The Grand-Ballon is the highest summit in the Vosges and is situated between the valleys of the Thur and the Lauch in Alsace.
---
The Grand-Ballon summit
The Grand-Ballon is also known as Ballon de Guebwiller from the closest town, Guebwiller, situated 8 km to the North-East. In German, the mountain is known as Großer Belchen.
The culminating point of the Vosges mountains rises 1,424 m above sea level but 1,192 m above the Plain of Alsace (Mulhouse).
While the Hohneck is recognisable by the chalet atop its summit, the Grand-Ballon instead features a futuristic structure built in 1997, which serves as a radar station for civil aviation. On the summit also stands the monument of the Diables Bleus, which honours the Alpine Hunters, an elite mountain infantry of the French Army which served during the First World War. The monument was inaugurated in 1927 by French president Raymond Poincaré.
The Grand Ballon is one of the windiest and coldest point in the Vosges (a record low of -30.2°C in 1956)
The summits includes an orientation table, a carpark and a restaurant.
The summit offers a vast panoramic view: in the foreground the Alsace Plain and the towns of Mulhouse and Basel (Switzerland), then further in the distance the Black Forest and Jura. In the background, and with good weather conditions from October to May: a vast part of the chain of the Alps, from Austria to Savoie, passing by Liechtenstein, Switzerland (Bernese Alps) and the majestic Mont-Blanc.
The scenic Route des Crêtes bypasses the summit from the East, some 100 metres lower. A 15 minute climb on foot leads to the summit. The route links the Grand Ballon to the neighbouring summits of Markstein (1,265m) and Molkrenrain (1,125m).
The summit has often been crossed by the Tour de France bicycle race (in 1969, 1973, 1976, 1992, 1997, 2005, and 2014).
The Grand Ballon is crossed by the GR5 long-distance walking route which connects the North Sea to Nice on the French Riviera via the Vosges, the Jura, Lake Geneva, and the French Alps.
From 2016, the Grand Ballon is the culminating point of the new Grand-Est region.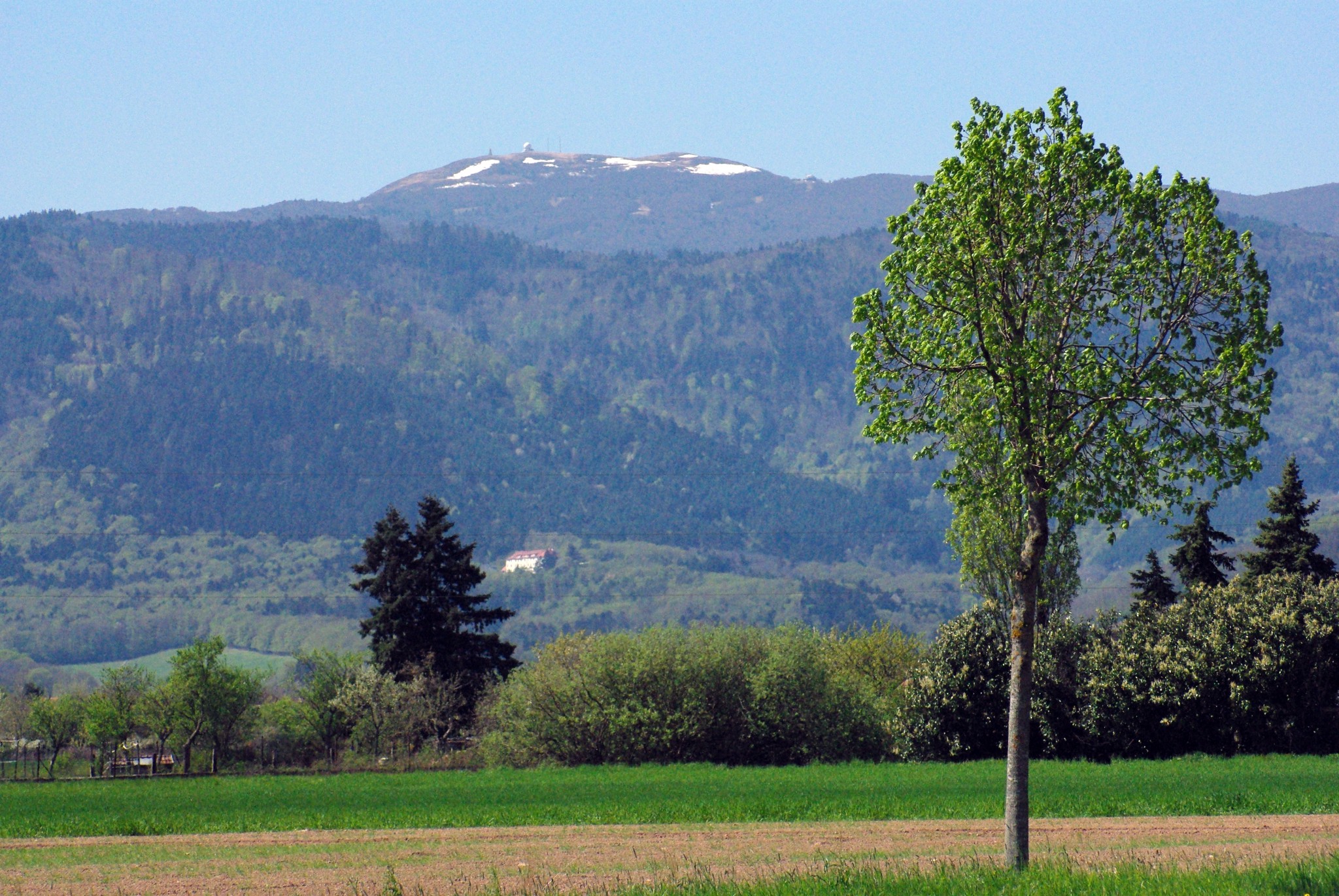 For more information, visit the website of the Hautes-Vosges Tourist Board.
Have you been there? Let us know by commenting below!
---