The castle of Saint-Germain-en-Laye is bordered by beautiful gardens. The domain extends to the forest and the Terrace of Le Nôtre which overlooks the West suburbs of Paris. The gardens of Saint-Germain-en-Laye are one of the must-see sites in that part of the Paris region.
---
The Gardens of the Castle
The gardens of the castle were entirely redesigned by Le Nôtre between 1662 and 1674. The French landscape architect created the Boulingrin (Bowlingreen), the Grand Parterre (the Great Flowerbed), and the Jardins de la Dauphine (The Dauphine' s Gardens).
Two principal alleys were laid out in the park and in the forest.
One is the prolongation of the Grand Parterre on the northern façade of the Château-Vieux, now the Avenue des Loges:
The other alley is the Grand Terrace which marks the border of the domain for 2.4 km while opening it onto the panoramic view of the Seine valley:
The Great Flowerbed was partly stripped off when the railway between Paris and Saint-Germain was built. This was compensated by the creation of an English garden by order of Louis-Philippe. When the station was put underground at the beginning of the 1970s, the Grand Parterre was partially restored.
One of the gardens' main features is the monumental terrace of Le Nôtre bordering the forest and overlooking the valley of the Seine River. It offers a panoramic view of the western suburbs of Paris (La Défense, Montmartre, the Eiffel Tower).
In June and July the bandstand of the park holds concerts on Sundays at 3.30pm.
The gardens of the castle are open everyday from 8am to 9.30pm in Summer and from 8am to 5pm in Winter. The opening hours are posted on the entrance gates.
---
The formal Garden
Photos taken on my visits to the formal garden of the castle (jardin à la française) :
---
The English Garden
On the grounds of the English Garden is found the War Memorial of Saint-Germain-en-Laye:
---
Useful Links about Saint-Germain-en-Laye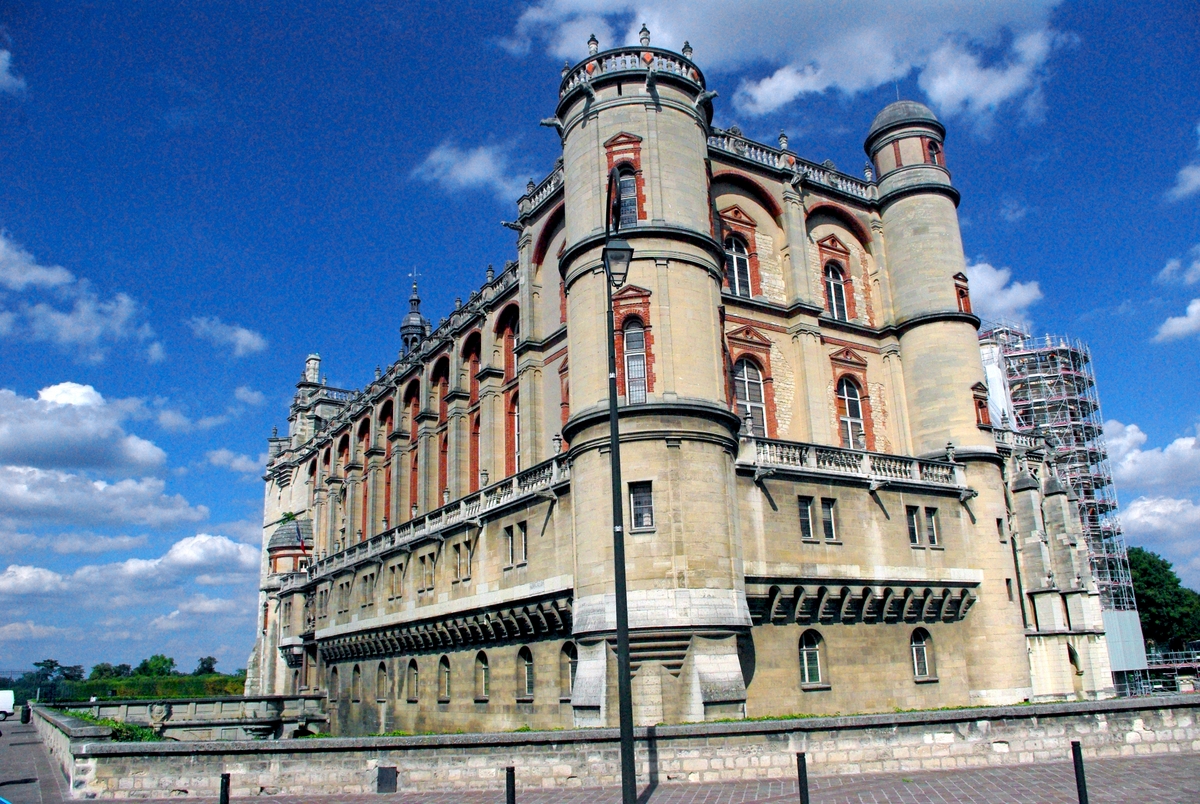 Inspired? Pin it for later:
---
Some of the links above are affiliates so if you're planning a trip, using these links helps me keep things running. There's no extra cost to you. All you have to do is click the link and any booking you make is automatically tracked.