Set-up in the Tuileries garden for two months in July and August, the annual fun fair is one of the major summer events in Paris.
---
The funfair of the Tuileries
The old-style traditional fun fair is made up of sixty attractions and is a great place to bring the kids. Along with shooting games and even an hook-a-duck game, the amusement rides include a Ferris Wheel from which most of Paris can be admired, a scary fun-house, bumper cars, a merry-go-round with authentic wooden horses, the little train, a twisty slide…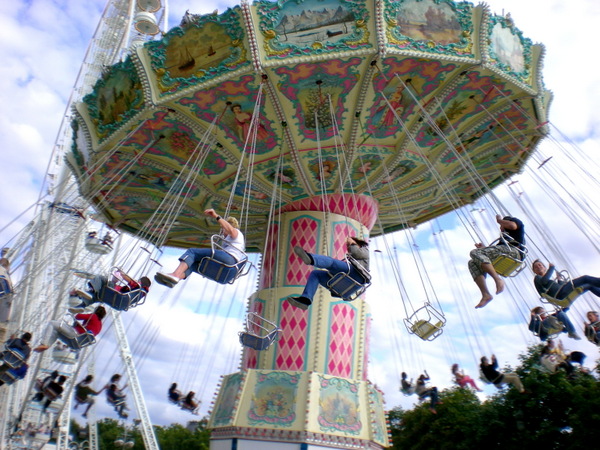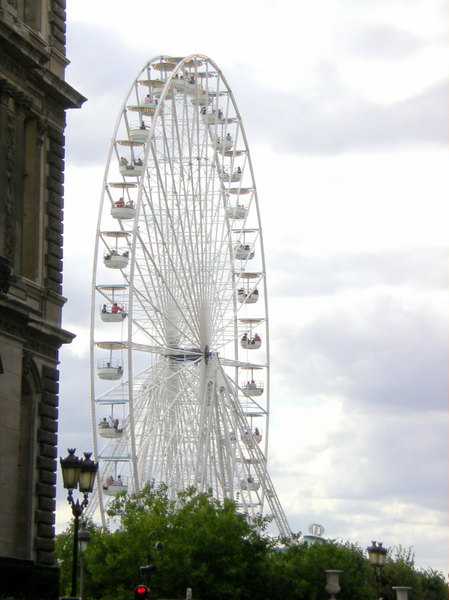 Kids and grown-ups will enjoy candy flosses (barbes à papa), crêpes, waffles (gaufres), churros, beignets and caramel apples (pomme d'amour).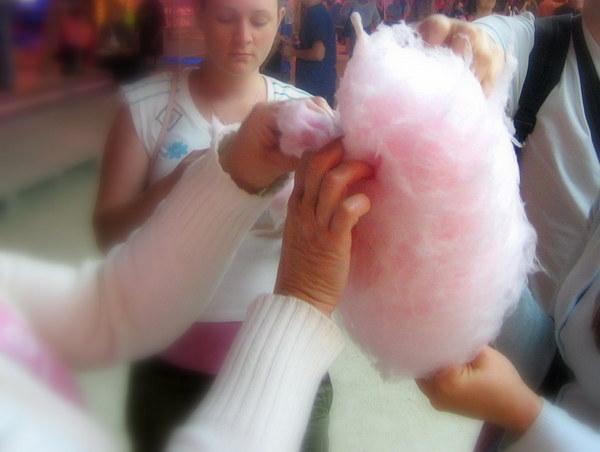 ---
English-French Vocabulary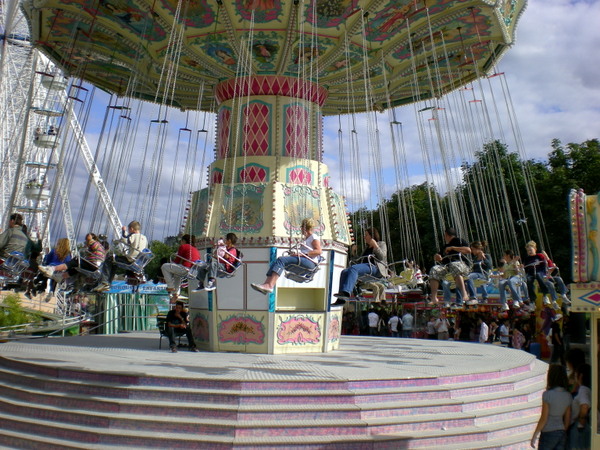 (f) for féminin, (m) for masculin, (adj) for adjective and (v) for verbs
bumper cars = autos-tamponneuses (f)
candy floss = barbe à papa (f)
caramel apple = pomme d'amour (f)
event = événement (m)
Ferris Wheel = grande roue (f)
fun fair = fête foraine (f)
garden = jardin (m)
merry-go-round = carrousel (m)
ride = attraction (f)
scary house = maison hantée (f)
summer = été (m)
waffle = gaufre (f)
---
Find out more about the Tuileries garden in Paris.
---