Like a fairytale castle, Chantilly is surrounded by a vast garden, similar to those of Versailles and Vaux-le-Vicomte but smaller in size. We visited Chantilly back in 2009 and kept an excellent souvenir of the estate. Despite its royal appearance, Chantilly never belonged to the kings of France, but rather to famous noble families that were often related to the monarch. Chantilly is the quintessence of French elegance, revealed by some of our black and white pictures…
---
French elegance in Chantilly
Originally taken in colour, I thought it might be a good idea to convert some of my photos taken in Chantilly in black and white… Maybe – just maybe! – it will give them a special elegant French touch…
Doing what I love to do with my camera!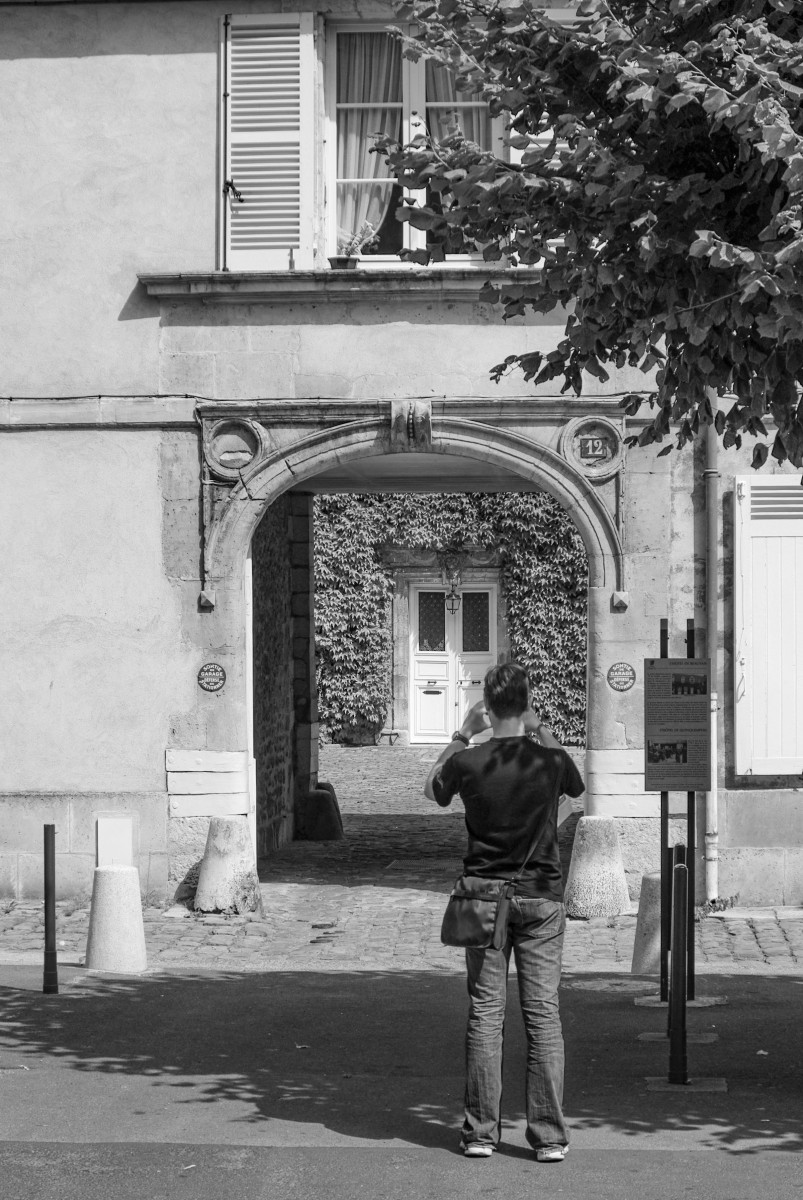 Before heading to the chateau and its domain, we had a little stroll in the streets of the town of Chantilly.
On our way to the chateau, we couldn't miss the monumental building of Les Grandes Ecuries (the Great Stables).
The domain of Chantilly is accessed via a wrought-iron railing. Check out the fleurs-de-lys at the top:
At the chateau's entrance:
The chateau looks like a romantic castle from a fairy-tale don't you think?
We visited the inside the chateau, its library and its fine rooms. There were so many beautiful chandeliers like this one:
The vast garden of the chateau is divided into several parts: the formal garden, the Norman village, the English garden, and the anglo-chinese garden.
The formal garden was designed by the famous garden architect Le Nôtre.
The Anglo-Chinese garden includes a little hamlet with timbered houses typical of Normandy.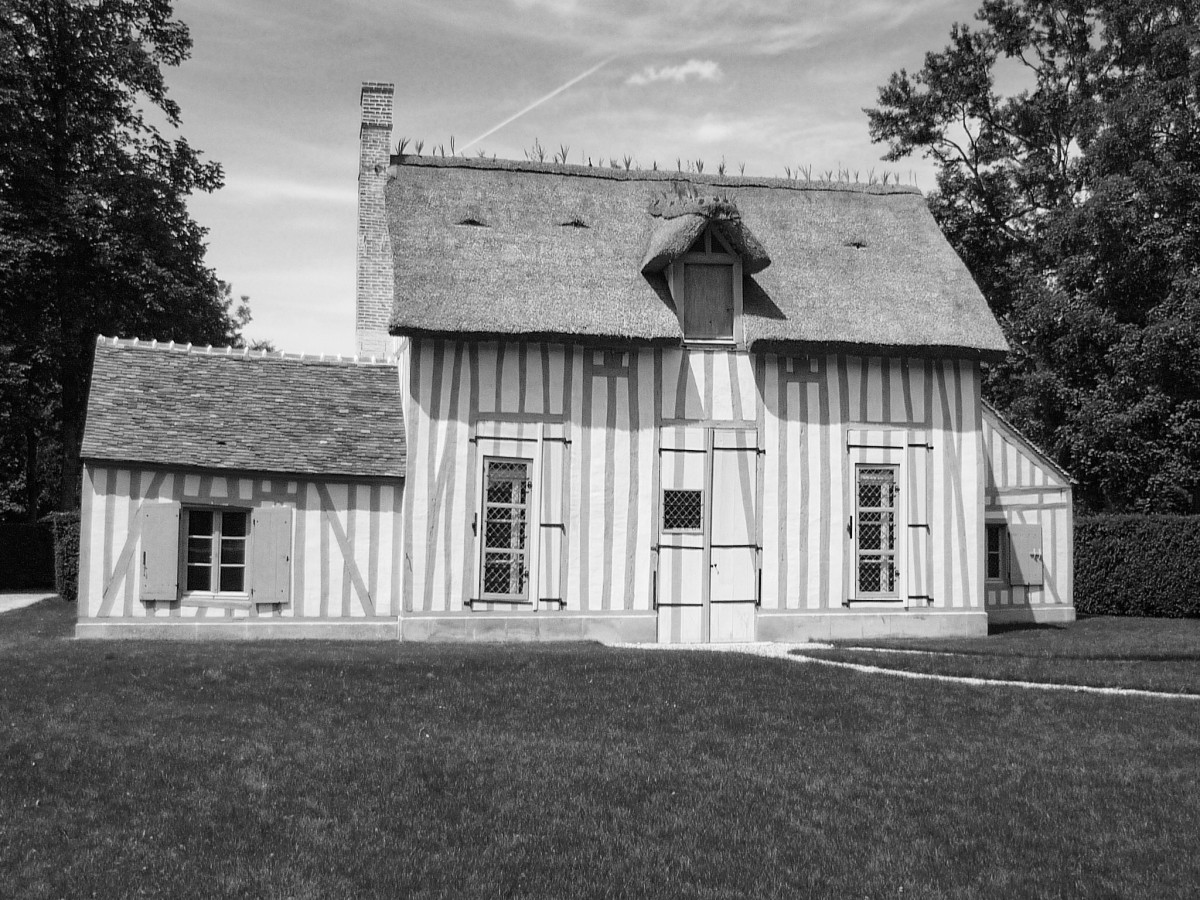 The English garden is adorned with the graceful Temple of Venus.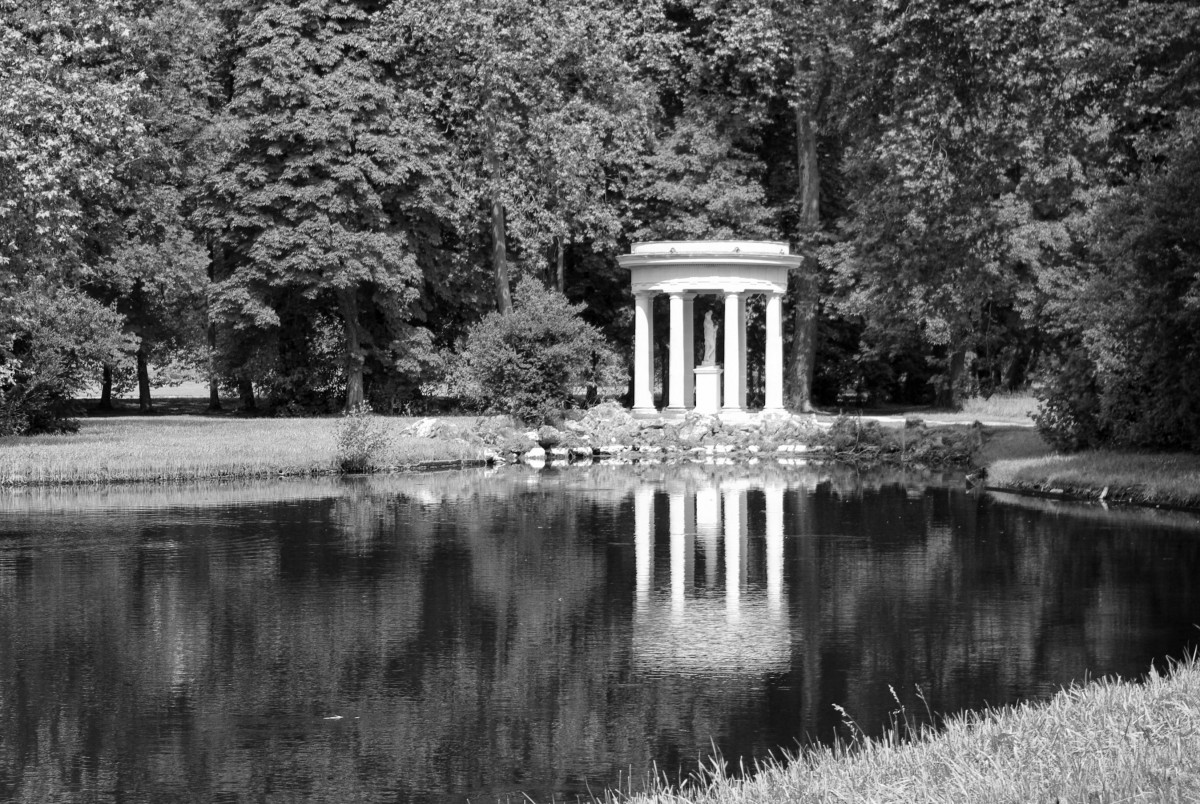 We really enjoyed discovering the gardens and its follies.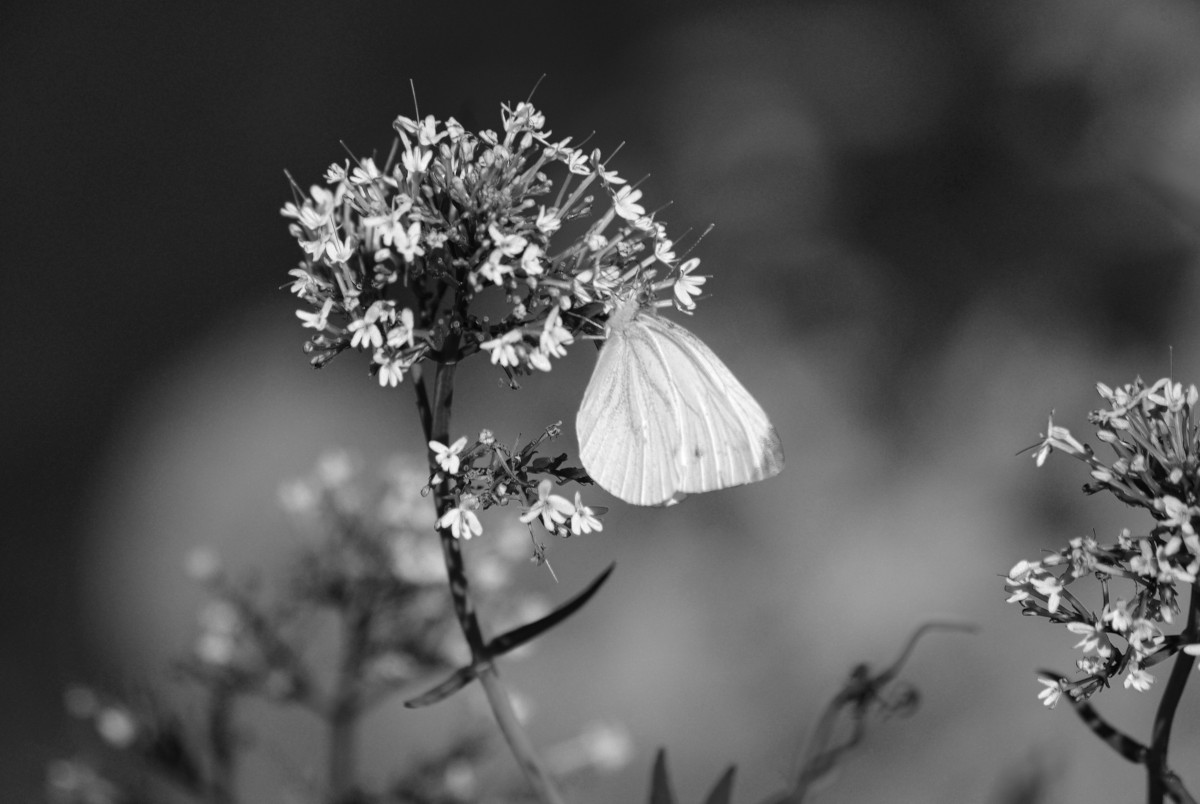 There are magnificent views to the chateau.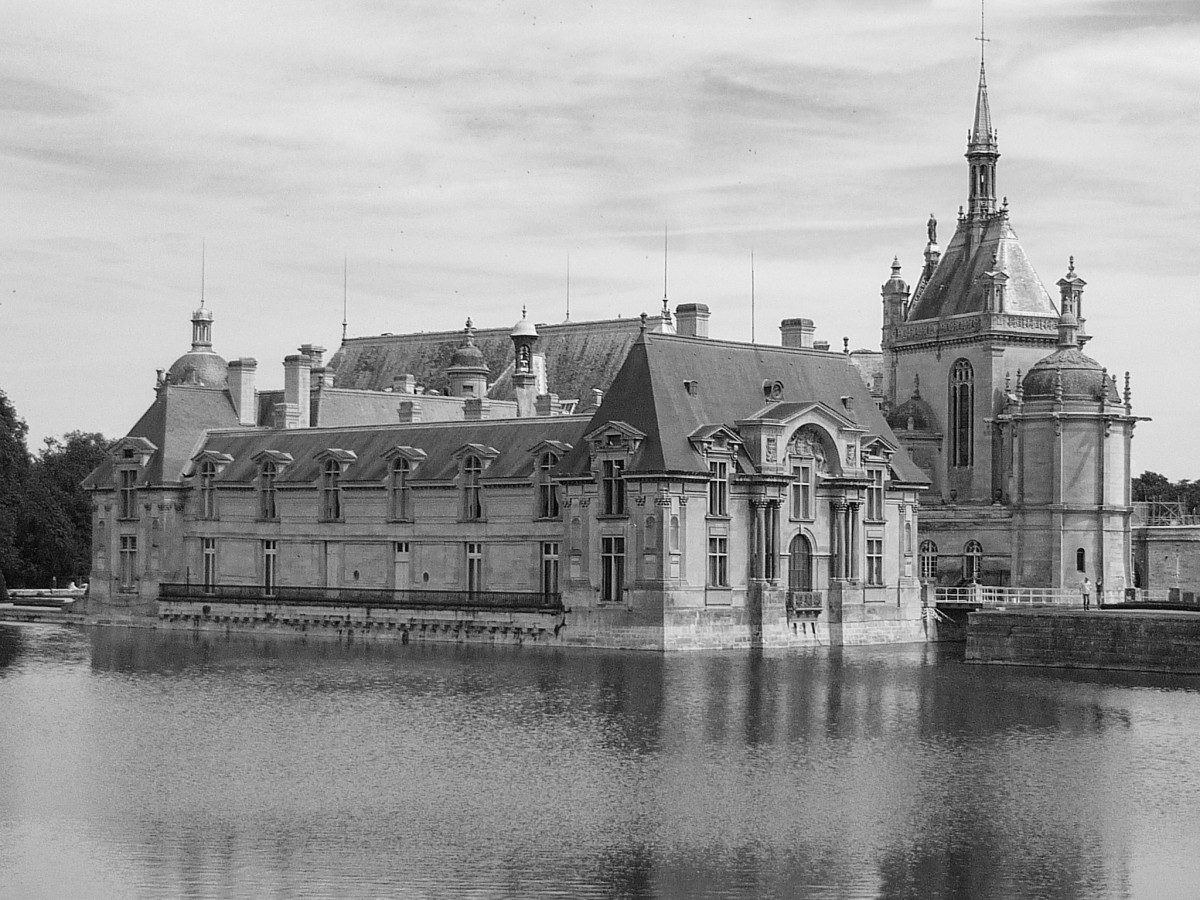 ---
Chantilly: Find out more!
Here's a short list of websites about Chantilly:
You can easily reach Chantilly by train from Paris Gare du Nord. There is a direct train to Chantilly (Travel time is approximately 25 minutes). On your arrival to Chantilly's train station, you can either call a taxi or take buses to the site of the castle if you don't fancy walking across town.
---