When we woke up this morning there were no words to describe what had just happened in our beautiful city overnight. Today French President François Hollande called a state of emergency and a three-day National mourning. Our thoughts and our prayers are with all those who have been touched by these horrible events.
---
Pray for Paris!
Last Friday night French President François Hollande called a state of emergency (un état d'urgence) following a series of terror attacks that claimed the lives of over 130. Such drastic measures are quite rare within the borders of France. A state of emergency is based on a piece of law (article 16 of the Constitution of 1958 and the 3 April 1955 Act) which entitles the French authorities to put entire neighbourhoods and cities on lockdown, close down museum, monuments, concert halls, any cultural and sportive activities. Under the law, these authorities can order searches inside any premises and halt traffic.
Security at the borders of France has been tightened with checks implemented across all entry points into the country including roads, rails, sea and aviation. A curfew (un couvre-feu) has been set for Paris residents whom have been advised to stay in their homes.
Last night President François Hollande addressed the nation on TV:
"We are going to lead a war which will be pitiless. Because when terrorists are capable of committing such atrocities they must be certain that they are facing a determined France, a united France, a France that is together and does not let itself be moved, even if today we express infinite sorrow".
In honour of those who died during the attacks, the President declared three days of national mourning (un deuil national) during when the French flag will be flying at half-mast in all public buildings. This is the sixth time a National mourning is declared in France since the instalment of the Fifth Republic in 1958. A moment of silence (une minute de silence) will be observed on Monday 16 November at 12pm local time.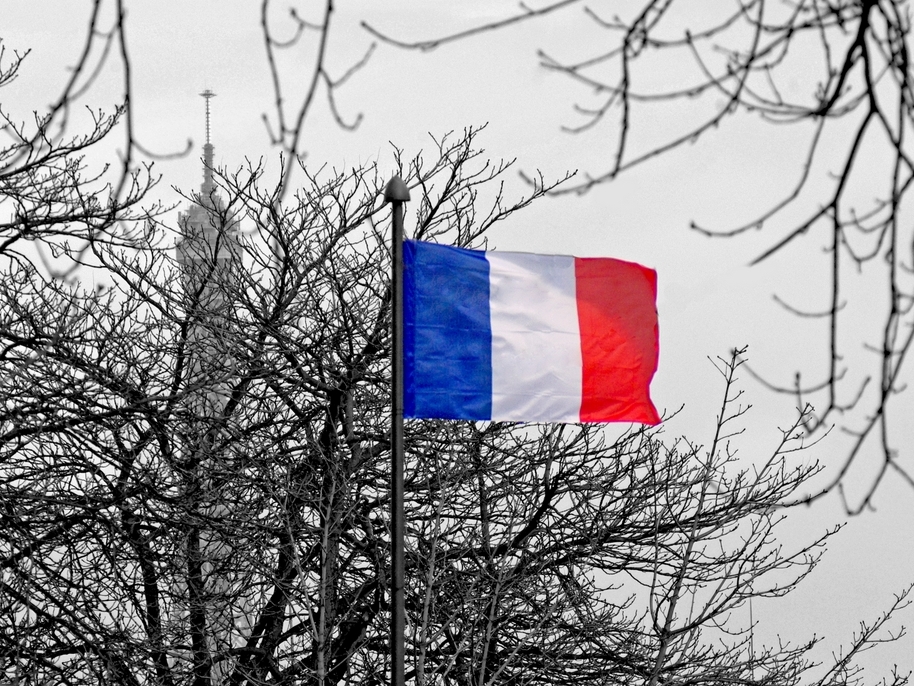 Here are a few statements issued by international leaders and governments in reaction to the Paris attacks of 13 November 2015:
Australia: "In France and Australia, all around the world, we stand shoulder to shoulder with the people of France and with all free peoples in the battle against terrorism… A threat in the name of God, but (it) is truthfully the work of the devil". Prime Minister Malcolm Turnbull
Canada: "We have offered all of our help and support to the government of France, to the people of France at this time. And we'll continue to engage with our allies around the world in ensuring the safety of Canadians and others both here at home and around the world." Canadian Prime Minister Justin Trudeau
New Zealand: "Details are still emerging but the coordinated attacks are shocking," he said in a statement this afternoon. "New Zealand stands with France in the global fight against terror and while it is too soon to attribute blame, the attacks have targeted innocent civilians and are therefore an act of terrorism". Prime Minister John Key.
United Kingdom: "I am shocked by events in Paris tonight. Our thoughts and prayers are with the French people. We will do whatever we can to help".
"Prince Philip and I have been deeply shocked and saddened by the terrible loss of life in Paris. We send our most sincere condolences to you, the families of those who have died and the French people." Queen Elizabeth II
United States: "Once again we've seen an outrageous attempt to terrorize innocent civilians. This is an attack not just on Paris, it's an attack not just on the people of France, but this is an attack on all of humanity and the universal values that we share… Paris itself represents the timeless values of human progress. Those who think that they can terrorize the people of France or the values that they stand for are wrong. The American people draw strength from the French people's commitment to life, liberty, the pursuit of happiness. We are reminded in this time of tragedy that the bonds of liberté and égalité and fraternité are not only values that the French people care so deeply about, but they are values that we share. And those values are going to endure far beyond any act of terrorism or the hateful vision of those who perpetrated the crimes this evening." President Barack Obama
Several monuments and iconic landmark buildings across the world were (or are being) lit in the colours of the French flag in solidarity with all those affected by the terrible attacks.
New York, USA – One World Trade Center
Toronto, Canada – CN Tower
San Francisco, USA – City Hall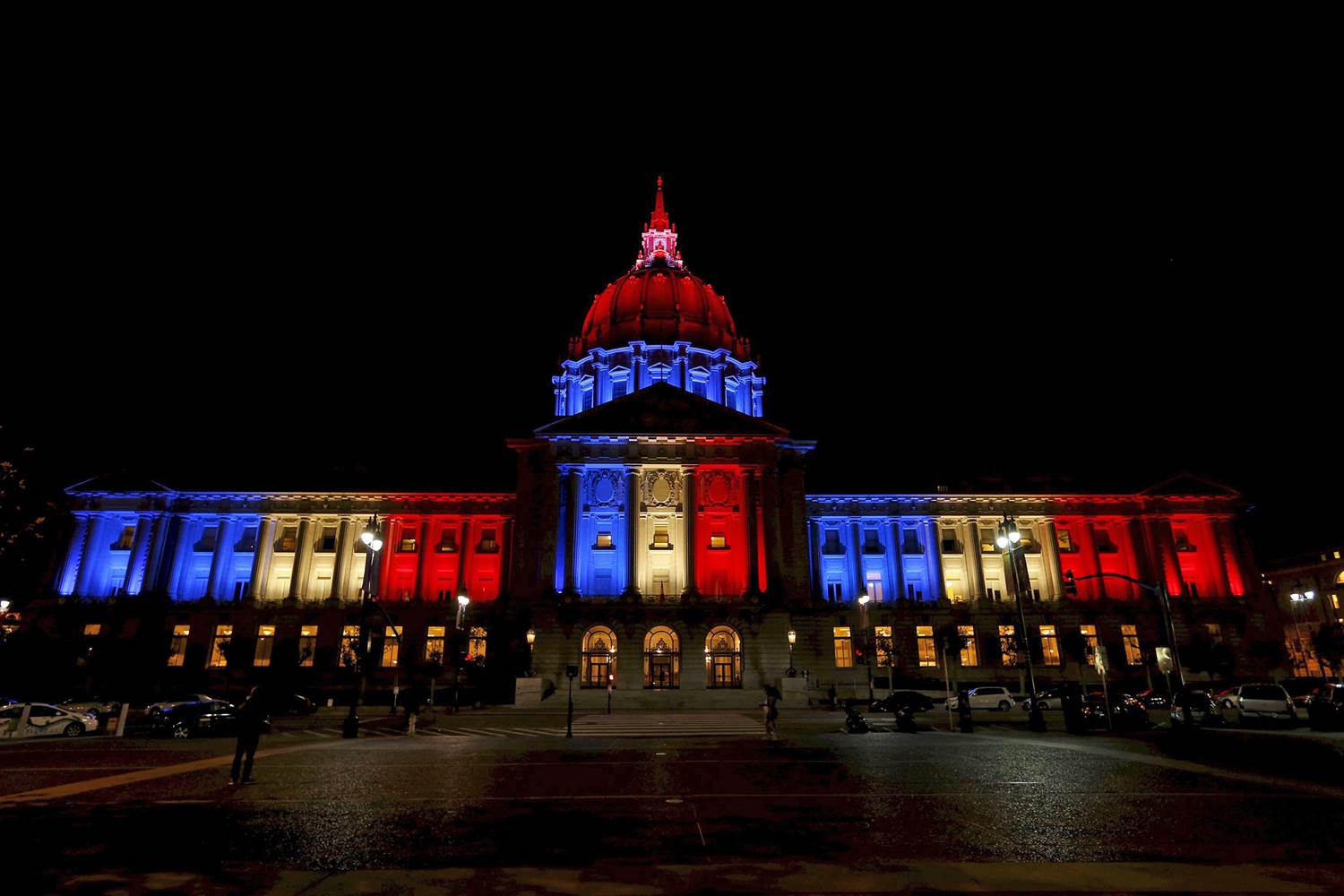 Mexico City, Mexico – The Angel de la Independencia monument
Sydney, Australia – Opera House
Shanghai, China – Oriental Pearl TV Tower
Taipei, Taiwan – Taipei 101 Tower
London, UK – Wembley Stadium
---