The motto of the City of Paris is a Latin phrase "Fluctuat nec mergitur", which has been used since at least 1358.
---
Fluctuat nec Mergitur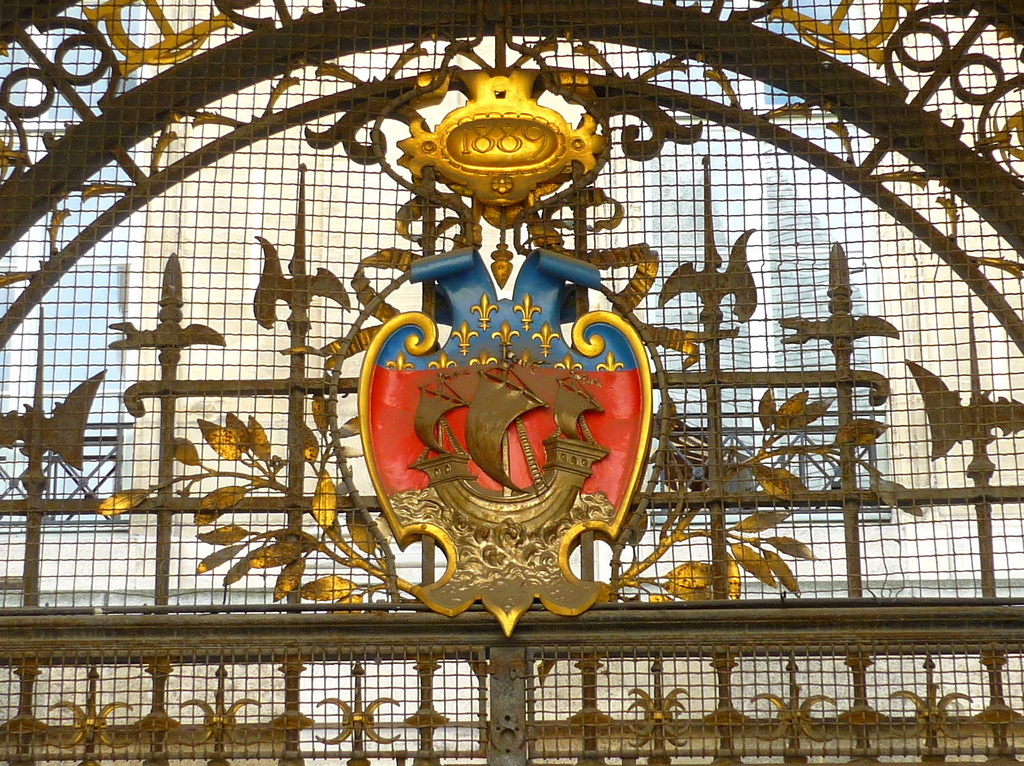 Fluctuat nec mergitur is a Latin phrase meaning "Tossed but not sunk" and translated as "Elle est agitée par les vagues, et ne sombre pas" in French (literally : "She is tossed by the waves but does not sink").
The motto is part of Paris' coat of arms which represents a white boat floating on rough waters topped with gold fleurs-de-lys. The traditional colours of Paris are red and blue. The French tricolour flag comprises of the two colours of Paris in addition to the King's colour (white).
The motto is believed to have been used since at least 1358 by the powerful Guild of Boatmen of the River Seine. The motto and the coat of arms were made official some 160 years ago by Baron Haussmann on 24 November 1853.
In the aftermath of the Paris attacks in November 2015, the motto became very popular as it was extensively used in social media as a symbol of Paris' courage against terrorism.
Today the coat of arms and motto of Paris are found on many public buildings of the French capital, including the town-halls of the 20 arrondissements of Paris, the Paris City-Hall, train stations, bridges, primary and secondary schools. It also appears on the official livery of the Paris Fire Brigade and on the helmets of the Republican Guard.
---