From the 7th-17 May 2015, the Paris Bread Festival (Fête du Pain) has been celebrating its 20th anniversary on the forecourt of the Notre-Dame cathedral in Paris. We stumbled upon it last weekend as our noses led us to the source of the aroma of fresh baked bread permeating the surrounding street.
---
Fête du Pain: a Great Event for Food Lovers!
http://www.youtube.com/watch?v=2AXudBzF2hQ
Organised inside a vast marquee set up opposite
Notre-Dame
, the event was inaugurated by
Anne Hidalgo
who is the
Mayor of Paris
. She presented the
Grand Prix for the Best Parisian baguette
to
Djibril Bodian
, a baker who works at 38, rue des Abbesses in the
18th arrondissement
. For the coming year, Mr Bodian will have the honour of being the official bread supplier for the Élysée Palace, the residence of the
French President
.
This year the Bread Festival is run under the slogan: 'Coucou! Tu as pris le pain ?' (Hi! Did you take the bread?).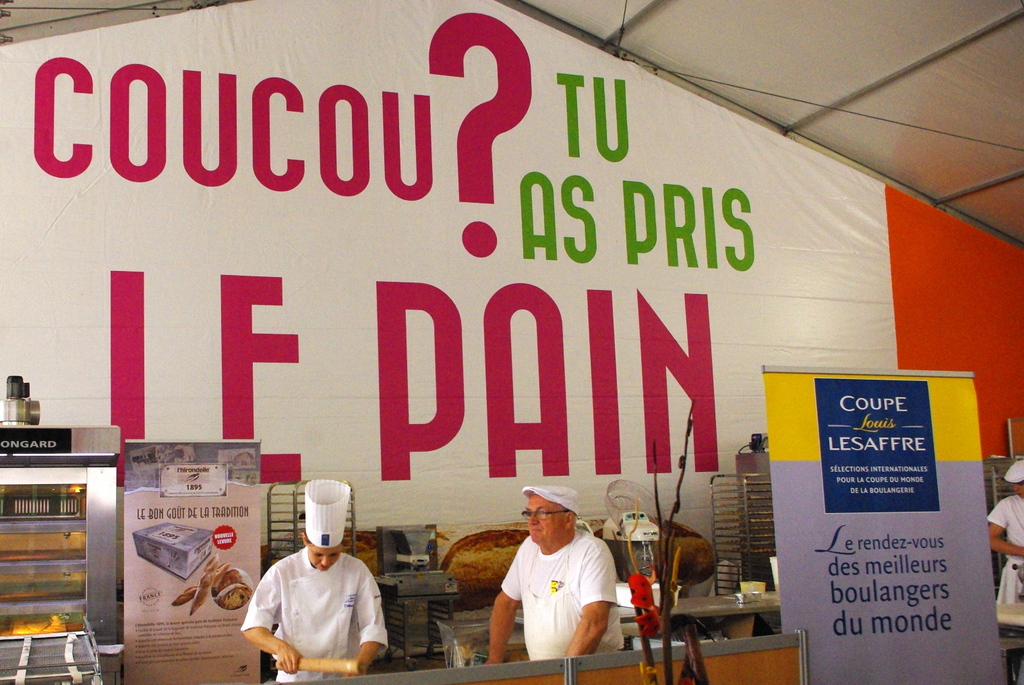 People can walk round the expo with different bakers showcasing their bread making skills from all over Paris and sharing their savoir-faire of the 'artisans-boulangers'. They also explain to onlookers what's involved in the profession and how to be trained and qualified in the art.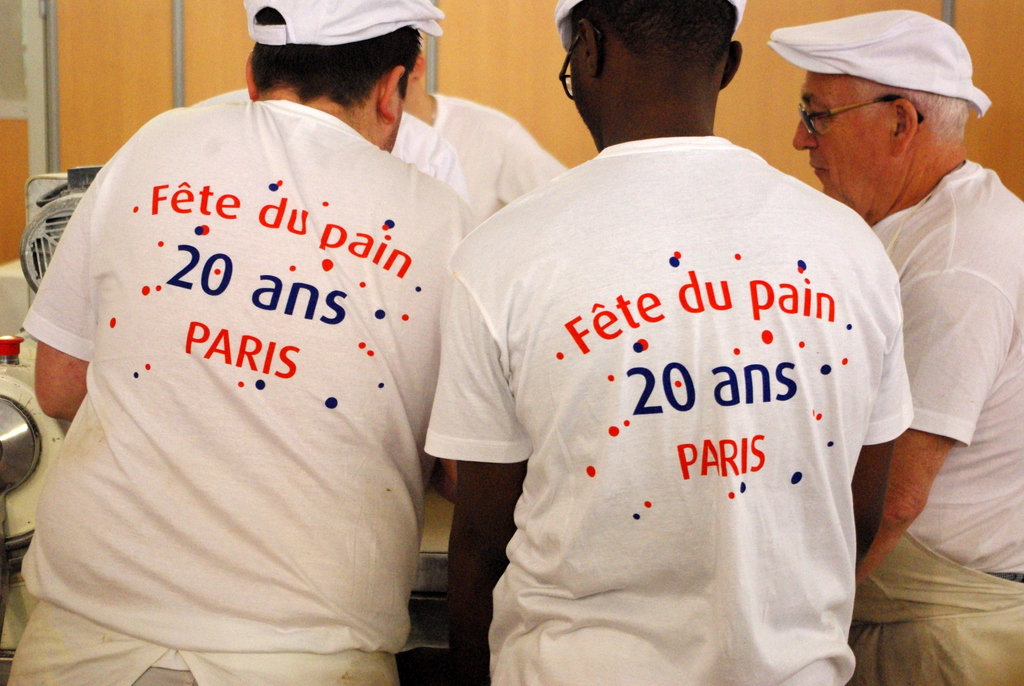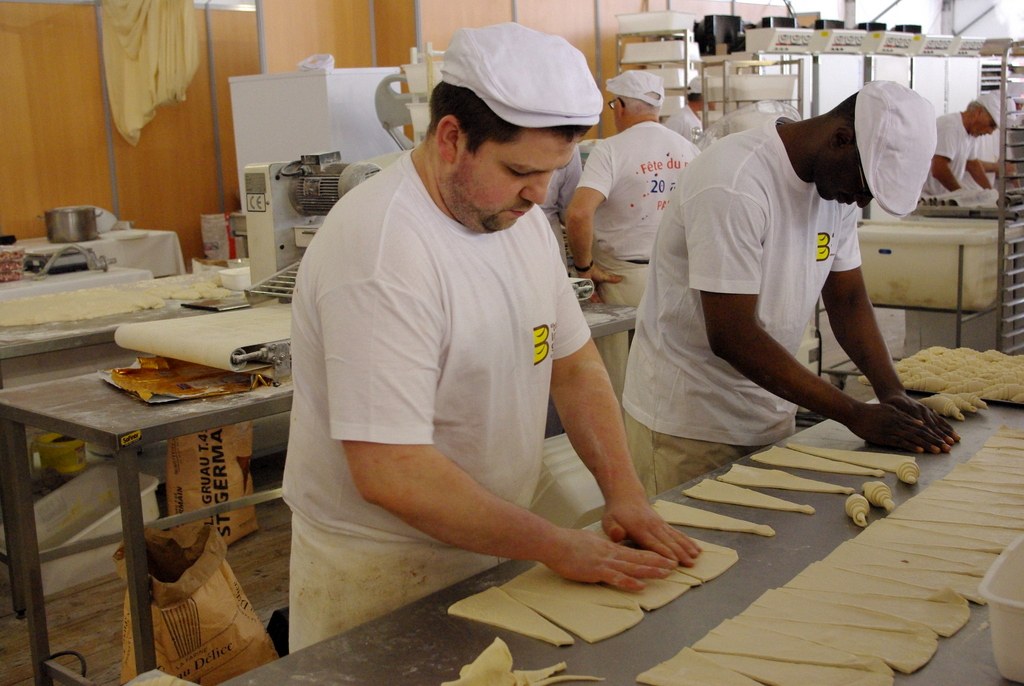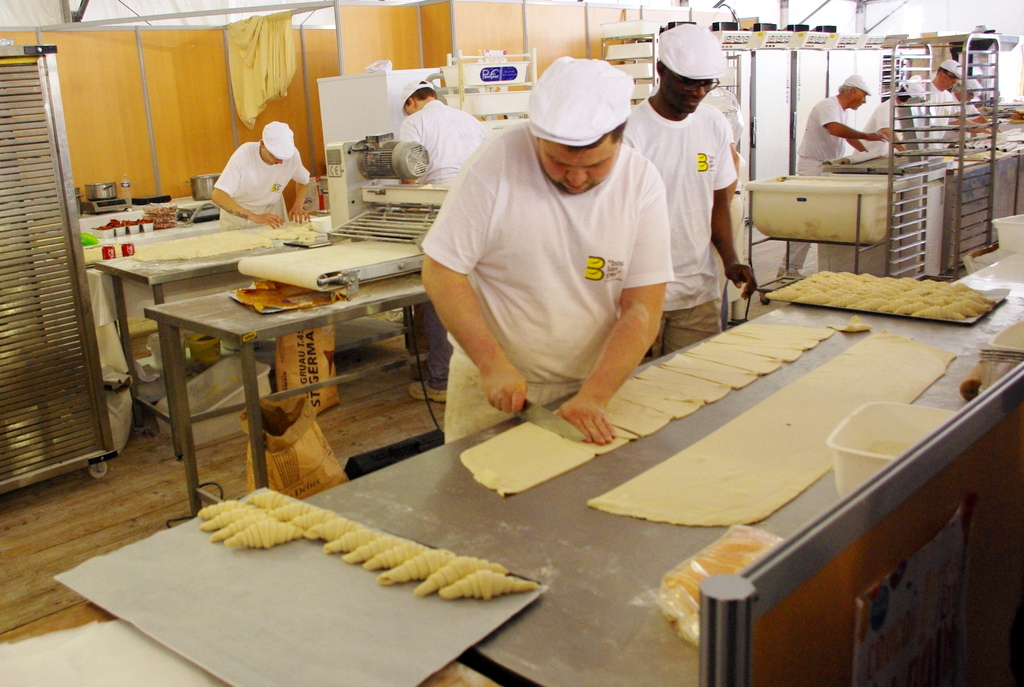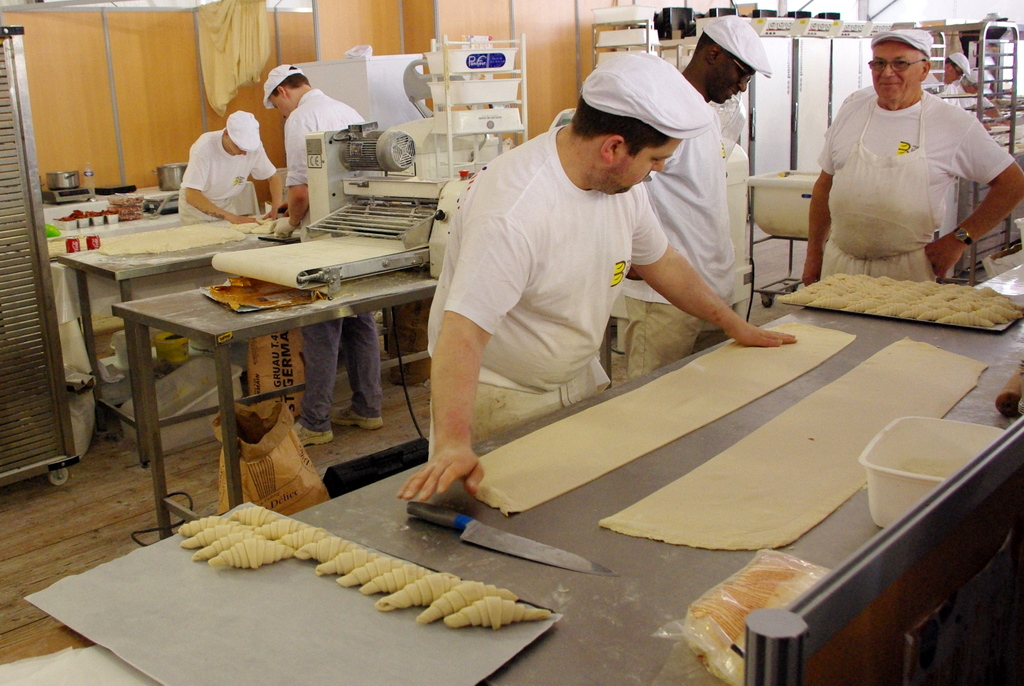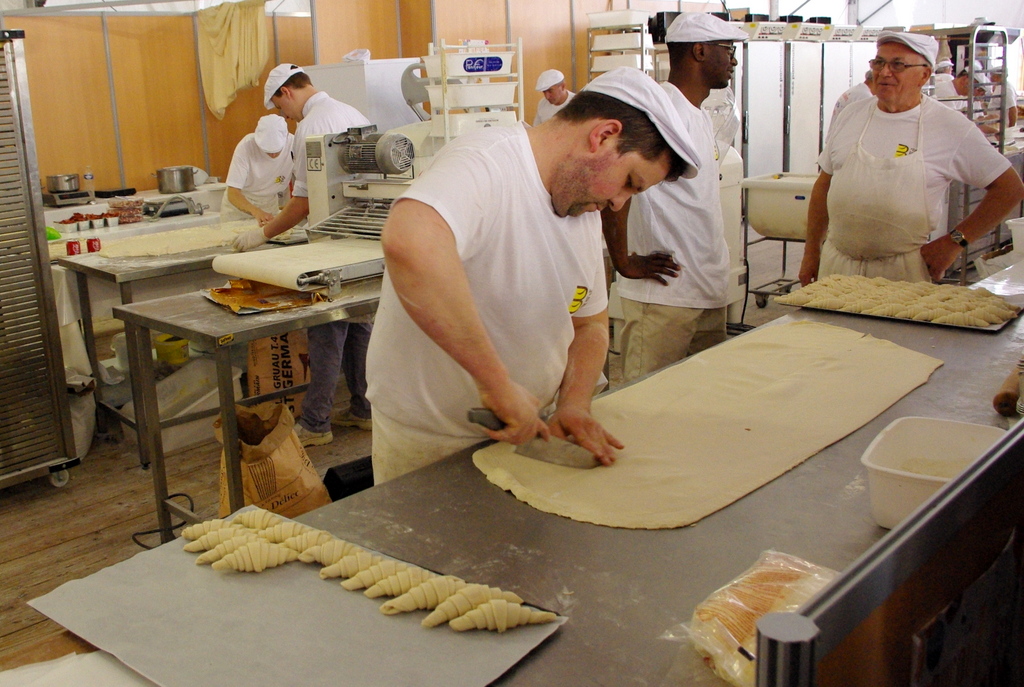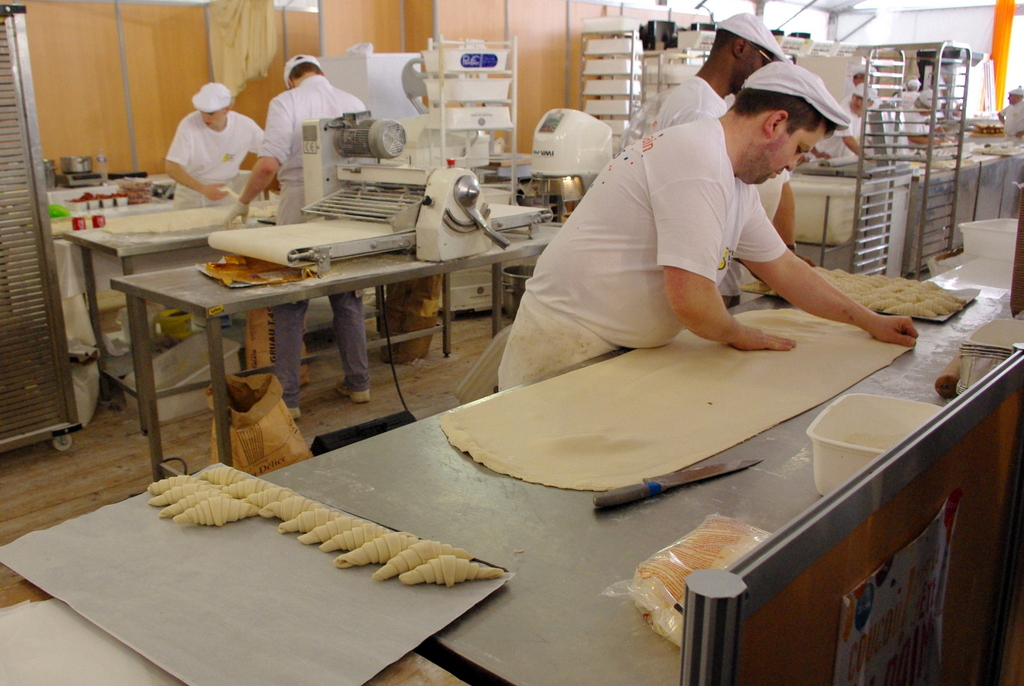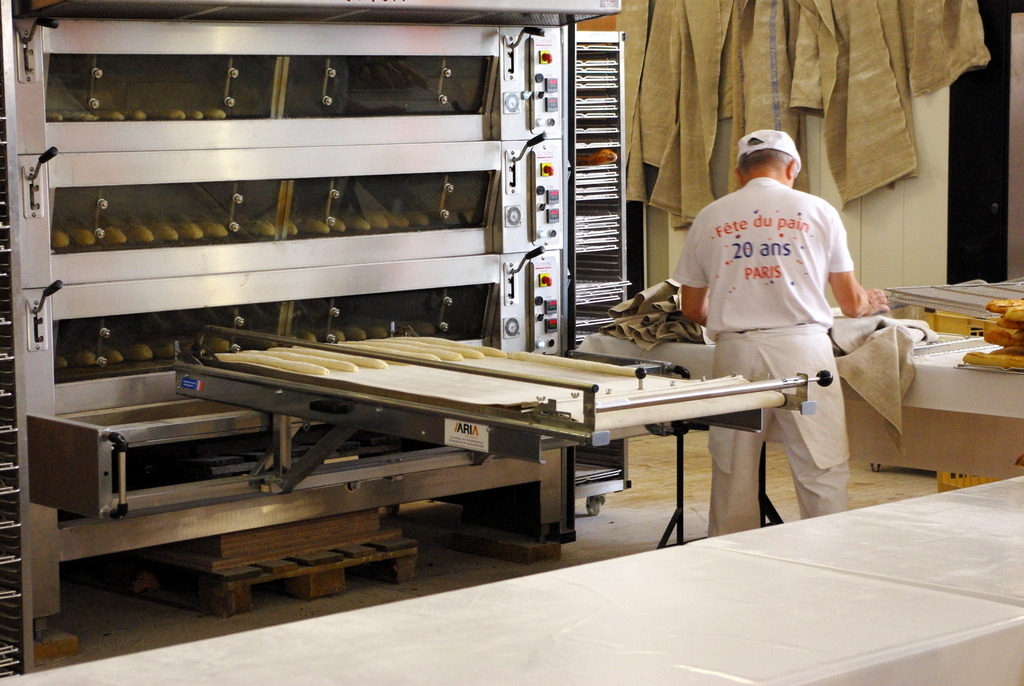 Visitors can watch how to make authentic
baguettes
and
croissants
, from the kneading of the dough to the cooking in big modern ovens. And of course, at the end you can also buy what you've seen go in the oven which as we say in French "
ça se vend comme des petits pains !
"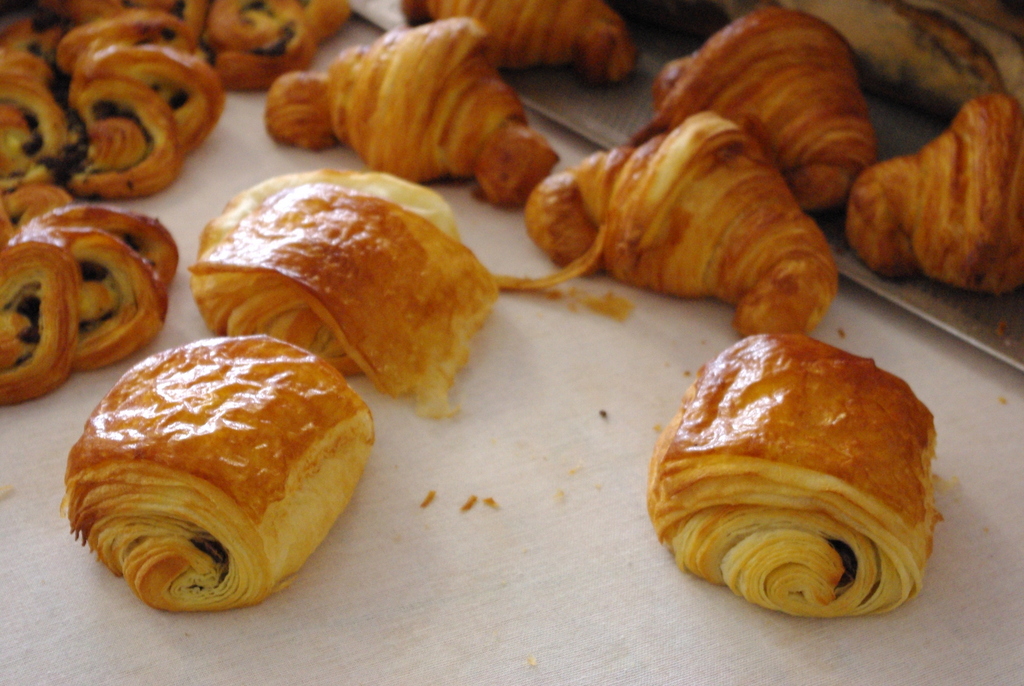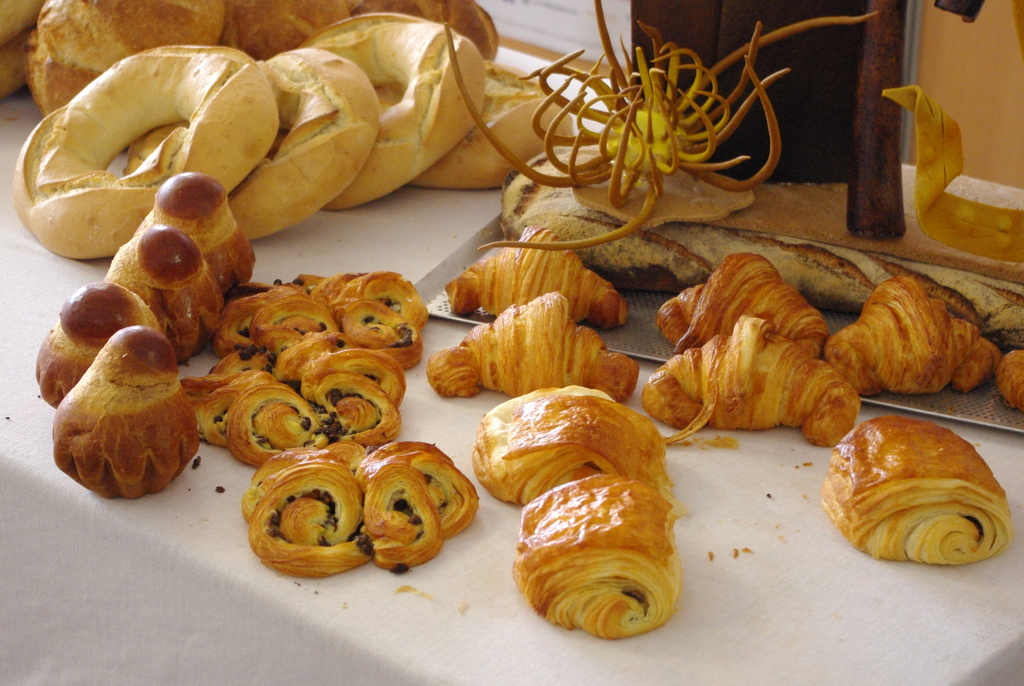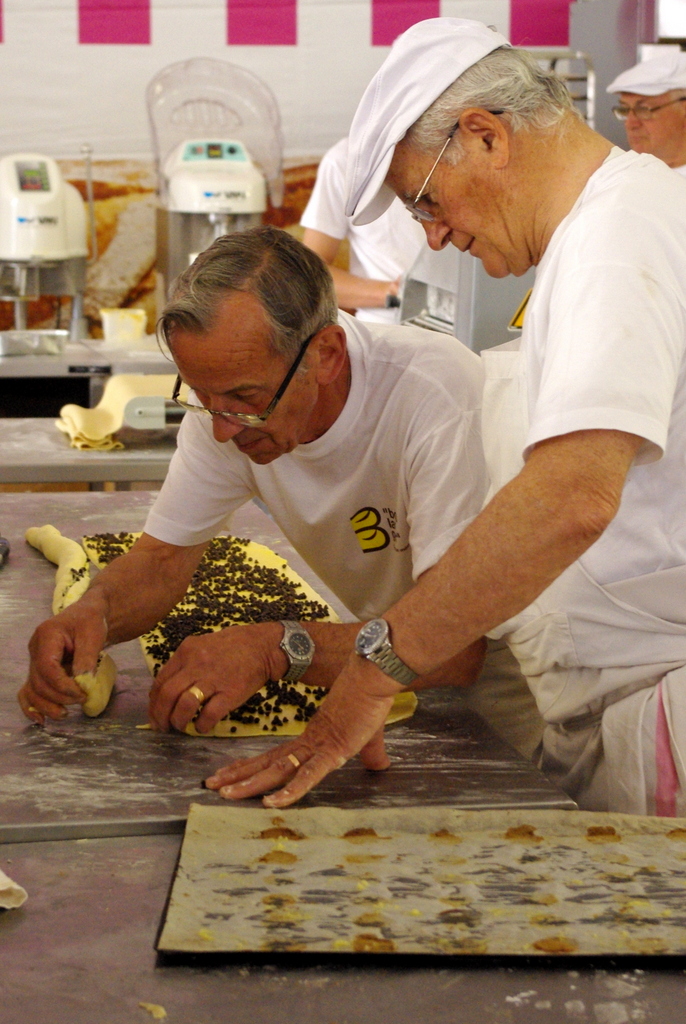 ---