Eguisheim, the birthplace of the Alsatian vineyards, was chosen as the French's most beautiful villages in 2013 during a TV programme aired on France 2. With its beautiful half-timbered houses, The Eguisheim Christmas Market is the perfect setting for a magical and unforgettable experience. Situated only 5km from Colmar, Éguisheim should not be missed if you stay in Alsace during Advent.
---
Eguisheim Christmas Market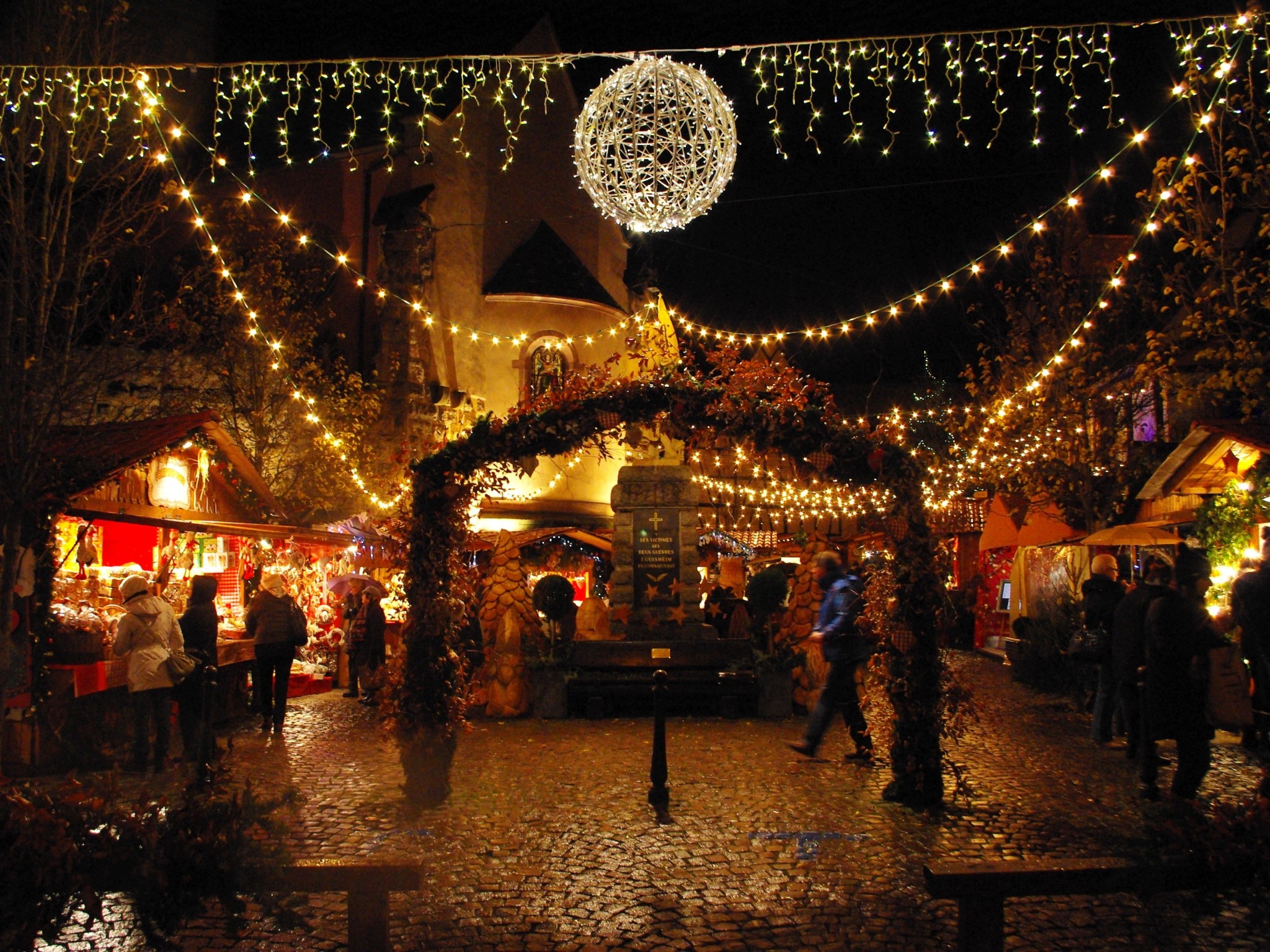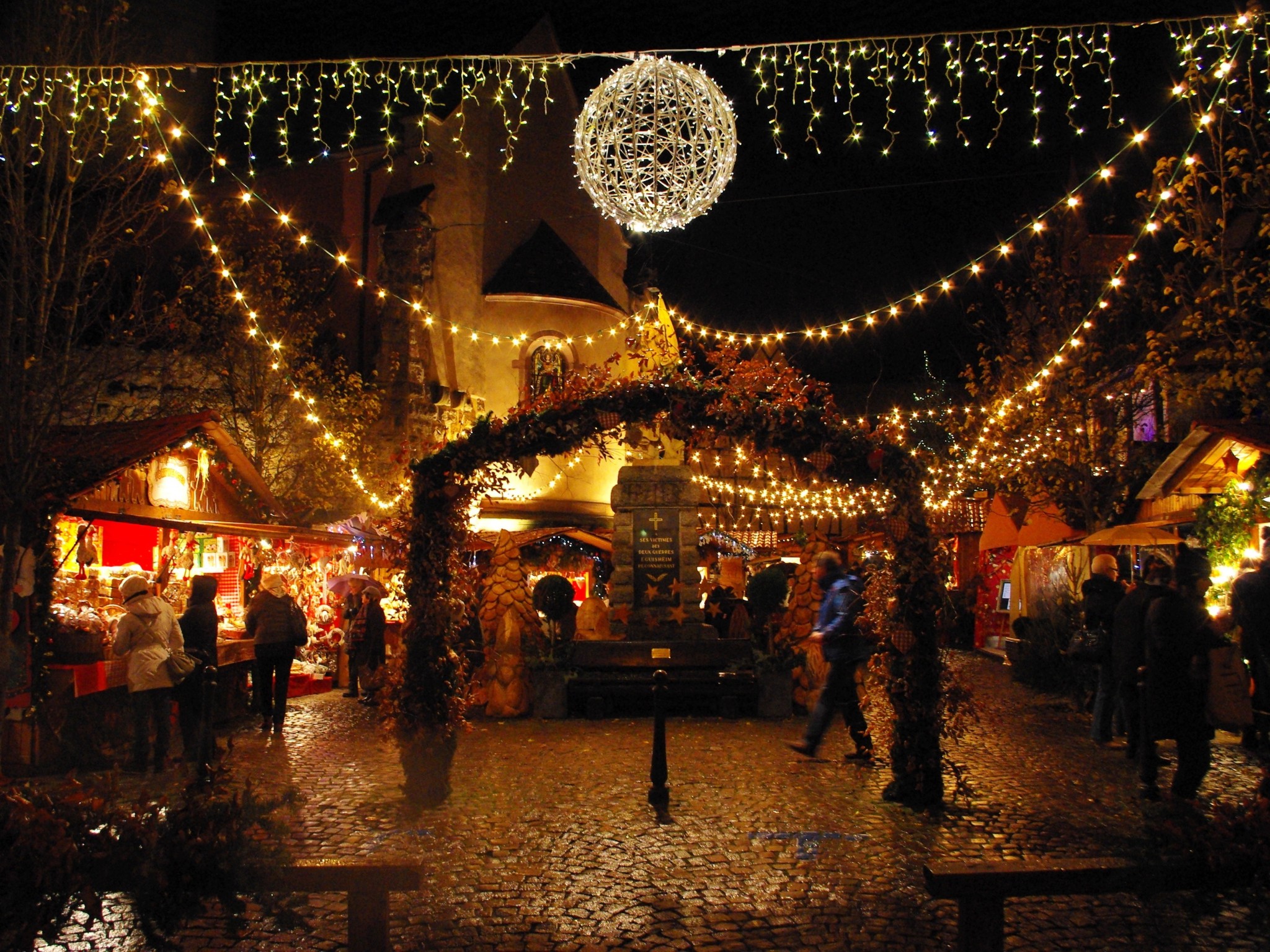 The picturesque Christmas market of Eguisheim is set on the Alsatian customs and traditions of Advent. A new theme is set for each week: waiting for Advent (En attendant l'Avent), Christmas in the old days (Noël comme autrefois), the traditions of Christmas (les traditions de Noël), Christmas for kids (le Noël des Enfants) and Light at Christmas (Noël en Lumière)… Each theme has its own animations and events that are run at the Christmas market and throughout the village.
Labelled Villes et Village de Noël
The event has in the past years been awarded the "Villes et Villages de Noël" label for the authenticity and the richness of the village's heritage. The priority is given to 30 craftsmen who compete with each other in attractive and twinkling wooden stalls.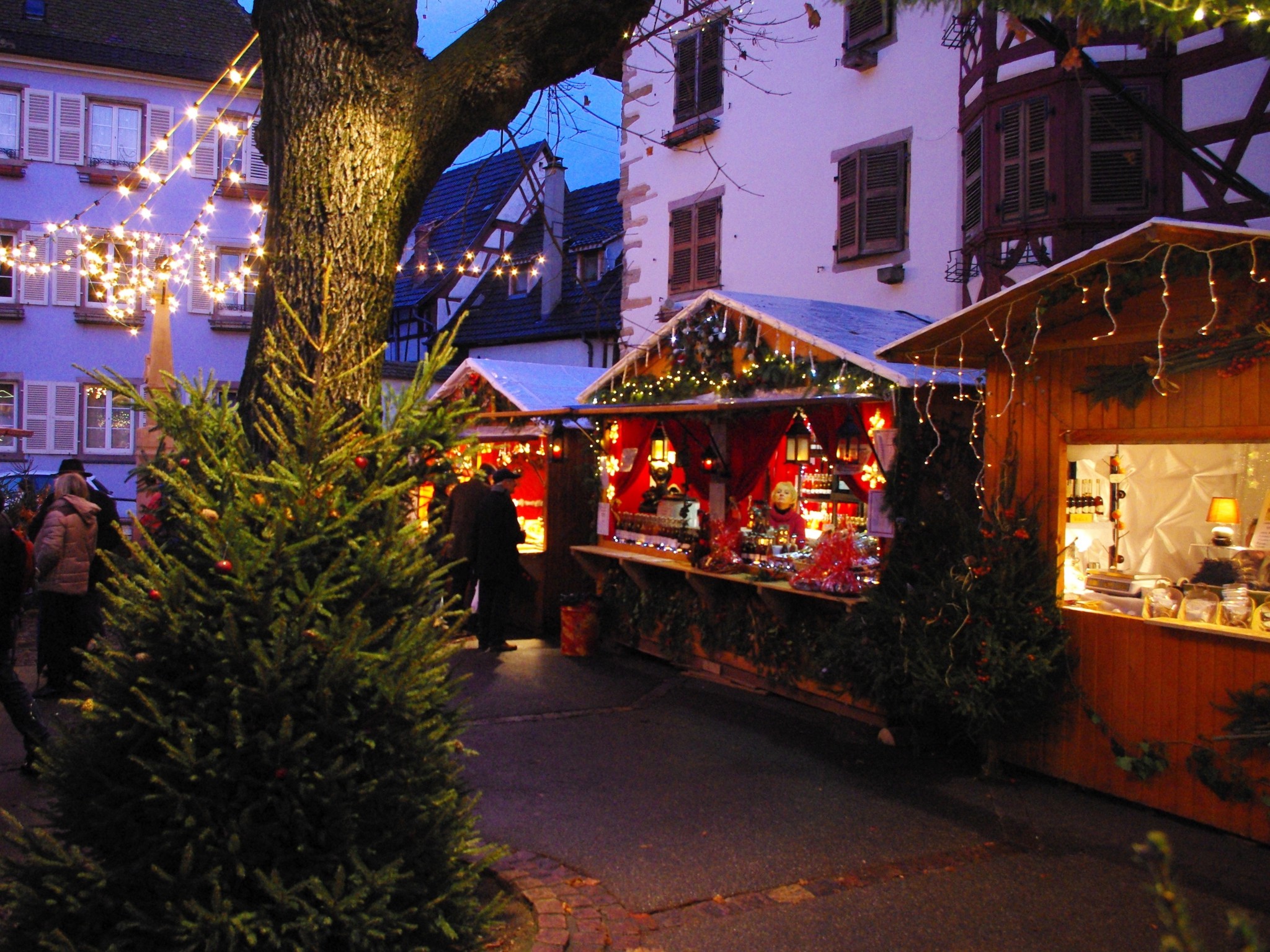 The market is actually made up of two Christmas Villages held in the main square in the centre of Eguisheim: in Place du marché aux Saules and in Place Monseigneur Stumpf.
Marché des Rois Mages
After Christmas, from 27th to 30th December, these two locations host another markets called "Marché des Rois Mages" (Wise Men's Market) themed on Epiphany, with artists and craftsmen exhibiting their masterpieces and handicrafts.
The Christmas Market of Eguisheim has been made easily accessible since 2010 by a shuttle bus from Colmar (la Navette de Noël) which runs several times per day from the end of November to approximately the 23rd December.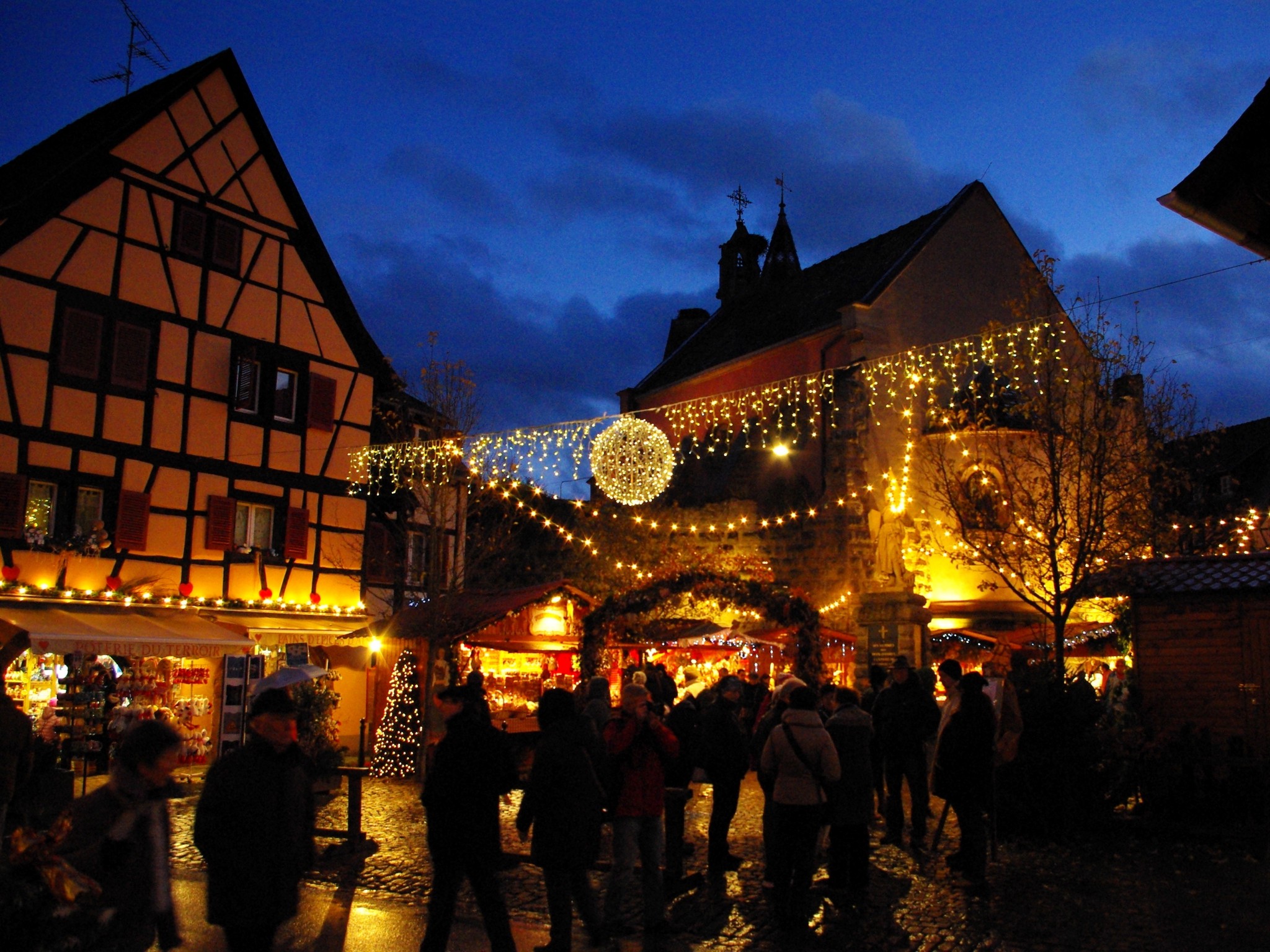 Like many villages along the scenic Alsace Wine Route, the streets of Eguisheim are richly decorated and lit up for Christmas. In Christmas time, the geranium plants give way to a fantastic display of Christmas decoration on the façades of the half-timbered houses each more beautiful than the last.
Many events are advertised by the Tourist Office of Eguisheim. They include a wide range of activities such as Saint-Nicolas and Santa's parades, a lantern procession, concerts, historic visits of the old centre, a walk with the night watchman, story telling and Christmas decoration workshops for children.
Eguisheim is a good base to explore other popular Christmas markets in Alsace and beyond: Colmar, Kaysersberg, Riquewihr, Sélestat and Freiburg-im-Breisgau.
More photos of Eguisheim Christmas Market.
---
About Eguisheim
Located along the Alsace Wine Route, only 5km from Colmar, Eguisheim is surrounded by a 339 hectare vineyard, whose hills "Eichberg" and "Pfersigberg" are classed among the "Great Wines" of Alsace.
When looking at a photo of Eguisheim taken from above, it is easy to be amazed by the shape of this medieval city, which was built in three concentric circles around the octagonal Romanesque chateau. It was the birth place of Pope Leo IX (1049-1054), former bishop of Toul who was known by the name of Bruno d'Éguisheim-Dagsbourg. This city surrounded by vineyards plunges the visitor into the middle of the Renaissance.
Find out more about Eguisheim.
---
How to get to the Eguisheim Christmas market
By train
Eguisheim is situated 5 km from Colmar train station with train connections to Mulhouse, Strasbourg, Lyon, Basel and Paris.
By car
Situated along the scenic Alsace Wine Route linking Marlenheim to Thann, Eguisheim is easily reached from Colmar (5km), Mulhouse (40km), Strasbourg (80km), Freiburg-im-Breisgau (60km), and Basel (65km) and Nancy (145km). Paris is 450km from Éguisheim.
By air
The closest international airports are the Basel-Mulhouse-Freiburg Euroairport (55km) and Strasbourg-Entzheim (77km), which are serviced by national and European airlines.
---
Eguisheim Christmas market: English-French Vocabulary
(f) for féminin, (m) for masculin, (adj) for adjective and (v) for verbs
Advent = Avent (m)
chalet = châlet (m)
Christmas = Noël
Christmas Eve = veille de Noël (f) / réveillon (m)
Christmas lighting = illuminations de Noël (f,p)
Christmas market = marché de Noël (m)
Christmas Tree = sapin de Noël (m), arbre de Noël (m)
church = église (f)
Father Christmas = Père Noël (m)
half-timbered house = maison à colombages (f)
holiday season = période de Noël (f), temps des fêtes (m)
Santa = Père Noël (m)
square = place (f)
street = rue (f)
---
Read more about Eguisheim in French on our French blog: Mon Grand-Est