The former abbey church of Saint-Maurice in the village of Ebersmunster near Sélestat is considered the only example of Austrian Baroque style in France.
---
Ebersmunster: A bit of History
The church of Saint-Maurice in the village of Ebersmunster served as the abbey church of the Benedictine abbey.
The abbey was founded in 667 by St. Deodatus of Nevers and dedicated to St. Maurice. The original church received the relics of St. Maurice that Deodatus obtained from the abbey of Saint-Maurice in Switzerland.
The abbey flourished under the patronage of Etichon, Duke of Alsace and father of St. Odile, Patron saint of Alsace.
The abbey and its Romanesque church (built 1112-1155) were destroyed during the Thirty Years' War.
The new church was built by Peter Thumb (1681-1767), an Austrian architect known for his Rococo architecture and whose works included the abbey churches of St. Trudpert in the Black Forest and St. Gall in Switzerland.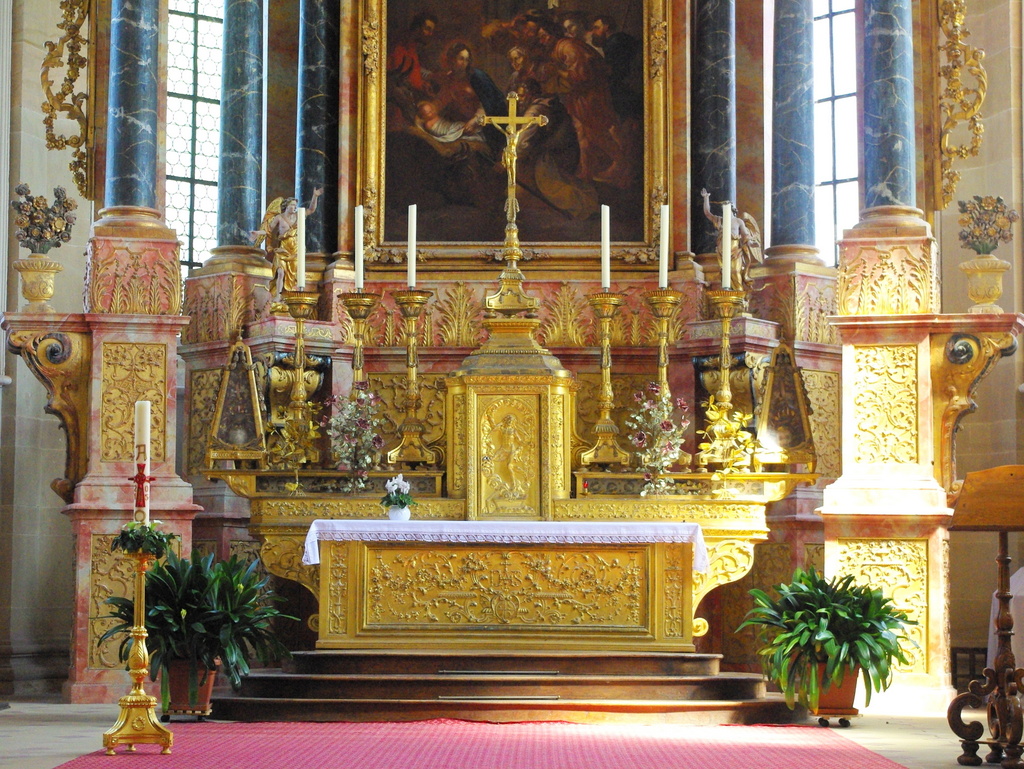 ---
Exterior of the Church
The exterior of the church is relatively sober with cream coloured painted walls between the pink sandstone of the Vosges. The two towers of the façade (48 m tall) are crowned by green-glazed onion domes. They are connected by a balustrade with a statue of Saint-Maurice in the middle.
Flanking the choir to the rear of the church stands a third onion-domed tower known as Tour des Paiens or Heidenturm (45 m tall).
---
Interior of the Church
The inside of the church was decorated from 1727 and is magnificently decorated with Baroque furnishing, stucco, gilding and vast paintings. The paintings in the ceiling reveal the lives of St. Maurice and St. Benedict, and at the crossing the Assumption in trompe-l'oeil (1759). The frescos in the ceiling of the choir depict Hope, Love, the Lamb of the Revelation and the Holy Trinity.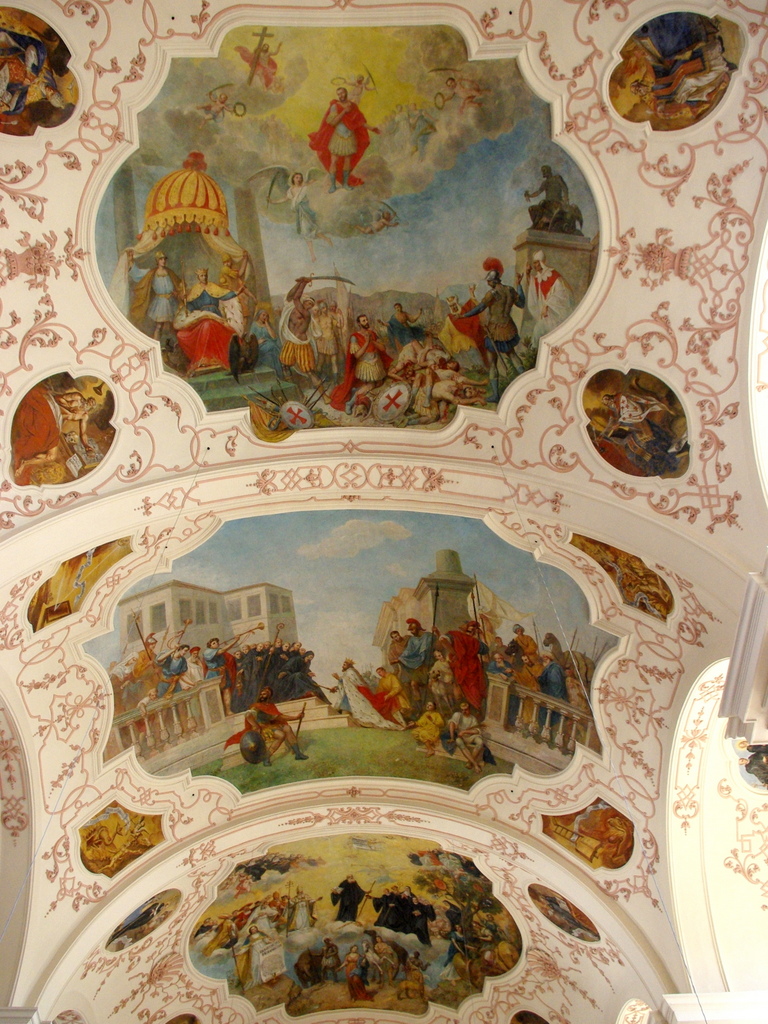 The fine pulpit is carried by the powerful arms of Samson.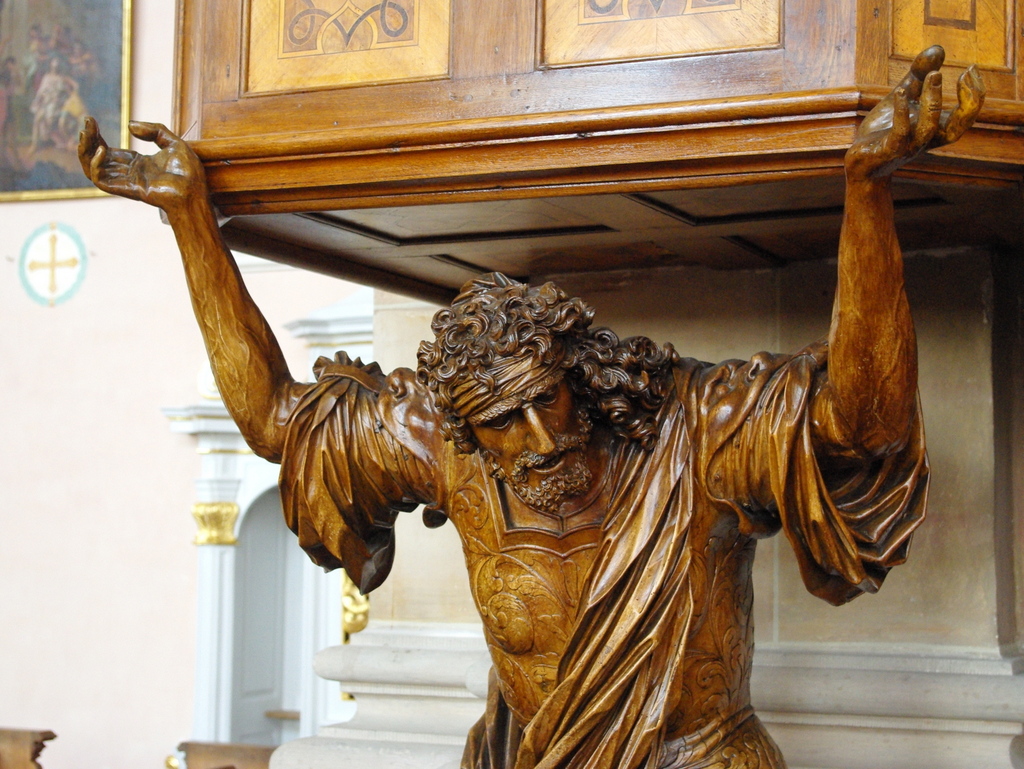 The high altar in the choir is surmounted by a canopy featuring a majestic golden imperial crown.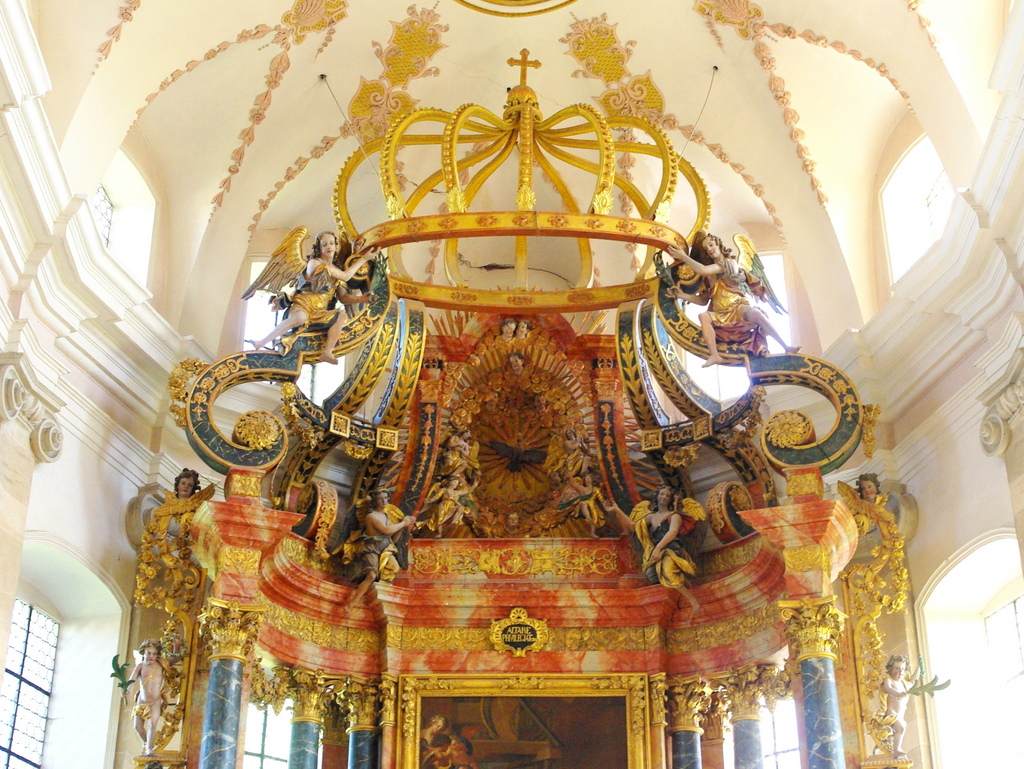 The wooden stalls of the choir have beautiful statues of saints lining the wall.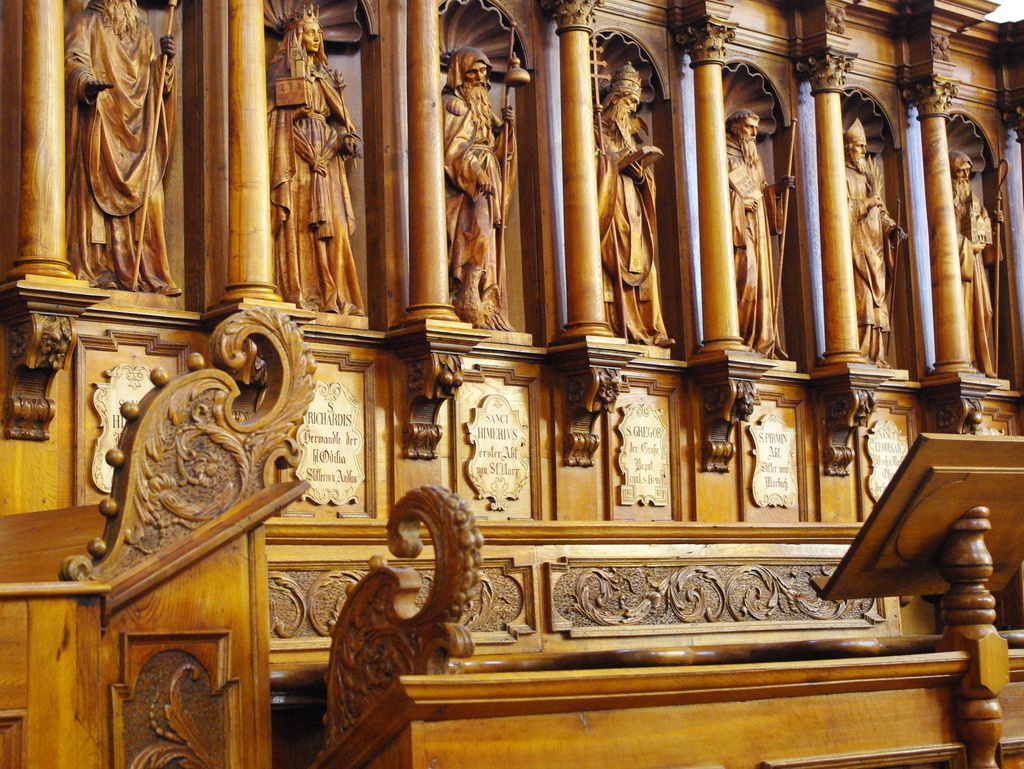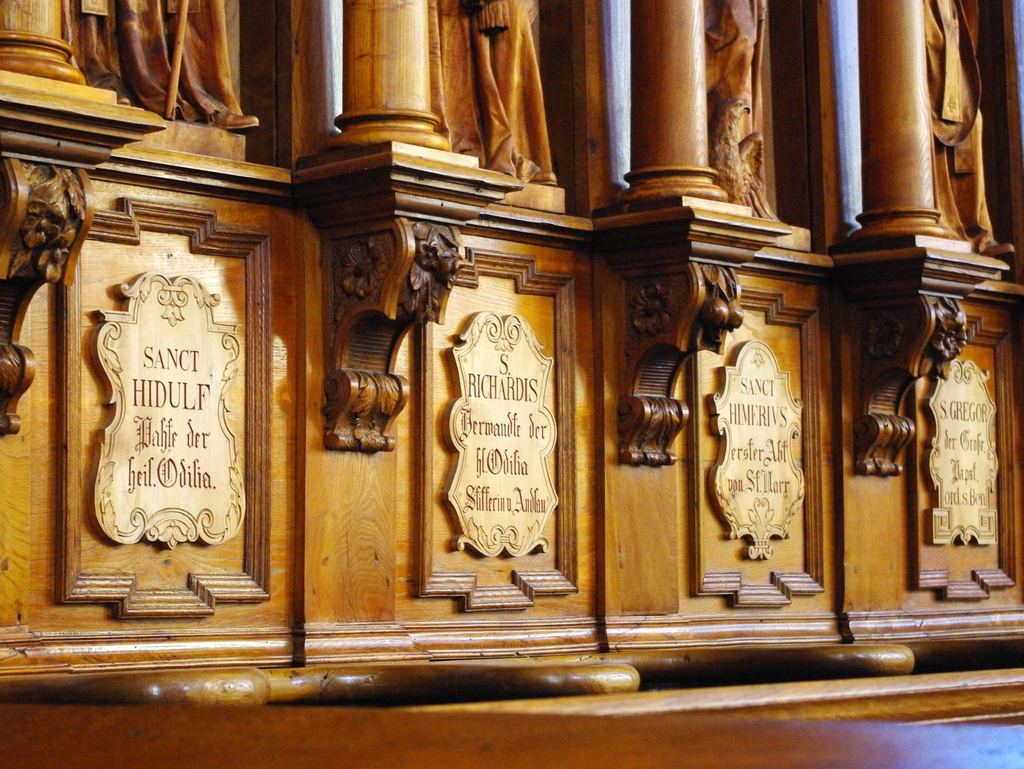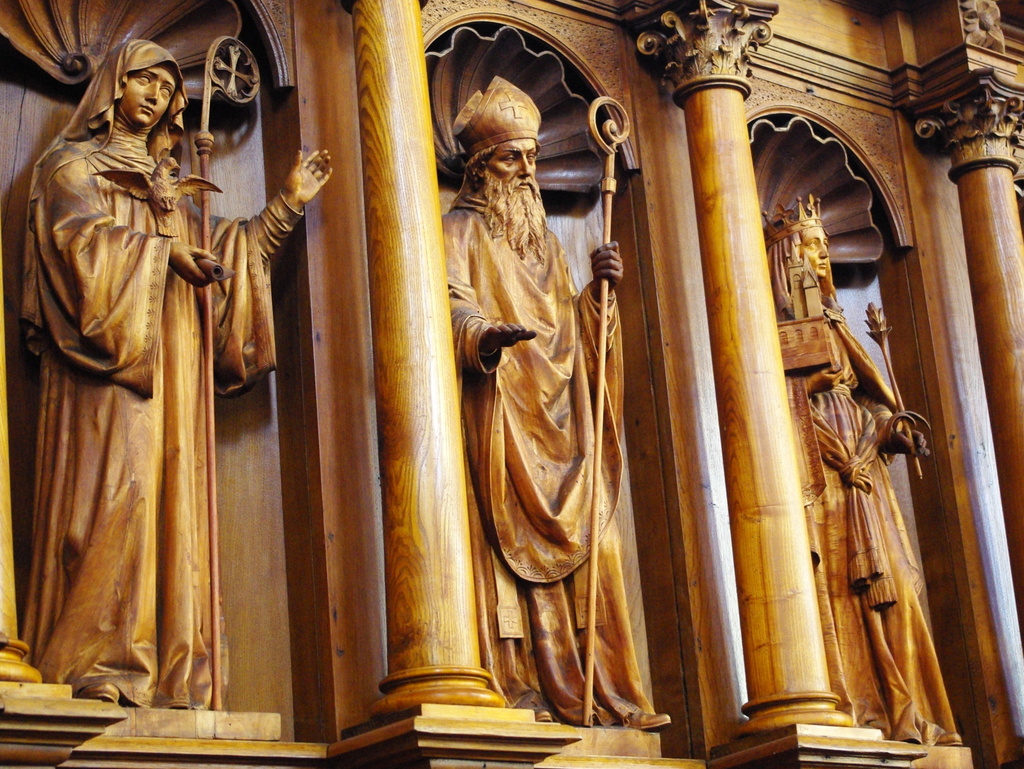 The great organ was constructed by Andreas Silbermann between 1730 and 1732.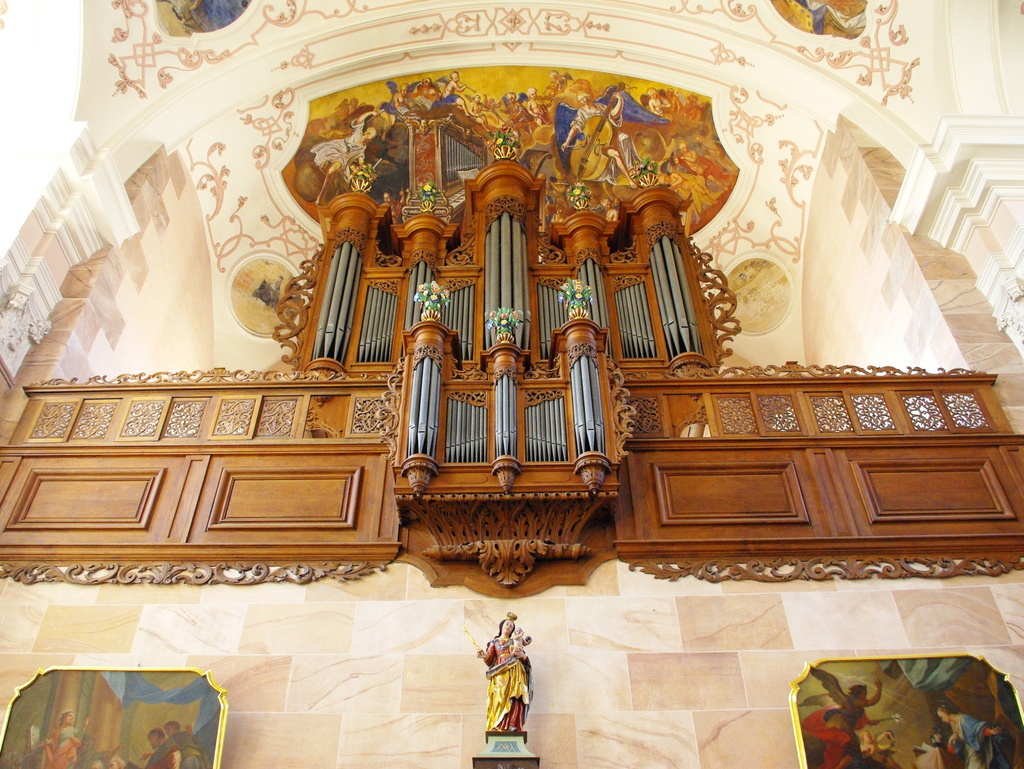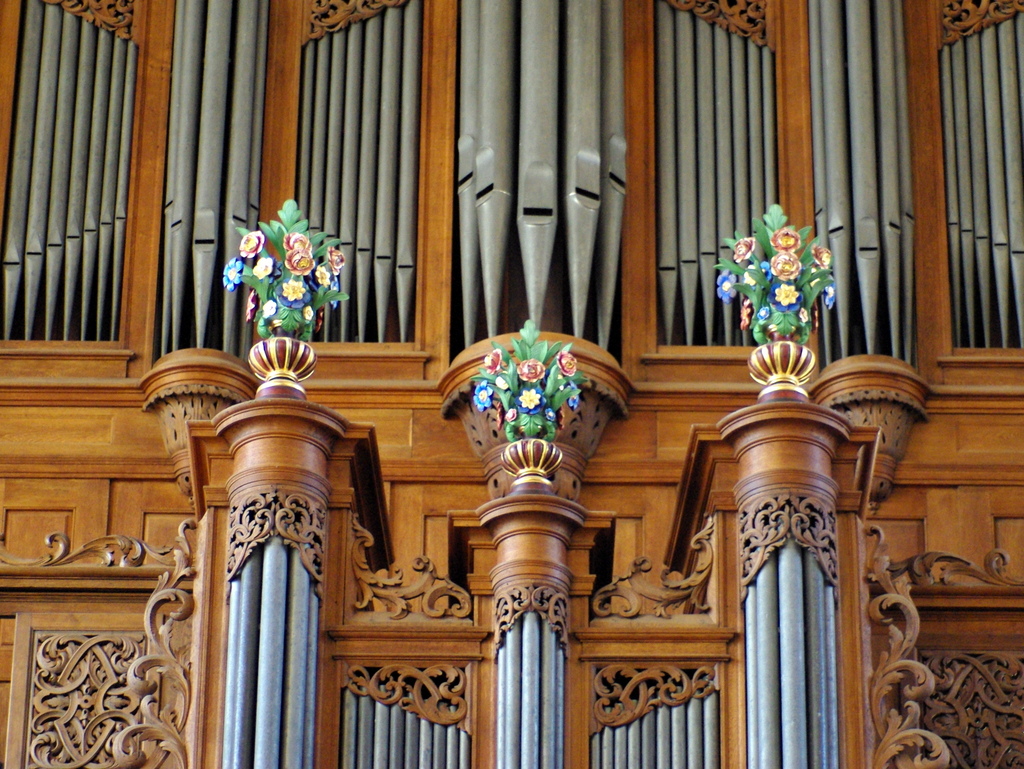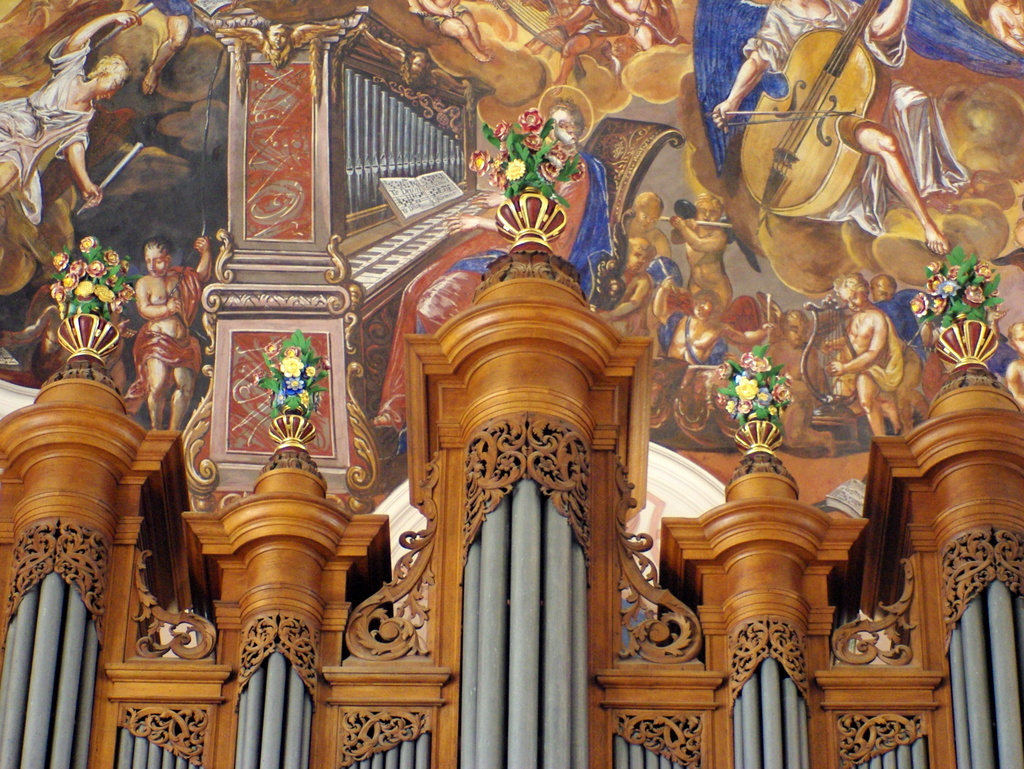 ---
Read more about the region of Alsace.