The glorious open view of the Eiffel Tower from the wide esplanade of the Trocadero leaves no one indifferent. We wanted to rediscover this place armed with our photo camera!
---
Today we decided to take the bus across the Bois de Boulogne to visit the Gardens of the Trocadero (in French: Jardins du Trocadéro) which are located in the 16th arrondissement of Paris. We cannot remember the last time we went there as we always thought it was only a tourist place. On this Friday afternoon, we were quite wrong: our visit there proved to be a pleasant surprise with its lots of magnificent vistas to the Eiffel Tower on the opposite bank of the Seine.
The Jardins du Trocadéro are bordered to the northwest by the wings of the Palais de Chaillot (built 1937) and extends to Place de Varsovie and Pont d'Iéna.
The gardens are divided by a great basin: the Fountain of Warsaw (Fontaine de Varsovie) made up of a water mirror with twelve fountains throwing columns of water 12 metres high, ten water arches, and twenty-four smaller fountains.
The Parisian open space has an area of 93,930 m2 and features some beautiful trees. It was created for the International Exposition dedicated to Art and Technology in Modern Life which was held from 25 May to 25 November 1937 in Paris.
Here is a collection of photos we took today!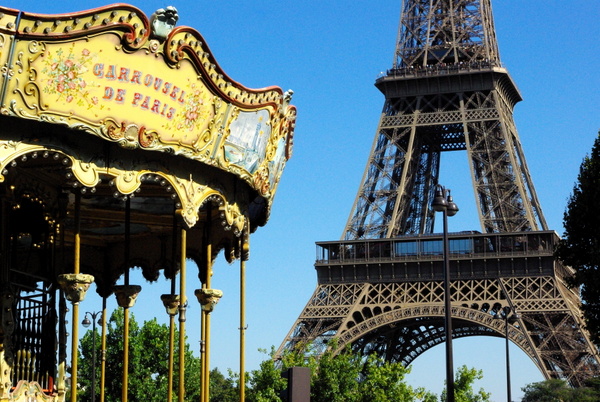 ---