Situated in the 6th arrondissement of Paris, Cour du Commerce Saint-André is a curious little passageway dating from 1776. The old street includes small boutiques and the famous Le Procope, one of Paris' oldest restaurants.
Cour du Commerce Saint-André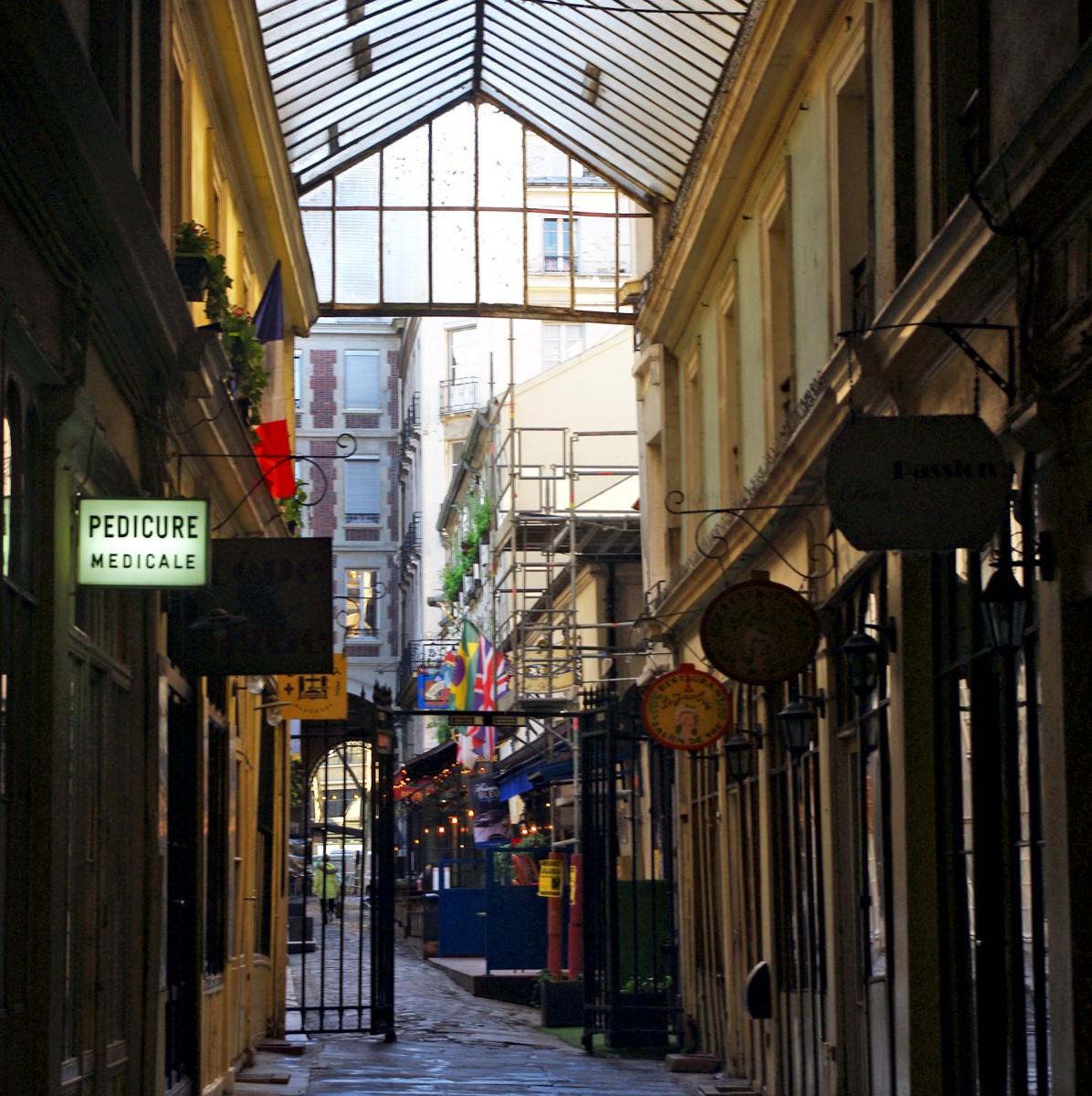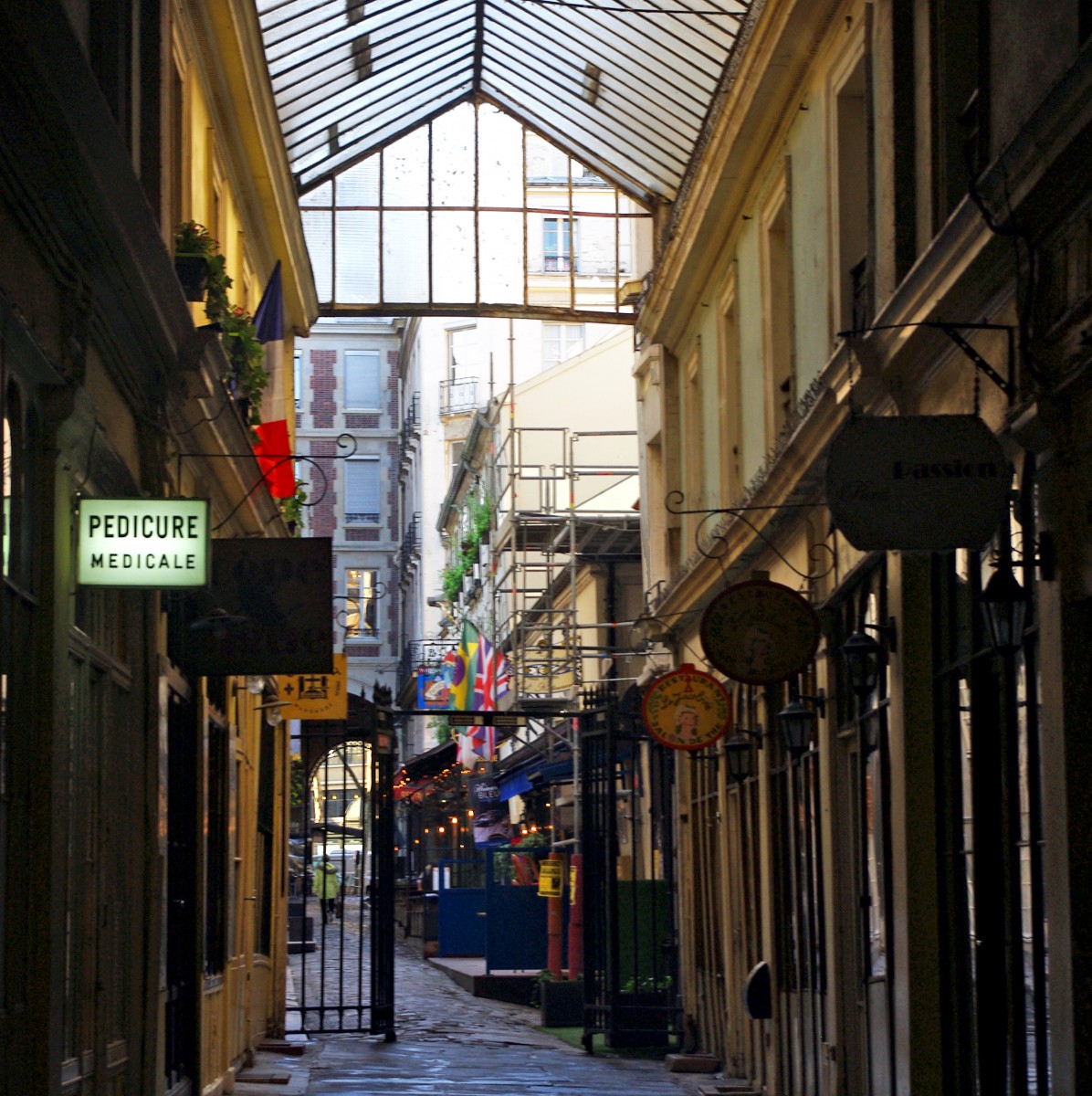 The 120 metre long passageway links rue Saint-André-des-Arts to Boulevard Saint-Germain and has a third entrance at 21 rue de l'Ancienne Comédie. The street is part of the neighbourhood of Saint-Germain-des-Prés on the Left Bank.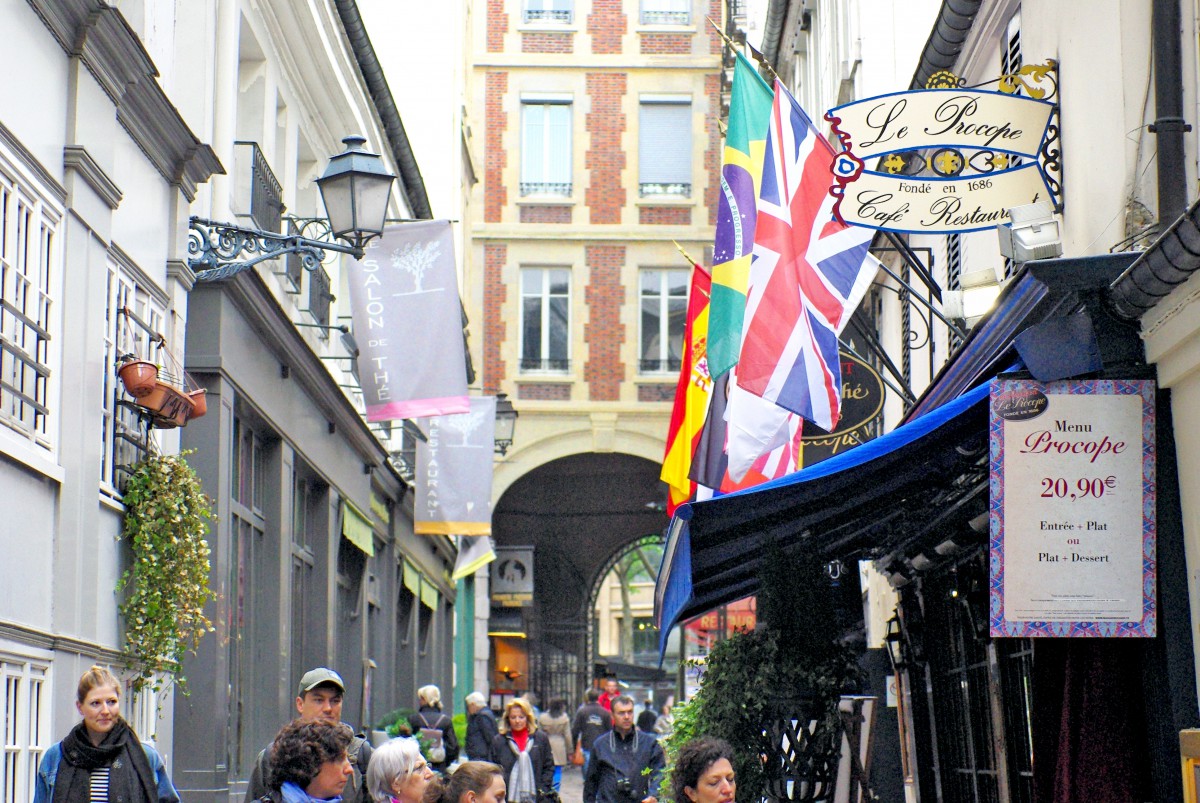 It runs along the former fortification built by King Philip Augustus in the late 12th century. Part of the wall is still visible in a shop at number 4.
The bishop of Rouen had his Paris home base built there: the former Hôtel de Rohan. The mansion comprised a Jeu de Paume, a ball-and-court game, an indoor precursor of tennis played without racquets.
The adjacent Cour de Rohan has been closed to the public for a few years now. It leads to a mansion from 1636.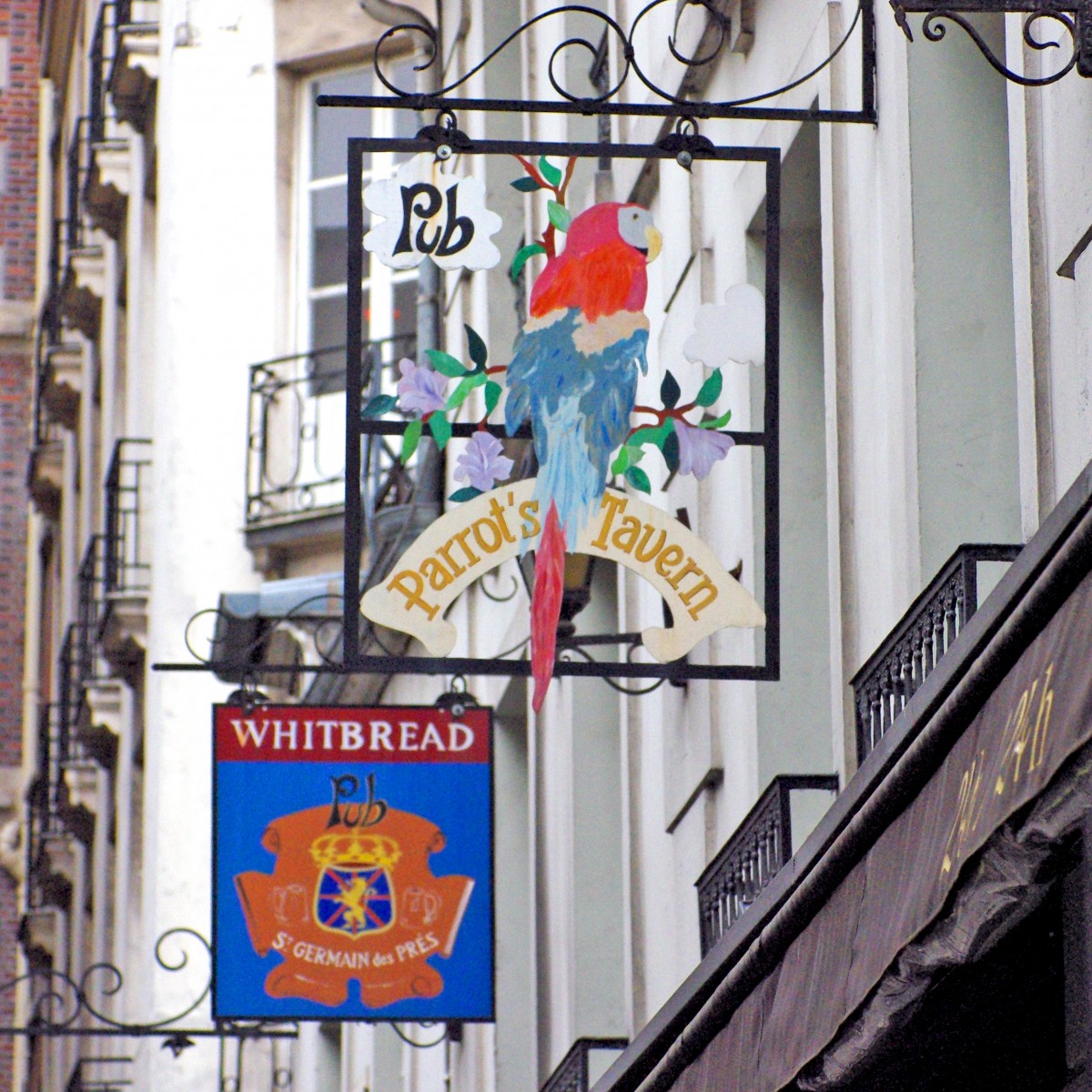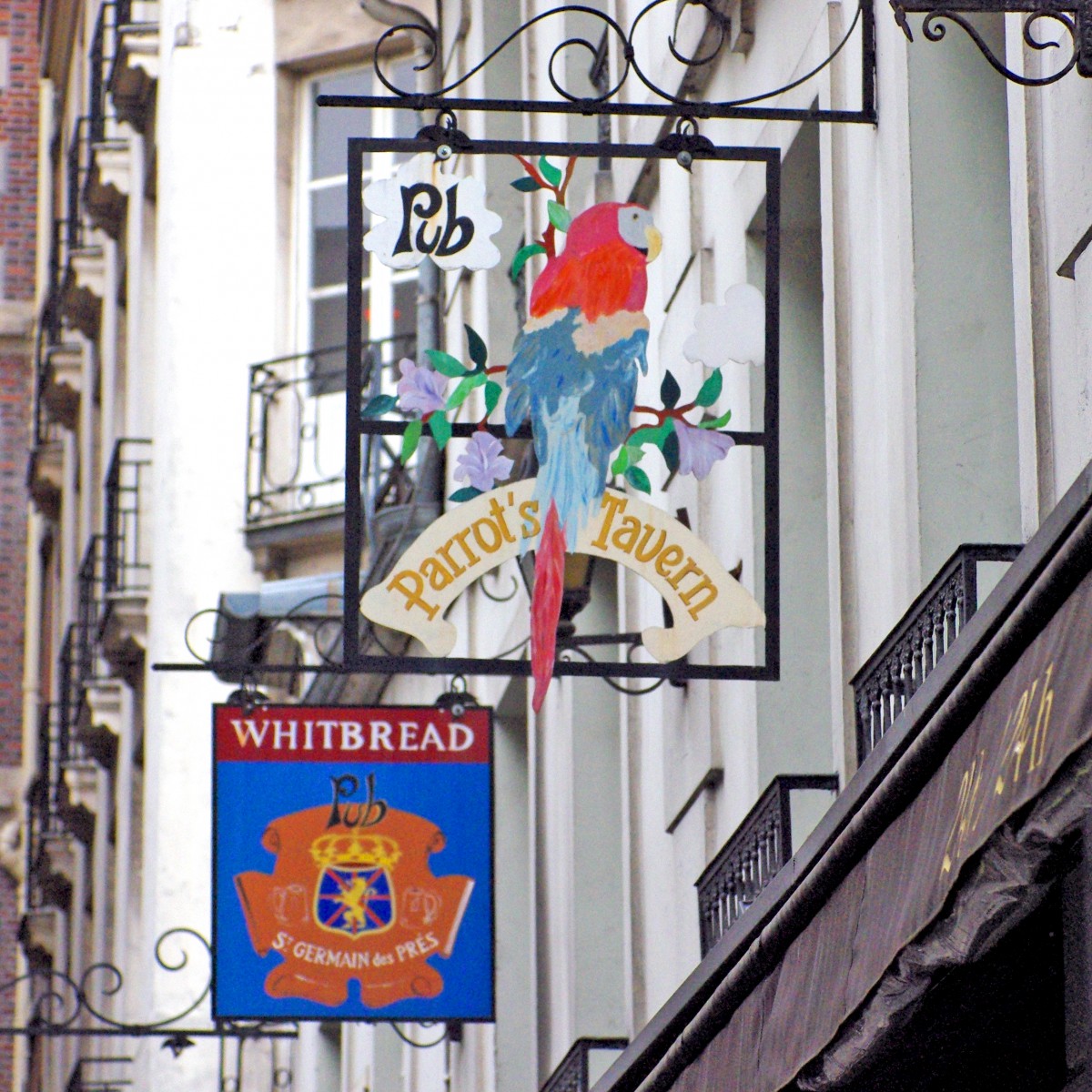 Cour du Commerce Saint-André is one of the few streets that have retained their original cobblestones. With its old-looking store signs, it is reminiscent of this 'yesteryear Paris' that existed before the great urban works of Baron Haussmann.
Following the building of Boulevard Saint-Germain in the 1860s, the urban planners cut back the passageway by about 40 metres. This resulted in the destruction of the house of Danton (1759-1794), a leading figure in the early stages of the French Revolution.
It was there, at number 9, that doctor Joseph Ignace Guillotin tried out his revolutionary invention: the guillotine. To make sure the deadly mechanism worked well, a number of sheep were beheaded by the sharp blade. Ouch!
Some of Paris' oldest restaurants
A famous restaurant borders the narrow street: Le Procope, which is the first café opened in Paris (and in the world).
Its creation dates back to 1686. It was then the meeting place for the literary agents and the theatre troupe of the late Molière.
In the 18th century, famous people met there: Voltaire, Rousseau, Diderot and Benjamin Franklin, then Ambassador to France.
The interior shows an 18th-century style decoration with Pompeian walls, crystal chandeliers and oval portraits of famous French patrons.
Look out for Napoleon Bonaparte's hat on display in a glass case at the entrance (access via rue de l'Ancienne Comédie).
The other well-known café is the Relais Odéon (or Bistro 1900), worth noting for its beautiful Art Nouveau style facade.
Check out google map for the exact location of the Cour du Commerce Saint-André.
Closest métro station: Odéon (lines 4 and 10)
Do you know of other offbeat places in the Left Bank of Paris? Share them with us by commenting below!
Find out more!