The hill of Sainte-Catherine (Côte Sainte-Catherine) offers a stunning panoramic view of the city of Rouen, its suburbs and the Seine. The hillside is covered by chalk meadows and reaches a height of 140 metres.
---
The panoramic view of Rouen from the Côte Sainte-Catherine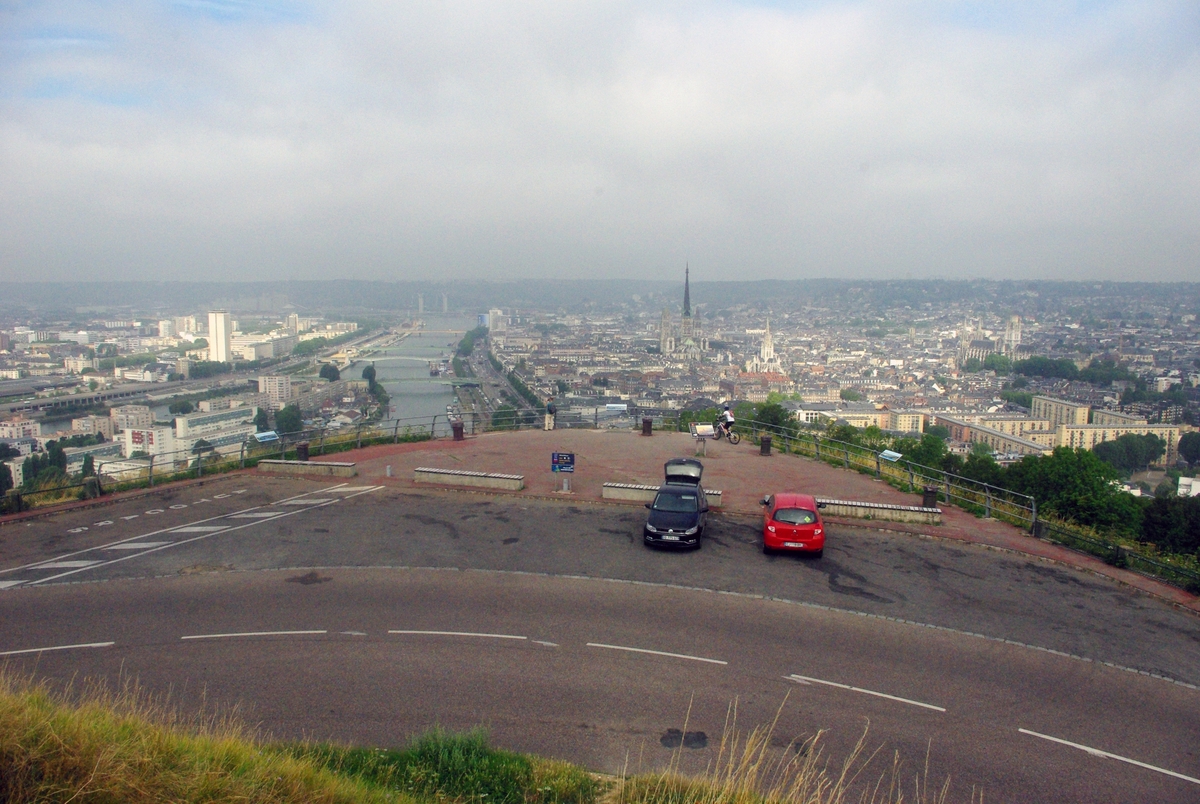 At a bend of the D95 road (Route de la Corniche) a terrace has been created to make the most of the splendid panoramic view overlooking Rouen, the Seine, and the neighbouring suburbs. Informative panels help locate the main landmarks and monuments of Rouen: the Cathedral, Saint-Maclou, the Parliament of Normandy, Saint-Ouen, the Archives Tower in the Left Bank…
Claude Monet painted several impressionist paintings of Rouen from there.
The abbey church of Saint-Ouen and the northern suburbs:
The southern suburbs (left bank of River Seine):
The banks of River Seine and its bridges (Pont Mathilde, Pont Corneille, Pont Boieldieu, Pont Jeanne d'Arc (with the tram), Pont Guillaume le Conquérant and Pont Gustave Flaubert):
The banks of River Seine and the Cathedral: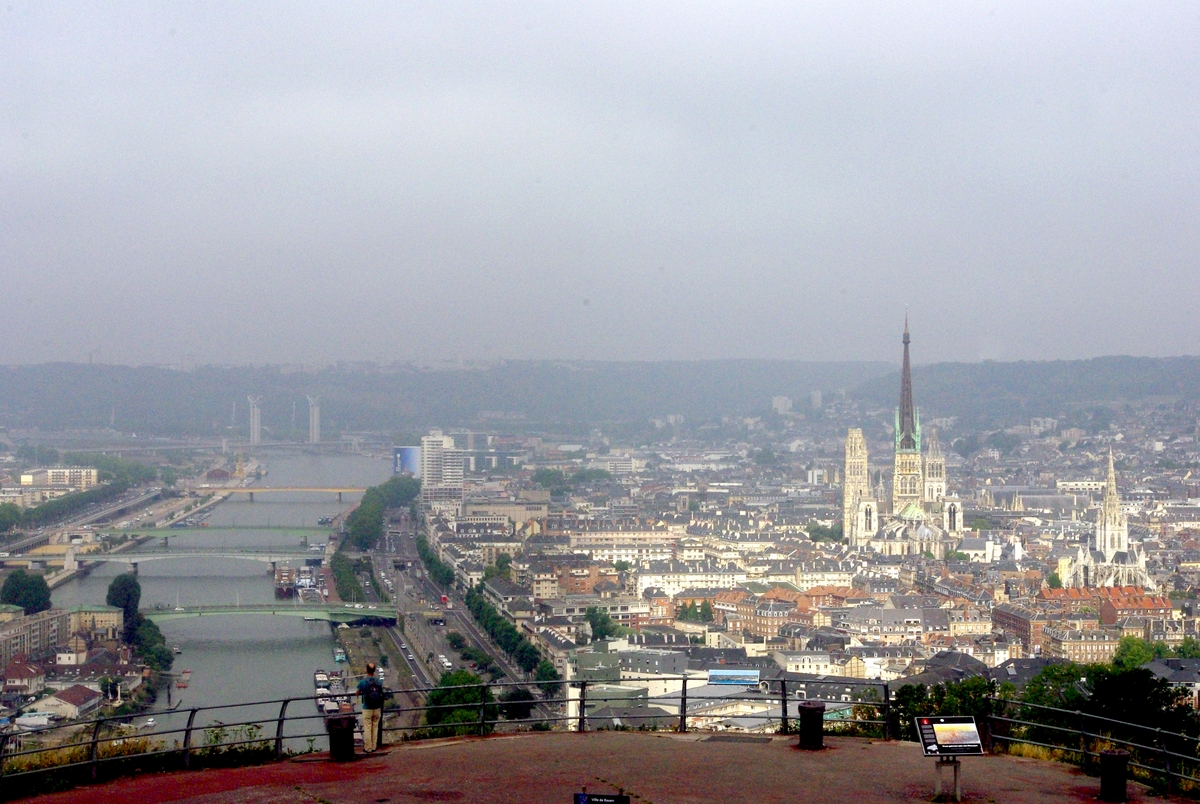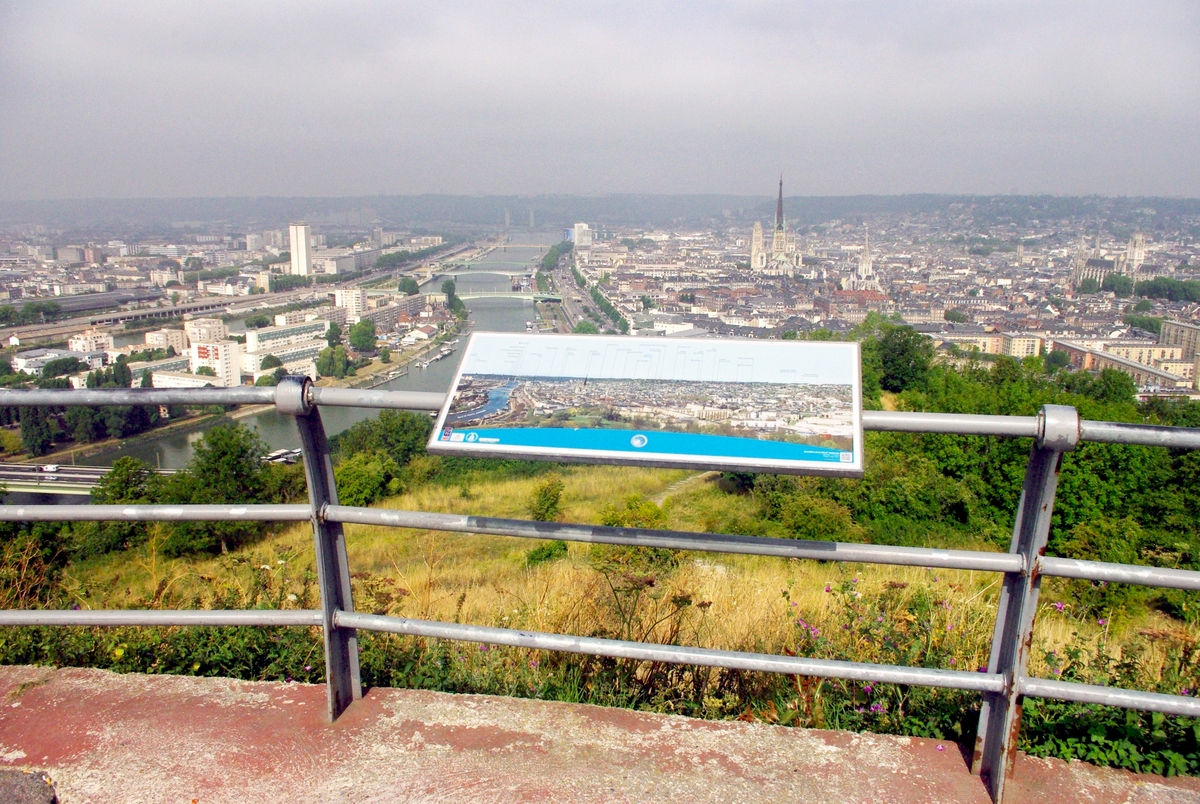 The Tour Saint-André:
The Rouen Cathedral and Saint-Maclou church: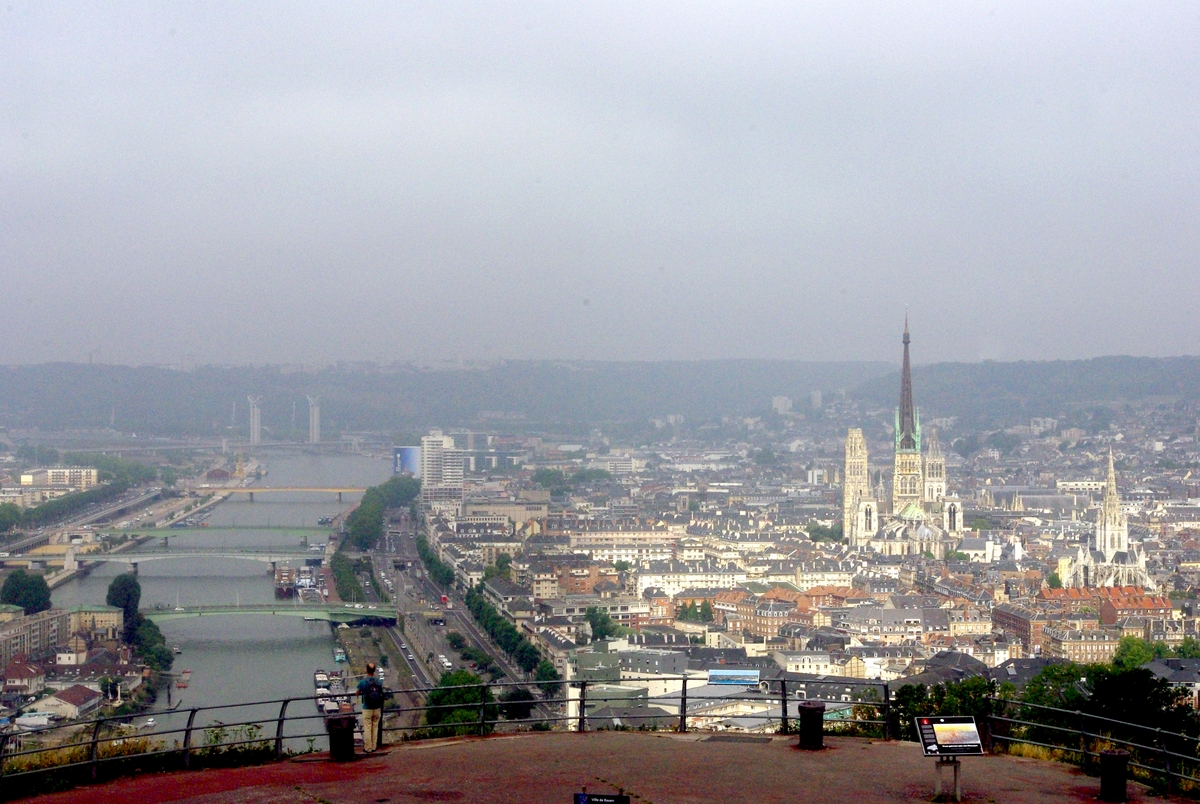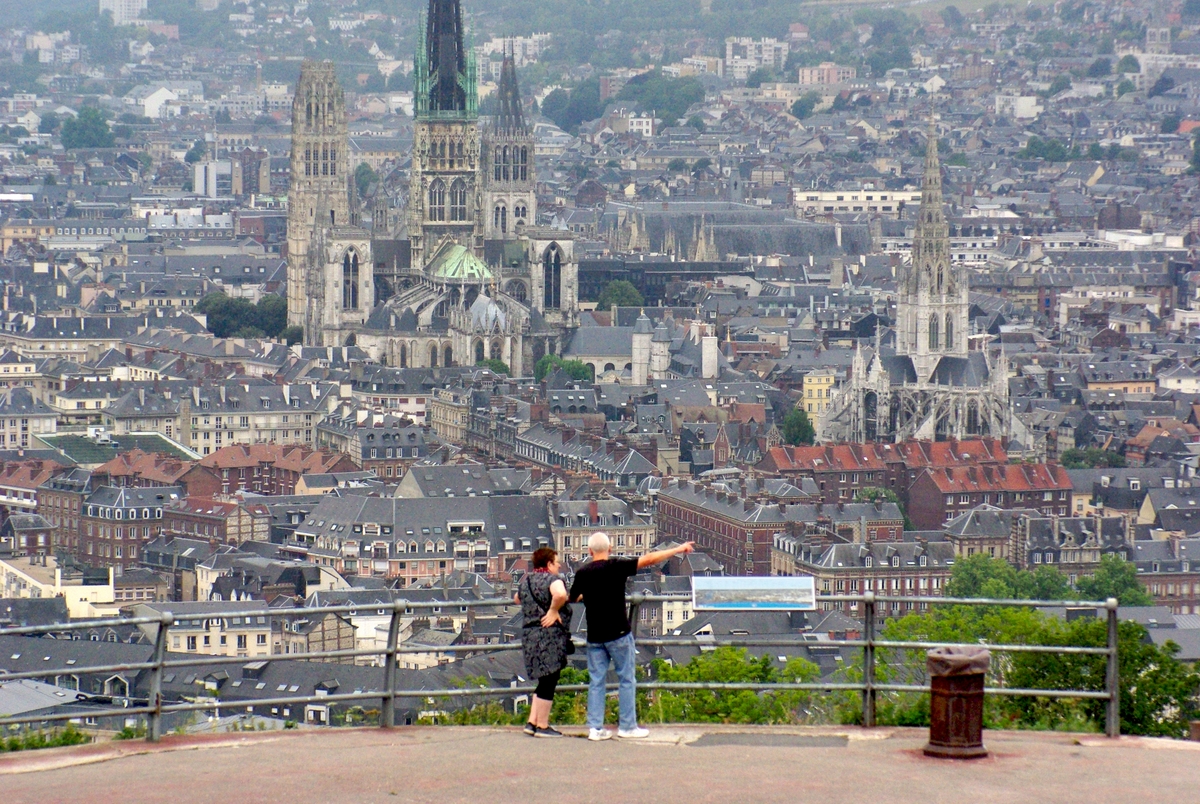 A close-up view of Saint-Maclou church:
Views of Rouen's old town with Rouen's three most beautiful churches: the Cathedral, Saint-Maclou and Saint-Ouen:
---
Walking up the hill
A pathway with 525 steps leads to the top of the hill from the cemetery of Mont-Gargan.
From Place du Canada, walk along the rue du Faubourg Martainville and just after passing under the bridge of the N28, take the stairs on the right. Cross the rue Henri Rivière and walk a few metres to the left before taking the pathway to the Côte Sainte-Catherine as indicated by a sign. The ascent first borders the cemetery wall in a forest. The climb takes approximately 15-30 min depending on your pace.
The pathway and its steps dates back to 1312.
---
Find out more about Rouen on the blog