The Corniche Roads of the French Riviera consist of three routes following the mountainous stretch from Nice to Menton. The Corniche offers dramatic coastal views which can be discovered by car through three scenic routes: the Grande Corniche, the Moyenne Corniche and the Corniche Inférieure.
What is a corniche?
A 'corniche' means a cliff road. The three Corniche roads all run somewhat parallel to each other following the Mediterranean coastline.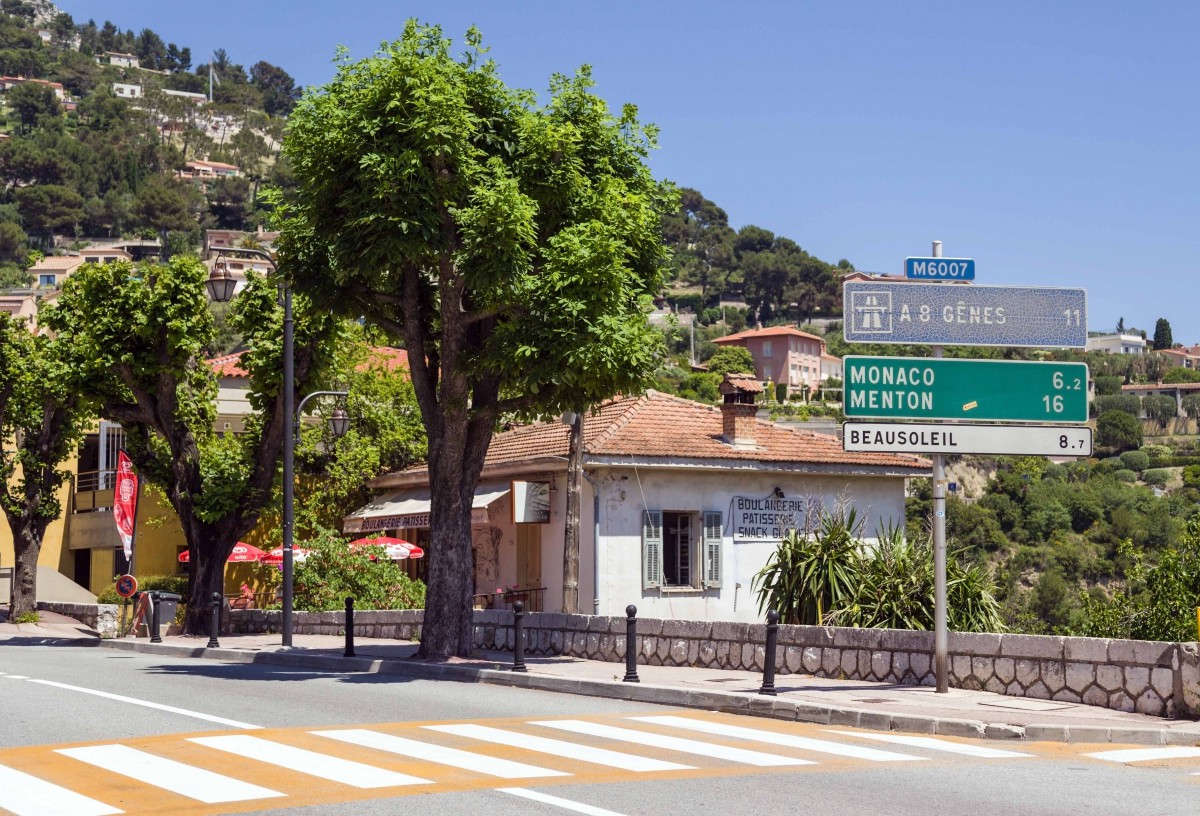 Each route has its own charm and is an invitation to discover medieval perched villages, Roman ruins, elegant 19th-century villas, and exotic gardens.
Where to stay in the Corniche roads region
Click here for a list of accommodations to plan your trip.
Or check out this map (zoom in/out) to get more options of hotels/guest houses/campings, etc.


The Corniche Inférieure (D6098)
Starting in Nice, the Corniche Inférieure or Basse Corniche (Lower Corniche) leads to Menton following the coast.
The road is approximate a length of 30 km and crosses several famous sea resorts:
Along the road, you'll admire numerous villas built during the Belle Époque era.
The Corniche Inférieure was laid out in the 18th century by the Prince of Monaco.
The Moyenne Corniche (D6007)
Possibly the world's most famous scenic road, the Moyenne Corniche was built between 1910 and 1928 when aristocratic tourism on the French Riviera was already causing too much traffic on the Corniche Inférieure.
The Moyenne Corniche is a very frequented road and was the preferred route from Nice to Italy before the construction of the A8 motorway.
The scenic driveway passes through the perched village of Èze, follows the border with Monaco at Beausoleil before descending to the Cap Martin peninsula.
My advice: drive along the Moyenne Corniche from Nice to the direction of Menton to enjoy the views. Stops at lookouts are made possible by numerous car parks.
The Grande Corniche (D2564)
The Grande Corniche (Upper Corniche) was built by Napoleon I.
It follows the ancient Roman route known as Via Julia Augusta.
The road often runs 500 metres above the sea, offering spectacular views over the Mediterranean coast.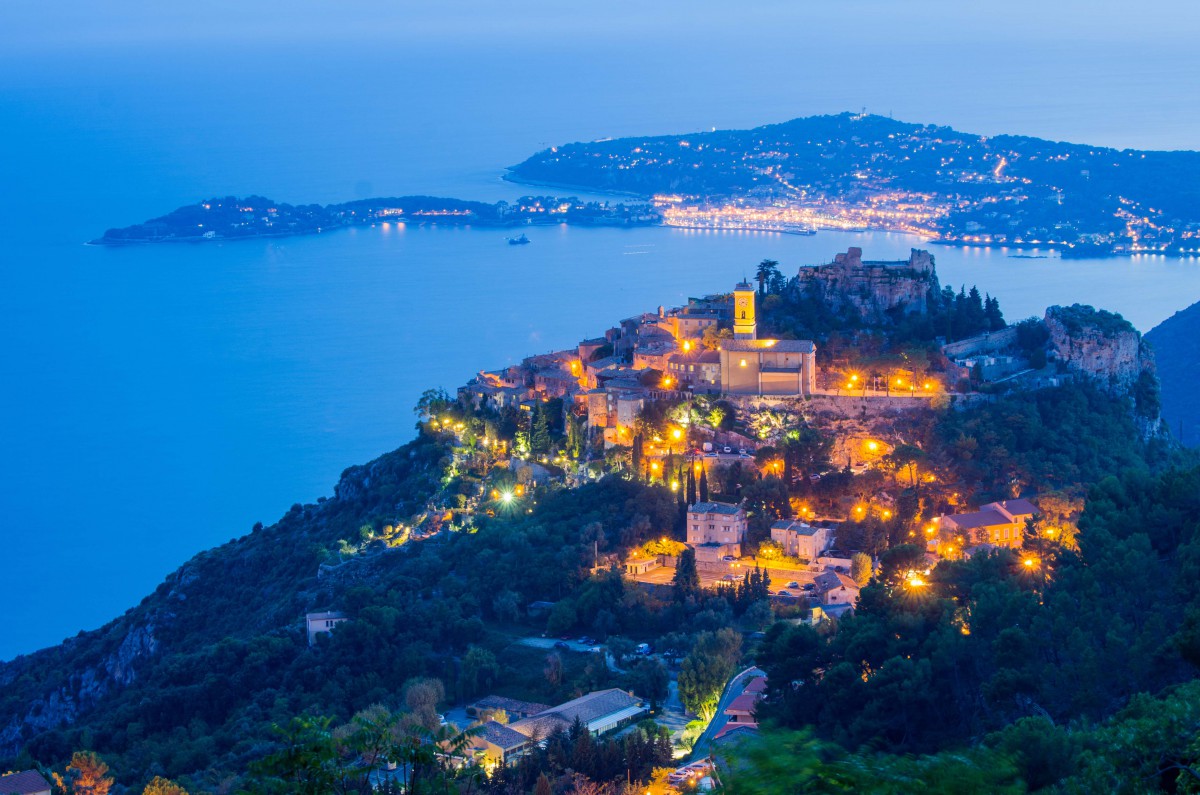 The Grande Corniche passes through the Col des Quatre Chemins, the Col d'Èze (512 m) above the perched village of Èze, La Turbie above Monaco, before descending to Roquebrune.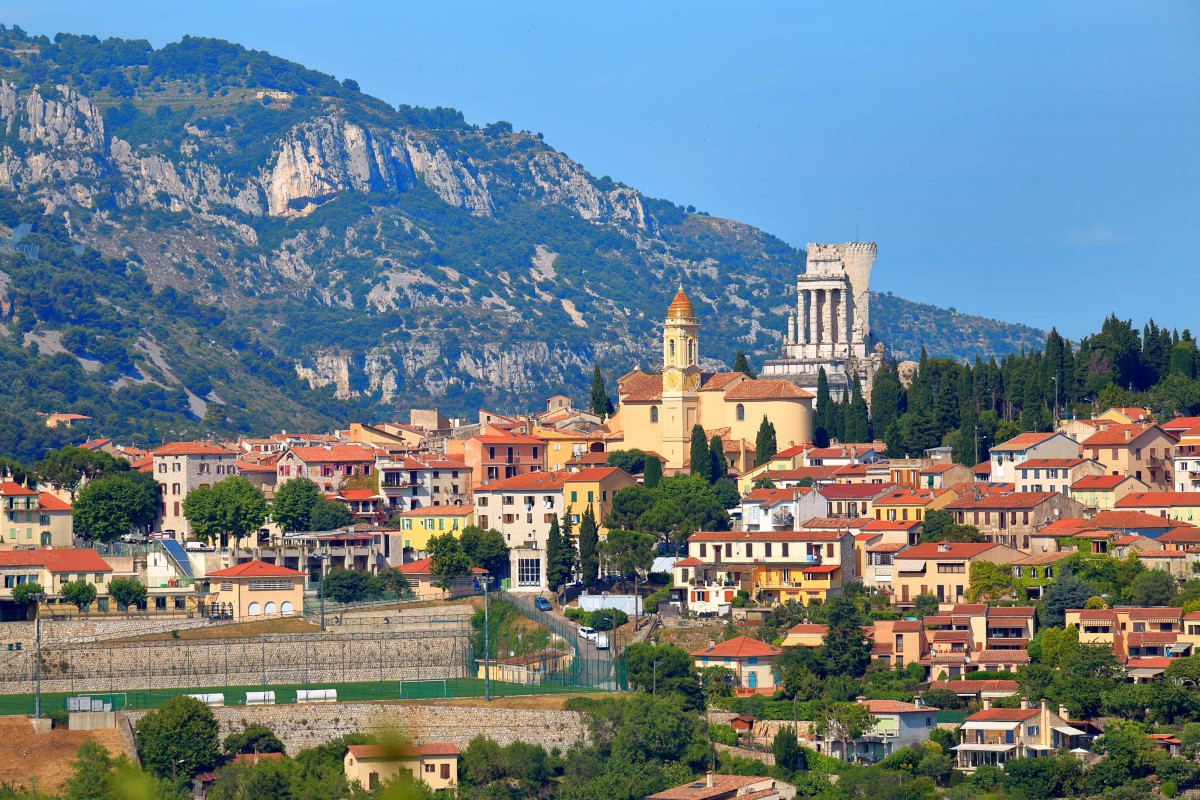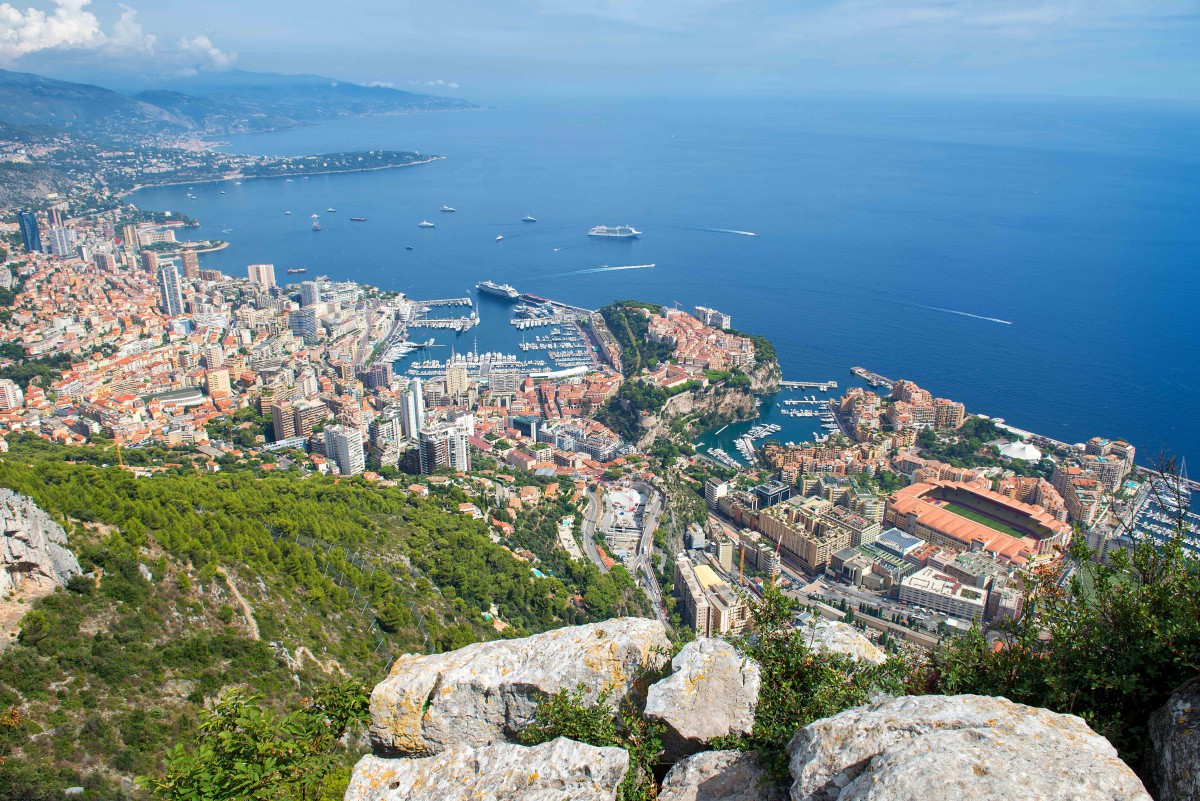 One of the most dramatic stretches of the road is around the Col d'Èze, a mountain pass 512 m high above the perched village of Èze. The road was featured in the James Bond movie "GoldenEye" (1995).
English-French Vocabulary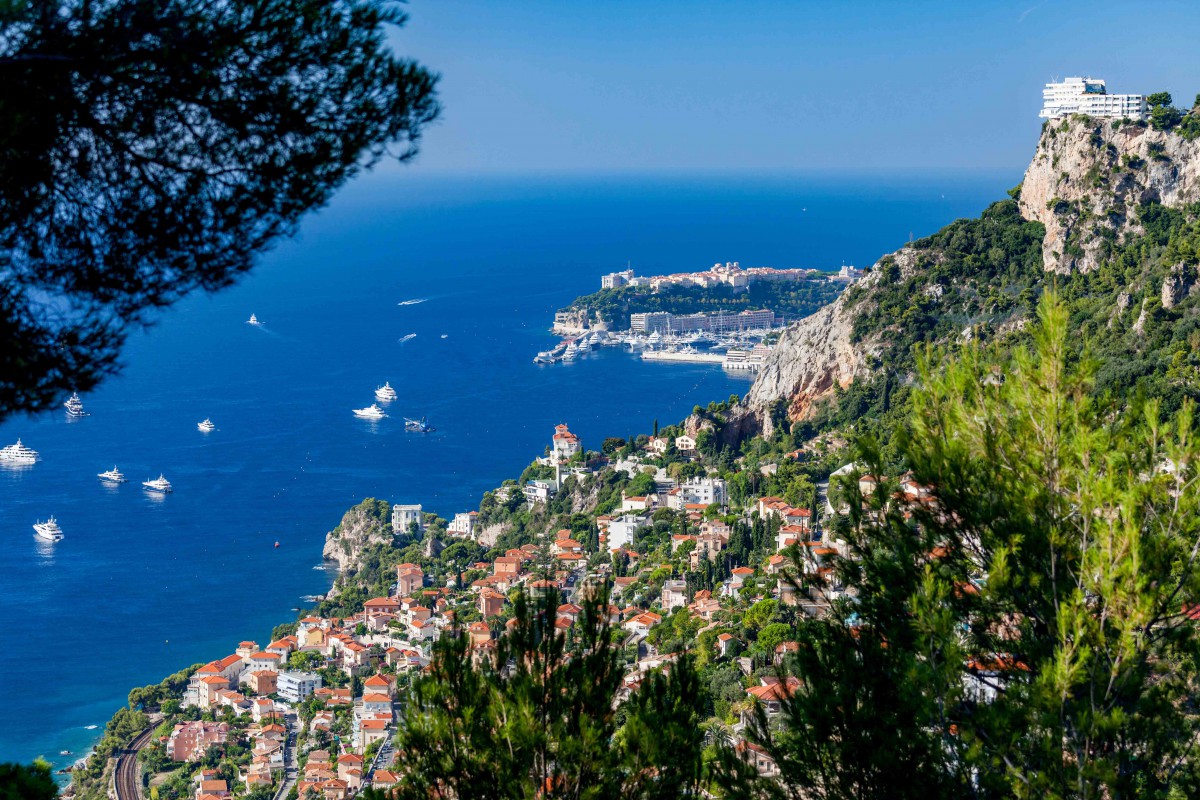 (f) for féminin, (m) for masculin, (adj) for adjective and (v) for verbs
bay = baie (f)
border = frontière (f)
cape = cap (m)
cliff = falaise (f)
French Riviera = Côte d'Azur (f)
harbour = port (m)
hill = colline (f)
marina = port de plaisance (m)
Maritime Alps = Alpes Maritimes (f,p)
Mediterranean Sea = Mer Méditerranée (f)
mountain = montagne (f)
mountain pass = col de montagne (m)
peninsula = péninsule (f)
port = port (m)
road = route (f)
Roman = Romain (m) / Romaine (f)
sea = mer (f)
villa = villa (f)
view = vue (f)
Inspired? Pin it for later: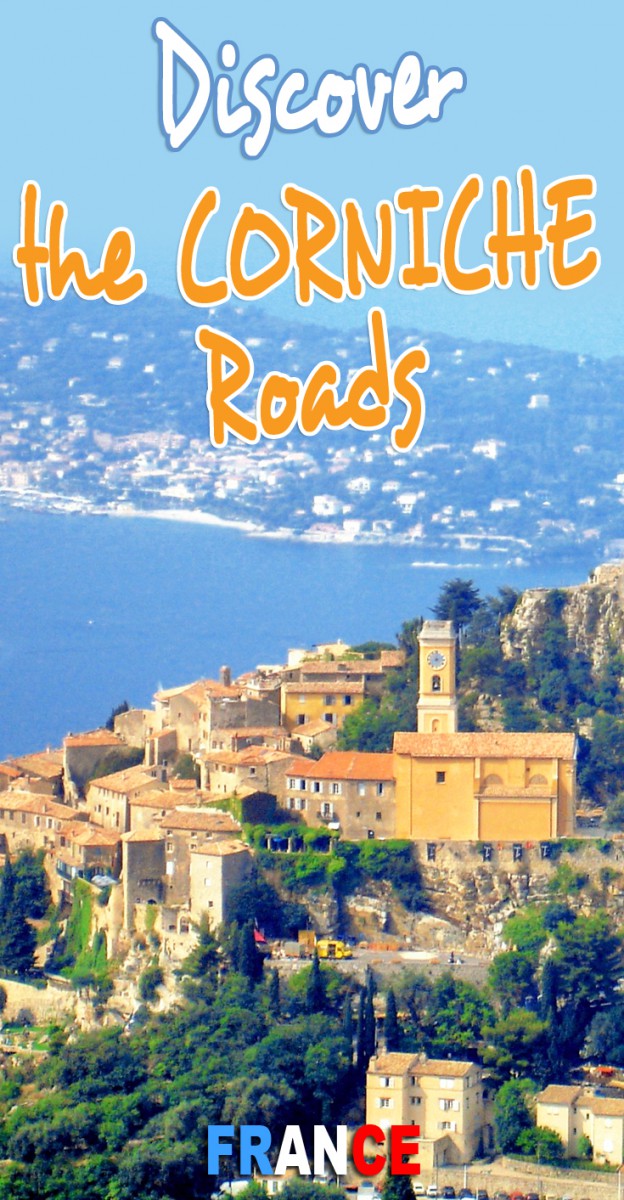 Featured image: Jimi Magic (Public Domain via Wikimedia Commons)