The beautiful gilded Conciergerie clock is hang on the Clock Tower of the Conciergerie. It is situated at the junction of Quai de l'Horloge and Boulevard du Palais in the 1st arrondissement of Paris. The Conciergerie clock is France's first public clock.
---
The Conciergerie Clock, Paris
The Clock Tower (Tour de l'Horloge) was built between 1350 and 1353 and is at 47 metres the Conciergerie's tallest tower. Since 1371 it has housed the remarkable clock whose purpose was to help Parisians to regulate theirs activities during the day and night.
In 1585, this clock was enhanced by a gilded one still in place created by Germain Pilon with a multicoloured face and framed with allegories of the Law and Justice.
Severely damaged during the French Revolution, it was restored by the clock maker Lepaute in 1849.
The last restoration based on the oldest documents stored in the National Library completed in 2012 rendered the clock to its initial splendour.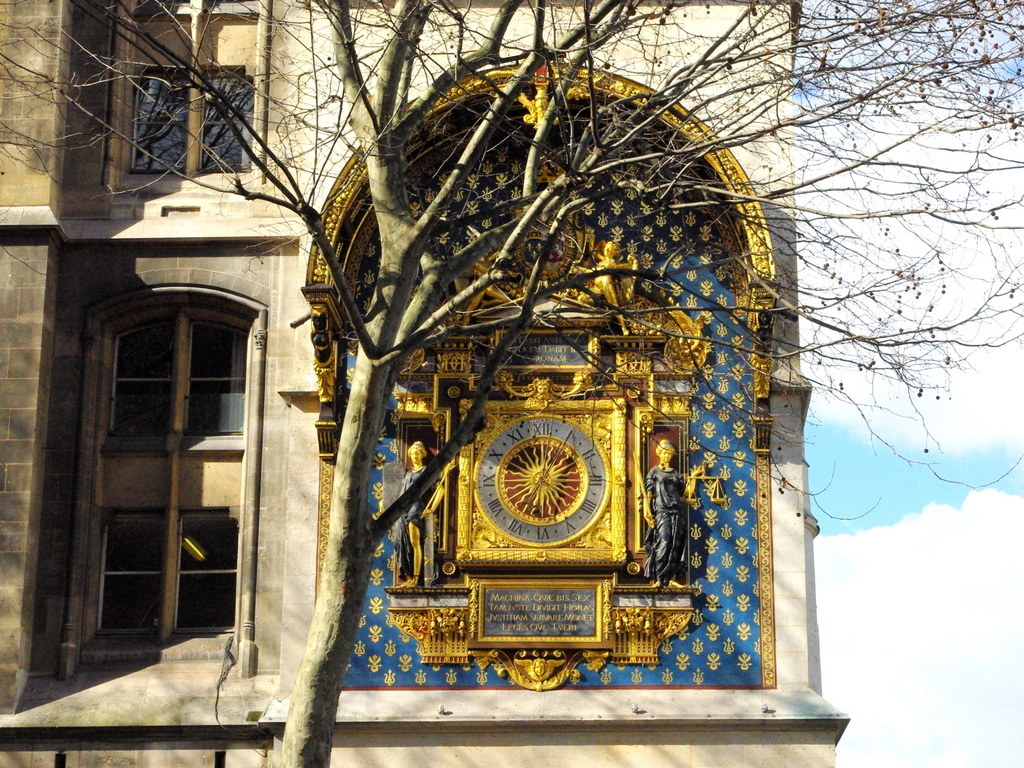 The long arm of the clock depicts an arrow while the shorter has a fleur-de-lys at its tip.
A Latin inscription is found below the clock:
"MACHINA QUAE BIS SEX TAM JUSTE DIVIDIT HORAS, JUSTITIAM SERVARE MONET LEGESQUE TUERI"
which is translated in English by "This mechanism which divides time into perfectly equal twelve hours helps you to protect justice and defend the law".
Above the clock another inscription refers to King Henri III (1551-1589) who was King of Poland and later became King of France:
"QUI DEDIT ANTE DUAS TRIPLICEM DABIT ILLE CORONAM"
translated in English by: "He who has already given two crowns will be given a third"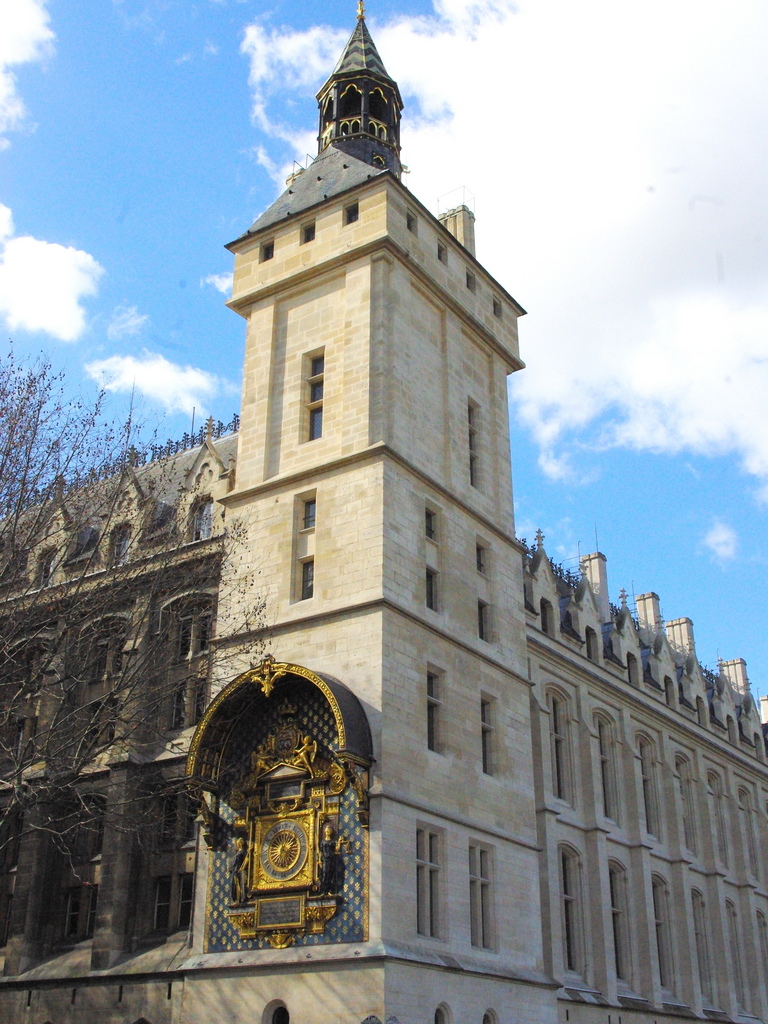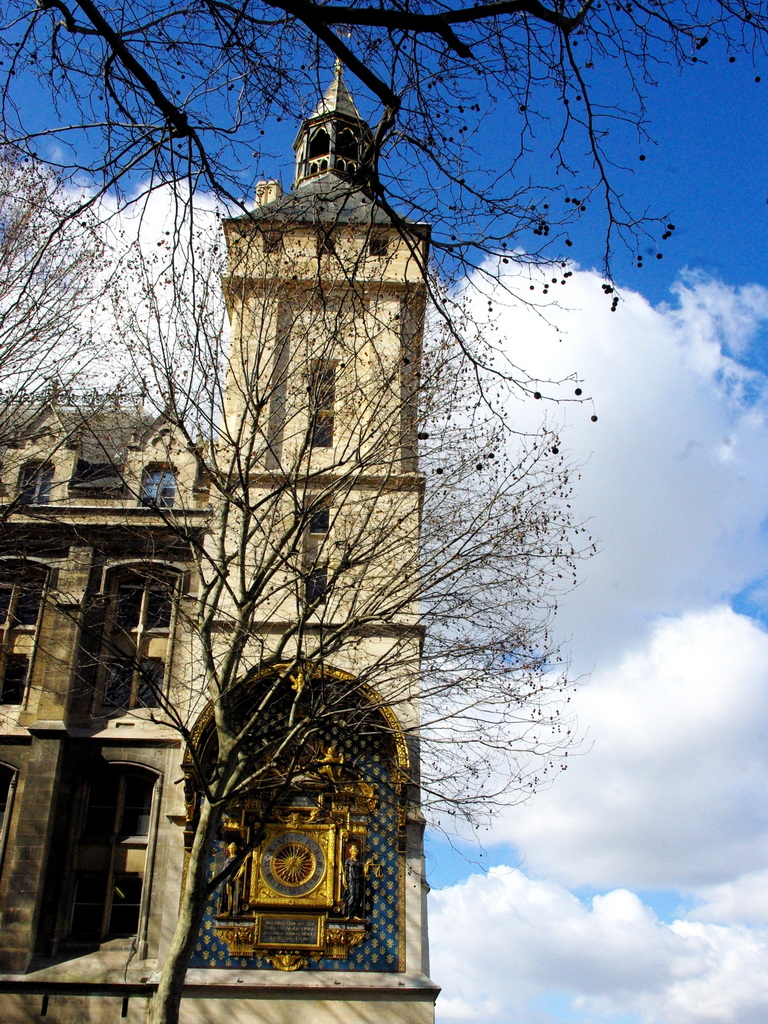 To access the Conciergerie in the 1st arrondissement of Paris, the closest metro stations are Cité (line 4) and Pont-Neuf (line 7).
---