In between rain showers, we decided to venture outside and stroll in the beautiful park of our town. It was a perfect morning to enjoy some crisp fresh air while marvelling at the colourful Spring flowers in Maisons-Laffitte.
The beautiful Spring Flowers in Maisons-Laffitte
On our morning walk between two downpours in the Park of Maisons-Laffitte, we spotted a beautiful tree with flowers overshadowing a field of bellflowers: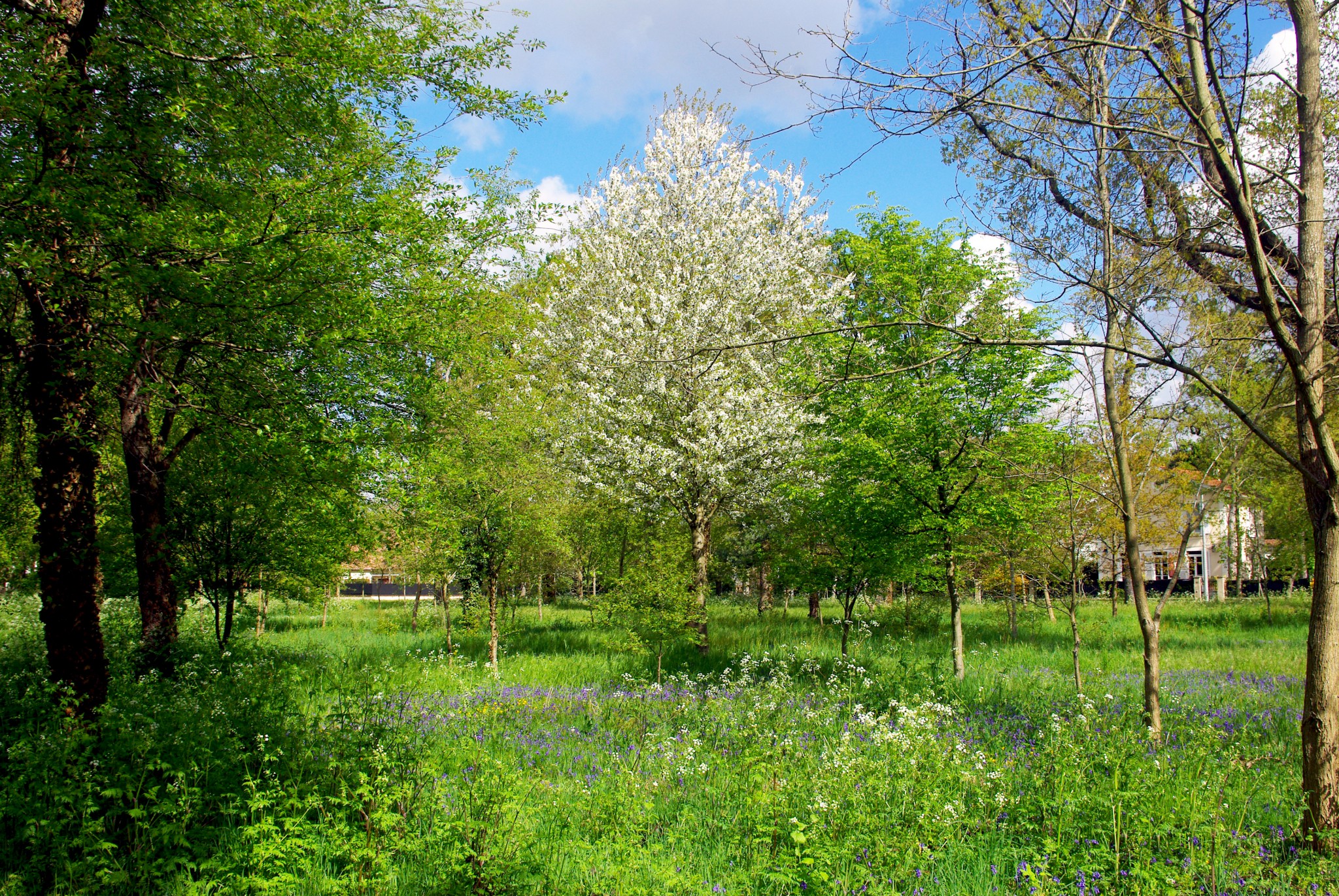 The bluebells are watered by the light rain, yes this is springtime!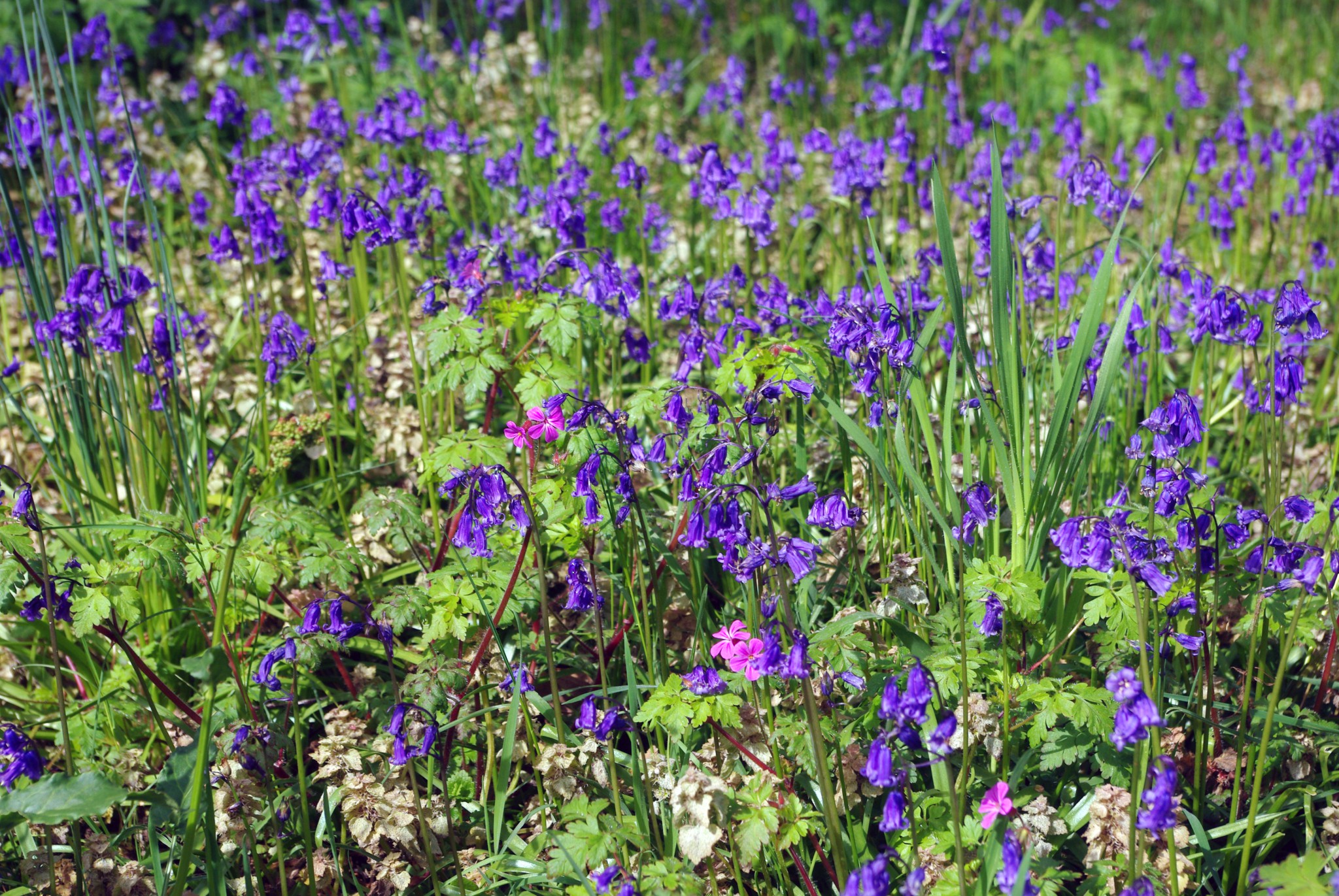 We are unfamiliar with flower names and would need your help to learn about the name of these little yellow ones. Just add a comment below this post if you can help! Thanks 🙂
The flowers in our residence's garden were looking great that morning! The colourful tulips, daffodils and pale Narcissus seemed to have been planted just in time for Easter… which took place a month ago this year!