La Cité Florale (Floral City) is an idyllic village in the 13th arrondissement of Paris where time stands still. I love strolling along its leafy streets early in the morning…
The village of the Cité florale
The village comprises several streets that were all named after flowers:
rue des Glycines (Wisteria Street),
rue des Iris (Iris St.),
square des Mimosas (Mimosa Sq),
rue des Orchidées (Orchids St.),
rue des Liserons (bindweed St.),
etc.
The cobblestone streets are bordered by the pastel-hued façades of houses covered with ivy, wild vine and wisteria.
Roses, lilacs, geraniums, ornamental trees, and flower pots, all add to the peaceful atmosphere of the place.
La Cité florale was built between 1925 and 1930 on a meadow that was regularly flooded by dry the River Bièvre. This explained why only small houses were allowed to be built on this unstable ground.
More photos of the Cité florale
Here are more photos I took during my visits to the neighbourhoods:
Some interesting sites to visit in the vicinity
You can combine your visit to exploring the South of the 13th arrondissement: Place de l'Abbé Henocque at the foot of the Butte aux Cailles and the picturesque houses of rue Dieulafoy.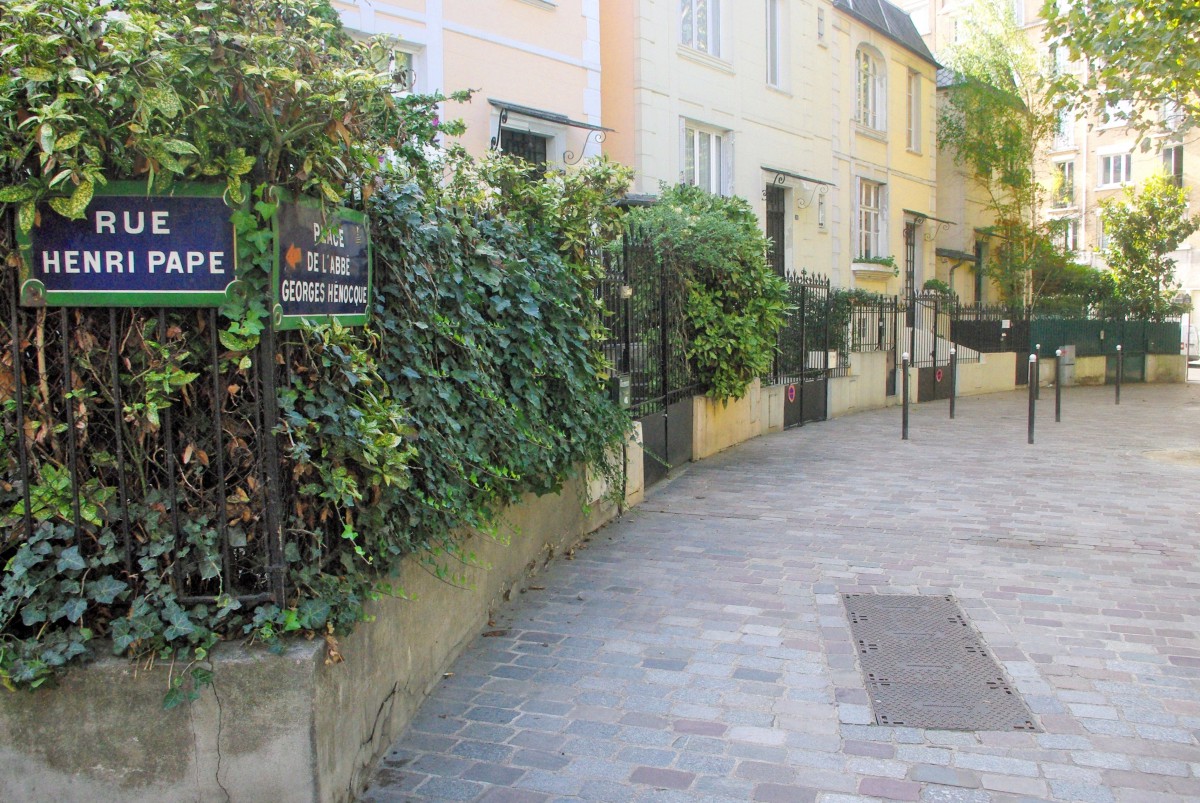 Don't miss the secretive and tranquil quartier des Peupliers (Poplars district), tucked away from the hustle and bustle of city life.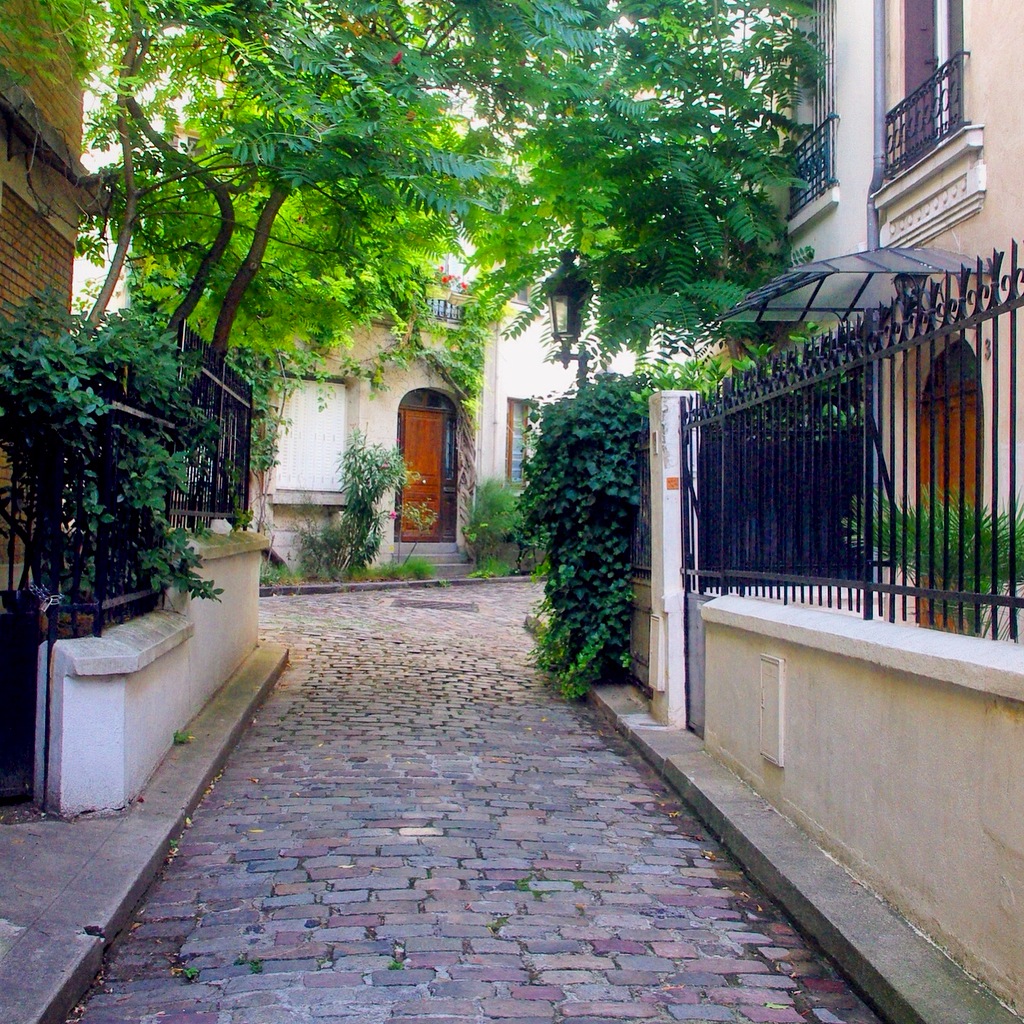 To the west lies the beautiful Parc Montsouris.
Other cute looking streets are found across the park in the 14th arrondissement: rue du Parc Montsouris and square de Montsouris.
---
Check out google map for the exact location of the Cité florale. Closest Tram station: Stade Charléty Porte de Gentilly (tram T3a).
Make sure you don't end up at the Cité des Fleurs which is another quiet and offbeat place to visit in the 17th arrondissement!
Do you know of other offbeat places in the Left Bank of Paris? Share them with us by commenting below!