Coming from a long Catholic tradition, Nativity scenes are still present in many households, churches and public places in France today, in both miniature and life-size displays. The static indoors or outdoors Nativity scenes which appear across France from Advent take their inspiration from the story of the birth of Jesus as told in the Gospels of Matthew and Luke. Many Catholic churches in Paris set up a Nativity Scene at Christmas, which can be traditional, baroque or modern. Some like that of Notre-Dame cathedral attract thousands of visitors during the festive season.
---
Christmas Nativity Scenes in France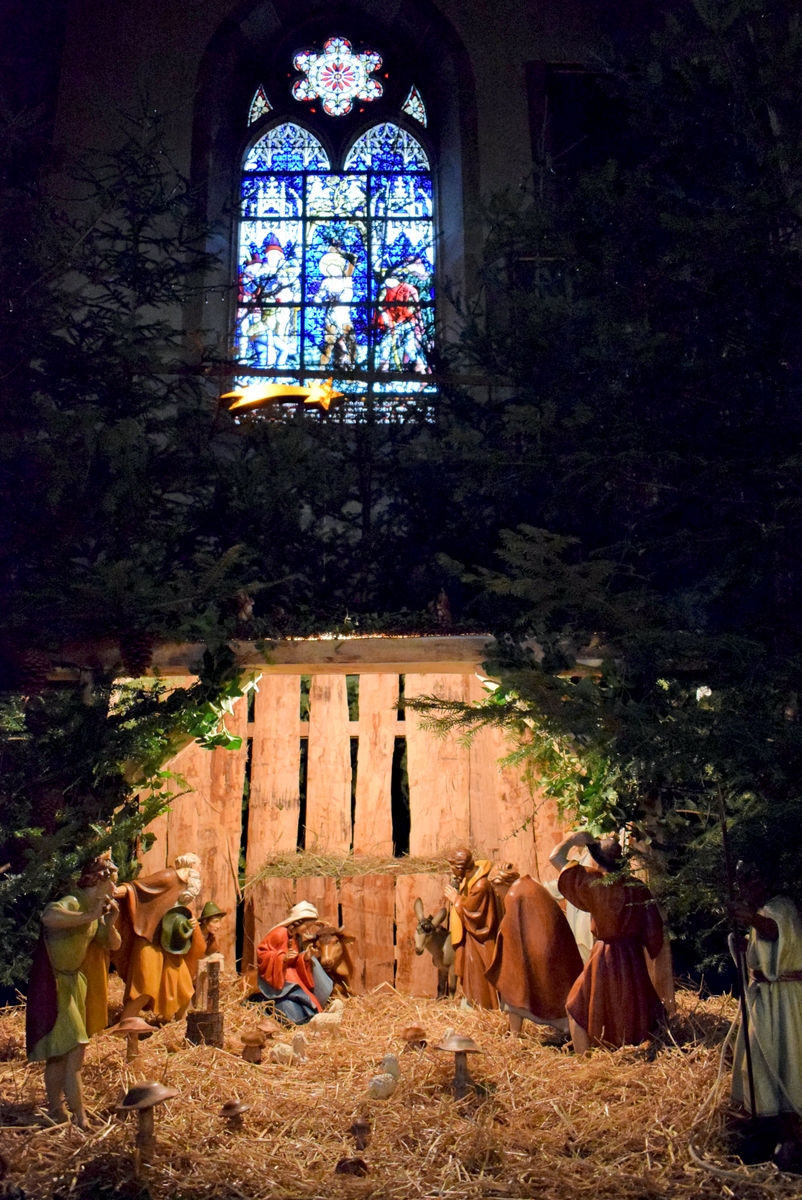 Nativity scenes have been a regular fixture in many churches in France. They represent the birth of Jesus in a stable (or a cave) in the little town of Bethlehem in Judea. The figures of the crib range from small to life-size and are placed in a poetic setting inspired by local life.
The major figures of a French nativity scene are Mary and Joseph who surround the infant Jesus resting in a manger. Other figures include angels, shepherds, an ox and a grey donkey, sheep, and various animals. At Epiphany the Magi (Rois mages) appear in the scene. The Star of Bethlehem occupies a central position just above the crib.
---
The Santons
The figurines of a Nativity scene are called 'Santons', which means 'little saints' in Provençal dialect. This small hand-painted, terracotta figurine represent various characters from the life of a Provençal village. In fact, the Provençal crib combines biblical characters (Mary, Joseph, the donkey and the ox, the three Wise Men) with typical Provençal village characters (the town crier, the poacher, the old man and woman: Grasset and Grasseto, the washerwoman, etc…).
Santons can be bought in workshops everywhere in Provence but the most famous and specialised sellers are found at the Santons Fair in Marseille and Aix-en-Provence.
Initially set up on the first Sunday of Advent, static Nativity scenes usually remain on display in French churches until February. Every year, the churches of Paris welcome new Nativity scenes.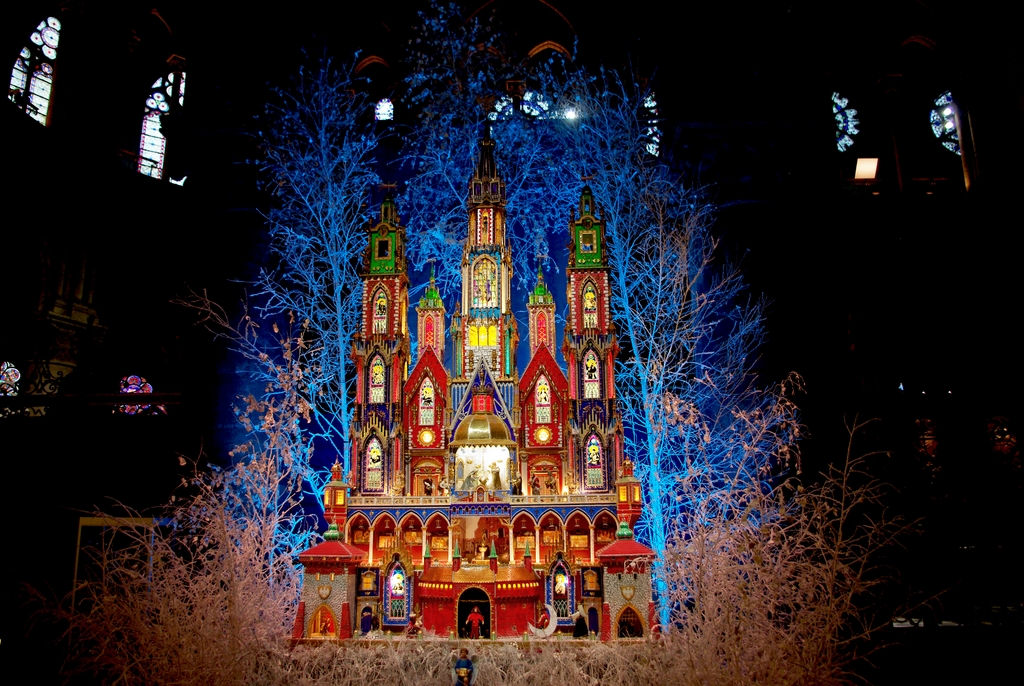 ---
More photos of Nativity Scenes in France
---