The crib inside the Sacré-Cœur Basilica in Montmartre (18th arrondissement) is one of the most visited in Paris. Embracing local traditions is an integral part of experiencing any destination. Visiting the Nativity Scene at Sacré-Cœur allows you to partake in French Christmas customs. You can also attend Mass and explore the festive markets that often dot the neighbourhood.
Why you should visit Sacré-Cœur at Christmas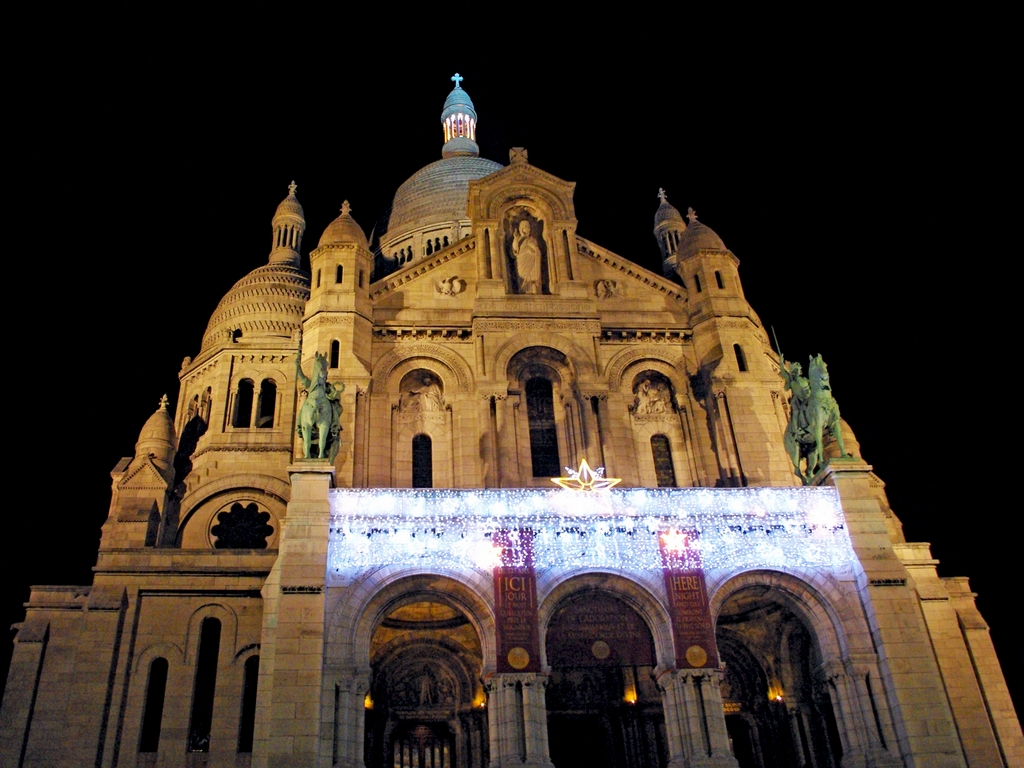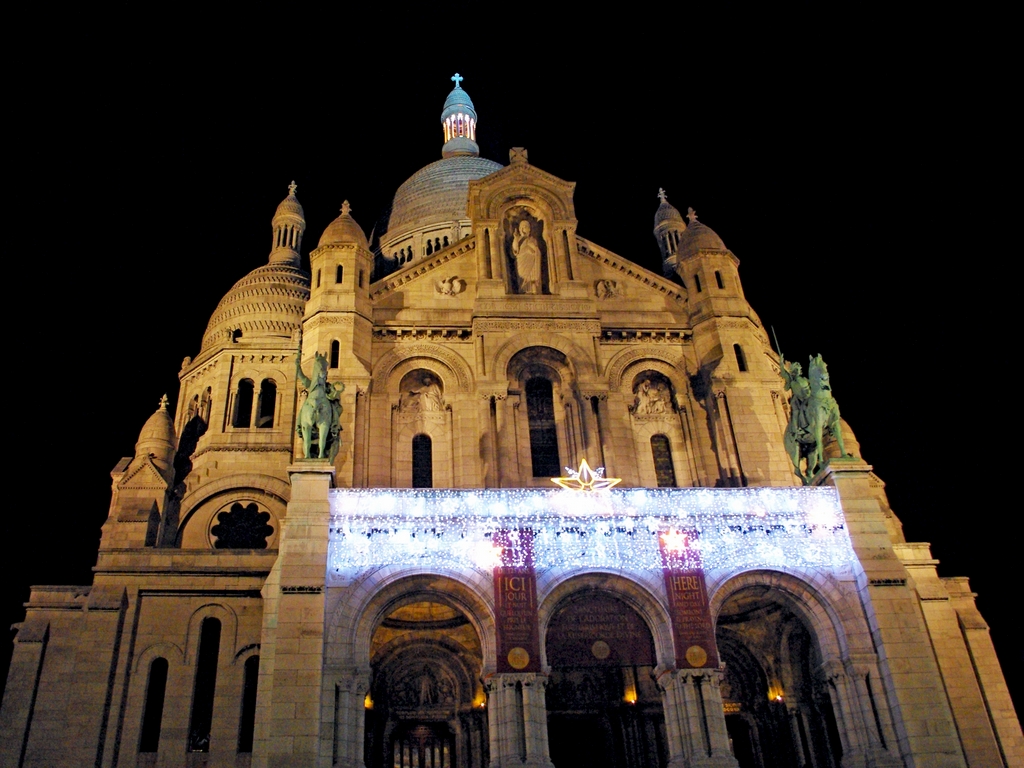 Visiting Montmartre in December is a great way to experience the fervour of Christmas. The Romanesque-Byzantine style of the Sacré-Cœur is made of white stone covered with robust scale paving. Inspired by Hagia Sophia in Constantinople and St Mark's Basilica in Venice, Italy, the whipped-cream look of the edifice is enhanced at night with a beautiful lighting effect.
When visiting the church, observe the ceiling of the apse. It is ornate with France's largest mosaics, measuring about 480m2. Designed by Luc-Olivier Merson in 1922, it represents Christ in Majesty with a Latin inscription: to the sacred heart of Jesus from a fervent, penitent and thankful France.
Christmas is a time of reflection and celebration of faith for many. The Sacré-Cœur, with its serene and spiritual ambience, provides a tranquil space for visitors to find solace amidst the bustling city. The basilica's interior, adorned with beautiful mosaics and intricate details, adds to the sense of awe and reverence.
The Nativity Scene at Sacré-Cœur
This year we visited several churches and took many shots of some of Paris' most beautiful Nativity Scenes.
Unfortunately, we did not make it to see the crib inside the Sacré-Cœur Basilica on time. We thank the Communication Service of the Basilica for sending us these photos of the 2015 Nativity Scene.
Beautifully crafted in wood, it recalls with simplicity the humble birth of Jesus Christ in a crib.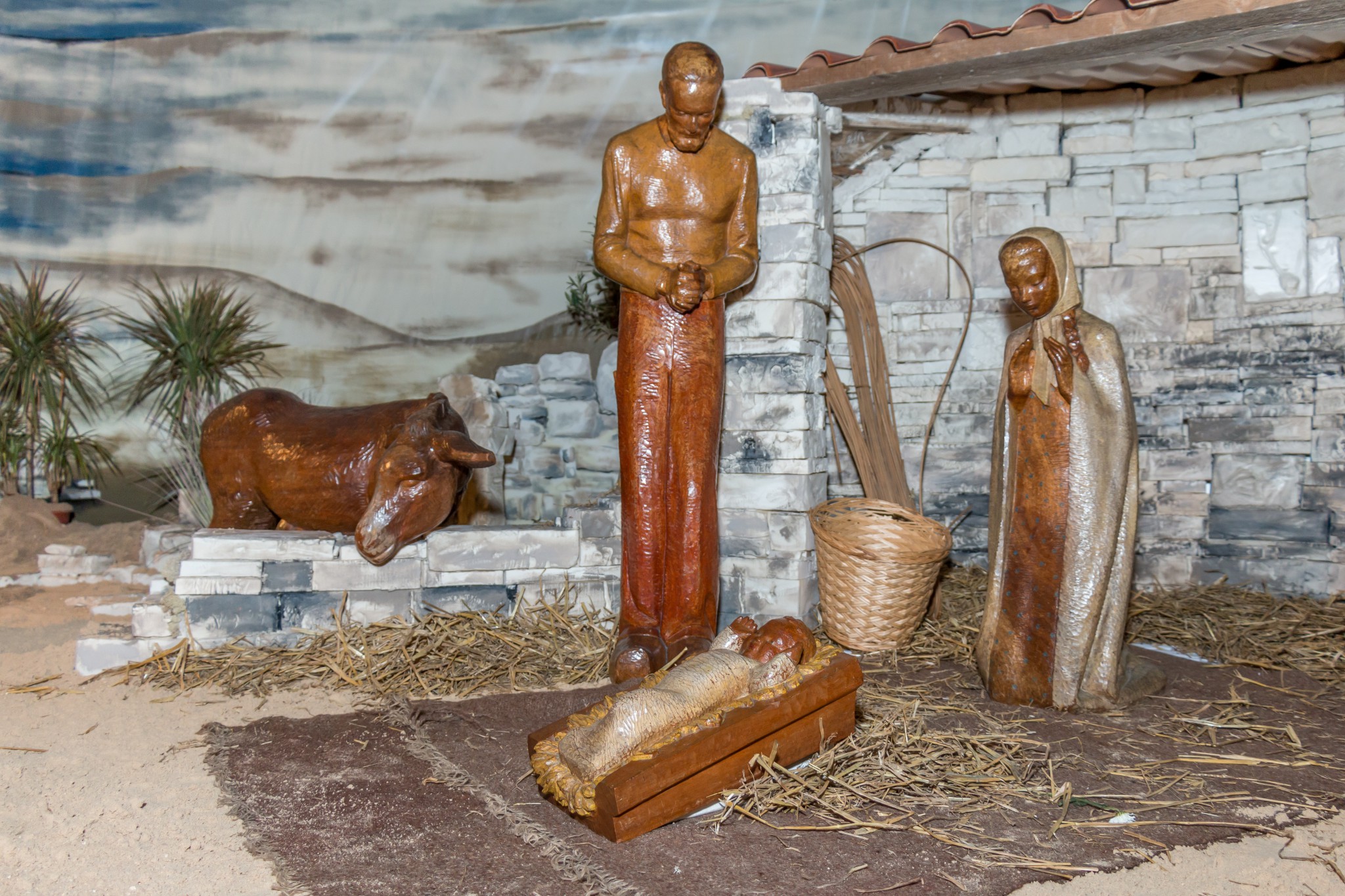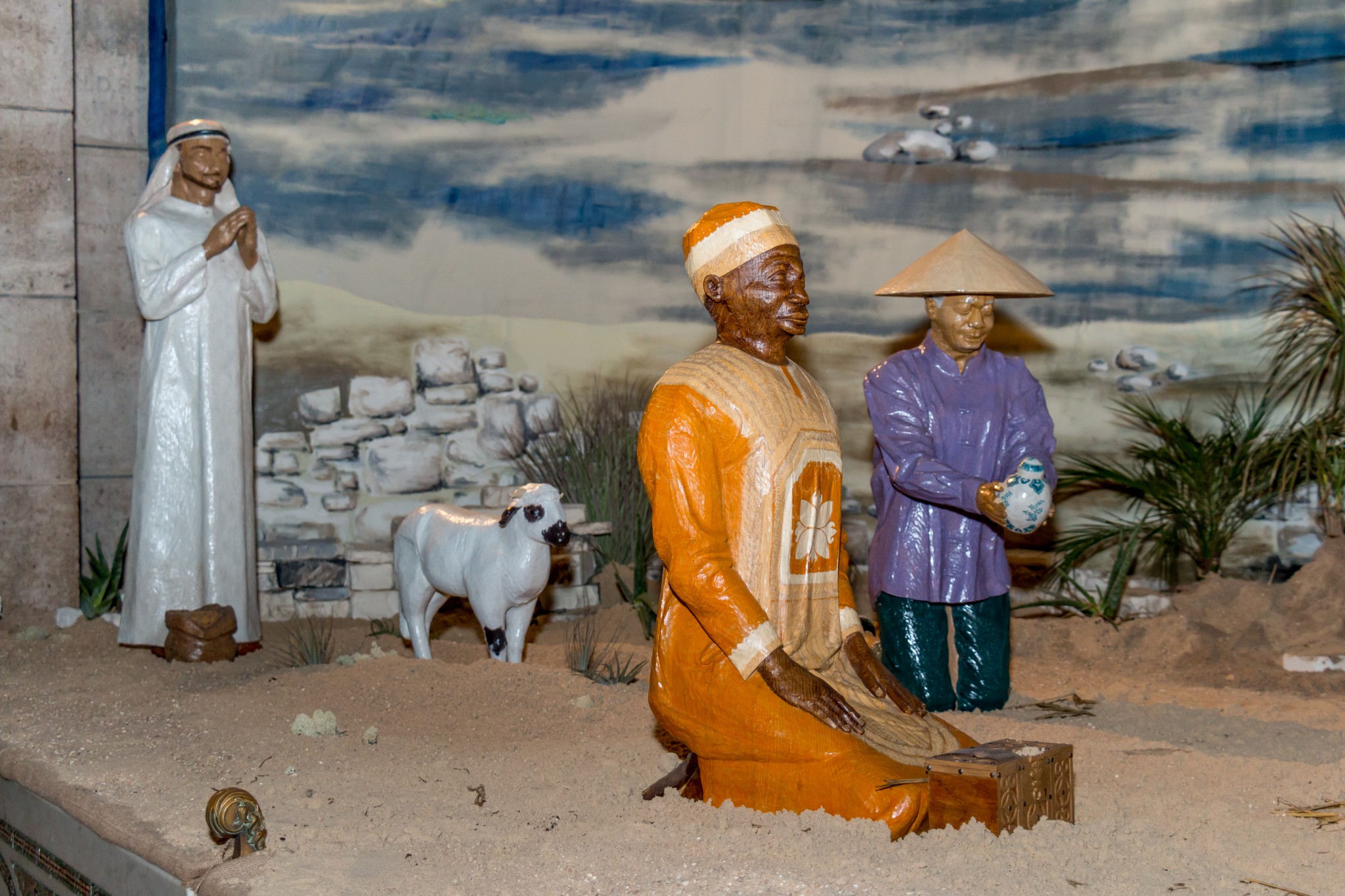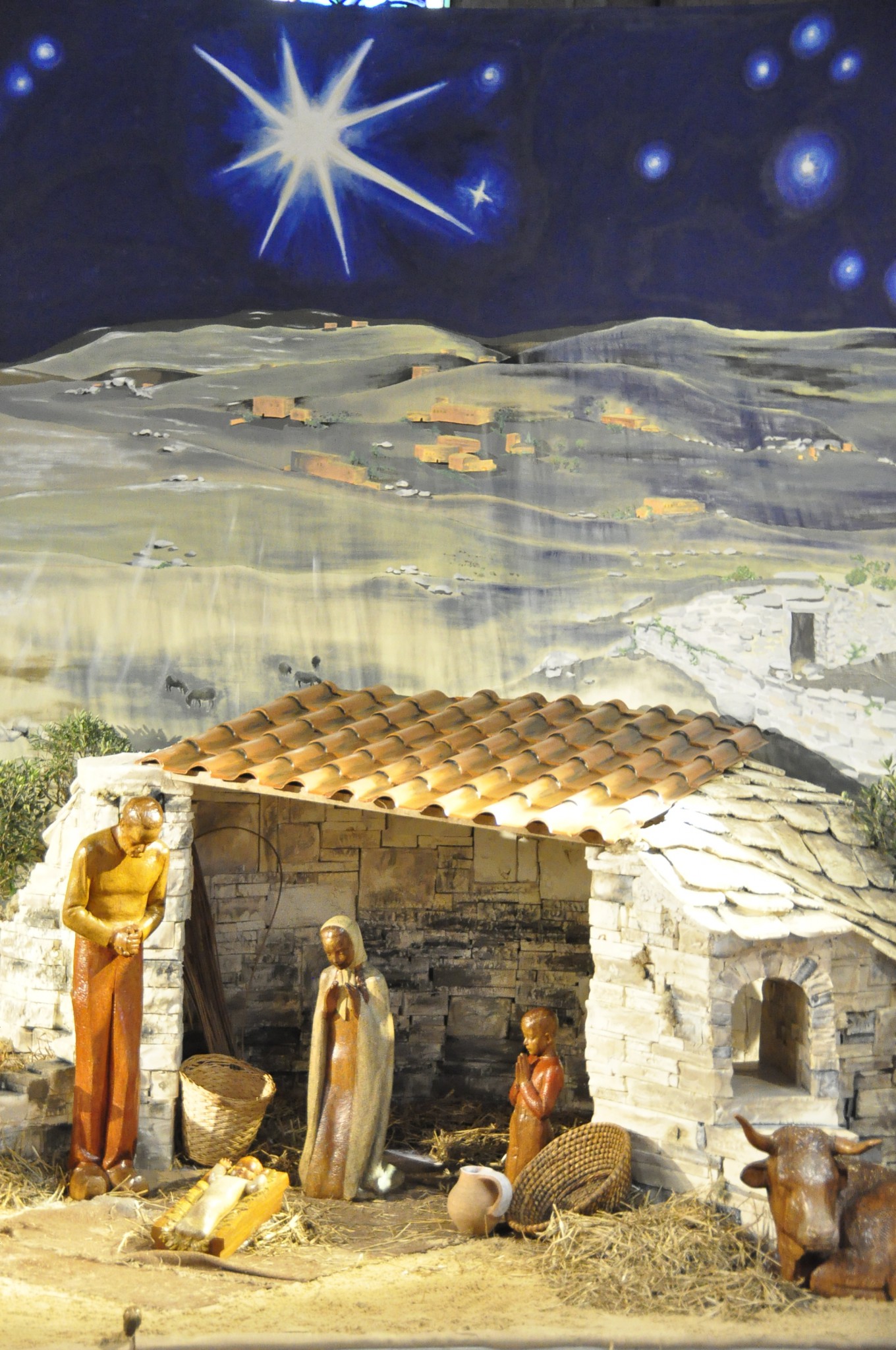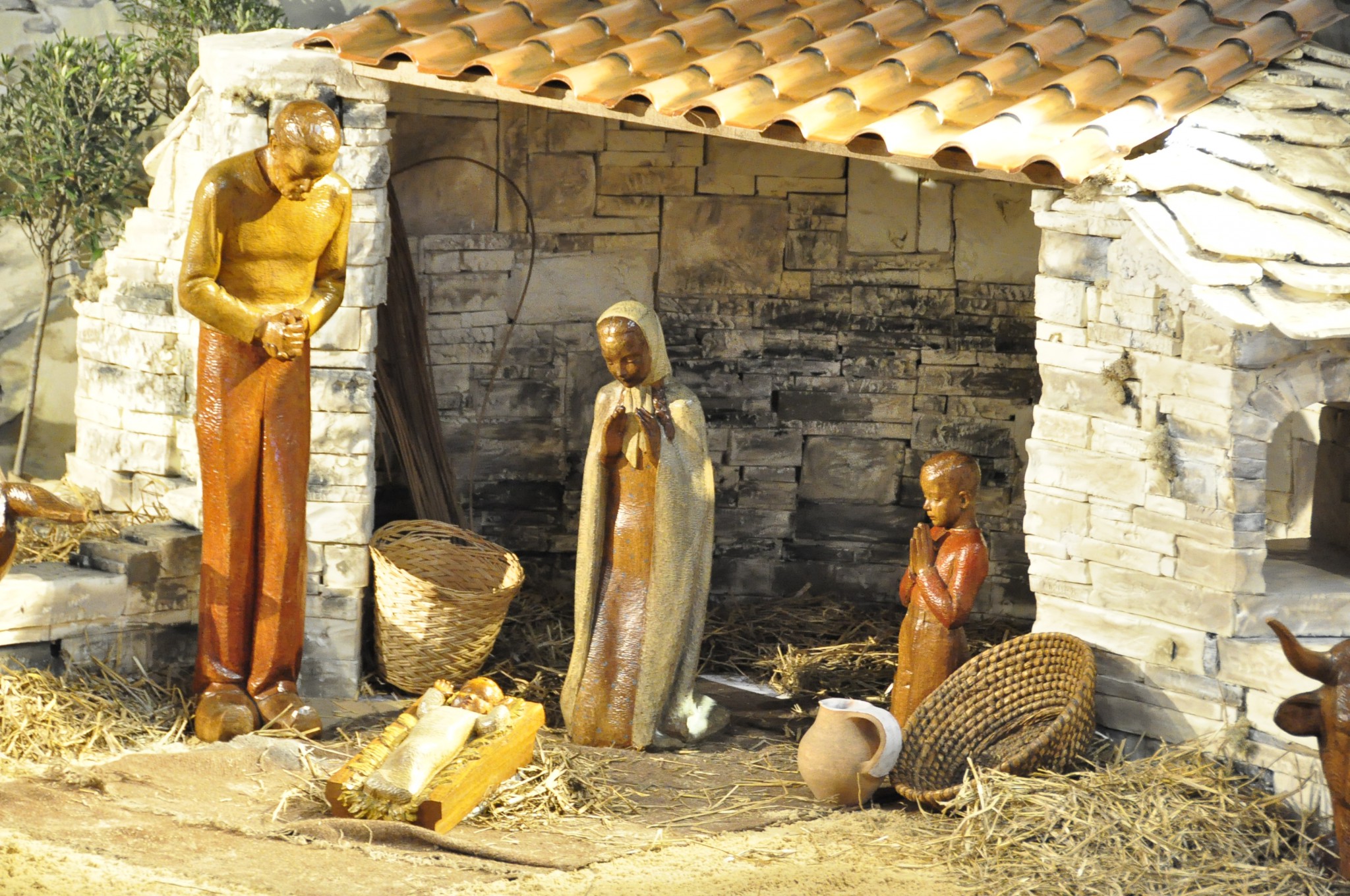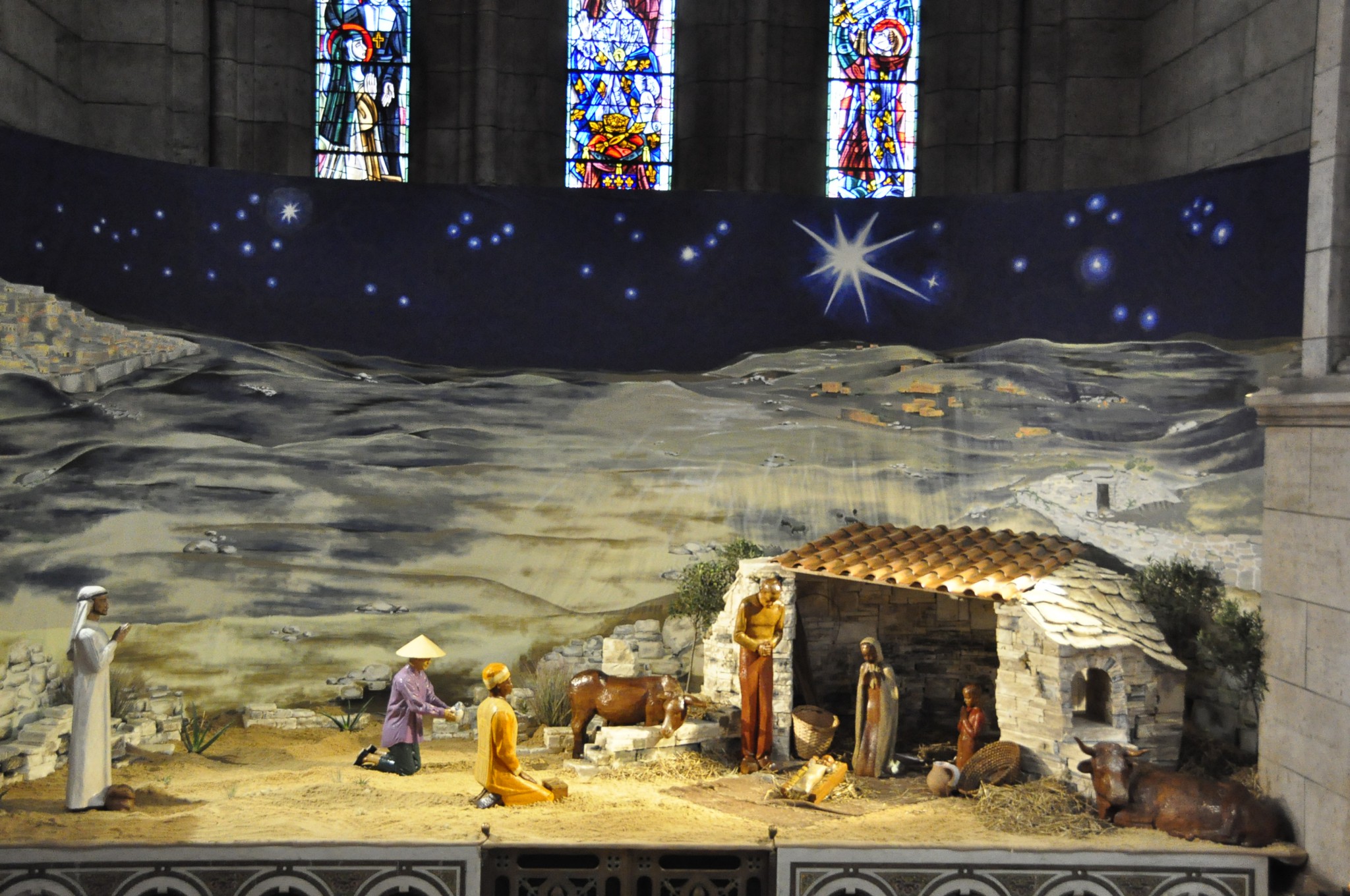 Check out the 2015 Nativity Scene of Sacré-Cœur on that video: