Finally! After working on it for several months, the Christmas in France eBook is finally ready! This book is for those wanting to discover the Christmas traditions that make France – and particularly Alsace and Lorraine – such a unique holiday destination.
---
A New Christmas in France Ebook
Illuminations, decorations, Christmas trees and delicious sweets: everything is there to make it a festive read.
This book is the result of extensive research, accumulated over several years where I visited the featured places and spent hours online delving into the traditions and history.
There are photos shot during freezing nights in December and the warm atmosphere of an authentic Christmas market.
The Christmas in France ebook is available to download here and contains:
It is organised into 7 themes of Christmas:
The Seasons of Christmas
Christmas Traditions
The Characters of Christmas
The Christmas Tree
Christmas Markets
Christmas Treats
and Christmas Destinations in Alsace-Lorraine
I hope it will transport you somewhere special – to a magical land far from all the bad news in the media!
---
What people say about the Christmas in France Ebook
I have asked a few readers to give me their genuine feedback on the eBook and here's what Mark from Rochester, NY, USA wrote:
Christmas in France is a special book.
It covers a part of France that is often not on the minds of those thinking about France, or in the plans of folks hoping to travel there.
Pierre deeply loves this part of France, and you can feel his excitement and desire to share with the reader in every paragraph.
Too, his photographs are wonderfully different from most travel images.
What he captures is not the beauty of his own photographic work, but the look and feel of the places he's photographing.
There is a sense that you are really there, looking at and enjoying what he saw and loved.
It's as immersive an experience as I've ever enjoyed.
And here's the feedback of Carrie from Eastbourne, England:
Thank you for taking me on a Christmas journey through the regions of Alsace.
I loved the photos of the vibrant market stalls, the different nativities and learning what the different regions have to offer for Christmas.
A wonderful ebook, that I would highly recommend!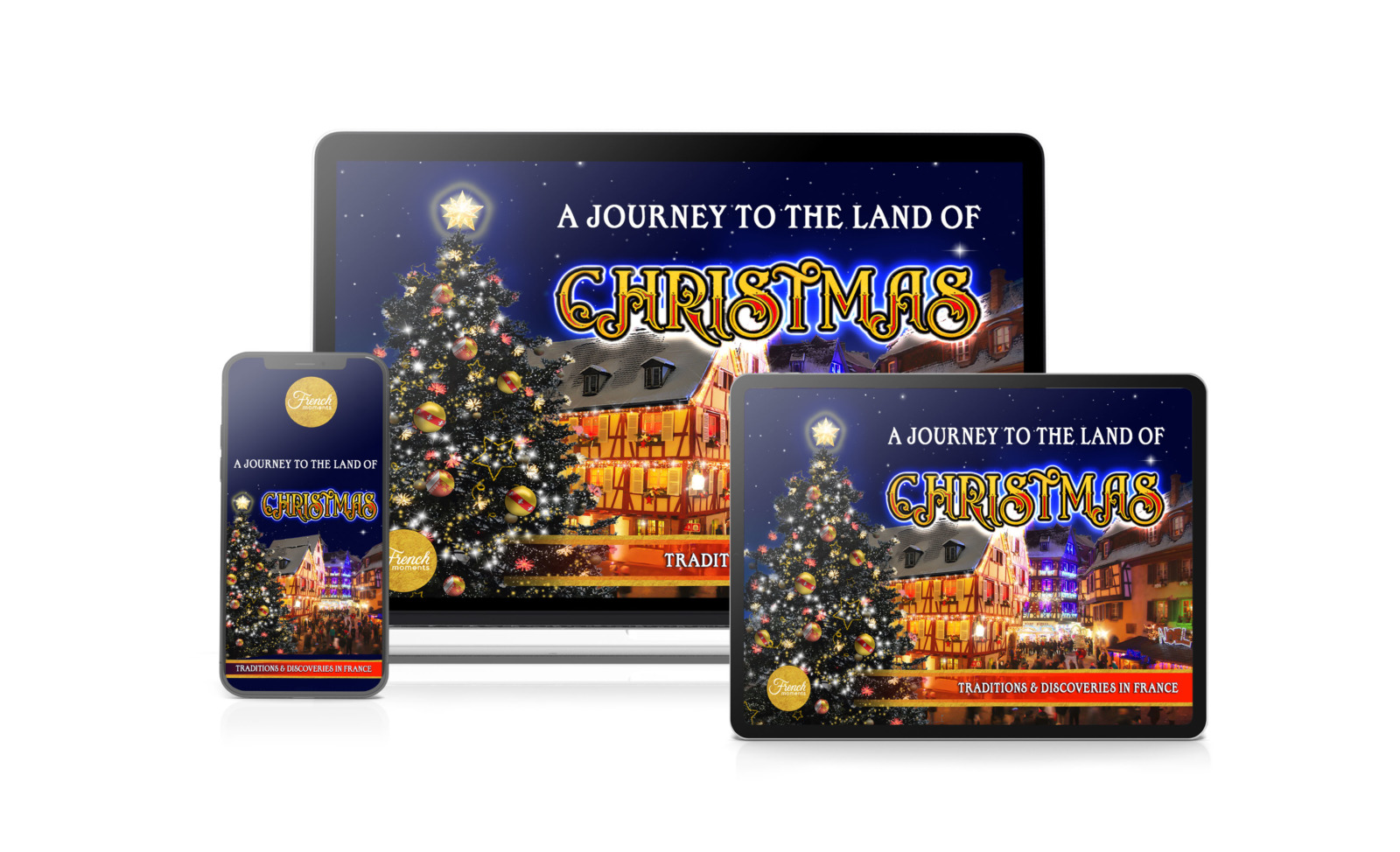 ---
Want to find out more and get your copy?
Get the new eBook "CHRISTMAS IN ALSACE" here and discover amazing fairy-tale destinations in North-East France. 🎄
This page talks more in detail about the content of the Christmas in France ebook (the reason for this eBook, the 7 Christmas themes and their chapters, FAQ etc…).
Oh, and you can also order the French version of the ebook here. 🇫🇷
JOYEUX NOËL!
---