The Christmas gastronomy of Alsace is much appreciated during the Holiday season. From Foie Gras to Kugelhopf, gingerbread and little Christmas cookies, the Alsatian gastronomic traditions will enchant young and old alike on their visit to one of the many Christmas markets taking place throughout the region.
---
Christmas dishes in Alsace

Foie Gras
The reputed foie gras from Alsace pairs well with a great variety of local wines such as Rieslings, Gewürztraminers and Récoltes Tardives (Late Harvest wine). It can also be served with local gingerbread, toasted or pan-fried.
Goose
The goose has a place of honour on the Christmas tables in Alsace and is served roasted or stuffed with apples and chestnuts.
---
Christmas Drinks in Alsace
Mulled Wine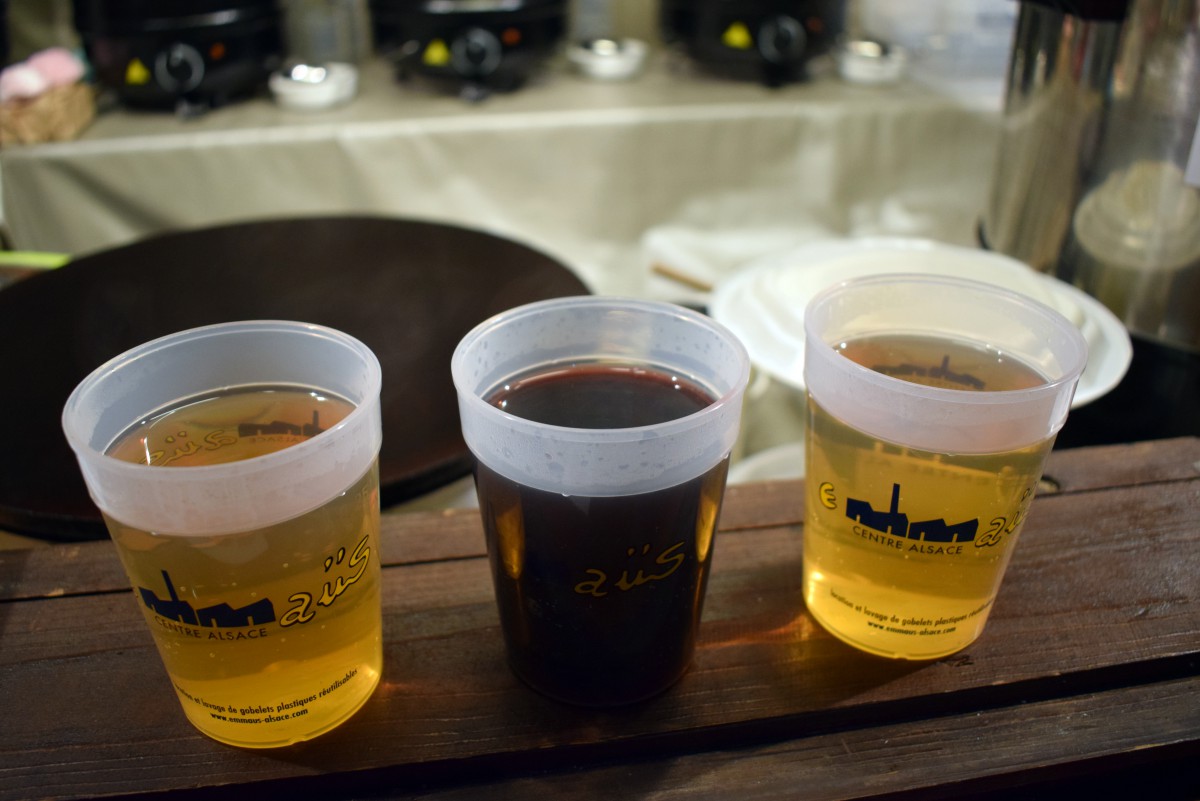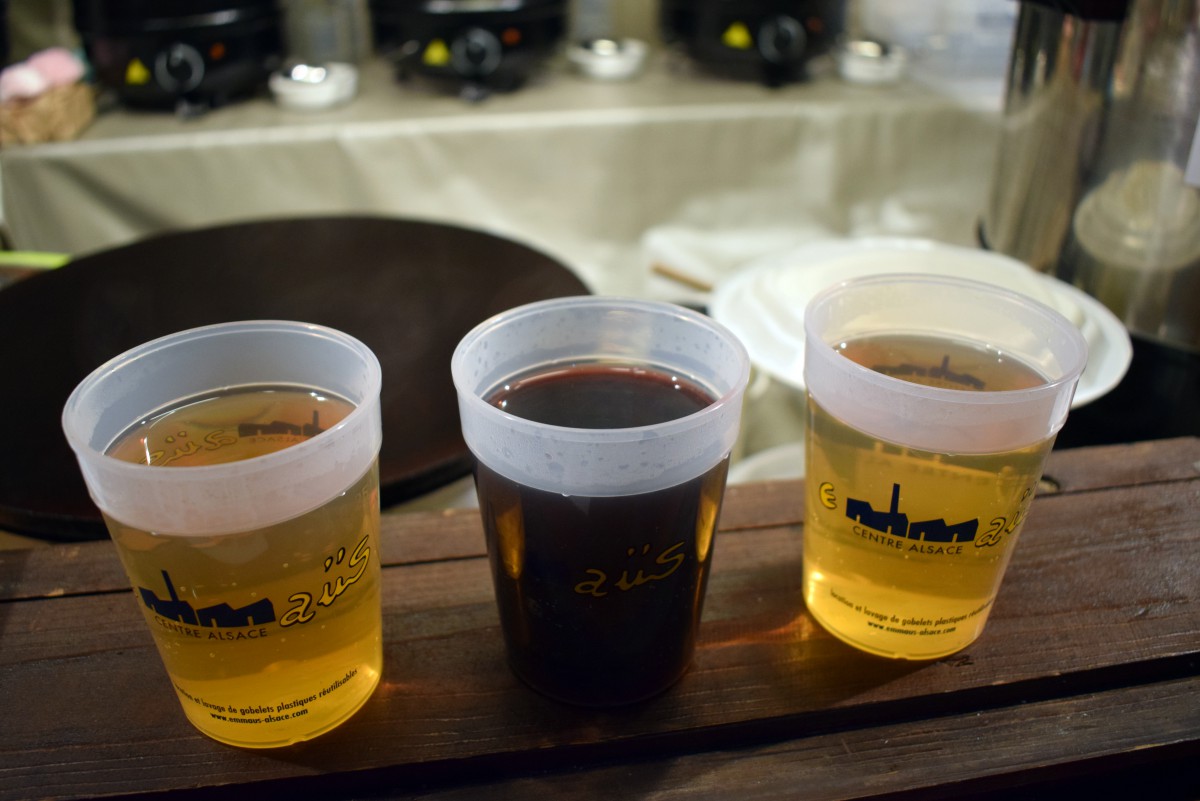 Mulled wine (vin chaud) is a spicy wine which is traditionally found in Christmas markets. Made with star anise, cinnamon sticks, vanilla pods and orange peel infused in red wine, the warm drink is greatly appreciated by visitors braving the cold, the rain and the snow.
Christmas Beer
The Christmas Beer (bière de Noël) was prepared by Alsatian monks in the Middle-Ages for the Holiday season. This strong, malt-rich beer is still produced in the local breweries. Round, often spicy and amber in colour, it is ideally served at 10-12º.
Alsace Wines: Crémant, Récoltes Tardives and Sélection des Grains Nobles
Crémant d'Alsace is an AOC labelled wine developed in the traditional method in Champagne, mainly Pinot Blanc, but also Pinot Noir, Riesling or Chardonnay. This quality sparkling wine, crisp and delicate, has become very popular in France where it is the leader of Crémants in France, and a third of its produce is exported, notably to Australia.
In addition to the AOC, the notes "Late Harvest" (Récoltes Tardives) and "Selection of Noble Grains" (Sélection des Grains Nobles) designate rare wines, which are most often the most mellow or syrupy. These wines are produced in a second harvest very late in autumn, especially if it has been a very sunny season. The concentration and development is affected by noble rot.
Find out more about Alsace Wines.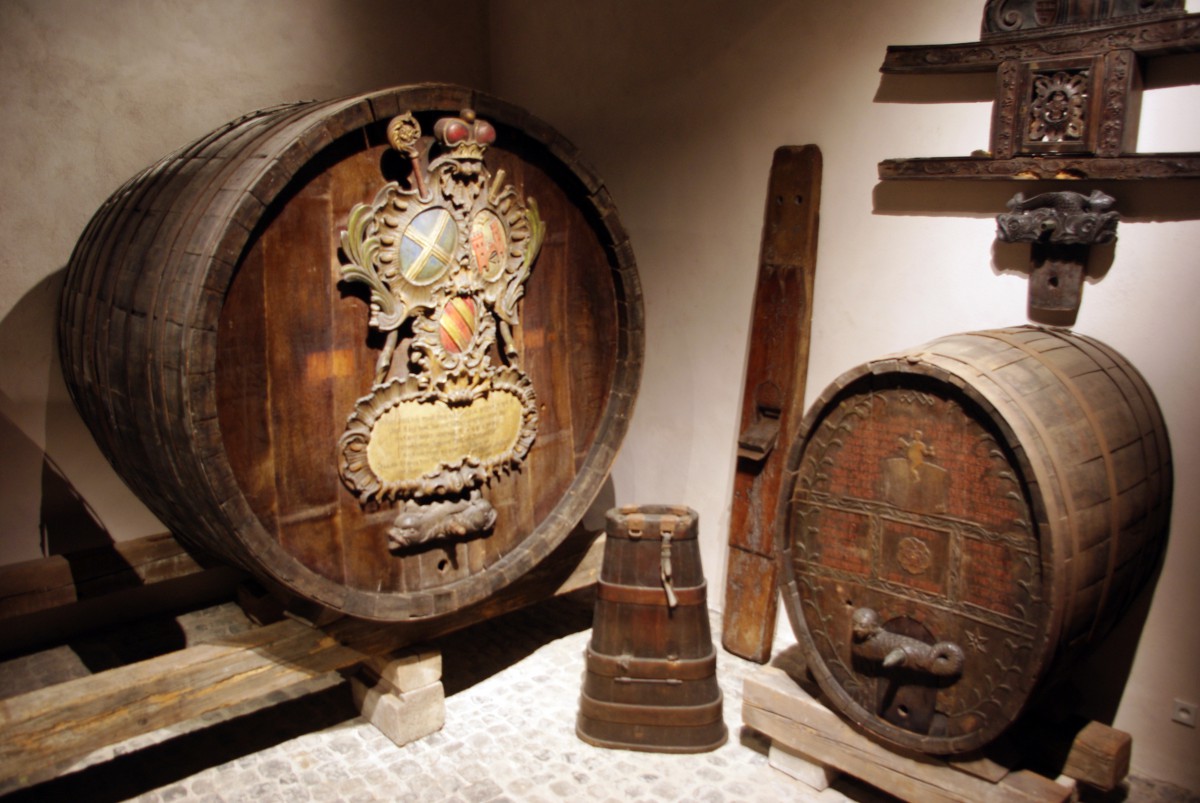 ---
Christmas Desserts in Alsace
Christolle
The Christolle is a Christmas brioche made with candied fruits and cinnamon, filled with almond cream and dusted with icing sugar. It has the shape of an infant wrapped in swaddling clothes as was baby Jesus.
Mannele
The Mannele, Mannala, or Mannela is a little butter brioche in the shape of a man. It is traditionally eaten on the 6th December (Saint Nicolas' Day).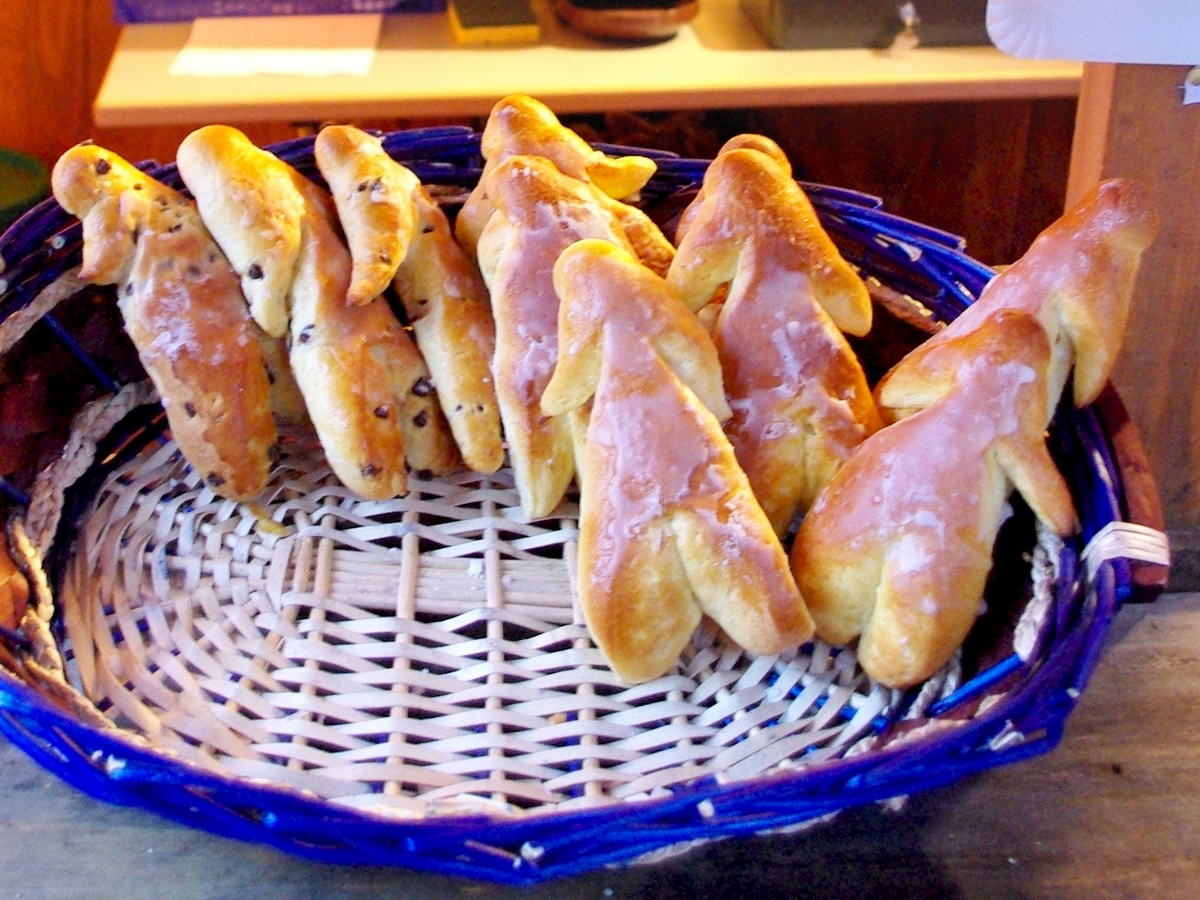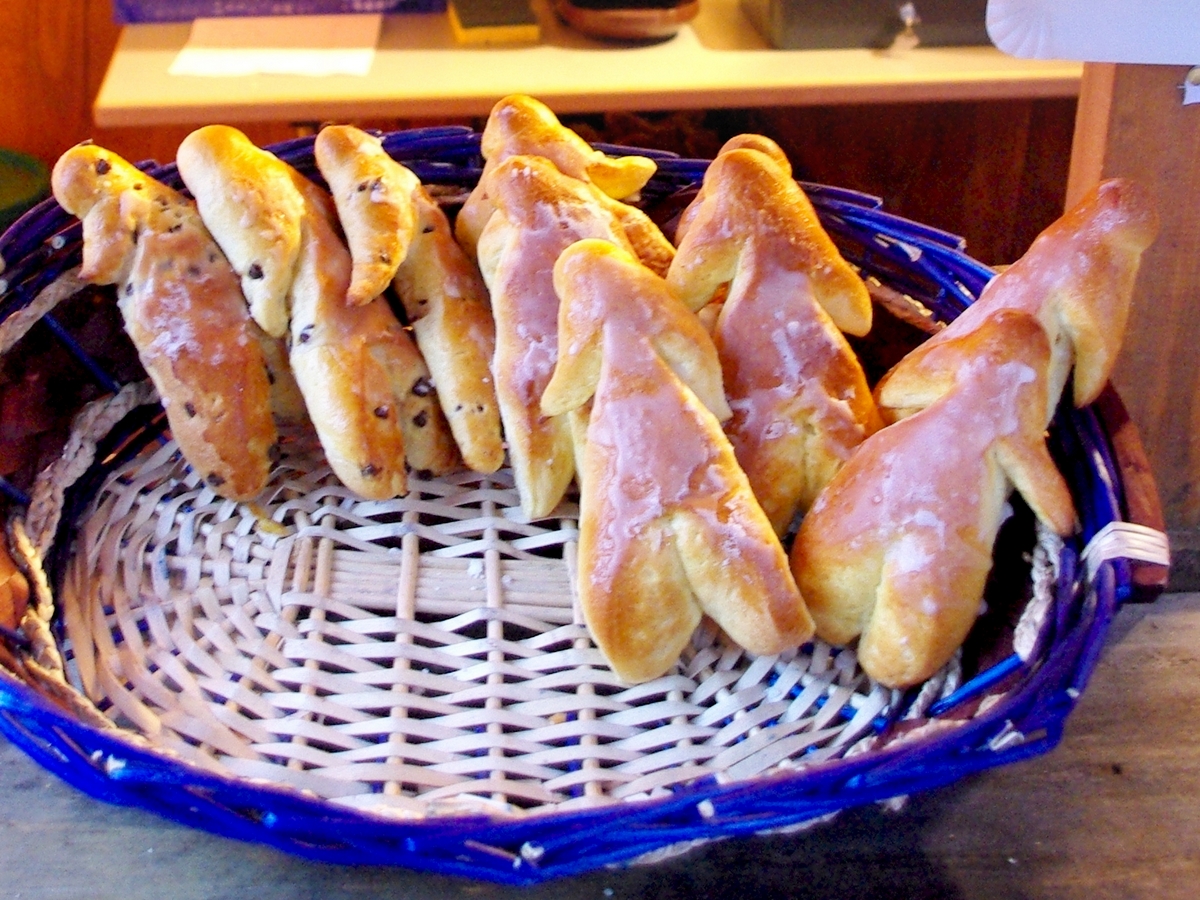 Gingerbread
A large variety of gingerbread (pain d'épices) are sold in the region's Christmas market: tongues glazed with icing sugar or coated with chocolate, decorated gingerbread with Alsatian motifs (heart, Saint-Nicolas, white stork, etc), tender gingerbread with honey…
Kugelhopf
Kugelhopf, Kougelhof, Kouglof… there are many names to describe what is certainly Alsace's most famous cake, which is often prepared for Christmas morning.
Find out more about the Kugelhopf.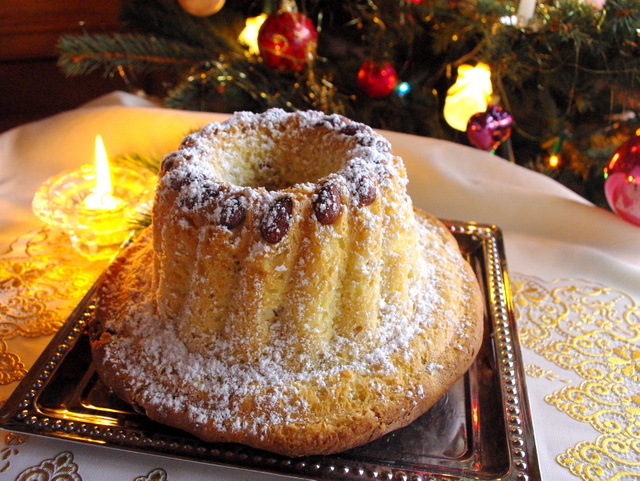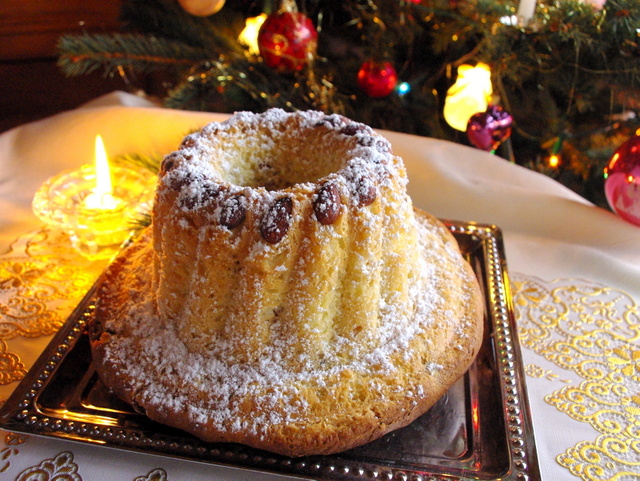 Linzertorte
The Linzer Torte (or Tarte de Linz) is originally an Austrian cake often prepared for Christmas. Its name derived from the town of Linz, in the province of Upper Austria. The cake – or tart – is easily recognisable by a lattice of dough strips covering the filling of jam.
Find out more about the Linzertorte.
The Alsatian Christmas cookies: the Bredalas
This is probably one of the best known Alsatian traditions. The Bredalas (or Bredeles – the spelling changes depending on local Alsatian dialects) are small cakes cooked before Christmas, during the Advent period. Nobody knows their origin until 1570 when the protestant magistracy in Strasbourg cancelled the St Nicolas market, whose profit used to be given to the catholic bishop. Suddenly, many women became unhappy as they could not afford to buy the candied fruit and spices needed to make Bredalas.
They can have a multitude of different shapes and tastes, and are often offered as a gift to friends and family, beautifully packaged. The Bredala takes different name depending on the ingredients used and its shapes: Butterbredele (iced with lemon), Anisbredle (round biscuits perfumed with aniseed), Shwowebredele (with almonds and brushed with egg yolk), Spritzbredele (small shortbreads with lemon zest), Lebkuchen (little spiced cake fingers with satin frosting), Leckerli (diamond shaped, from Basel, Switzerland), and Springerle (aniseed bread).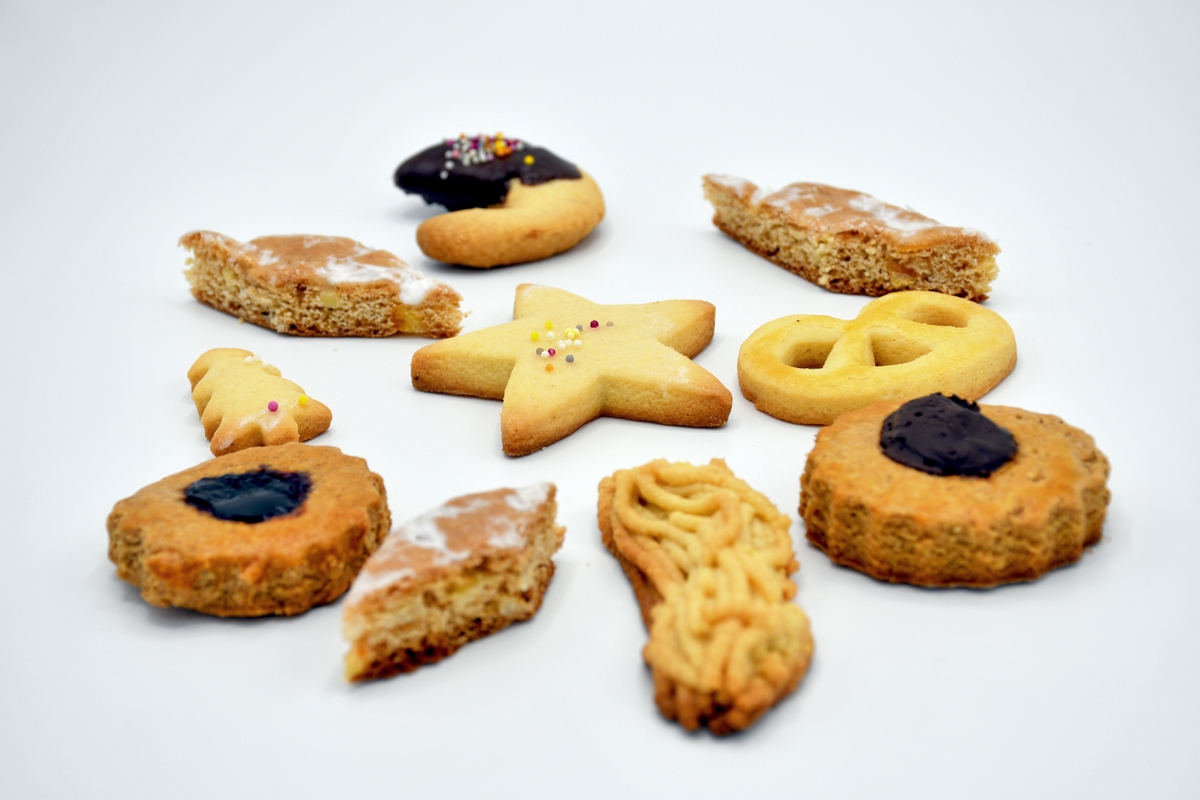 To make Bredalas, the dough was simply cut with a knife in order to obtain several types of shapes: square, rectangular, oval or diamond-shaped. With the appearance of biscuit-cutters later during the 19th century and the increase in the import of spices and citrus fruits to Europe, the bredalas became more accessible for everyone to make.
Traditionally, Bredalas are prepared based on 9 types of spices:
– Aniseed
– Fennel seed
– Cinnamon
– Ginger
– Coriander
– Cardamom
– Cloves
– Nutmeg
– Hot red pepper
Read more about Bredalas and their recipes.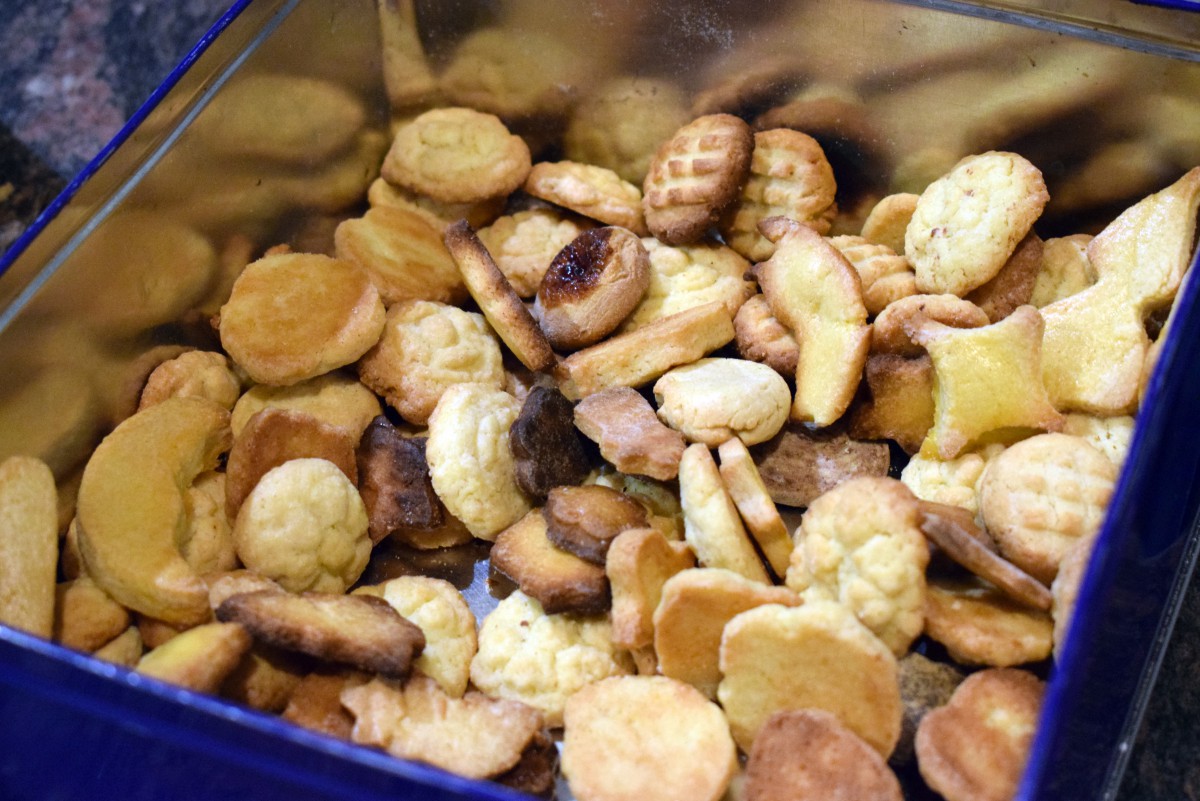 ---
English-French Vocabulary
(f) for féminin, (m) for masculin, (adj) for adjective and (v) for verbs
Advent = Avent (m)
beer = bière (f)
cinnamon = cannelle (f)
Christmas = Noël
Christmas Beer = Bière de Noël (f)
Christmas Eve = veille de Noël (f) / réveillon (m)
Christmas market = marché de Noël (m)
dish = plat (m)
holiday season = période de Noël (f), temps des fêtes (m)
honey = miel (m)
gastronomy = gastronomie (f)
gingerbread = pain d'épices (m)
goose = oie (f)
mulled wine = vin chaud (m)
spice = épice (f)
wine = vin (m)
---