In 2015, the window display of the Galeries Lafayette are based on "a Christmas from another planet" with its lots of robots, Jedi, imperial troops, R2D2 and Stormtroopers echoing the release of a new Star Wars episode. Standing under the beautiful Art Nouveau cupola, the giant Christmas tree consists of a myriad of gold and silver stars and meteorites.
---
The 2015 Window Display at the Galeries Lafayette
Last year, the Galeries Lafayette surprised its visitors with a gang of hilarious and mischievous monsters led by Gustave the monster who turned the 25 metre-tall Christmas tree under the Art Nouveau dome upside down (read article).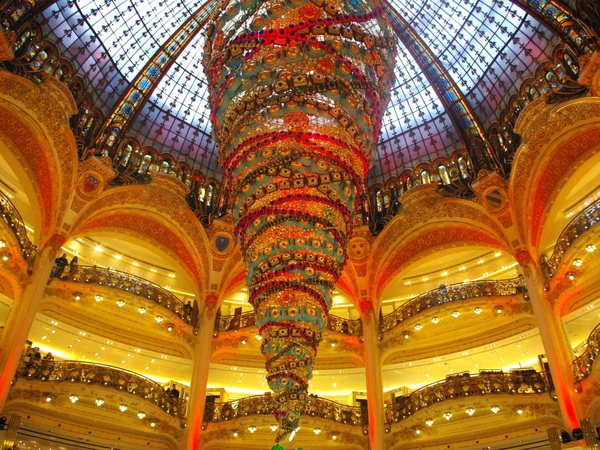 This month France' s premier department store has unveiled its window display for Christmas 2015. Based on "A Christmas from another planet", the cosmic-themed event portrays an unconventional cast of characters with the interplanetary adventures of Leon, a small robot originating from the imaginary planet of Scopi. The cute and friendly robot and his friends set on a journey to find out more about the light of a Christmas ornament they had watched through a telescope.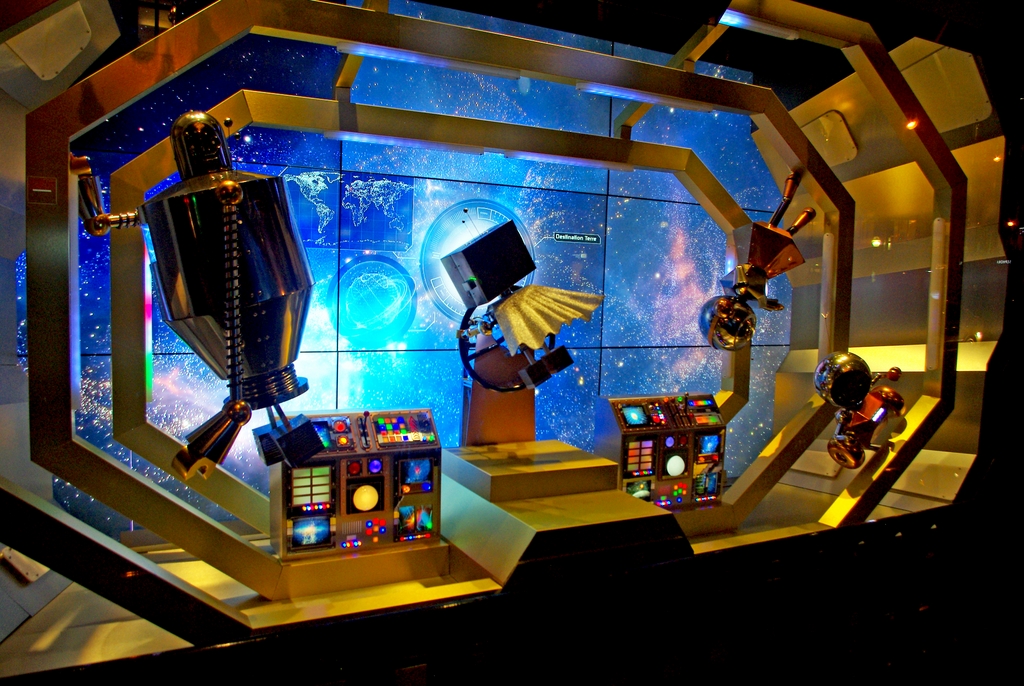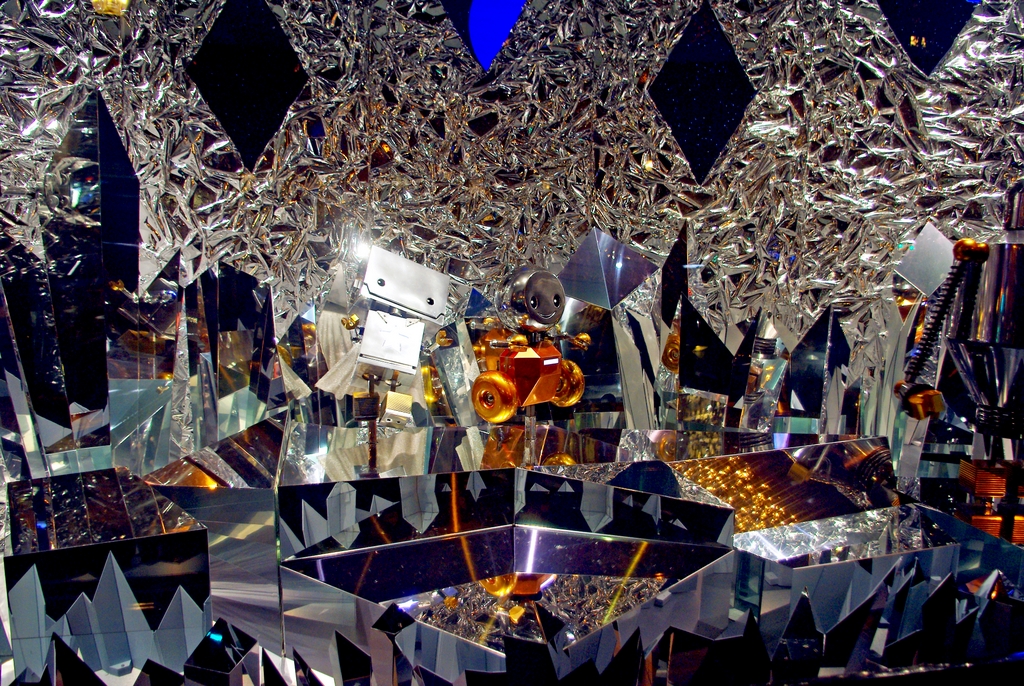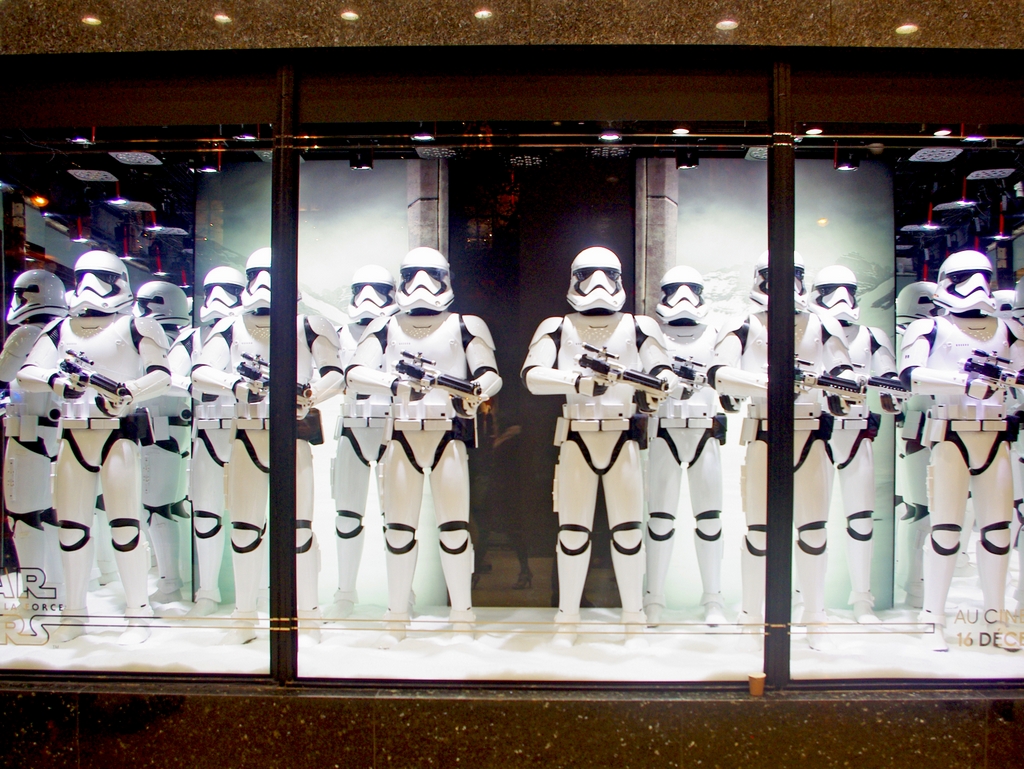 ---
The 2015 Christmas Tree of the Galeries Lafayette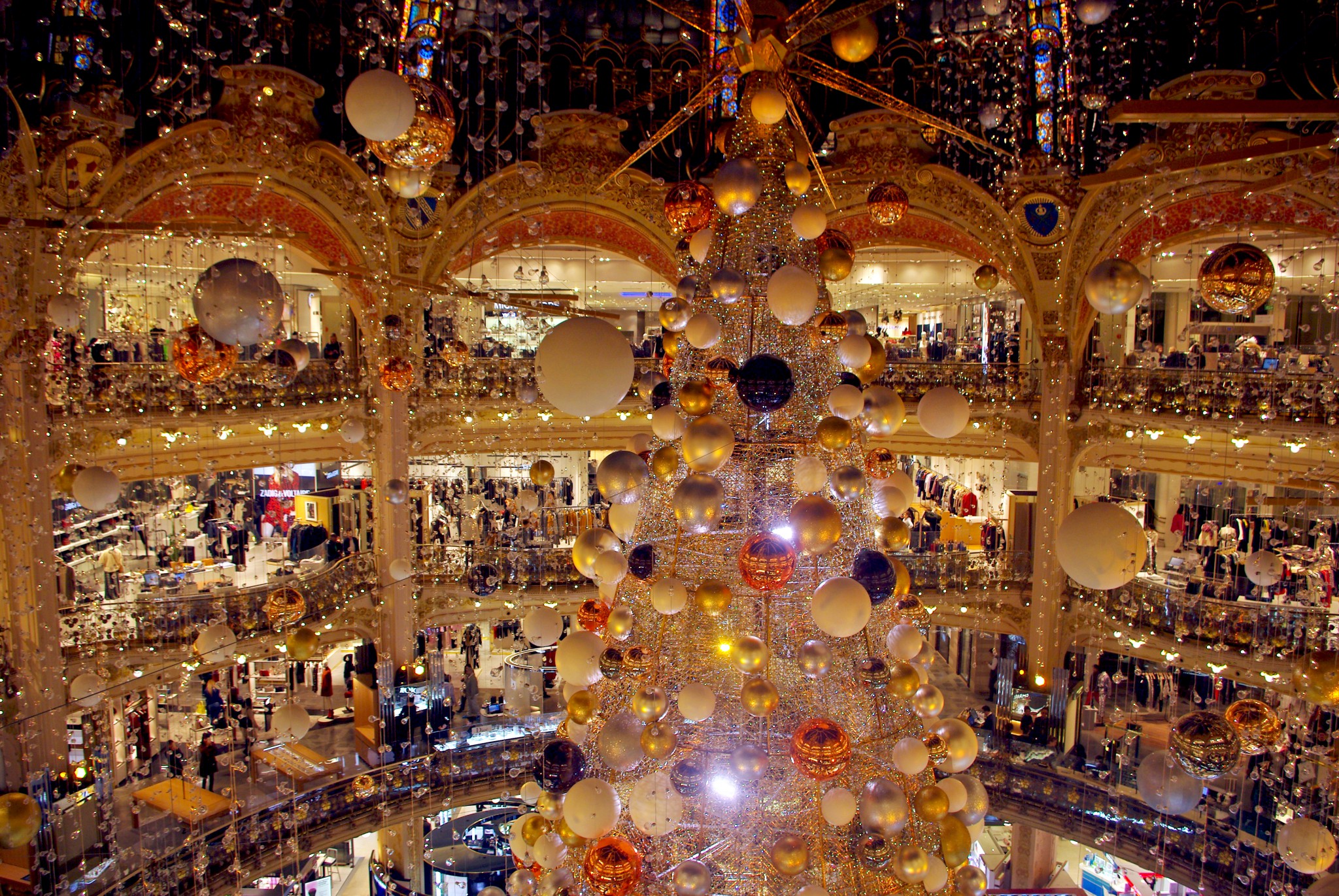 Under the beautiful Art Nouveau dome, the giant Christmas tree is a metallic structure with gold and silver stars and meteorites.
Four times a day at 12pm, 3pm, 4.30pm and 6pm the Christmas tree is the centrepiece of an indoor light show.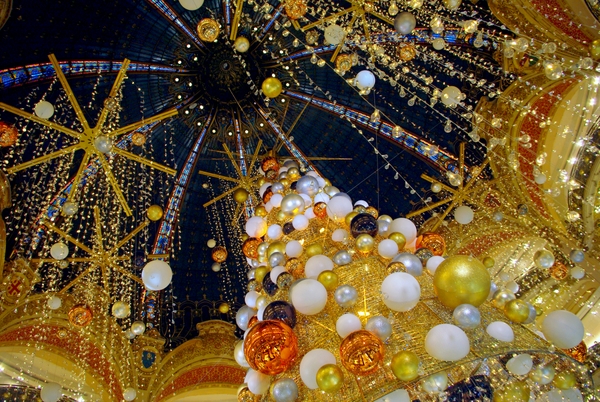 ---