Chocolate Mousse is a French classic and so easy to make .. use the best dark chocolate you can for the best results. If you prefer milk or white chocolate you could also try with these chocolates and vary the type of alcohol used. For white chocolate you could try and orange or apricot licqueur …
---
Ingredients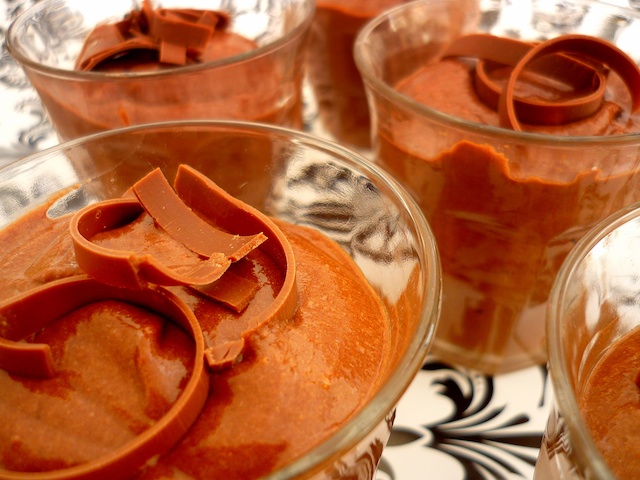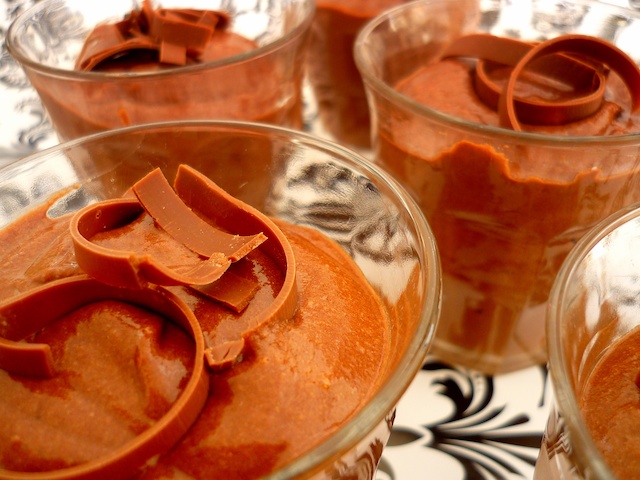 Makes 4 large glasses
225g dark chocolate broken into pieces
15ml brandy
3 egg whites and 2 yolks (use free range, fresh eggs)
150ml pure cream, whipped
optional – extra chocolate to shave to decorate (we used milk chocolate for shavings)
---
Method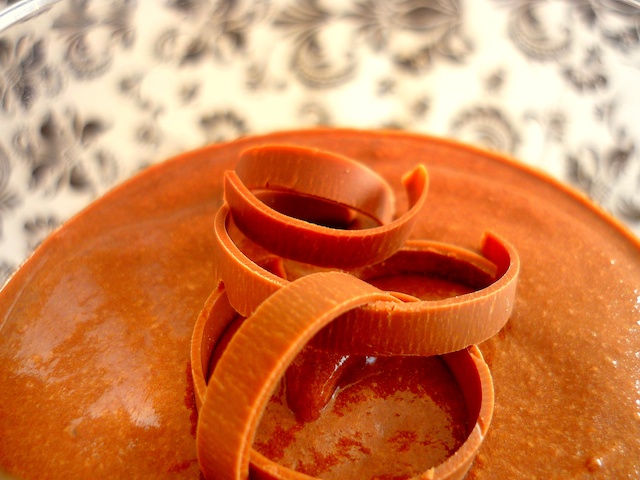 Put the chocolate pieces, water and brandy into a bowl and place over a saucepan of simmering water. Stir until the chocolate is all melted.
Leave the mixture to cool for 5-10 minutes.
Beat the egg whites until they form stiff peaks.
Add the egg yolks gradually to the chocolate mixture, mixing in well.
Fold the whipped cream into the chocolate an egg mixture.
Lastly, fold in the egg whites in 3 parts using a large metal spoon.
Pour the mousse into 4 large wine glasses or cups and refrigerate till set (couple of hours in the fridge).
Before serving decorate with chocolate shavings, raspberries or strawberries or other decoration. Chocolate mousse is often served with a cigarette rolled biscuit on the side or a wafer.
---