Châtenois (département of Bas-Rhin) is situated on the foothills of the Vosges and is surrounded by the vineyards of Alsace. The village is located 3 km from the town centre of Sélestat, on the route to Saint-Dié-des-Vosges and Nancy in Lorraine. Known in German as Kestenholz, the village boosts in some interesting monuments. It is one of the stages on the Alsace Wine Route.
---
Châtenois: a bit of History
The discovery of a divinity statue proved that the site was occupied by the Celts and the Gallo-Romans. Châtenois was first mentioned in 912 in a document involving Charles the Simple.
In the 13th century the village and its castle came into possession of the bishop of Strasbourg. During the Middle-Ages a fortified wall was built around Châtenois which obtained the status of city. In 1410 the bishop of Strasbourg sold the small city and its castle to Guillaume de Diest. From 1462 to 1481, Châtenois was under the control of the city of Sélestat. From 1481 to the French Revolution, the town was kept by the Great Chapter of Strasbourg.
The Thirty Years' War (1618-1648) left Châtenois in ruins. 80% of its population was lost and 70% of houses were destroyed. As for the castle, it was definitely dismantled and never built again.
Châtenois became part of France in the mid-17th century following the Treaty of Westphalia.
---
The Village Centre
The centre of Châtenois does not have the same appeal as the neighbouring villages, partly due to the terrible fire of 1879 that ravaged many of its old half-timbered houses. The Renaissance building of the Town-Hall was edified in 1496. Called Herrenstube and seat of the local justice, it became the Town-Hall of Châtenois at the French Revolution.
---
St. George Church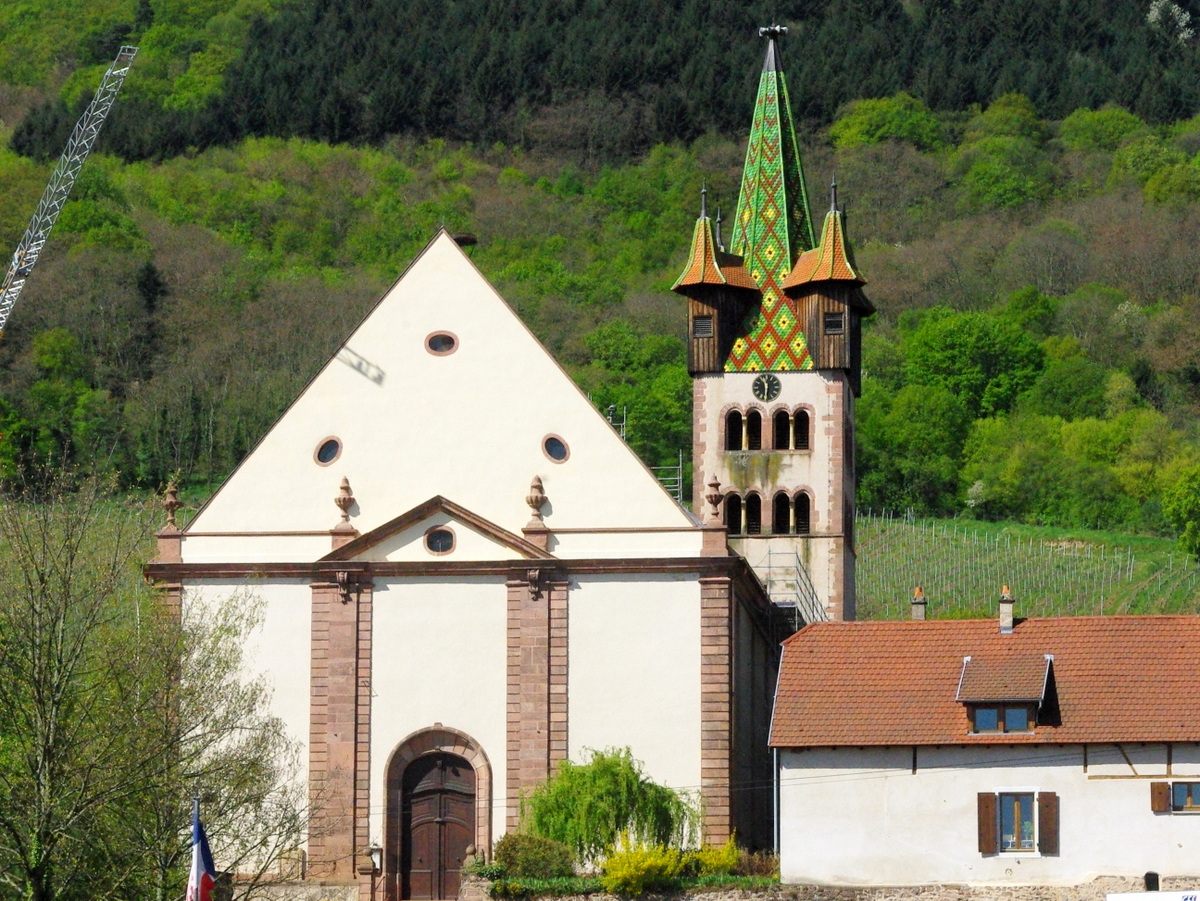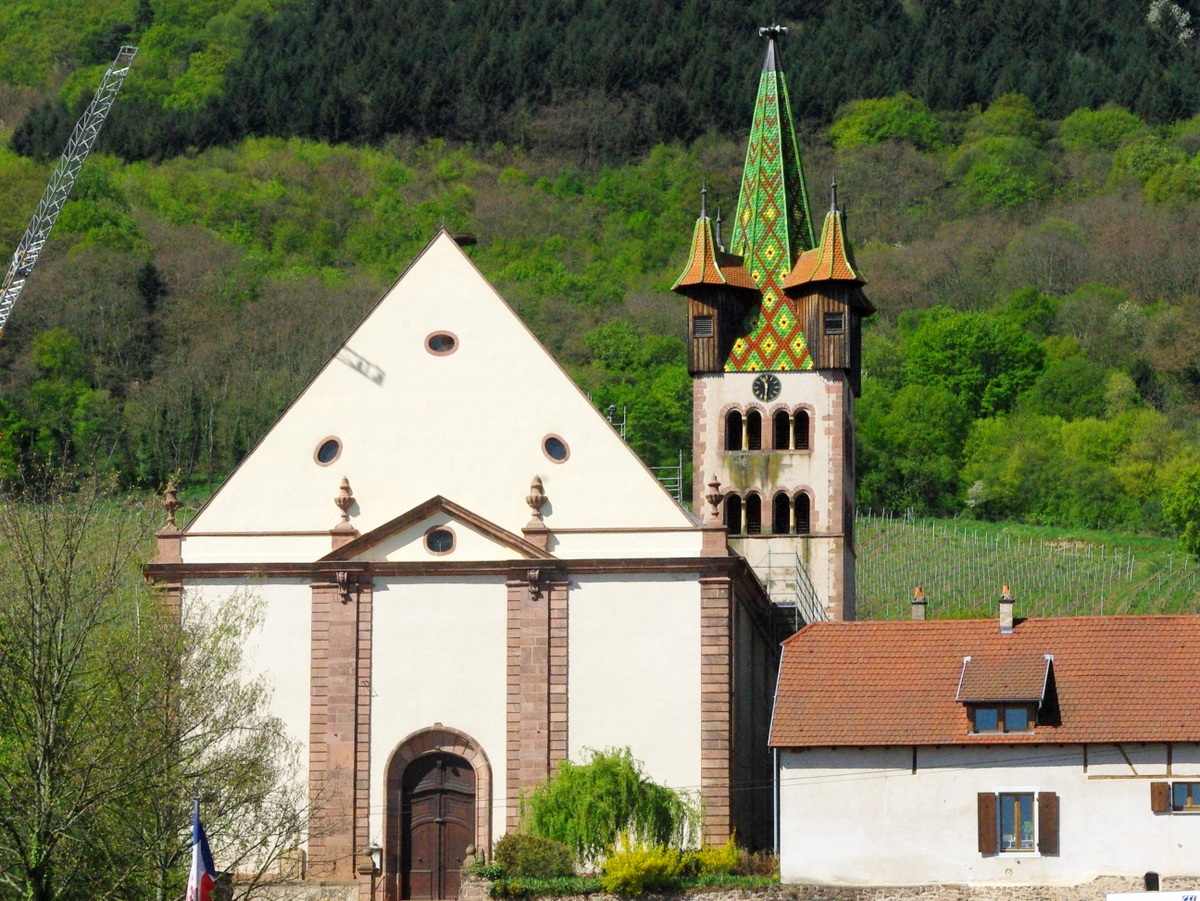 The parish church of Châtenois is devoted to St. George. Built in 1759 in Baroque style on the site of a former Romanesque sanctuary, it has kept the original bell tower with its spire based on four timber bartizans. Inside is a Baroque choir and an Silbermann organ.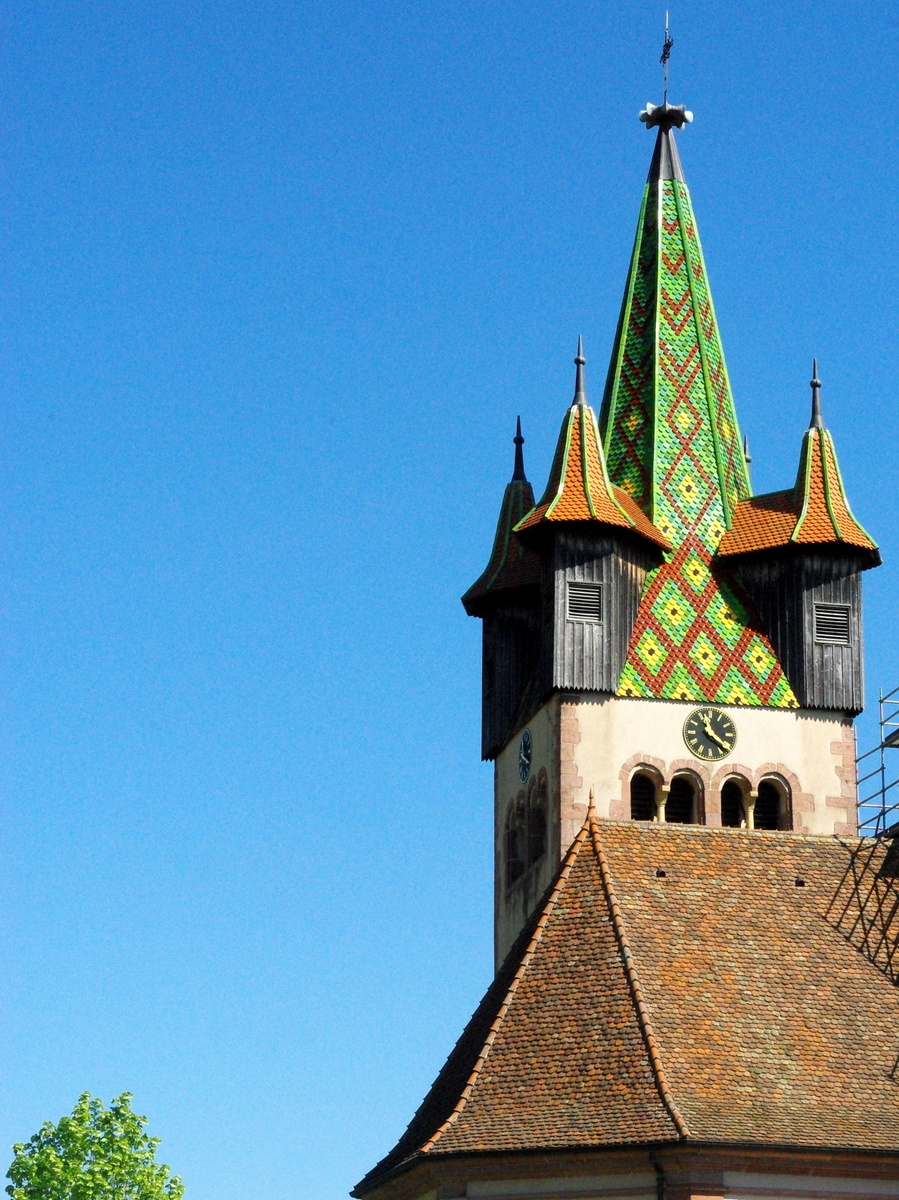 ---
The Witches' Tower
Next by the parish church and surrounded by a few fine half-timbered houses stands the Witches' Tower (Tour des Sorcières), crowned by a stork's nest. The Gothic gate dates from 1432 but was renovated in 1830.
---