I've been pretty quiet on this blog lately. I had a good reason: I was busy following an enduring challenge. From Monday 8 March to Wednesday 7 April 2021, I took up the challenge: "One day, one blog post". For 31 days, I tried to publish a daily article on my French blog Mon Grand-Est. And I am very pleased to announce that YES, I have succeeded in the challenge! 💪 Come on, I'll tell you more…
[lwptoc]
What about the "One day, one blog post… challenge"?
At the beginning of March, I received two emails from Olivier Roland inviting bloggers registered to his "Blogueur Pro" training to take up a challenge: publish one article a day for a month, from March 8 to April 7.
To be honest, the first time I read this announcement, I put it aside.
No time. And not the right time.
And then there was something that kept nagging at me… The more I thought about it, the more this challenge appealed to me. And that's how, on the eve of 8 March, I decided to undertake it!
A little flashback: in June 2016, I had signed up for Olivier Roland's excellent Blogueur Pro course. If you enjoy this blog, it's largely thanks to the good advice given by Olivier, a young entrepreneur who has become a reference in the blogging field in France.
It was a pleasure to meet him in the lobby of a hotel in Paris-La Défense in September 2016:
A challenge is never easy!
Well, in all honesty, this challenge appealed to me straight away because it allowed me to do what I love most about blogging: writing articles! Indeed, I love to publish the results of my explorations in Eastern France to help my readers find ideas for excursions around their homes.
There is writing and… WRITING! I didn't want to write a bogus article with no valuable content. And so this "one day, one blog post" challenge was a commitment I took seriously.
Leaving some activities aside, sacrificing my free time and weekends, leaving (only momentarily!) the French Moments blog!
If it were as simple as that, it wouldn't be a challenge, would it?
My challenge? To write less!
That's what I had in mind when I started the adventure, at the beginning of March.
Write better and less.
So, what's the result?
Yes, my articles are generally shorter. They took me on average 1 day of work (writing, sorting and processing photos, referencing, sharing on social networks, etc), which is already a lot in itself.
It involves a lot more work than pressing the "PUBLISH" button!
Unlike other blog themes, mine (travel, tourism and culture) requires a lot of visuals. And this represents almost 40% of the time spent publishing a new blog post.
So, of course, it was an all-consuming challenge… towards the end, I felt a lot of mental fatigue.
But, looking back, what a pleasure it was to be able to write those articles.
Some of them I had wanted to write for a long time.
In a way, the challenge forced me to write them.
I am proud to announce that my French blog has now passed the 400 article mark.
They represent 400 ideas for discoveries, outings and excursions in our beautiful regions on the eastern side of France! In 77,700 words!
The next step is to reach the 500 article mark! 🙂
---
My highlights of the challenge
I mentioned above that the challenge allowed me to publish articles that had been on my mind for a long time. This was the case with the one about discovering the Land of the Two Fishes, published on 15 March and re-launched on social networks in time for 1 April 🐟
And then, the article on the stained glass windows of Metz, which took me much longer than expected! I had wanted to write it since the time I followed the stained glass route in Metz, Lorraine.
While I was working in semi-confinement in England, all these articles also allowed me to travel. To travel in dreams while immersing myself in memories of visiting. It felt really good… sometimes I felt like I was there!
The highlight of the challenge was when I had my readers participate in an Easter survey. With over 500 responses, I was able to identify the evolution of Easter customs and traditions in French society. The result was one of my best articles, facetiously titled: the Easter War is declared! 🔔🥚🐇
---
Many thanks to the readers!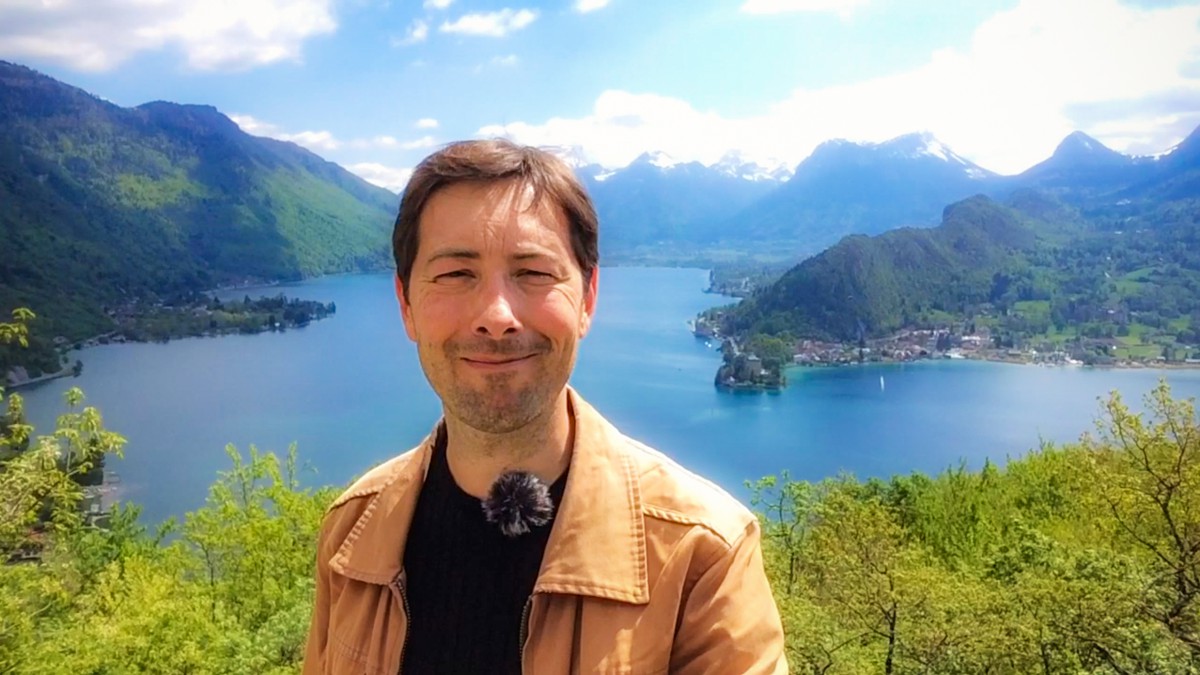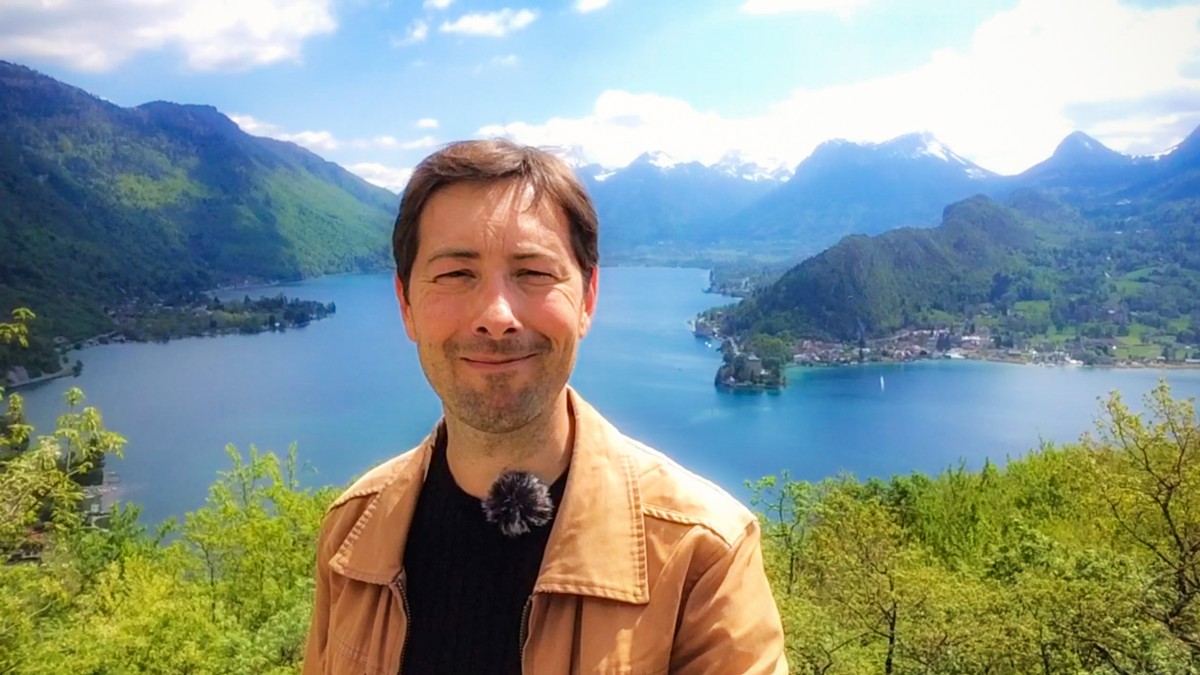 Committing to such a challenge on my own wouldn't have been fun.
Following the newsletters I sent to the blog's subscribers and the shares on social networks (Facebook, Twitter, Instagram and Pinterest), I received an avalanche of encouragement.
Every kind word has encouraged me to continue on this path. Here is a small selection:
Thank you very much, Pierre, I never tire of discovering or rediscovering your superb articles! 
In these very sad times, they raise morale and make us believe in a bright future for young people.
Yvette
Thank you for this very complete article, well documented and which makes you want to visit this village!
The same goes for all the articles about Alsatian villages. 
I look forward to the articles on Lorraine, where I have always lived.
 Good luck with the challenge; we must keep going until the end for our greatest pleasure. 
Sincerely,
Chantal
So, congratulations and all my encouragement for the continuation of this great challenge! 
I think that you will treat Epfig and its chapel Sainte Marguerite, for me the most beautiful of Alsace, the medieval garden of Eschau and its old abbey church, the small village of Guémar, the fortified church of Saint Cosme, the smallest village of the Haut-Rhin and many other sites which are worth talking about.
 Thank you very much.
Sincerely,
Georges
Super challenge! A lot of work ahead, looking forward to reading your articles day by day. Good luck.
Sincerely,
Michelle
Always so interesting, I really enjoy reading you, the change of scenery that you offer us is a breath of fresh air in these very complex times.
 Thank you for enriching me intellectually. 
I have no doubt that you will take up this challenge… see you tomorrow to read your blog. Have an excellent day
Patricia
Of course, I will follow you, and I have sent this page to two friends in Alsace who will certainly be interested and I will send it to other people I know.
 Sincerely,
Joseph
I don't think that this challenge is not fulfilled and for that, I wish you good luck, because it is an important challenge but also a lot of work. 
I will follow you of course.
I'm starting to read the first articles that came out.
 Sincerely,
@lain
What a great challenge! I look forward to reading about it. Alsace is my favourite destination and I can only get there by reading. Thank you for sharing your research with us. 
Good luck and see you soon!
Nicole
Bravo for all these articles which give us the desire to escape and in these complicated times. You have given us hope and mental escape… so THANK YOU very much and congratulations for succeeding in your challenge!
Esme
Finally, I'm grateful for the support – you have no idea how much comfort it gives, especially in more difficult times… (yes, because life takes its course, regardless of the challenge 😉 ).
---
The 35 publications of the "One day, one blog post… challenge"!
You will find below the list of all the publications (33 articles, 1 podcast, 1 video) of the "one day, one blog post… challenge". These are all invitations to discover Alsace, Lorraine, Burgundy and Savoie:
8 March 2021 – La ville de Thann en Alsace : ce qu'il faut voir !
9 March 2021 – L'incroyable histoire du Sundgau autrichien
10 March 2021 – Le tremblement de terre de Bâle (1356) : que s'est-il passé ?
11 March 2021 – Sur les traces des Habsbourg à Thann
12 March 2021 – Le château du Landskron : histoire et visite
13 March 2021 – Ensisheim, capitale de l'Autriche antérieure
14 March 2021 – La météorite d'Ensisheim : un signe divin pour l'Autriche ?
15 March 2021 – Voyage historique aux pays des deux poissons
16 March 2021 – Gueberschwihr, un authentique village alsacien
17 March 2021 – Voyage historique au cœur de la Décapole alsacienne
18 March 2021 – Dambach-la-Ville : découverte d'une localité pittoresque
19 March 2021 – Andlau – tout ce qu'il faut voir !
20 March 2021 – Mittelbergheim : un des plus beaux villages alsaciens
21 March 2021 – Turckheim : une cité historique d'Alsace incontournable
22 March 2021 – Remiremont : Découverte d'une ville au riche passé
23 March 2021 – La Vallée des Lacs : Visite des 3 lacs vosgiens
24 March 2021 – Epinal : Balade-découverte dans la vieille-ville
25 March 2021 – 10 sites à découvrir autour de Nancy
26 March 2021 – La Brasserie Excelsior : joyau de l'Art Nouveau à Nancy
27 March 2021 – A la découverte des 10 plus beaux cloîtres de Lorraine
28 March 2021 – La Porterie du Palais ducal de Nancy et ses secrets
29 March 2021 – 10 sites à voir pour admirer les vitraux de Metz
30 March 2021 – 10 sites à découvrir autour de Metz
31 March 2021 – Châteauneuf-en-Auxois : beau village et château-fort
1 April 2021 – La fête de la Saint-Jean en Alsace-Lorraine
2 April 2021 – 15 sites à découvrir autour de Mulhouse
3 April 2021 – Les plus beaux villages d'Alsace
3 April 2021 – Le podcast sur Pâques et ses origines
4 April 2021 – La guerre de Pâques est déclarée !
5 April 2021 – La French connexion de l'Altpörtel de Spire
5 April 2021 – 15 sites à découvrir autour d'Annecy
6 April 2021 – La Cité médiévale de Conflans : suivez le guide !
6 April 2021 – Petite visite de la cité médiévale de Conflans (Savoie) – sur Youtube
7 April 2021 – Les plus beaux villages de Savoie
7 April 2021 – Le défi "Un jour, un article… de blog", mission accomplie !
Have you been following me throughout this challenge? Firstly THANK YOU and secondly, what was your favourite article(s)? Tell me all about it in the comments below!
---