We published new photos of the Louvre taken at night on our flickr account.
---
The Louvre is always a stunning place to visit in Paris but at night the illuminations enhance the architectural details of the palace with the glass pyramid in the centre of Napoleon courtyard.
We have fond memories of walking through the Cour Carrée and Cour Napoléon in the Louvre with the distant sound of a cello being played in the courtyard.
The Renaissance façade of the Louvre viewed from the end of Pont des Arts.
The monumental colonnaded façade of architect Charles Perrault (1613–1688). The austere classical façade was built under the reign of the Sun King (Louis XIV). It has inspired the central part of the East and West Fronts of the United States Capitol (1792-1811) in Washington, DC and the Metropolitan Museum (1874) in New York City. A photo taken from Rue de Rivoli cr Rue de l'Amiral de Coligny.
This is a view of the Louvre Palace looking west across the Cour Napoleon and the Louvre Pyramid. Two wings wrap the courtyard to the north (Richelieu) and the south (Denon).
The south wing (Denon), the glass pyramid and the Arc de Triomphe du Carrousel.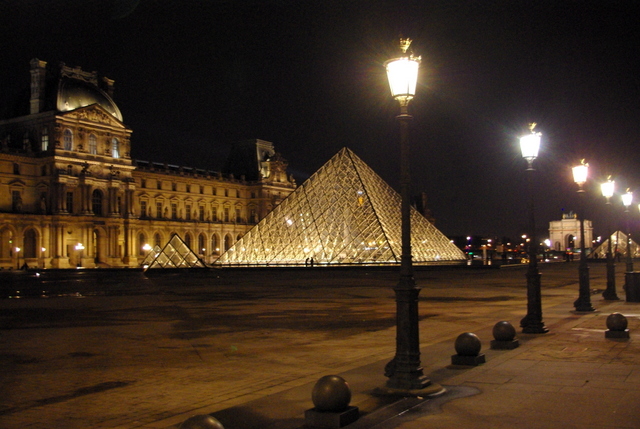 The south wing (Denon), the glass pyramid.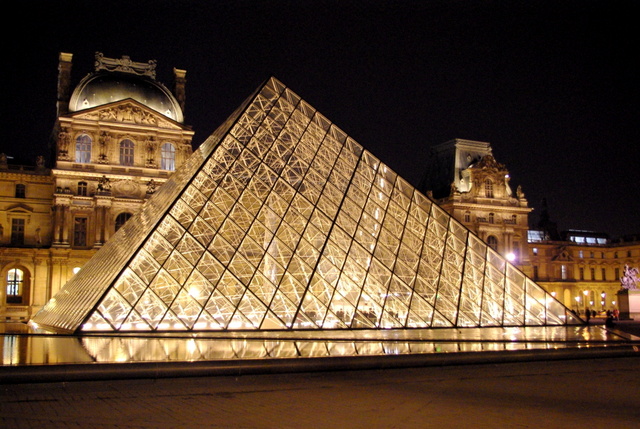 The large glass and metal pyramid of the Louvre is surrounded by three smaller pyramids.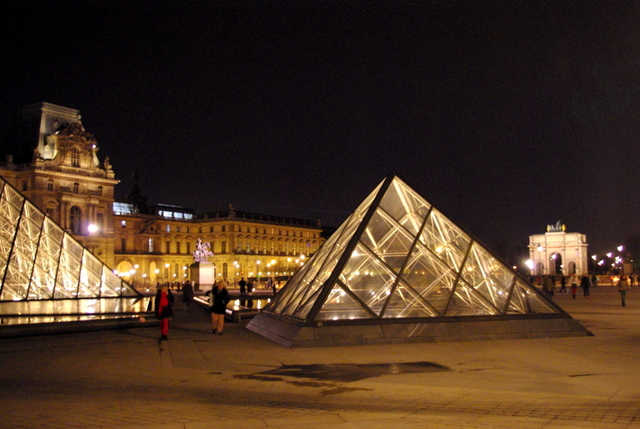 The façade of the Denon Wing of the Louvre which houses many famous masterpieces including: Leonardo da Vinci's Mona Lisa The Winged Victory of Samothrace.
The covered passage Richelieu linking Cour Napoleon to Rue de Rivoli offers a nice view of Cour Puget. The courtyard has been covered by a glass roof since 1993. Cour Puget is devoted to outdoor statuary from the 17th to the 19th centuries.
---