"Today I'm going to Provence!" I sent this message to my subscribers on the 14th of September 2023. On that day, Rachel, Aimée and I left the south coast of England to experience Autumn in Provence, from our base in the Luberon!
🎦 Watch our short video on the Luberon, which will inspire you to explore this beautiful region in Provence ⤵
Our French trips in 2023
My previous visits to Provence always left me yearning for more. A week or two never seemed quite sufficient.
There's such an abundance of treasures to uncover in Provence, even just within the Luberon region that I've often mused about dedicating an entire month to this picturesque corner of France.
Such an extended stay would grant me the luxury of leisurely exploration, free from the rush of cramming five village visits into a single day and returning utterly drained!
We were fortunate to find ourselves in France on multiple occasions this year. In the spring, we found ourselves nestled in the Savoie Alps.
For seven weeks, we embarked on mountain adventures from the charming city of Annecy and later from a picturesque village perched high in the Tarentaise.
Then, come June, we set sail from Portsmouth to Saint-Malo, opening the doors to explore the Upper Brittany region.
It proved to be a golden opportunity to immerse ourselves in the enchantment of the Mont-Saint-Michel Bay, the allure of the Emerald Coast, and the rich history of the town of Dinan.
And now, we shall embrace the autumn in Provence for our third and final trip to France in 2023.
But before we start, let me offer you a little gift... 🎁
A Provençal gift for you!
To thank you for following our adventures of Provence in Autumn, I'm delighted to offer you my latest eBook: Luberon: 10 not-to-miss villages.
This beautifully illustrated ebook features 10 of our favourite villages in the Luberon, including Bonnieux, our base for this month-long autumn stay in Provence.
The stages of our Provençal journey
Bonnieux will serve as our Provençal home base for a little over five weeks.
Perched atop a hill in the Luberon, this village exudes picturesque charm with its winding ancient streets and breathtaking vistas that stretch over the valley.
The selection of Bonnieux as our base was influenced by several factors, chief among them its strategic positioning in our 'playground.'
From here, exploring the enchanting villages of Gordes and Roussillon is a breeze. To the south, the D943 road conveniently guides us through the Luberon mountain, unveiling treasures in Lourmarin, Cucuron, and Pertuis.
Avignon and Aix-en-Provence are within easy reach, as is Marseille-Provence Airport, our gateway to this captivating region.
Autum in Provence
This page collects all the emails sent to our readers with more pictures. Come back often to read the updates!
---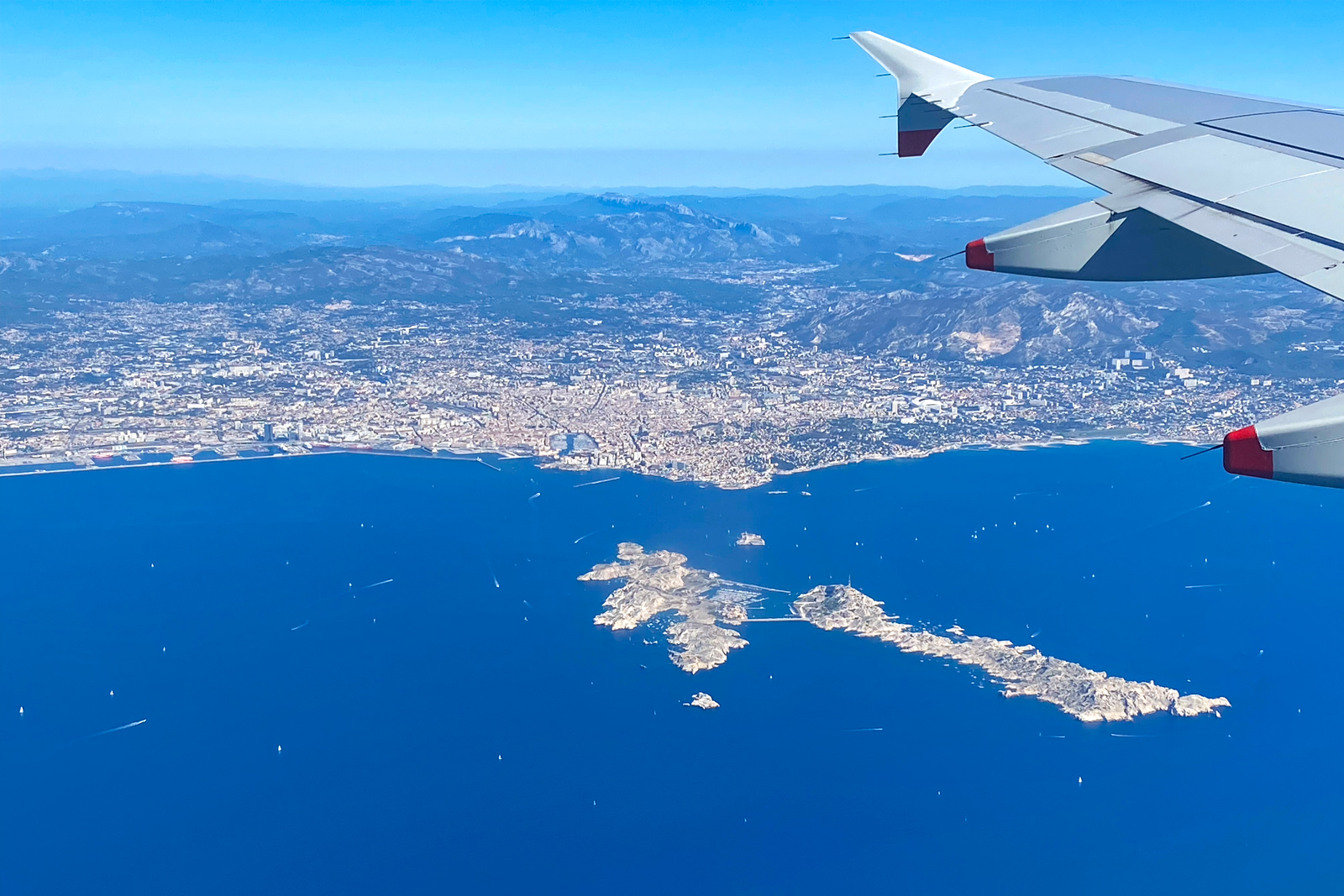 London to Marseille: A Memorable Flight
On this Sunday, at the end of September, we left the south of England to spend just over five weeks in Provence. The flight from London to Marseille gave us breathtaking views of eastern France. Here's a photo report. I took the photos on board the plane with my iPhone – my camera was safe in read more…
Photos © French Moments except where indicated