The arrondissements of Paris are administrative districts organised in a spiral pattern. From the 1st arrondissement – the historical heart of Paris – the following arrondissements work their way out in numerical order like a snail shell shape. To help you understand what sites you should visit in each arrondissement, I came up with this practical guide. The 20 arrondissements of Paris won't be a mystery for you anymore!
A few facts about the arrondissements of Paris
The City of Paris comprises twenty administrative districts. Parisians call them "arrondissements".
This territorial division dates back to the French Revolution.
In 1795, the authorities decided to organise Paris into 12 arrondissements.
Then, in 1860, Paris incorporated part of its suburbs and created 8 new arrondissements.
The Paris' snail!
The arrondissements of Paris are set in the form of an outward clockwise spiral starting from the centre of Paris (1st arrondissement).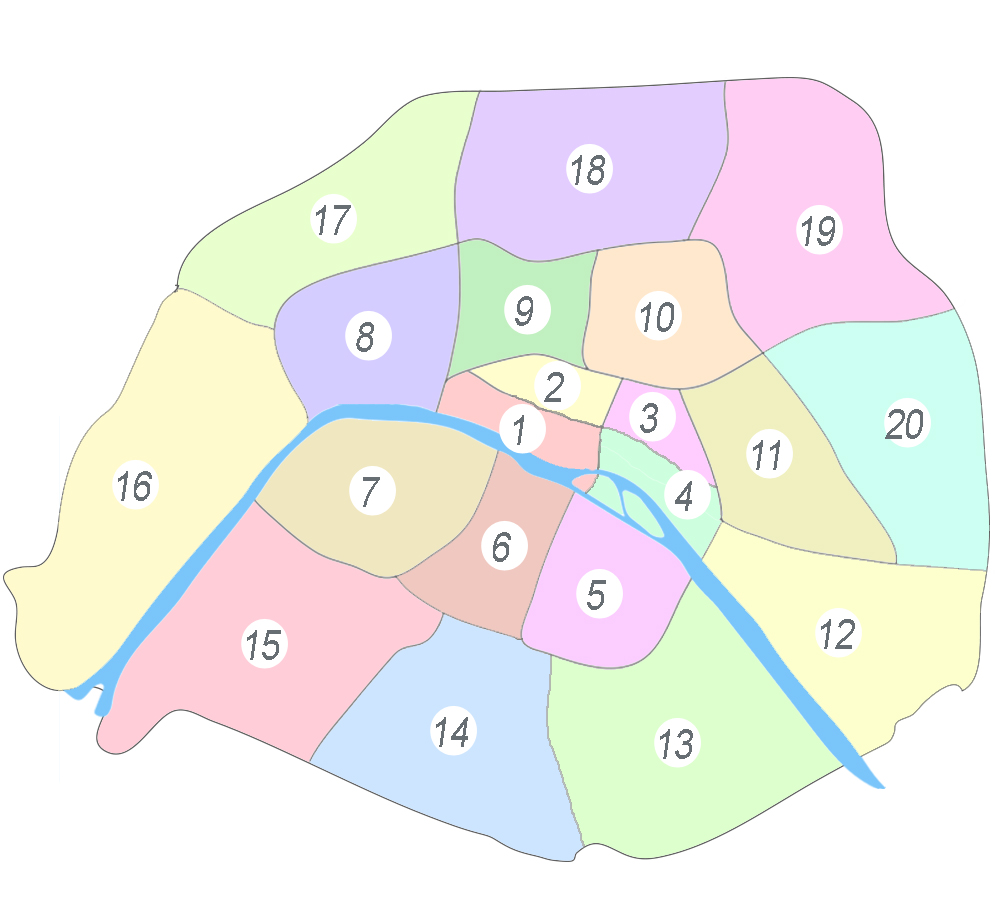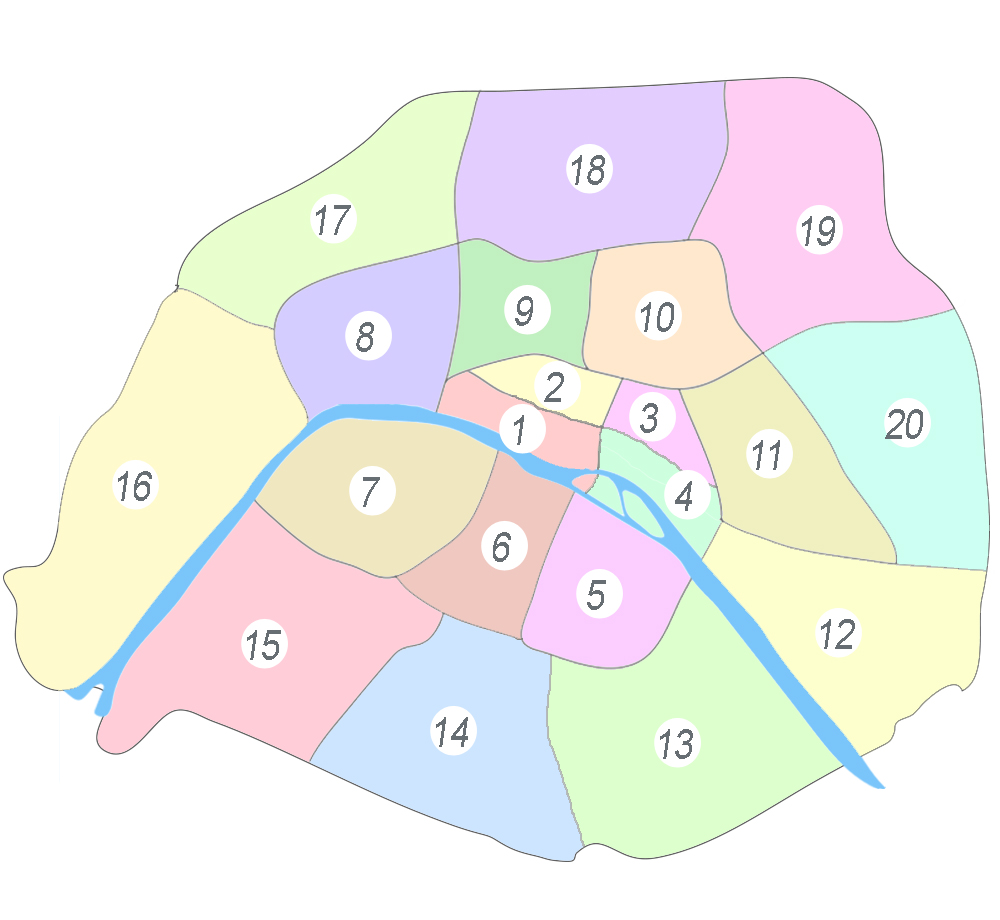 The smallest arrondissement is the 2nd (0.992 km2) and the largest is the 12th (16.324 km2 including Bois de Vincennes).
The most populous arrondissement is the 15th with approximately 232,400 inhabitants.
Six arrondissements are found on the Left Bank (5th, 6th, 7th, 13th, 14th and 15th) and the remaining 14 on the Right Bank. The two central islands (Île de la Cité and Île Saint-Louis) are part of the 1st and 4th arrondissements.
The Western and central arrondissements (1st, 4th, 6h, 7th, 8th, 9th, 15th, 16th and 17th) are the wealthiest and generally vote right. The Eastern arrondissements, which traditionally included a working-class population, vote left.
What to do in Paris?
Here's a list of activities (tours, monuments, museums, cruises) that you can find on our partner's GetYourGuide site:
Discover the 20 arrondissements of Paris
Click on the links below to reach the dedicated page for each arrondissement: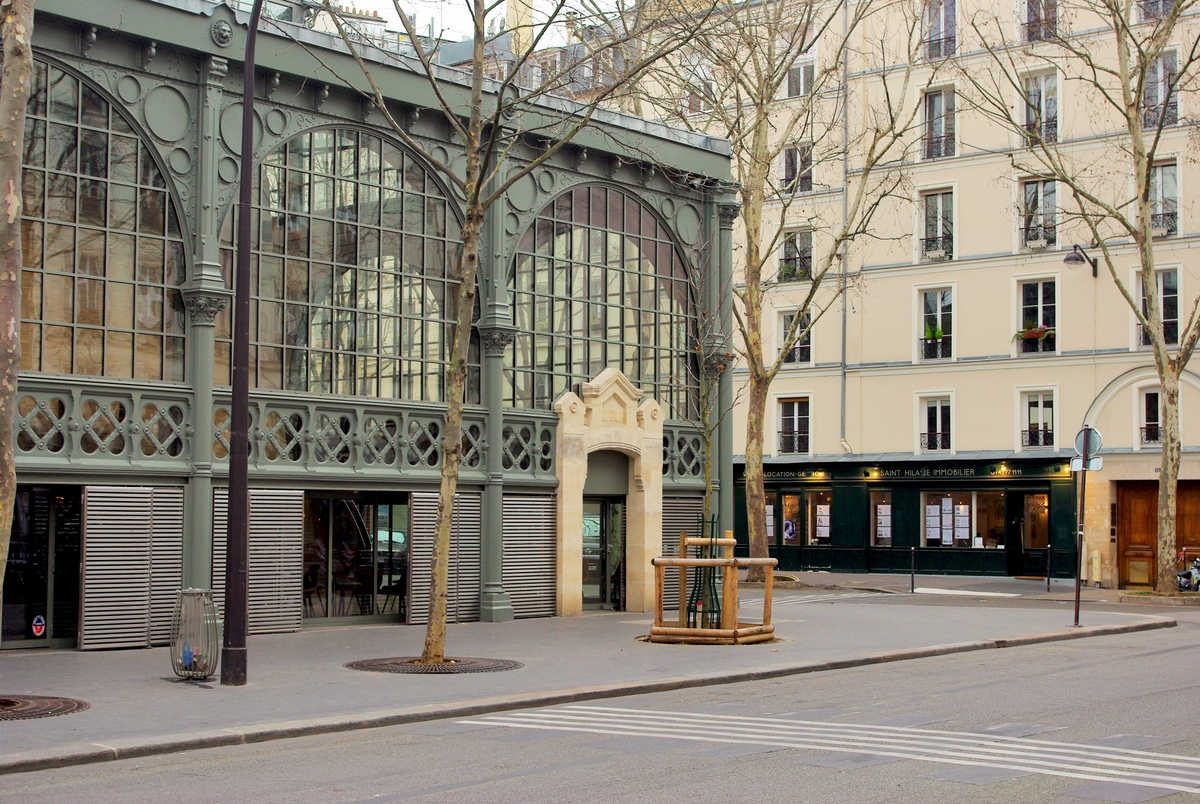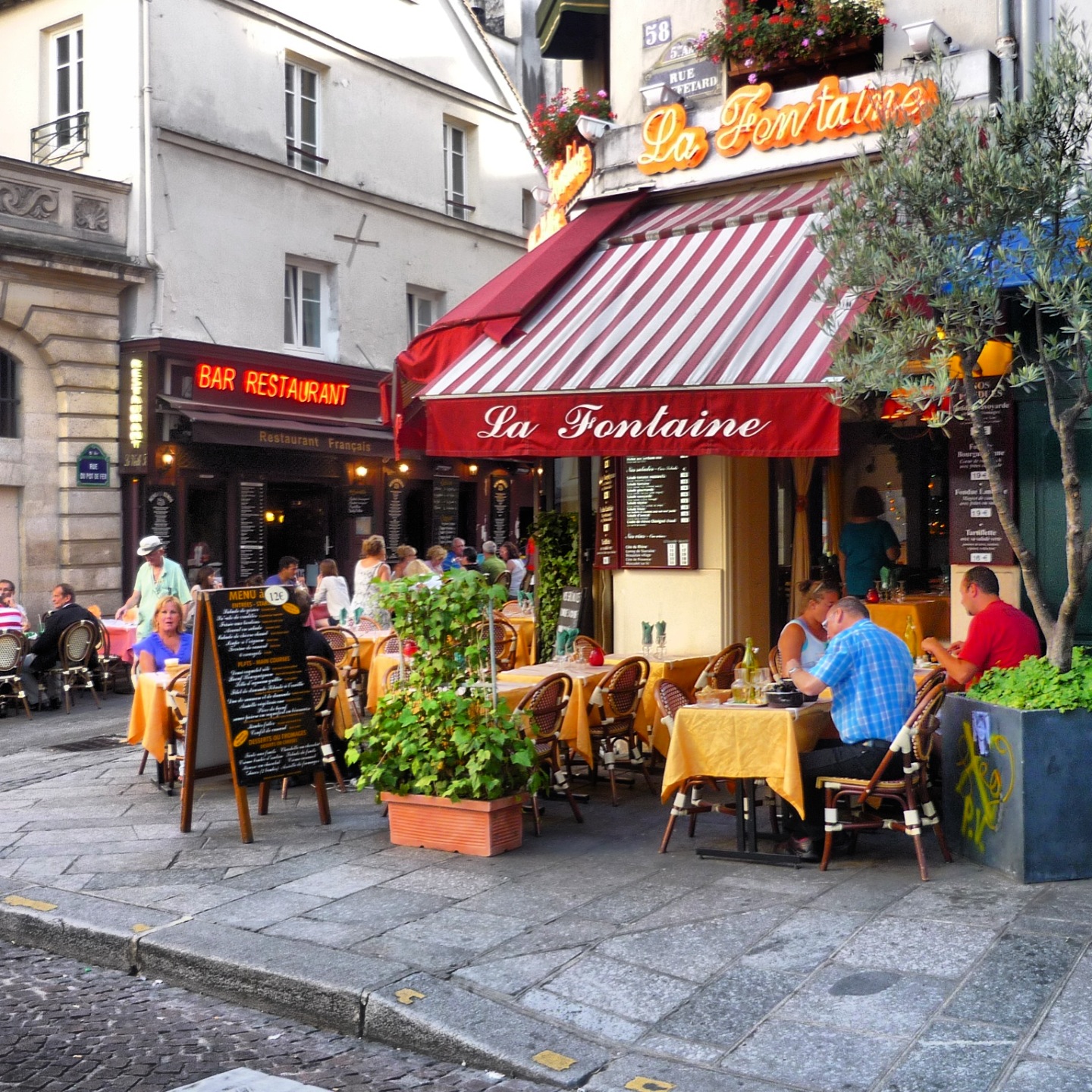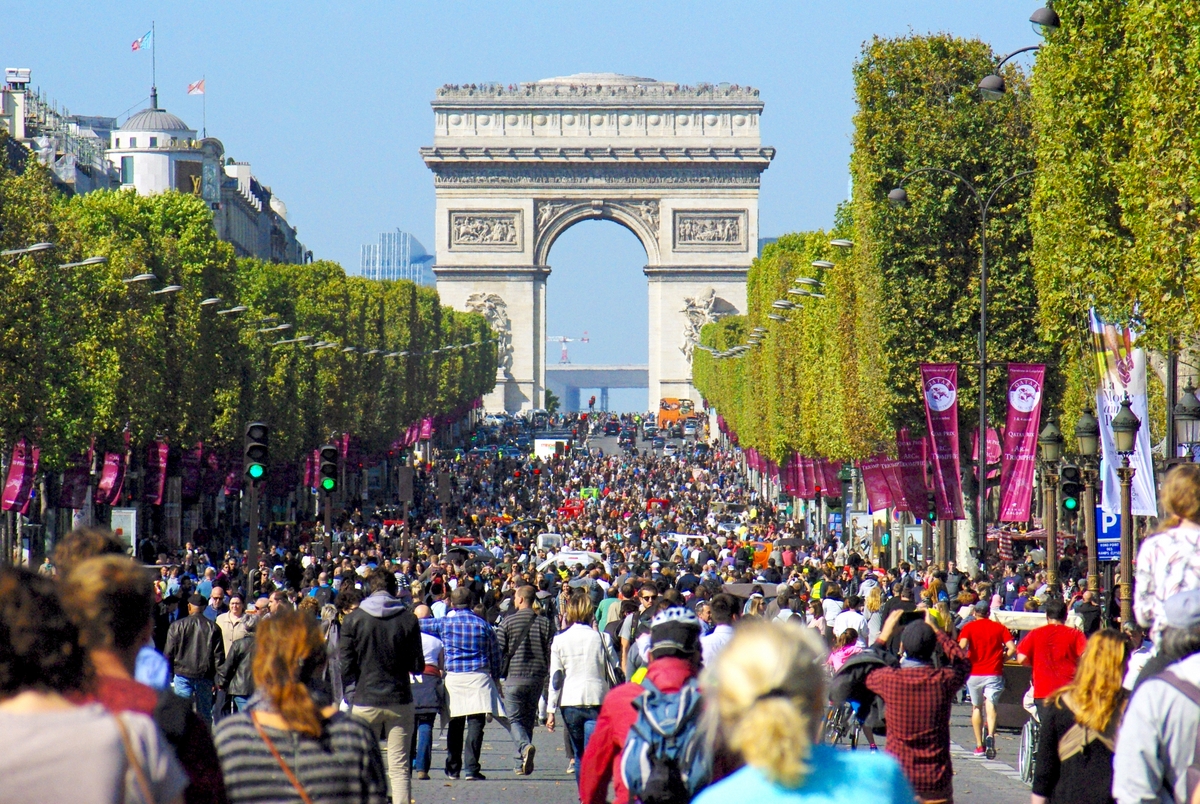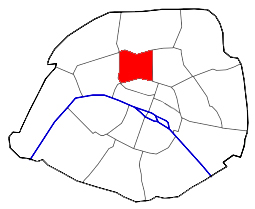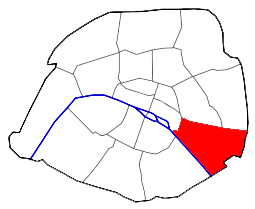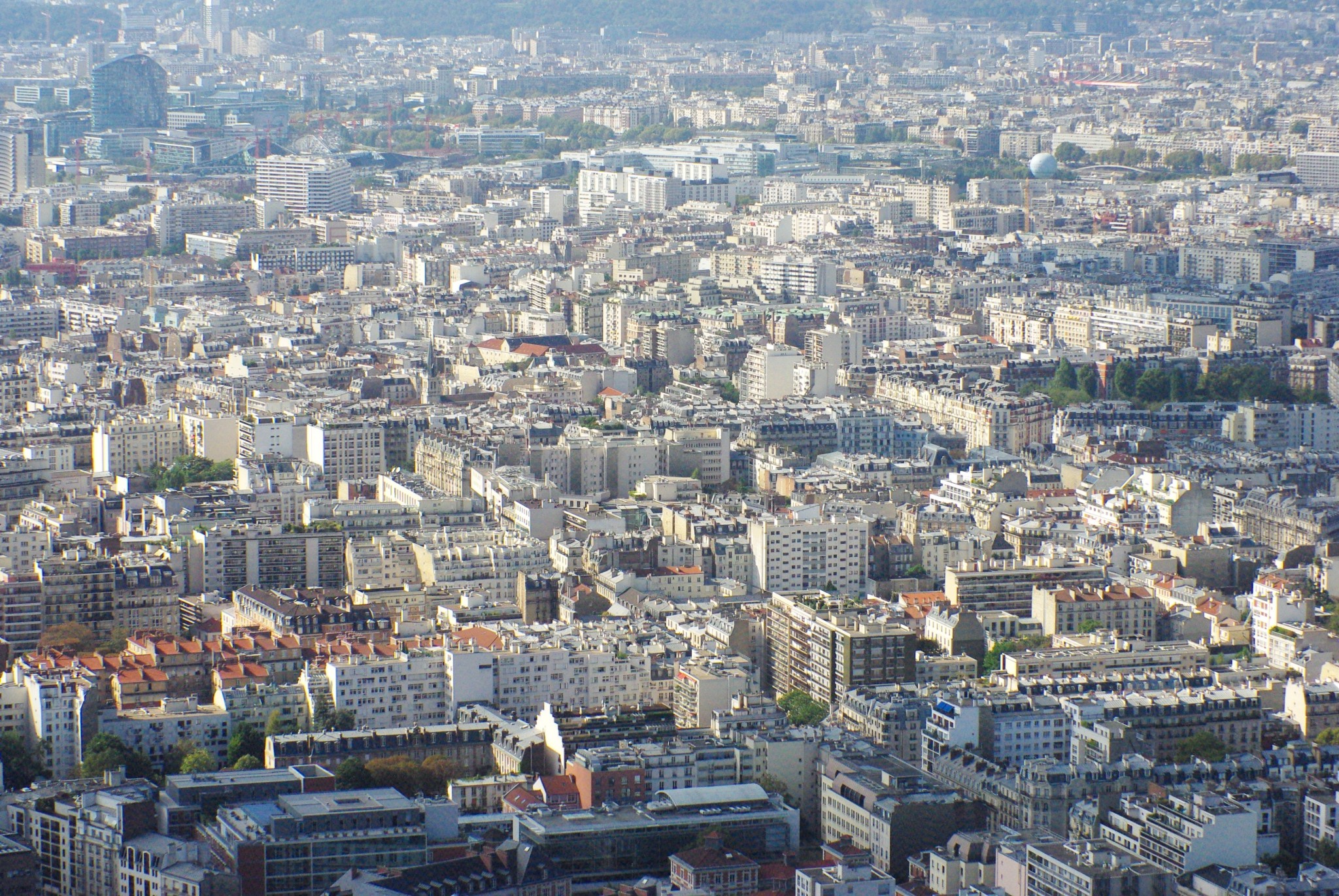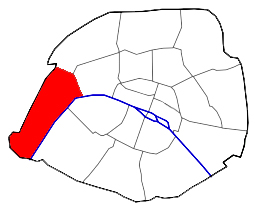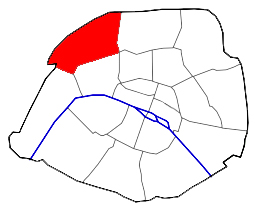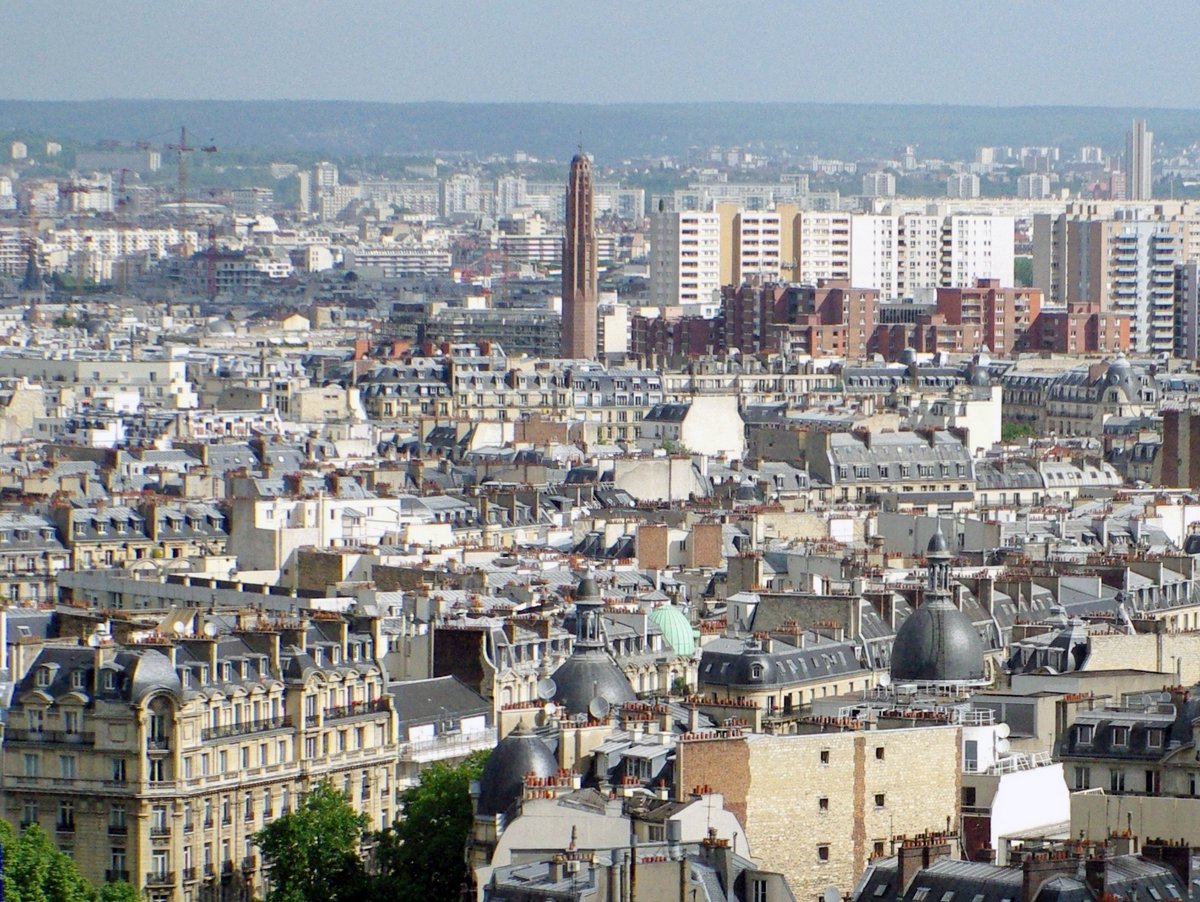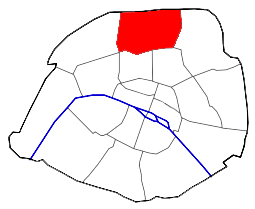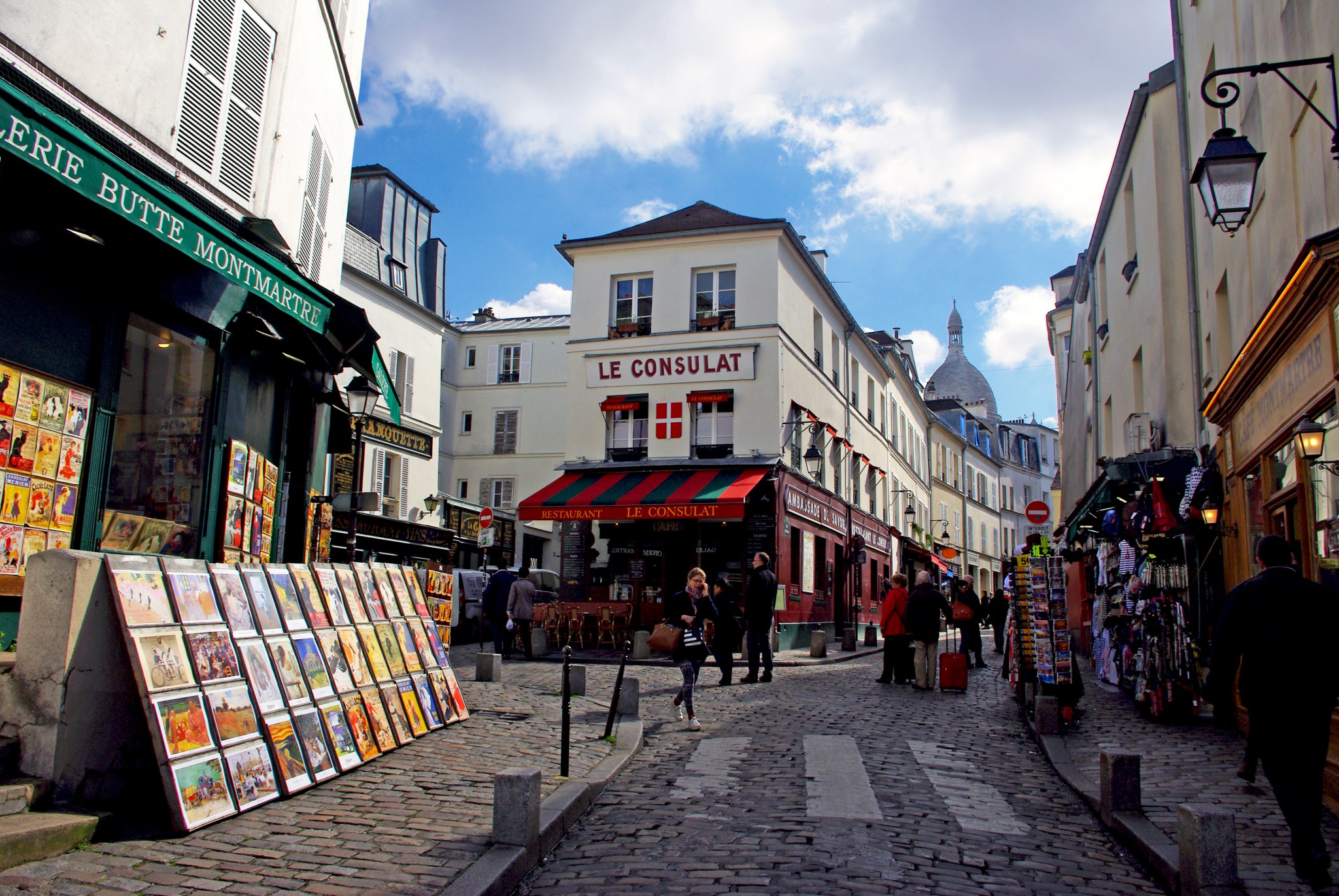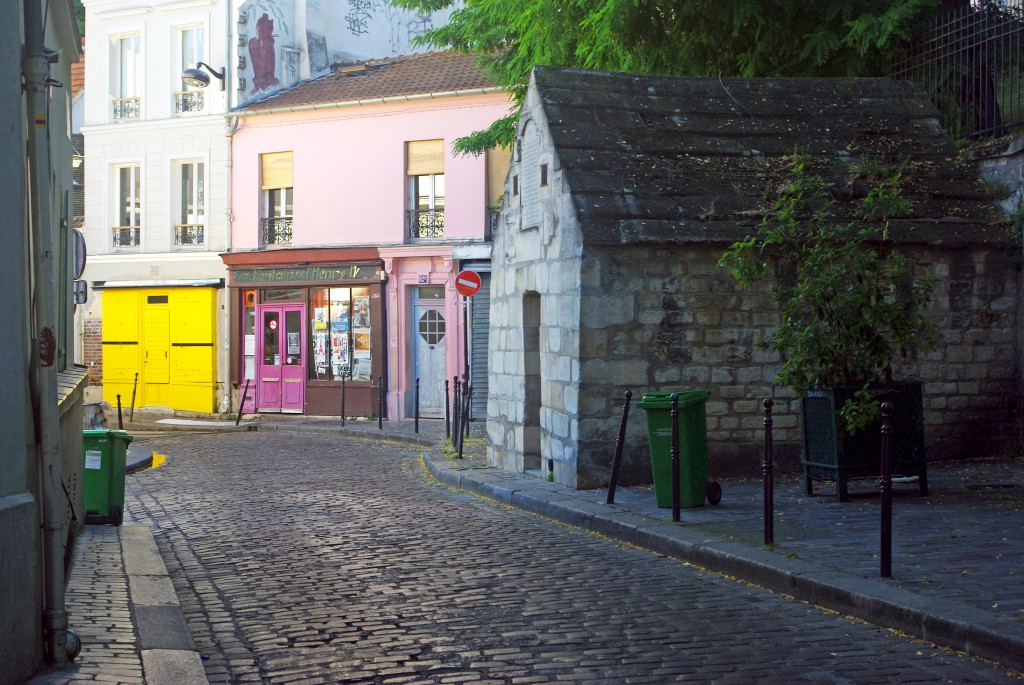 What is/are your favourite arrondissement(s) in Paris? Let us know below in the comment box!
Inspired? Then pin it for later!
Romantic Paris!
Love the romance of Paris? Check out my new eBook: "ROMANTIC PARIS: A Photographic Journey"!
There are many romantic places to explore in Paris. If you're not familiar with the French capital, here are some photos to inspire you!