The Arras Christmas Market has become one of the most important festive events organised in the North of France. The event welcomed a record of 1 million visitors in 2016. Situated in the remarkable Grand'Place, the popular Christmas market is enhanced with street lights and illuminations, animations for children, and concerts. This is a good opportunity to come to Arras and visit the main sights of the Nord-Pas-de-Calais region.
Arras Christmas Market
The Arras Christmas market takes place on the Grand'Place, a beautiful Baroque square situated in the heart of town. Some 100 exhibitors are spread throughout the square under the name "Village de Noël".
Some of the chalets of the market are dedicated to traditional crafts such as ornaments, decorative items, Advent wreaths and gift ideas for Christmas.
On the square are also found an ice-skating rink, a merry-go-round, a Ferris wheel, a sledge course and other gourmet food stalls.
A stroll in the surrounding shopping streets at night time is a treat for the eyes. Most of the historic monuments and buildings are lit up with great care during  Advent.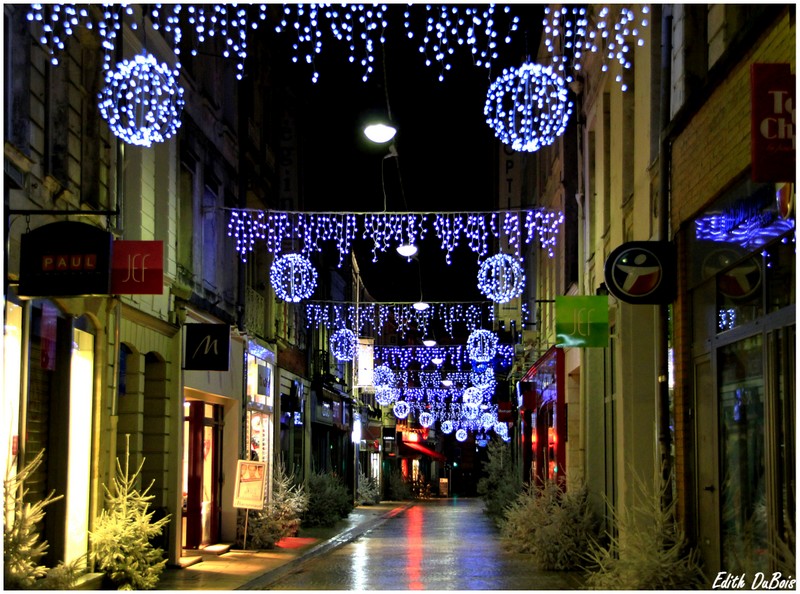 Each year, on the 6th of December, Saint-Nicolas climbs down the belfry and gives away sweets to the children in the Town Hall. This is one of the only places in France where Saint-Nicolas abseils from the top of a bell tower.
The Christmas market in Grand Place will be open from 25 November to 30 December 2016. (closed on Christmas Day).
About Arras
Arras is famous for its two grand arcaded Flemish-style squares: Grand'Place and Place des Héros which, with Rue de la Taillerie form a monumental architectural ensemble unique in Europe.
The squares have a historic and harmonious character surrounded by restored 17th and 18th-century baroque houses with their curved rooflines.
The two squares were initially built to host markets which reflected the prosperous trading economy of Arras. In the 17th century, the municipal magistrates decided to redesign the two squares and the Rue de la Taillerie by constructing more harmonious buildings around them.
The smallest square, Place des Héros (also called Petite Place), is overlooked by the majestic Town Hall originally built in 1502. This Gothic structure is flanked by a superb 77 metre-high belfry built between 1463 and 1554.
Find out more about Arras.
English-French Vocabulary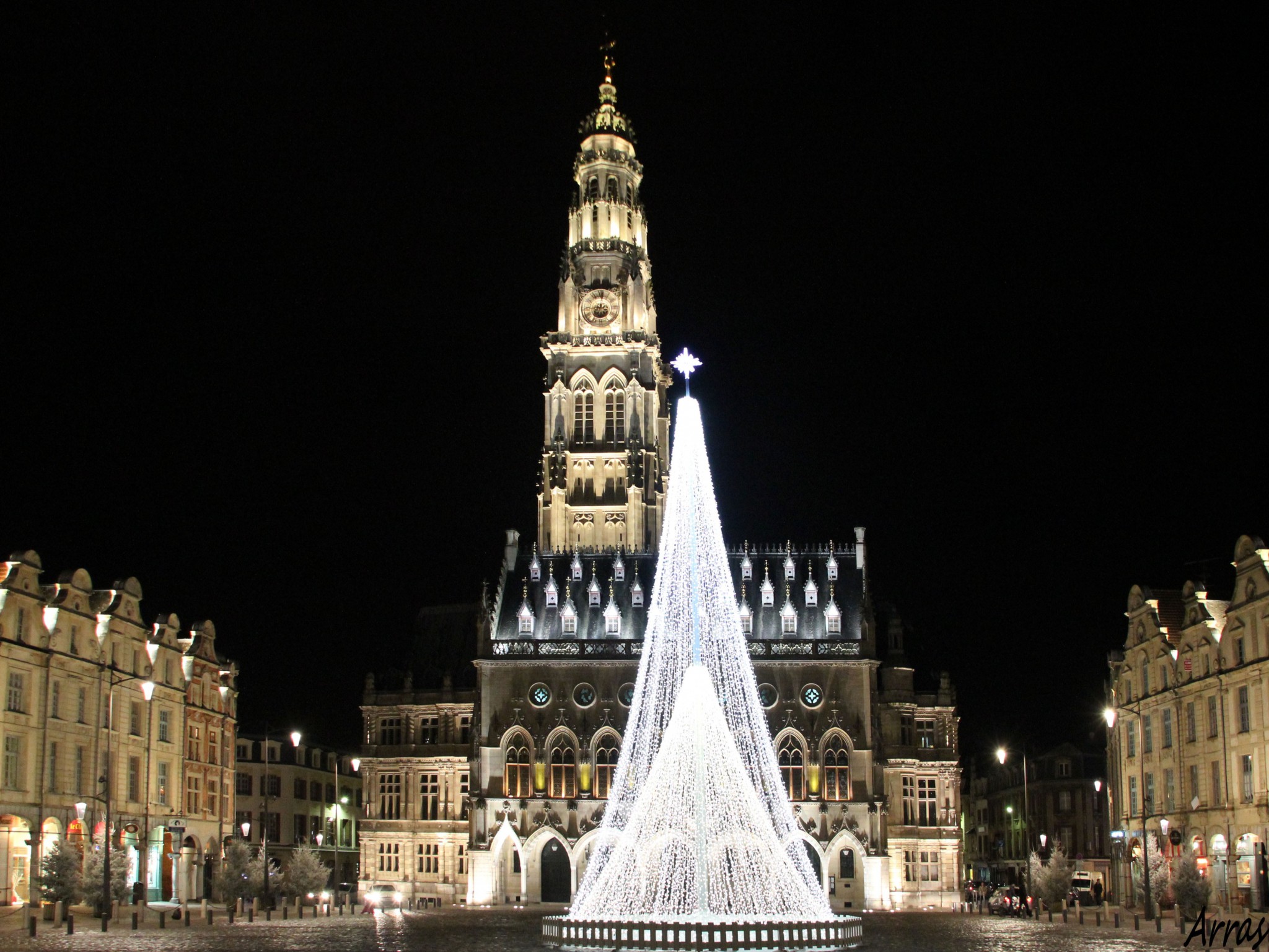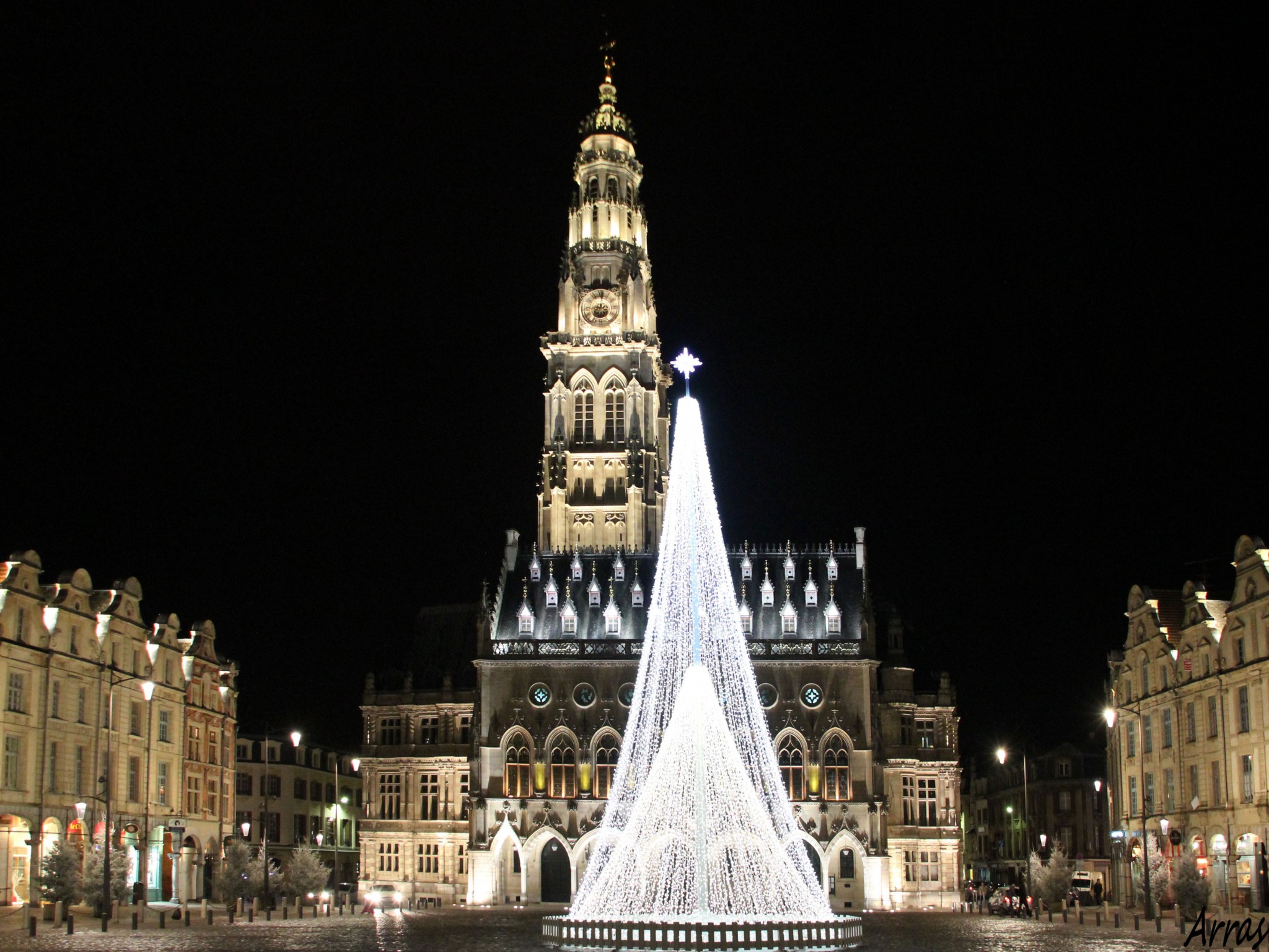 (f) for féminin, (m) for masculin, (adj) for adjective and (v) for verbs
Advent = Avent (m)
Christmas = Noël
Christmas Eve = veille de Noël (f) / réveillon (m)
Christmas lighting = illuminations de Noël (f,p)
Christmas market = marché de Noël (m)
Christmas Tree = sapin de Noël (m), arbre de Noël (m)
church = église (f)
Father Christmas = Père Noël (m)
Flemish = flamand(e)
holiday season = période de Noël (f), temps des fêtes (m)
ice-skating rink = patinoire (f)
mulled wine = vin chaud (m)
Santa = Père Noël (m)
square = place (f)
street = rue (f)
French Moments would like to thank the Tourist Office of Arras and Edith DuBois for giving us the opportunity to share their photos on this page.
Find out more about the beautiful squares of Arras.
Visit the Tourist Office website of Arras.
Featured image: © Edith DuBois