After three years residing in the Paris region, we finally moved to Annecy for our new French base in 2017. This beautiful part of Eastern France is located in the mountainous département of Haute-Savoie. There are many advantages to living in the area, particularly if you want an alternative to Paris or Provence.
Annecy, our new French base!
When we moved from Sydney, Australia to France back in 2014, we naturally headed to Paris as there was work waiting for me.
But deep down my wife and I were hoping to one day move to "la Province", that is somewhere in France outside the Paris region.
By the way, the Province should not be confused with Provence, the region in South-East France bordering the Mediterranean Sea.
Moving to another French region
To move to another region in France is not always an easy process. Like moving to any country you have to think about finding a new home. And a new job or professional activity, without forgetting to plan the change of address, transfer to new administrations, etc.
Most of all you have to make sure your next place of residence is the right one. That is a home in a new region you won't regret after a few weeks or months of life there.
Moving from the hustle and bustle of a large city like Paris to a 3,000 inhabitants village near Annecy was a choice we thought about over and over before making the big jump.
Of course, we wanted some space, the quietness of a more rural place, a slower pace of life, a breathtaking view of the mountains… But you have to be sure you're making the right choice though as the two ways of living – urban and rural – are so different.
Let's be honest, for us, the triggering component of our big move was to be closer to family. We had friends in Paris but without family close by.
We had three choices: Australia, England or the French Alps. Back in 2017 we chose the last option.
NOTE: in mid-2019 we relocated to the village of Burwash in South-East England to be closer to Rachel's family before Brexit was put into effect.
Why Annecy is one of the best places to set up home
For many visitors in France, Annecy and the Savoie province is a bucket-list destination. There are many reasons for that. I can list a few that may help you choose this area too…
1. Annecy is very close to Geneva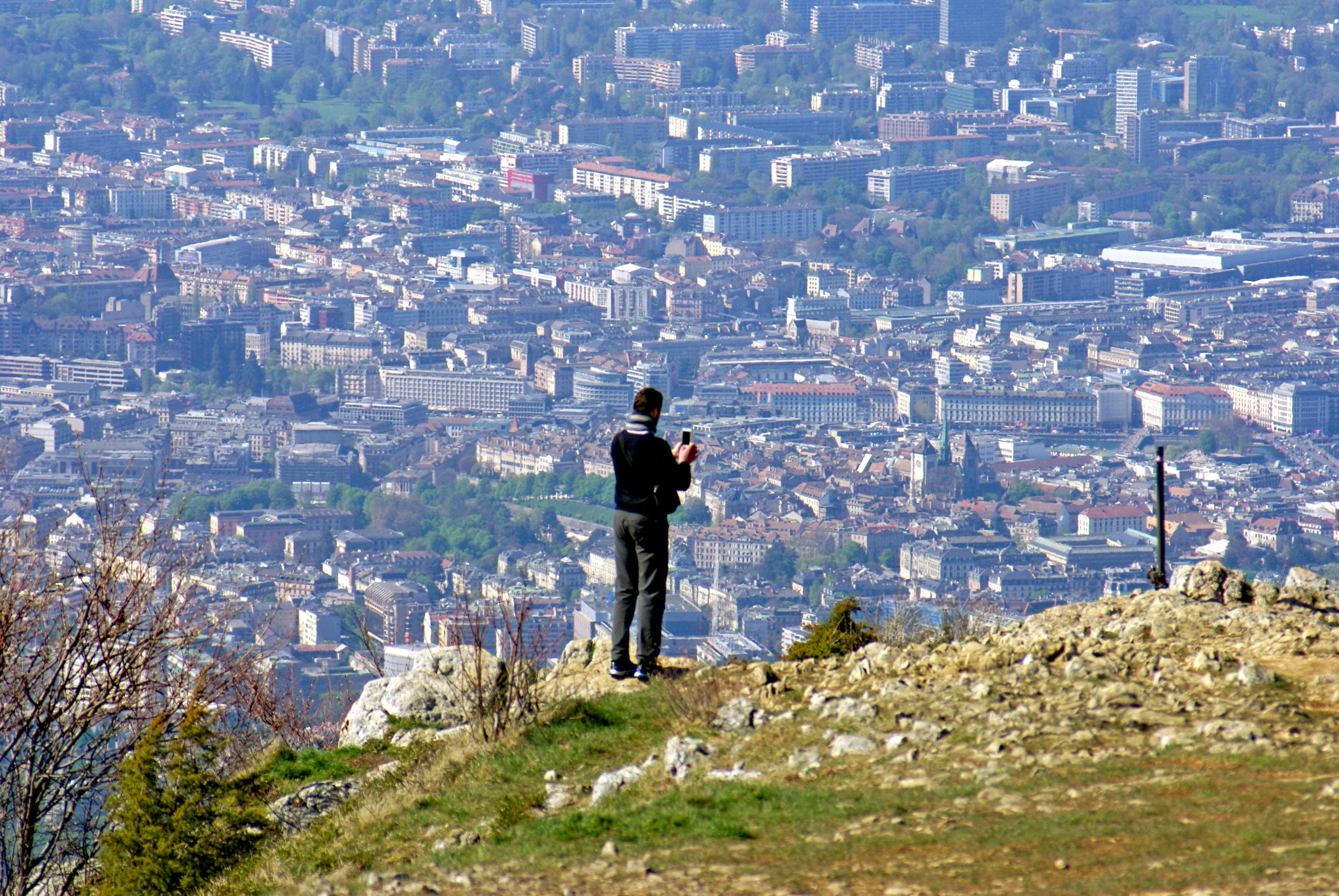 Think about it. You are 40kms or 40 minutes from Geneva, one of the largest cities in Switzerland. Many ex-pats have a job there and settle their homes across the border in the Ain or Haute-Savoie départements. For a good reason: the cost of living is much cheaper!
In addition, living so close to Geneva also means you have an international airport at hand. For instance, there are connecting flights to Paris, the UK, and many other European and international routes offered. Also good to know, you will easily connect with other fellow English speakers in Annecy who have settled in the area too!
2. Annecy is an area of natural beauty
I have been talking about Annecy to many English-speaking people back in Australia or more recently in Paris. Most of them had never heard about Lake Annecy. And many didn't even know that the town was situated in the French Alps.
Well, take a look at the above photo and you'll appreciate how stunning Annecy is. The lake is one of the purest in Europe and is of natural origins.
From the top of the mountains that surround it (Semnoz, Mont Baron, La Tournette) the views are spectacular and reach the Jura mountains, Mont-Blanc, the Vanoise and even Les Écrins.
3. Annecy is a human-size town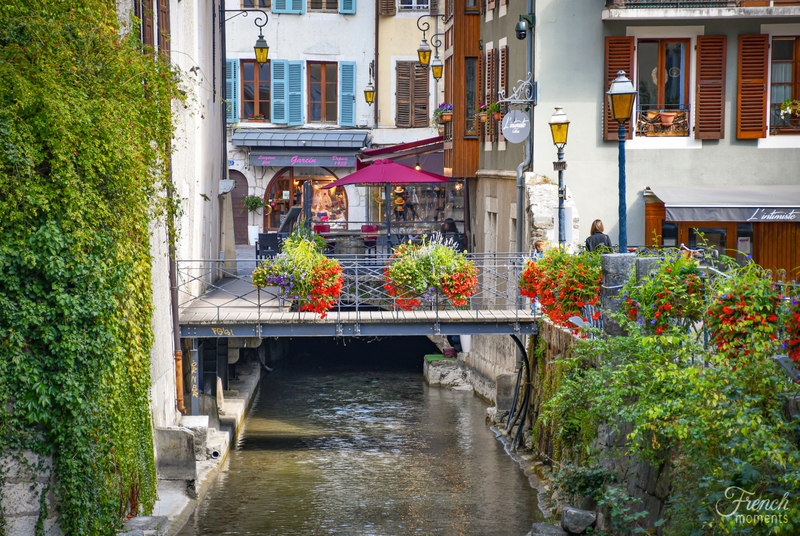 With a population of approximately 125,000, Annecy is a relatively small town compared to Lyon, Grenoble and Geneva.
It means that from the historic part of town, you quickly reach the lakefront and the mountains. In that sense, this way of life reminds me a bit of Sydney where wildlife is found very close to downtown. Also, the historic town centre is an enchantment and features small canals, hence the nickname "Little Venice of the Alps".
4. Annecy enjoys a rich cultural activity
Thankfully Paris doesn't hold the monopoly of culture in France. In fact, cities such as Lyon, Lille, Bordeaux or Nancy have much to offer to their residents and visitors. And Annecy is no exception.
Granted, there are no exceptional museums there (but Lyon and Geneva are not too far to travel to). But there are many events organised throughout the year:
the beautiful Venetian carnival in March,
the International Animated Film Festival in June,
the Fête du Lac in August (one of Europe's biggest fireworks display events),
the Italian Film Festival in September,
the Return from the Alpine pastures in October when the cattle come back from the pastures up the mountain where they spent the summer…,
and the Christmas market in December.
You won't get bored if you choose Annecy as your French base!
5. Annecy is a mecca for outdoor activities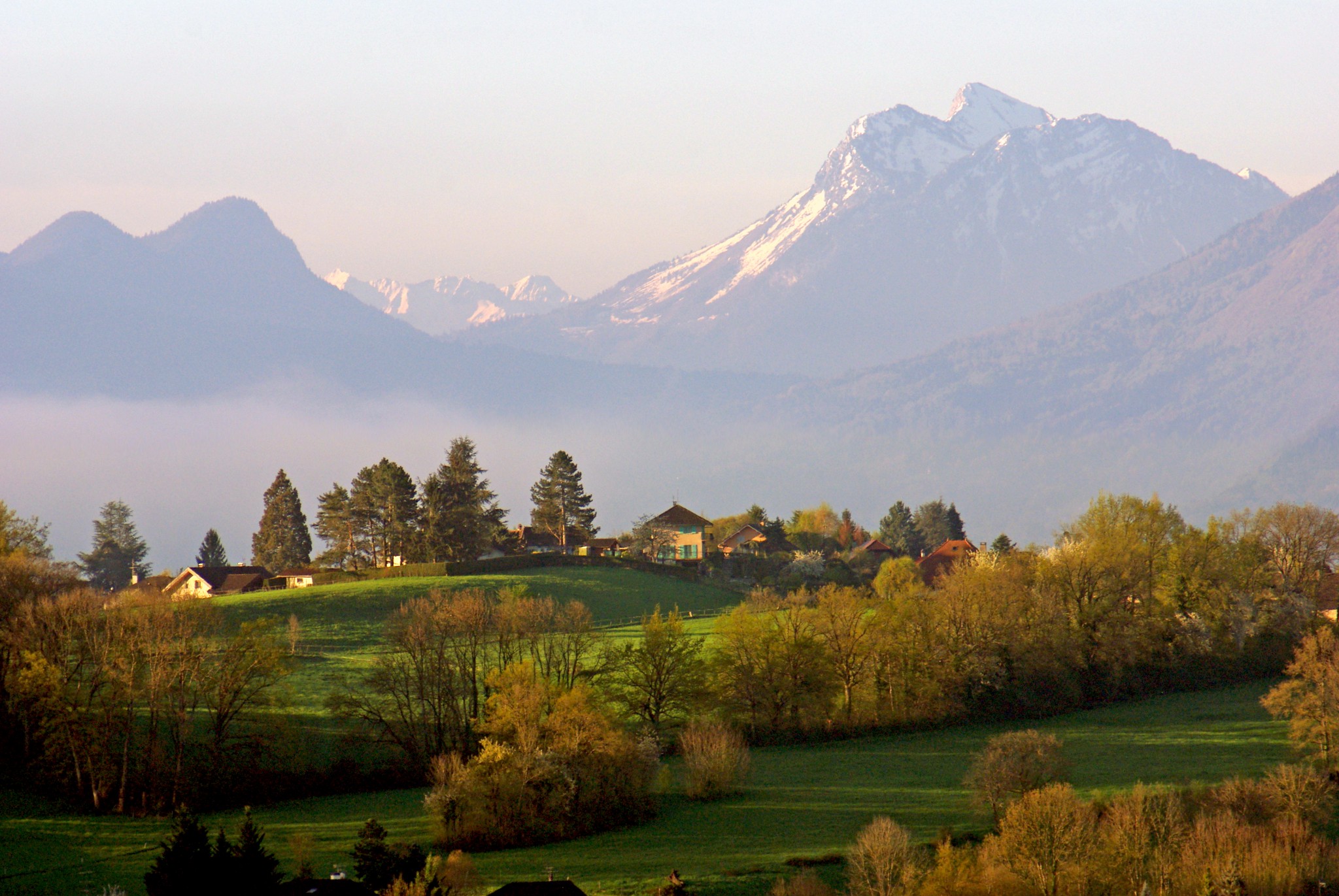 After your arrival in the Annecy region, you'll quickly find out that sport and outdoor activities play an important role there.
Thanks to the lake and the nearby mountains, you'll be spoilt for choice with an impressive range of outdoor activities:
aerial sports (hand-gliding, hot-air ballooning, paragliding, light aircraft…),
nautical sports (rowing, kayaking, canyoning, fishing, windsurfing, diving, boat trips, water skiing, stand up paddleboarding, sailing, wakeboarding…),
winter sports (ice-climbing, Glacier walking, snow-shoes, ski, dog-powered triking…),
without forgetting mountain climbing, golf, Nordic walking, caving, and more.
6. Eat authentic good food from Savoie!
My last point for choosing Annecy as a great French base is about the food… mais oui… I'm French after all as well as Australian 🙂
To go to all the effort of moving country and region and not be able to enjoy great regional food would be a huge disappointment!
Well, we're lucky that Annecy and the historic province of Savoie are renowned for the quality of their food, particularly cheese.
Who hasn't heard of Beaufort, Tomme de Savoie, Reblochon, Raclette or Tartiflette ?
You have to come and taste these delicious dishes and cheese. From the lakeside open-air cafés to the Michelin-starred gastronomic restaurants, you can indulge in delicious local food. You won't have to worry about the number of calories you'll be eating because you'll quickly lose them walking up the mountains the next day!
For more information about the Annecy region and the French Alps, we've found Michelin's Green Guides quite useful. It gives you historical and cultural insights on the region, info on sights and attractions and even suggested driving tours.
New French Base: As a Conclusion
Needless to say, moving to a new region can be hard and it's not always as rosy as we're making it sound but it is always worth it long term.
This region of our new French base has so much to offer and opening our eyes each day to mountain views was incredible and something we never wanted to take for granted.
Our long term plan is to split our time between Australia and France and hopefully, this dream will take shape in a couple of years.
Where to stay in Annecy
You can choose from a wide range of accommodations in the region of Lake Annecy. Click here for a list of hotels, campings and guest houses, or use the map below:
Liked what you read? Pin this pic on Pinterest!