How many people passing by the busy street of rue de la Cossonnerie actually know there is an elephant head near Les Halles, Paris?
---
Where is the Elephant head near Les Halles?
Lift up your eyes at number 3 and you will discover a very beautiful elephant head which is arguably of Indian islamic style.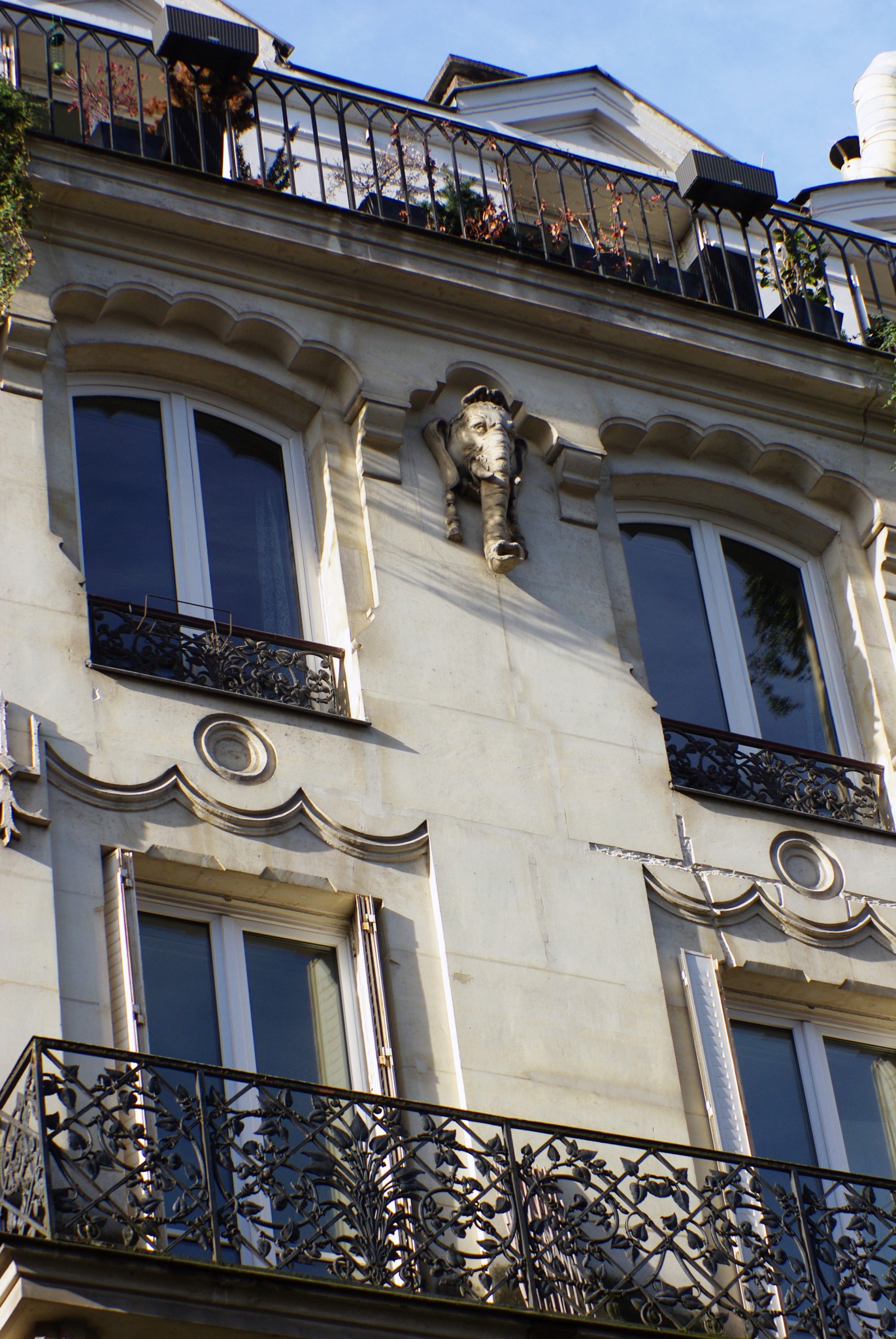 Situated in the 1st arrondissement the rue de la Cossonnerie is a very old street and dates back to the 12th century. 'Cossonnerie' derives from the French word 'cosson' which once designated the intermediaries between the lace markers and merchants.
GPS 
Latitude: 48.861369
Longitude: 2.348955