Aioli is a sauce based on garlic, egg yolk and olive oil is widespread from Catalonia to Italy, passing by Provence. The Provençal version often includes potatoes which along with the egg yolks gives the sauce a yellowish tinge and dense texture very similar to a mayonnaise.
---
Ingredients
1 teaspoon of rock salt
1 medium sized potato, peeled and boiled
6 cloves of garlic or more depending on your taste
1 egg yolk
Olive oil/ sunflower oil (approximately 30 cl)
1 teaspoon of Dijon mustard
---
Method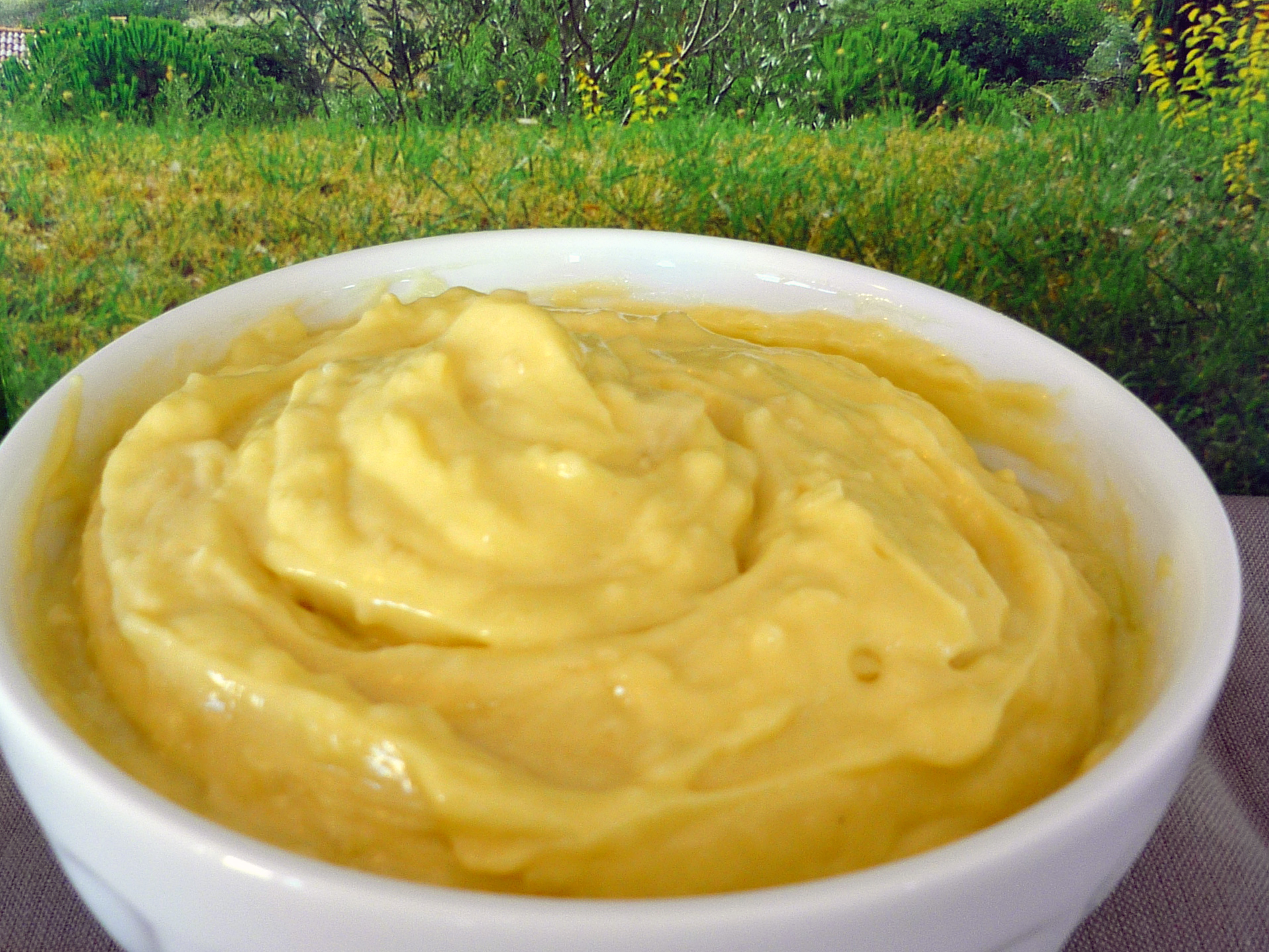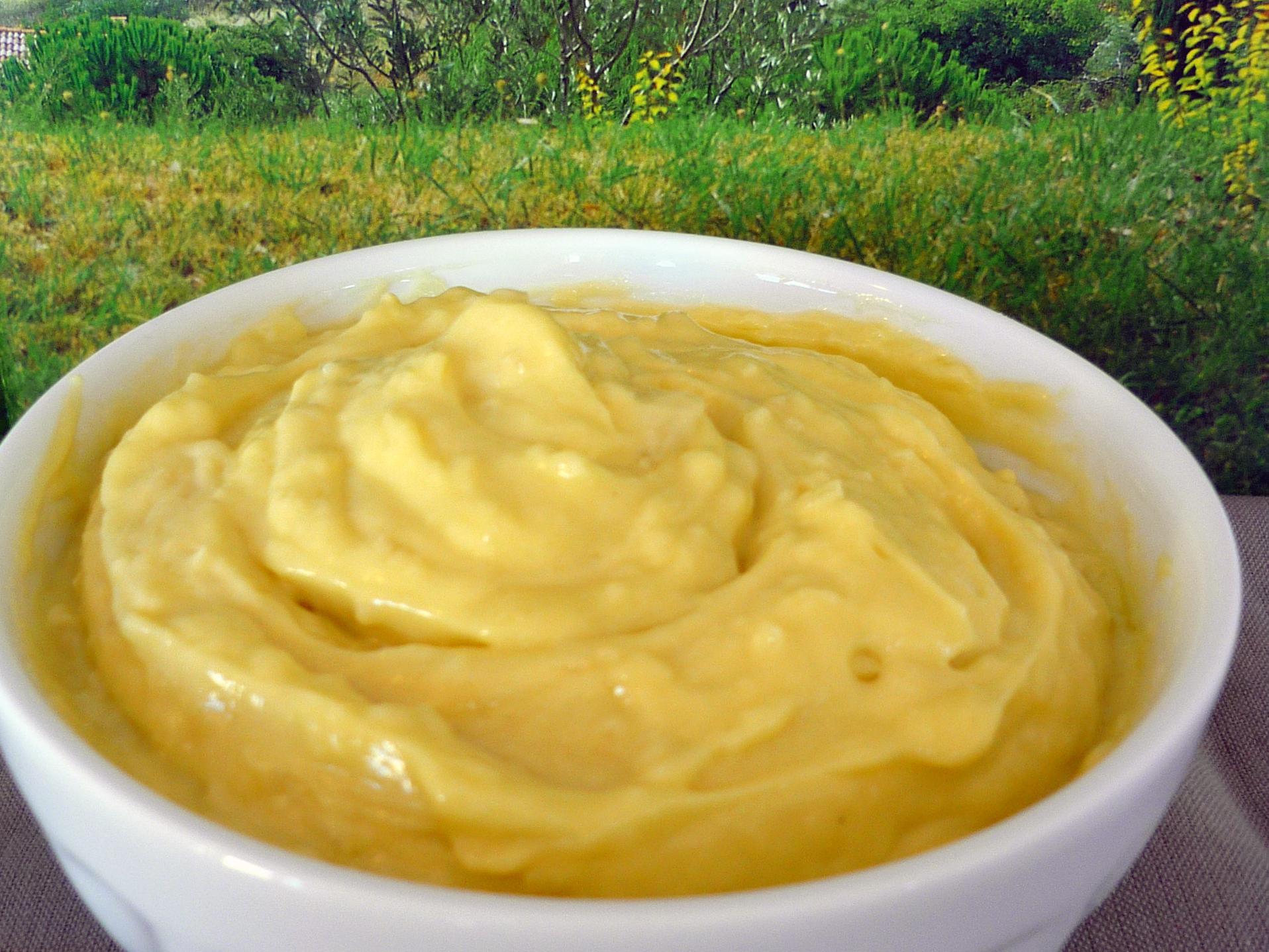 In a mortar and pestle put the rock salt and the peeled garlic cloves and crush them.
Add the potato and crush it in with the rest of the mix.
Add the Dijon mustard and egg yolk.
Mount the mixture (like a mayonnaise) whisking continuously whilst progressively adding the oil in a thin, steady stream.
This sauce can accompany cod or other white fish, vegetables, hard boiled eggs, etc…
---