The important news of the day is the new name chosen for the French region of Nord-Pas-de-Calais-Picardie.
It was announced this very morning that the newly created region of Nord-Pas-de-Calais-Picardie had a new name: Hauts-de-France. The new name was preferred over Terres-du-Nord and Nord-de-France. The Hauts-de-France region was created on the 1st January 2016 with the amalgamation of the Nord-Pas-de-Calais and Picardy regions.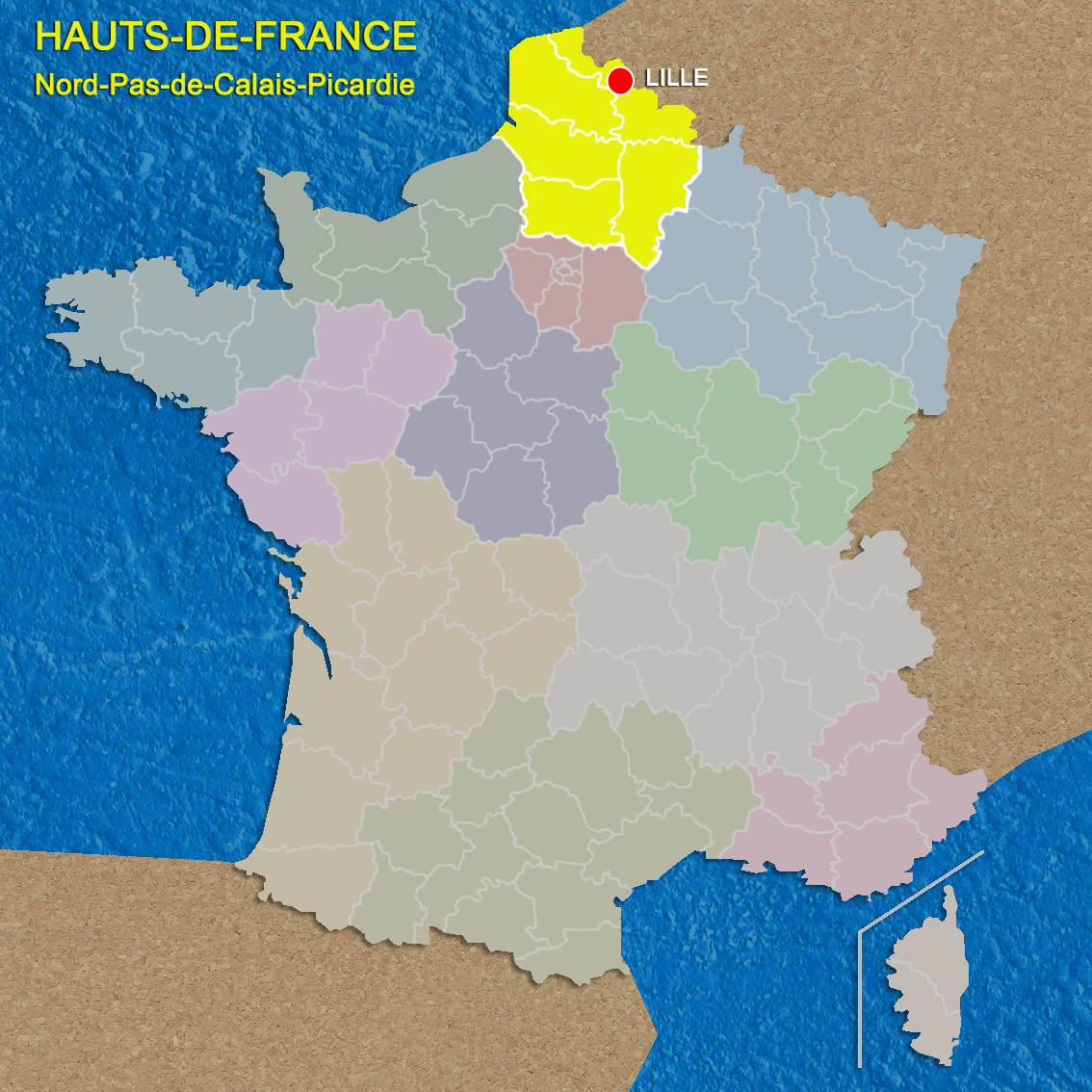 The new name will be confirmed by the Government and the Conseil d'État before October this year. The region is home to almost 6 million people, making it France's third most populous region. The Hauts-de-France includes 5 départements (Aisne, Nord, Oise, Pas-de-Calais, Somme) and 3,838 communes including large cities such as Lille, Amiens, Roubaix, Dunkirk, Tourcoing, Lens, Douai, Valenciennes, Calais, Maubeuge, Boulogne-sur-Mer, Saint-Quentin, Beauvais and Béthune.
The Hauts-de-France region includes some of France's beautiful sites such as the belfries of Flanders listed by Unesco, the old town centres of Lille, Boulogne-sur-Mer, Bergues and Cassel, the cathedrals of Amiens, Laon, Senlis and Beauvais, the castles of Compiègne, Pierrefonds and Chantilly.
The next region to announce its new name towards the end of April: Alsace-Champagne-Ardenne-Lorraine which will have to choose between Acalie, Rhin-Champagne, Nouvelle Austrasie or Grand-Est.
Featured image: Grand Place of Lille and Belfry © Velvet – licence [CC BY-SA 3.0] from Wikimedia Commons