Yesterday morning Pierre took Jodie from Australia on a Walking Tour in the old town of Colmar. It was a beautiful day and we took great pleasure in discovering the old town of Colmar with its many half-timbered houses built by the nobility and aristocracy from the 14th to the 17th centuries.
Here are a few photos of sites we discovered yesterday morning on our Walking Tour of the historic town of Colmar in Alsace:
The Gothic portal of the Dominican Convent:
The clock of the Colmar Collegiate church: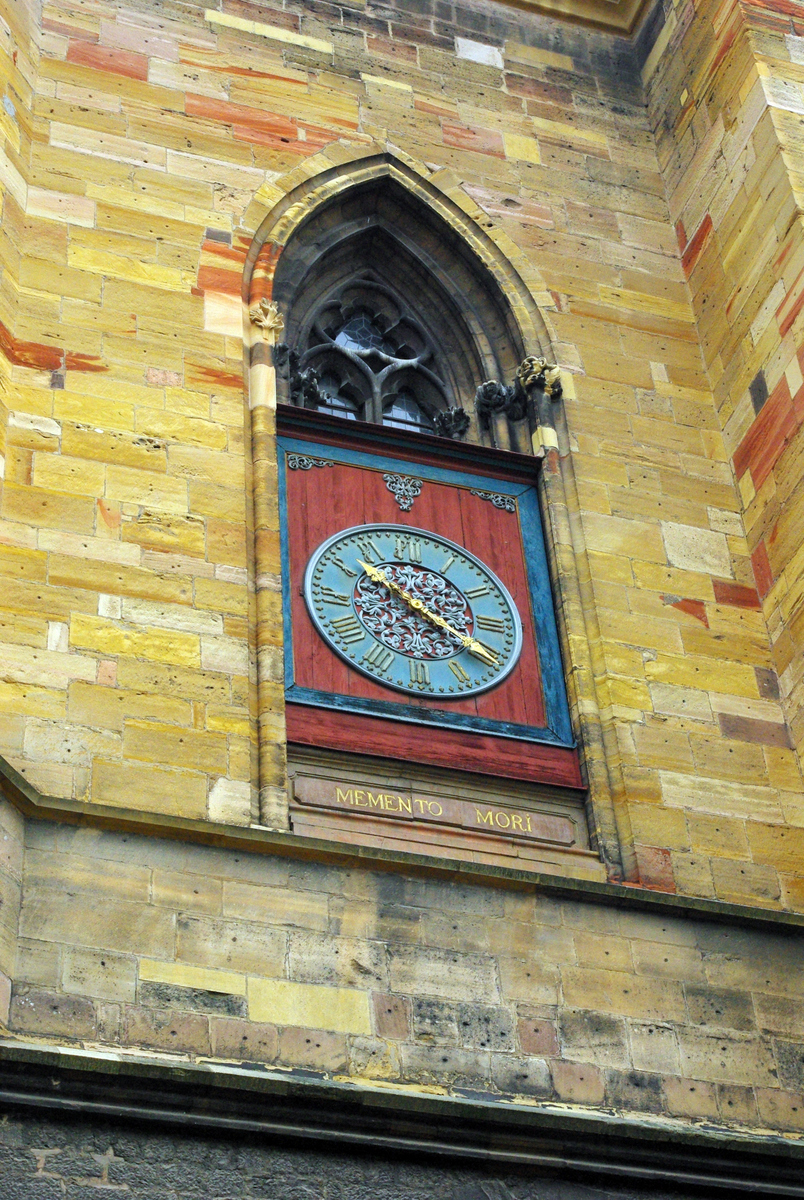 Colmar's oldest house, the Adolf House (1350):
The Zum Kragen House with a polychrome wooden statue depicting a bearded Renaissance character: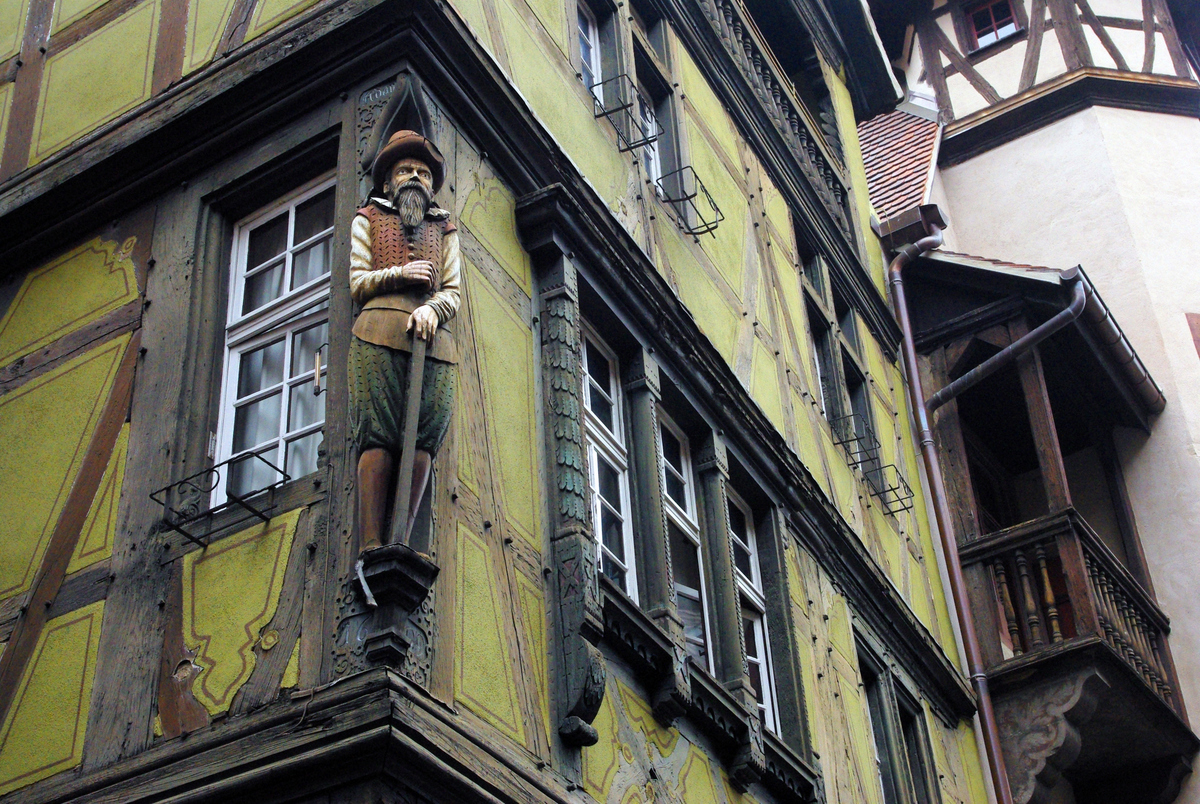 The Pfister House one of the most beautiful bourgeois residences built in Alsace:
An accordionist playing in front of the Old Customs House (or Ancienne Douane):
A decorated window shop on Rue des Tanneurs: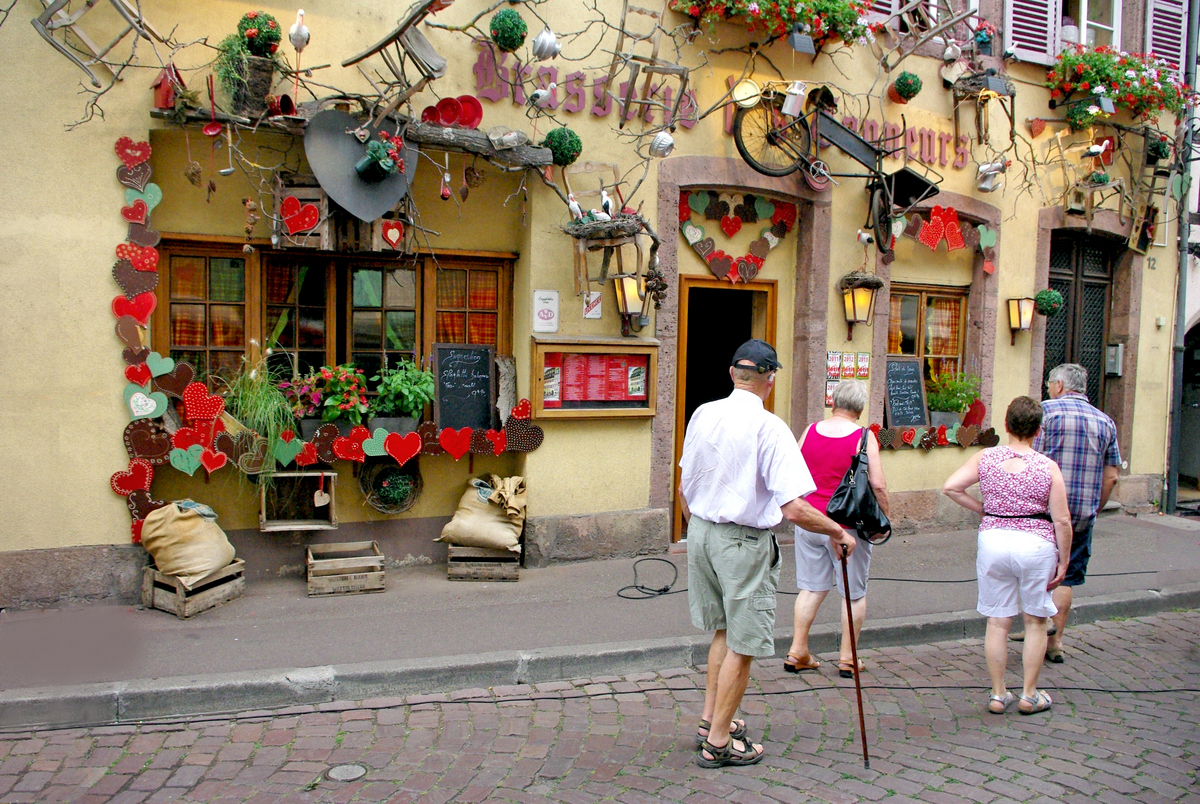 A general view of La Petite Venise district (the Little Venice):
The half-timbered façades on Quai de la Poissonnerie:
The Quai de la Poissonnerie:
The narrow pedestrian street of rue de la Poissonnerie:
Rue de la Herse in the Krutenau district:
The great view of the Little Venice from Pont Saint-Pierre:
Find out more about the old town of Colmar.