Bonjour! - French Moments is all about bringing a little bit of France to wherever you are in the world. I'm Pierre and as a French/Australian I spent my childhood in France and Germany before moving to Australia which is where I began French Moments. Now back in Europe I am thoroughly enjoying being so close to everything in France again. My English isn't perfect, the photos aren't professional but a lot of passion goes into this site and I love this crazy adventure where I am learning and growing all the time. I'm cheered on my wife Rachel and our beautiful daughter Aimée who occasionally feature on the blog too and together we make up the French Moments family.
It's time to book your stay in France!
Discover Paris, the City of Light!
Secret and Offbeat Paris
The Montmartre Cemetery in the 18th arrondissement of Paris is the second largest operating cemetery of the French capital. The 10.48 acre…
Arrondissements of Paris
The steep rue Lepic (18th arrondissement) that climbs the hill of Montmartre gives access to Paris' two surviving windmills. Commonly named 'Moulin…
Paris Food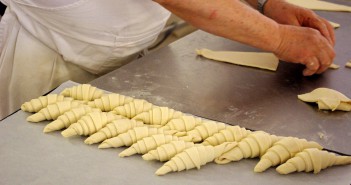 From the 7th-17 May 2015, the Paris Bread Festival (Fête du Pain) has been celebrating its 20th anniversary on the forecourt…
Suburbs of Paris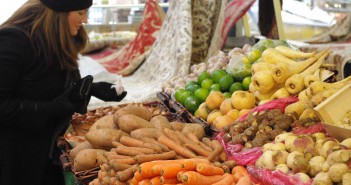 In January we moved back to Maisons-Laffitte – a beautiful little town North-West of Paris. It is close enough to…
Discover the cities of France!
The Ducal Palace of Nancy was the epicentre of the Lorraine of the Dukes. Today the Palace shows but a…
Pays de Savoie
Mont-Blanc is Western Europe's highest mountain at an altitude of 4.810 m (15,781 ft) above sea-level. Located on the French-Italian…
Mountains of France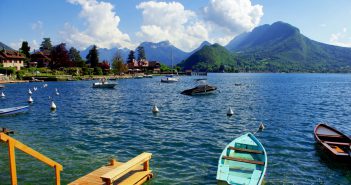 The steep wooded and snow-capped mountains rising majestically above the stunning yet peaceful turquoise waters of Lake Annecy provide an unforgettable view.…
The imposing castle of Pierrefonds, located 80 km to the north-east of Paris, appears enchantingly around a bend in the…
On 9 November, Germany and Europe commemorate the fall of the Berlin Wall. The generation of our young people were…
The French National Anthem is known as La Marseillaise and was composed during the events of the French Revolution in…
Movies and Music
Who was Dalida? This is the inevitable question people ask me when walking on a tour of Montmartre. The glamorous…
Quizzes on France
Welcome to the Squares of Paris Quiz! Are you up for the challenge? Take the Squares of Paris Quiz. 10…