Bonjour! - French Moments is all about bringing a little bit of France to wherever you are in the world. I'm Pierre and as a French/Australian I spent my childhood in France and Germany before moving to Australia which is where I began French Moments. Now back in Europe I am thoroughly enjoying being so close to everything in France again. My English isn't perfect, the photos aren't professional but a lot of passion goes into this site and I love this crazy adventure where I am learning and growing all the time. I'm cheered on my wife Rachel and our beautiful daughter Aimée who occasionally feature on the blog too and together we make up the French Moments family.
It's time to book your stay in France!
Discover Paris, the City of Light!
Secret and Offbeat Paris
While exploring Paris, you've probably spotted some of the Wallace fountains. These iconic elements of street furniture in Paris are found in…
Arrondissements of Paris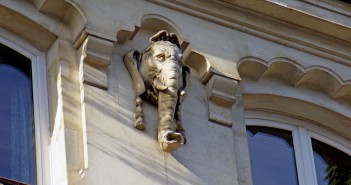 How many people passing by the busy street of rue de la Cossonnerie actually know there is an elephant head…
Paris Food
Summer is in full swing, and it is time for a well-deserved vacation. We all need a trip to Paris,…
Suburbs of Paris
On the first day of May I took my little girl with me on a promenade in Sartrouville across the…
Discover the cities of France!
I wanted to go there for a while and waited for the perfect Summer day. I am talking about the…
Pays de Savoie
The view of the Palais de l'Île from Pont Perrière in Annecy is one of the most photographed sights in France.…
Mountains of France
The great mountain passes in the French Alps played a great part in the mountain range's history, from the Roman era…
The Ducal Palace of Nancy was the epicentre of the Lorraine of the Dukes. Today the Palace shows but a…
When we woke up this morning there were no words to describe what had just happened in our beautiful city…
According to the Article 2 of the French Constitution dating from the 28 September 1958, the national motto of France…
Movies and Music
Check out our new video on Youtube: Paris Café – 1 Hour of Relaxing Smooth Jazz Music With Stunning Views…
Quizzes on France
Welcome to the French Cheese Quiz! Are you up for the challenge? Take the French Cheese Quiz. 10 questions to…