Bonjour! - French Moments is all about bringing a little bit of France to wherever you are in the world. I'm Pierre and as a French/Australian I spent my childhood in France and Germany before moving to Australia which is where I began French Moments. Now back in Europe I am thoroughly enjoying being so close to everything in France again. My English isn't perfect, the photos aren't professional but a lot of passion goes into this site and I love this crazy adventure where I am learning and growing all the time. I'm cheered on my wife Rachel and our beautiful daughter Aimée who occasionally feature on the blog too and together we make up the French Moments family.
It's time to book your stay in France!
Discover Paris, the City of Light!
Secret and Offbeat Paris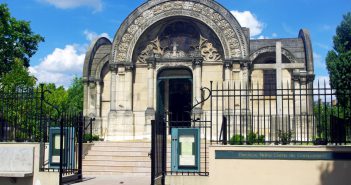 Caught between the Périphérique and the Convention Centre at Porte Maillot, the church of Notre-Dame de la Compassion, Paris does…
Arrondissements of Paris
A few days ago, one of our students in French asked us a tricky question: "where is Paris' highest street?"…
Paris Food
For delicious French moments in Paris, you can simply enter a pâtisserie and enjoy choosing your favourite pastry. Facing so…
Suburbs of Paris
Last weekend we visited the historic town of Conflans-Sainte-Honorine, 25 kilometres to the north-west of Paris in the Yvelines département. The…
Discover the cities of France!
Preparing your trip to Paris can be a bit complicated to organise, particularly if you're planning on visiting several monuments…
Pays de Savoie
The Annecy Lakeshore is one of the most beautiful sites to discover in the French Alps. The stunning setting of the…
Mountains of France
Located 50km from Clermont-Ferrand, Puy de Sancy is the highest mountain in the Massif Central. The mountain towers over the…
With its distinctive towers, the edifice on the Île de la Cité used to belong to the Kings of France.…
From Monday 16 to Wednesday 25 November days the Eiffel Tower is lit up in Blue, White and Red to honour…
The Gallic rooster is a symbol of France and personifies the early inhabitants of France, the Gauls. France identified herself…
Movies and Music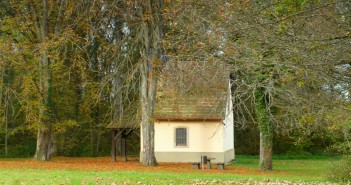 Que reste-t-il de nos amours ? (I wish you love)… The song talks about what is left of love with…
Quizzes on France
Welcome to the Squares of Paris Quiz! Are you up for the challenge? Take the Squares of Paris Quiz. 10…