Bonjour! - French Moments is all about bringing a little bit of France to wherever you are in the world. I'm Pierre and as a French/Australian I spent my childhood in France and Germany before moving to Australia which is where I began French Moments. Now back in Europe I am thoroughly enjoying being so close to everything in France again. My English isn't perfect, the photos aren't professional but a lot of passion goes into this site and I love this crazy adventure where I am learning and growing all the time. I'm cheered on my wife Rachel and our beautiful daughter Aimée who occasionally feature on the blog too and together we make up the French Moments family.
It's time to book your stay in France!
Discover Paris, the City of Light!
Secret and Offbeat Paris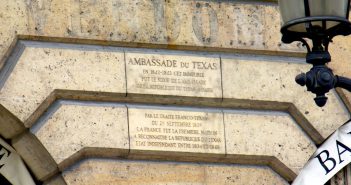 Did you know that a carving on a façade indicates where the Texas Embassy in Paris used to be? Let…
Arrondissements of Paris
The Lion of Belfort is a bronze sculpture by Auguste Bartholdi that stands below the castle of Belfort in Franche-Comté…
Paris Food
In many European countries children decorate nests just before Easter. In Paris a traditional cake representing an Easter egg nest is…
Suburbs of Paris
On the first day of May I took my little girl with me on a promenade in Sartrouville across the…
Discover the cities of France!
French journalist and writer André Hallays (1859-1930) once said: "here dwells the relics of which are today the most precious treasure…
Pays de Savoie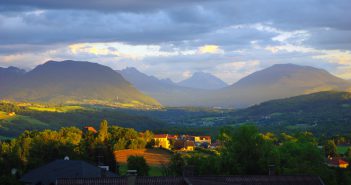 Commanding fine views of the Alps and as far as the Jura, the village of Groisy is situated 20 minutes…
Mountains of France
The great mountain passes in the French Alps played a great part in the mountain range's history, from the Roman era…
The view of the Palais de l'Île from Pont Perrière in Annecy is one of the most photographed sights in France.…
The Gallic rooster is a symbol of France and personifies the early inhabitants of France, the Gauls. France identified herself…
Before the French Revolution the symbol of the Kingdom of France was the fleur-de-lis. In the 20th century the French…
Movies and Music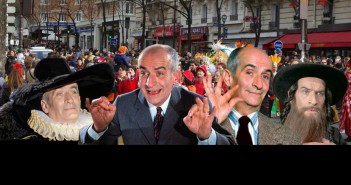 Although almost unknown in the English-speaking world, Louis de Funès (31 July 1914 – 27 January 1983) is still the…
Quizzes on France
Here are 12 questions about France… do you know the answers? France Trivia The answers A: the Garonne River. A:…