Bonjour! - French Moments is all about bringing a little bit of France to wherever you are in the world. I'm Pierre and as a French/Australian I spent my childhood in France and Germany before moving to Australia which is where I began French Moments. Now back in Europe I am thoroughly enjoying being so close to everything in France again. My English isn't perfect, the photos aren't professional but a lot of passion goes into this site and I love this crazy adventure where I am learning and growing all the time. I'm cheered on my wife Rachel and our beautiful daughter Aimée who occasionally feature on the blog too and together we make up the French Moments family.
It's time to book your stay in France!
Discover Paris, the City of Light!
Secret and Offbeat Paris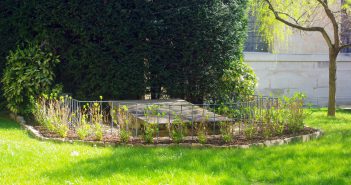 Whether liked or hated, Napoleon Bonaparte still fascinates today. Since its exile to the remote island of St. Helena, many mysteries…
Arrondissements of Paris
The Marais District is located in the 3rd and 4th arrondissements in Paris between Beaubourg and the Place de la Bastille…
Paris Food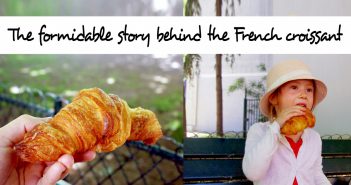 A breakfast friend par excellence, the French croissant is a gastronomic symbol of France abroad. Indeed, for nearly 200 years,…
Suburbs of Paris
Last weekend we visited the historic town of Conflans-Sainte-Honorine, 25 kilometres to the north-west of Paris in the Yvelines département. The…
Discover the cities of France!
The renowned Fine Arts Museum of Rouen was established by Napoleon I but the present building dates back to the end…
Pays de Savoie
When I show the region of Annecy to our family and friends, I always bring them to Talloires, a small…
Mountains of France
Since we've moved to an alpine village in the Tarentaise Valley we have not yet taken the time to explore…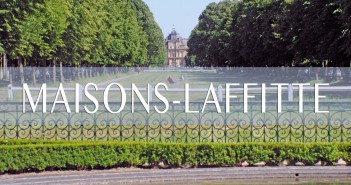 Maisons-Laffitte is worth a visit for its chateau and park… To the North-West of Paris, Maisons-Laffitte in the Yvelines département is…
From Monday 16 to Wednesday 25 November days the Eiffel Tower is lit up in Blue, White and Red to honour…
The Gallic rooster is a symbol of France and personifies the early inhabitants of France, the Gauls. France identified herself…
Movies and Music
Check out our new video on Youtube: The Romance of Paris – 1 Hour of Romantic and Inspiring Music With…
Quizzes on France
Welcome to the Eiffel Tower Quiz! Are you up for the challenge? Take the Eiffel Tower Quiz. 12 questions to…