Bonjour! - French Moments is all about bringing a little bit of France to wherever you are in the world. I'm Pierre and as a French/Australian I spent my childhood in France and Germany before moving to Australia which is where I began French Moments. Now back in Europe I am thoroughly enjoying being so close to everything in France again. My English isn't perfect, the photos aren't professional but a lot of passion goes into this site and I love this crazy adventure where I am learning and growing all the time. I'm cheered on my wife Rachel and our beautiful daughter Aimée who occasionally feature on the blog too and together we make up the French Moments family.
It's time to book your stay in France!
Discover Paris, the City of Light!
Secret and Offbeat Paris
This is one of my favourite offbeat Paris spots in the 4th arrondissement, one you can't see from the street.…
Arrondissements of Paris
The Rotunda at La Villette (Rotonde de La Villette) is one of the last surviving buildings of the Farmers-General Wall…
Paris Food
Summer is in full swing, and it is time for a well-deserved vacation. We all need a trip to Paris,…
Suburbs of Paris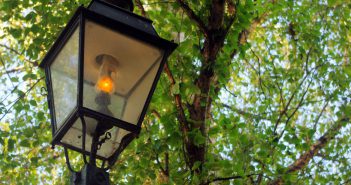 Malakoff does not rank amongst my favourite destinations in the Paris region. I knew very little of this residential suburb…
Discover the cities of France!
The Paris Zoological Park is situated in the 12th arrondissement of Paris. It offers to its visitors a journey around the globe…
Pays de Savoie
Welcome to Annecy! Only a few cities in France can boast of being situated between a gorgeous lake and snow-capped…
Mountains of France
An iconic natural landmark in Provence, similar to Mont Ventoux and Sainte-Baume, Montagne Sainte-Victoire, a white limestone mountain range, extends…
Located between Orléans and Blois in the Loire Valley, the castle of Meung-sur-Loire was originally the country residence of the…
Throughout her reign, the Queen of England expressed her pleasure at discovering France, "this beautiful country" which she first visited…
Before the French Revolution the symbol of the Kingdom of France was the fleur-de-lis. In the 20th century the French…
Movies and Music
Check out our new video on Youtube: The Romance of Paris – 1 Hour of Romantic and Inspiring Music With…
Quizzes on France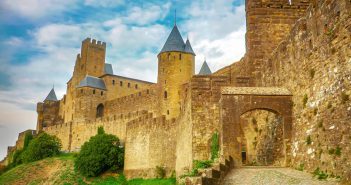 Welcome to the Carcassonne Quiz! Are you up for the challenge? Take the Carcassonne Quiz. 10 questions to test your…