Bonjour! - French Moments is all about bringing a little bit of France to wherever you are in the world. I'm Pierre and as a French/Australian I spent my childhood in France and Germany before moving to Australia which is where I began French Moments. Now back in Europe I am thoroughly enjoying being so close to everything in France again. My English isn't perfect, the photos aren't professional but a lot of passion goes into this site and I love this crazy adventure where I am learning and growing all the time. I'm cheered on my wife Rachel and our beautiful daughter Aimée who occasionally feature on the blog too and together we make up the French Moments family.
It's time to book your stay in France!
Discover Paris, the City of Light!
Secret and Offbeat Paris
A few days ago, one of our students in French asked us a tricky question: "where is Paris' highest street?"…
Arrondissements of Paris
The Opera Garnier or Palais Garnier is one of Paris' most celebrated monuments. Situated in the 9th arrondissement at the…
Paris Food
For delicious French moments in Paris, you can simply enter a pâtisserie and enjoy choosing your favourite pastry. Facing so…
Suburbs of Paris
On the first day of May I took my little girl with me on a promenade in Sartrouville across the…
Discover the cities of France!
The Paris Zoological Park is situated in the 12th arrondissement of Paris. It offers to its visitors a journey around the globe…
Pays de Savoie
At the very end of the Belleville valley lies the stunning domain of Val Thorens. Built above the tree line, "Val…
Mountains of France
We are fortunate to live in a village situated on the East side of the Salève mountain. I climbed the…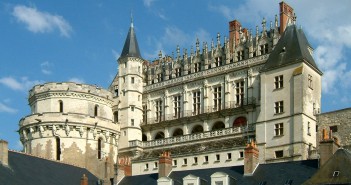 Located half way between Orléans and Tours, the little city of Amboise has played a great part in French history,…
The Fifth Republic gives the French President extensive executive powers in France. The Chief of state is popularly elected to…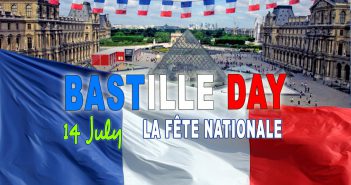 What makes Bastille Day so special to the French? Mainly because this is the French national holiday! The celebration takes…
Movies and Music
Who was Dalida? This is the inevitable question people ask me when walking on a tour of Montmartre. The glamorous…
Quizzes on France
Welcome to the Eiffel Tower Quiz! Are you up for the challenge? Take the Eiffel Tower Quiz. 12 questions to…