Bonjour! - French Moments is all about bringing a little bit of France to wherever you are in the world. I'm Pierre and as a French/Australian I spent my childhood in France and Germany before moving to Australia which is where I began French Moments. Now back in Europe I am thoroughly enjoying being so close to everything in France again. My English isn't perfect, the photos aren't professional but a lot of passion goes into this site and I love this crazy adventure where I am learning and growing all the time. I'm cheered on my wife Rachel and our beautiful daughter Aimée who occasionally feature on the blog too and together we make up the French Moments family.
It's time to book your stay in France!
Discover Paris, the City of Light!
Secret and Offbeat Paris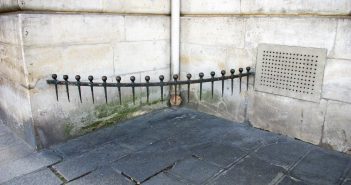 Paris is full with little oddities and unusual things to see. One of them are empêche-pipi that can still be…
Arrondissements of Paris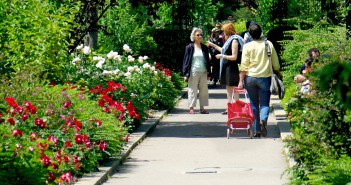 The Promenade plantée, also known as the Coulée verte René-Dumont, runs through the 12th arrondissement of Paris. This 4.5 km…
Paris Food
The café scene is a vital part of the social life of Paris where artists, writers, intellectuals and celebrities meet in…
Suburbs of Paris
La Défense is Europe's largest purpose-built business district to the West of the city of Paris. The district is a…
Discover the cities of France!
I wanted to go there for a while and waited for the perfect Summer day. I am talking about the…
Pays de Savoie
You've probably heard of major sites in the French Alps without knowing they were located in the Tarentaise Valley. If I…
Mountains of France
At the very end of the Belleville valley lies the stunning domain of Val Thorens. Built above the tree line, "Val…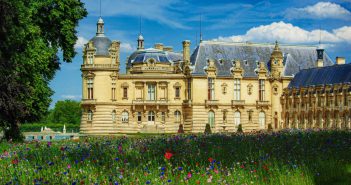 Like a fairytale castle, Chantilly is surrounded by a vast estate of 7,800 hectares, North of Paris. Technically, here we…
When we woke up this morning there were no words to describe what had just happened in our beautiful city…
The French National Anthem is known as La Marseillaise and was composed during the events of the French Revolution in…
Movies and Music
Discover Versailles Palace on Youtube! Here it is: our first-ever video on Youtube has been published. The photographic journey of…
Quizzes on France
Welcome to the Rocamadour Quiz! Are you up for the challenge? Take the Rocamadour Quiz. 10 questions to test your…