Bonjour! - French Moments is all about bringing a little bit of France to wherever you are in the world. I'm Pierre and as a French/Australian I spent my childhood in France and Germany before moving to Australia which is where I began French Moments. Now back in Europe I am thoroughly enjoying being so close to everything in France again. My English isn't perfect, the photos aren't professional but a lot of passion goes into this site and I love this crazy adventure where I am learning and growing all the time. I'm cheered on my wife Rachel and our beautiful daughter Aimée who occasionally feature on the blog too and together we make up the French Moments family.
It's time to book your stay in France!
Discover Paris, the City of Light!
Secret and Offbeat Paris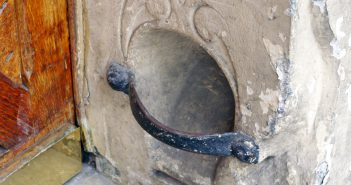 When visiting Paris you might take notice of tiny remnants of days gone by, wondering what they were used for.…
Arrondissements of Paris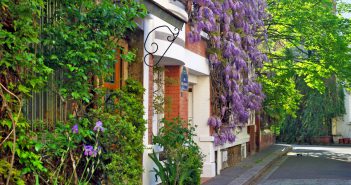 La Cité Florale (Floral City) is an idyllic village in the 13th arrondissement of Paris where time stands still. I…
Paris Food
The café scene is a vital part of the social life of Paris where artists, writers, intellectuals and celebrities meet in…
Suburbs of Paris
La Défense is Europe's largest purpose-built business district to the West of the city of Paris. The district is a…
Discover the cities of France!
French journalist and writer André Hallays (1859-1930) once said: "here dwells the relics of which are today the most precious treasure…
Pays de Savoie
When you drive around the mountains surrounding Annecy you'll pass many cyclists tempted by the challenging climbs which are sometimes…
Mountains of France
I still have to pinch myself when I look through the window at the magnificent landscape of the Alps. Snow-capped mountains…
The Ducal Palace of Nancy was the epicentre of the Lorraine of the Dukes. Today the Palace shows but a…
The French National Anthem is known as La Marseillaise and was composed during the events of the French Revolution in…
According to the Article 2 of the French Constitution dating from the 28 September 1958, the national motto of France…
Movies and Music
Who was Dalida? This is the inevitable question people ask me when walking on a tour of Montmartre. The glamorous…
Quizzes on France
Here are 12 questions about France… do you know the answers? France Trivia The answers A: the Garonne River. A:…