Bonjour! - French Moments is all about bringing a little bit of France to wherever you are in the world. I'm Pierre and as a French/Australian I spent my childhood in France and Germany before moving to Australia which is where I began French Moments. Now back in Europe I am thoroughly enjoying being so close to everything in France again. My English isn't perfect, the photos aren't professional but a lot of passion goes into this site and I love this crazy adventure where I am learning and growing all the time. I'm cheered on my wife Rachel and our beautiful daughter Aimée who occasionally feature on the blog too and together we make up the French Moments family.
It's time to book your stay in France!
Discover Paris, the City of Light!
Secret and Offbeat Paris
The Montmartre Cemetery in the 18th arrondissement of Paris is the second largest operating cemetery of the French capital. The 10.48 acre…
Arrondissements of Paris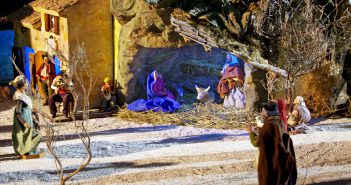 One of the most famous Nativity Scenes in Paris is found inside the Notre-Dame cathedral and attracts almost 2 million visitors from the first Sunday of Advent…
Paris Food
The French baguette is one of the biggest symbols of the nation. The daily ritual of buying fresh bread is…
Suburbs of Paris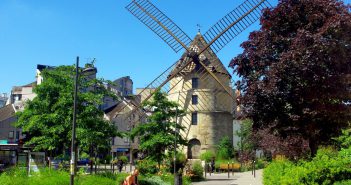 Ivry-sur-Seine does not rank amongst my favourite destinations in the Paris region. I knew of a beautiful windmill over there…
Discover the cities of France!
I wanted to go there for a while and waited for the perfect Summer day. I am talking about the…
Pays de Savoie
Annecy has a long history linked to the strategic position of the city on the route between Geneva and Italy…
Mountains of France
Unlike the Alps and the Pyrenees, the Vosges mountains are synonymous with softness thanks to the rounded shape of their…
The view of the Palais de l'Île from Pont Perrière in Annecy is one of the most photographed sights in France.…
The Fifth Republic gives the French President extensive executive powers in France. The Chief of state is popularly elected to…
The United States have Uncle Sam, the UK John Bull, Australia Boxing Kangaroo and France the attractive Marianne. Present everywhere…
Movies and Music
In France, the fifth month of the year is beautifully known as "le joli mois de mai" (the beautiful month…
Quizzes on France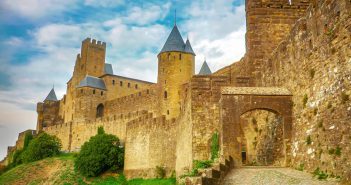 Welcome to the Carcassonne Quiz! Are you up for the challenge? Take the Carcassonne Quiz. 10 questions to test your…