The Top 10 of the most visited Sites and Monuments in France in 2011 puts Paris at the top end of the scale. The list includes the number of paid admissions entrances to French sites, museums and monuments. It does not include free admission sites such as Notre-Dame in Paris and the Gothic cathedrals of France, the park of Versailles Palace, the shrines of Rocamadour and Lourdes, the old town of Sarlat or the Cité of Carcassonne.
Top 10 Most Visited Sites
France has a large number of sites and monuments. Even if it is difficult to share them, we have tried to highlight some of them!
1 Disneyland Paris
Marne-la-Vallée (East of Paris)
15,600,000 visitors
Louvre
8,877,653 visitors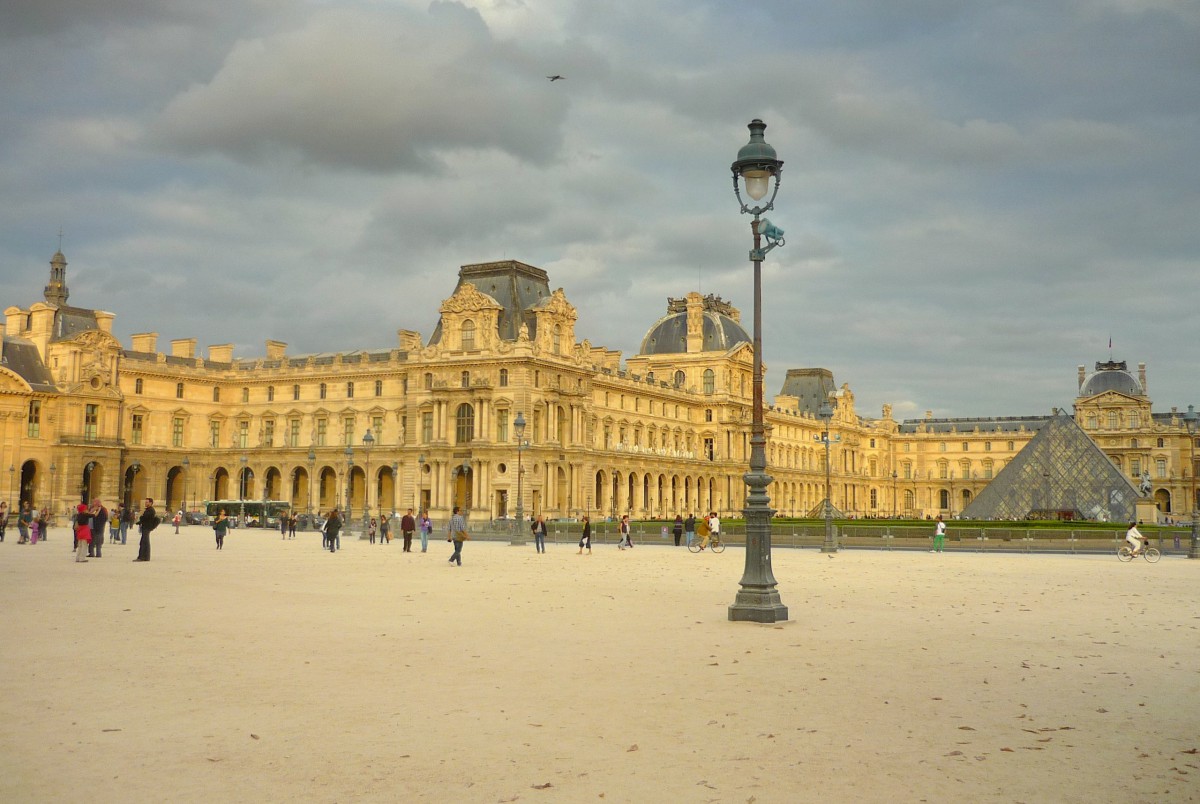 Paris
7,086,273 visitors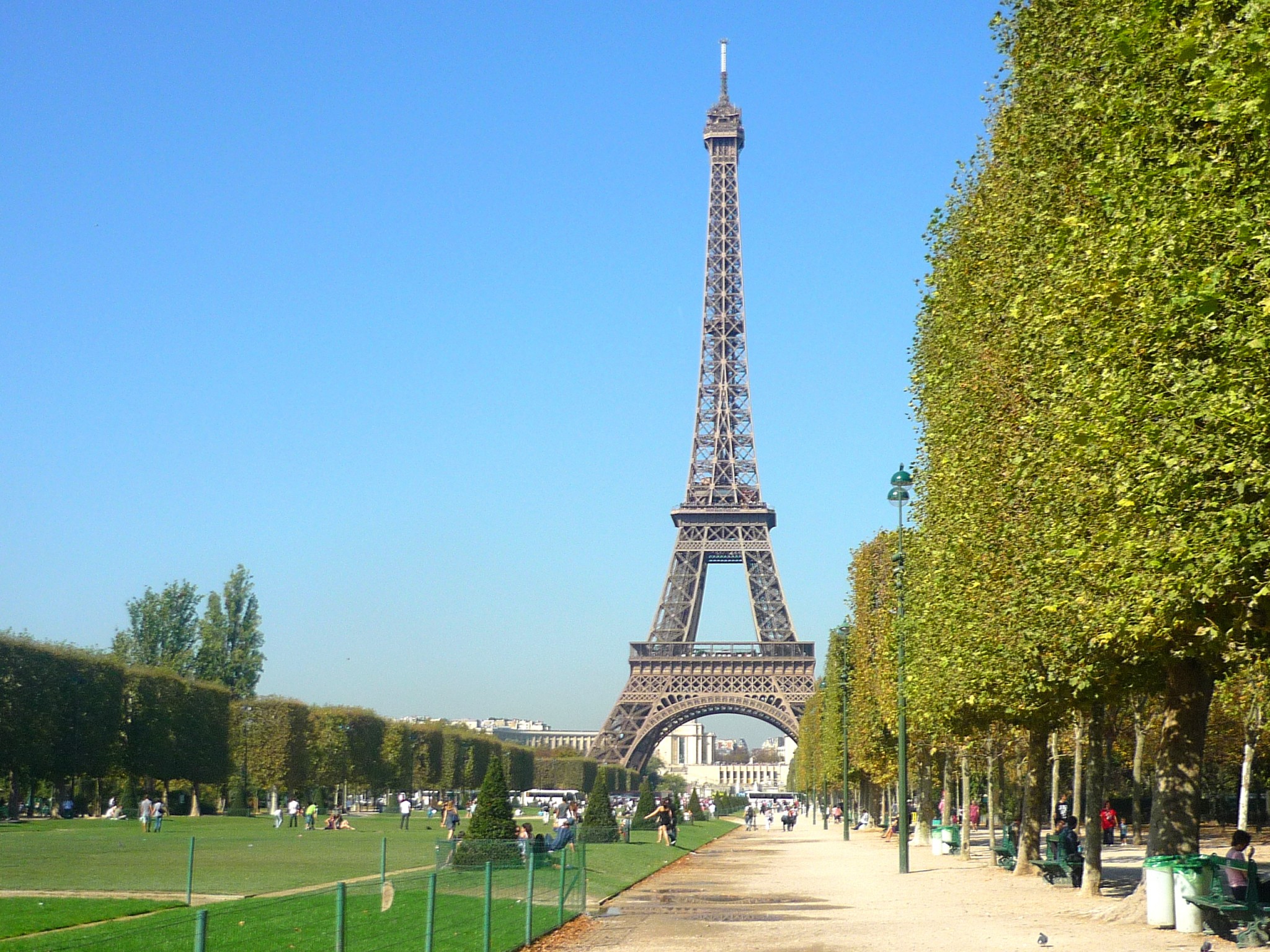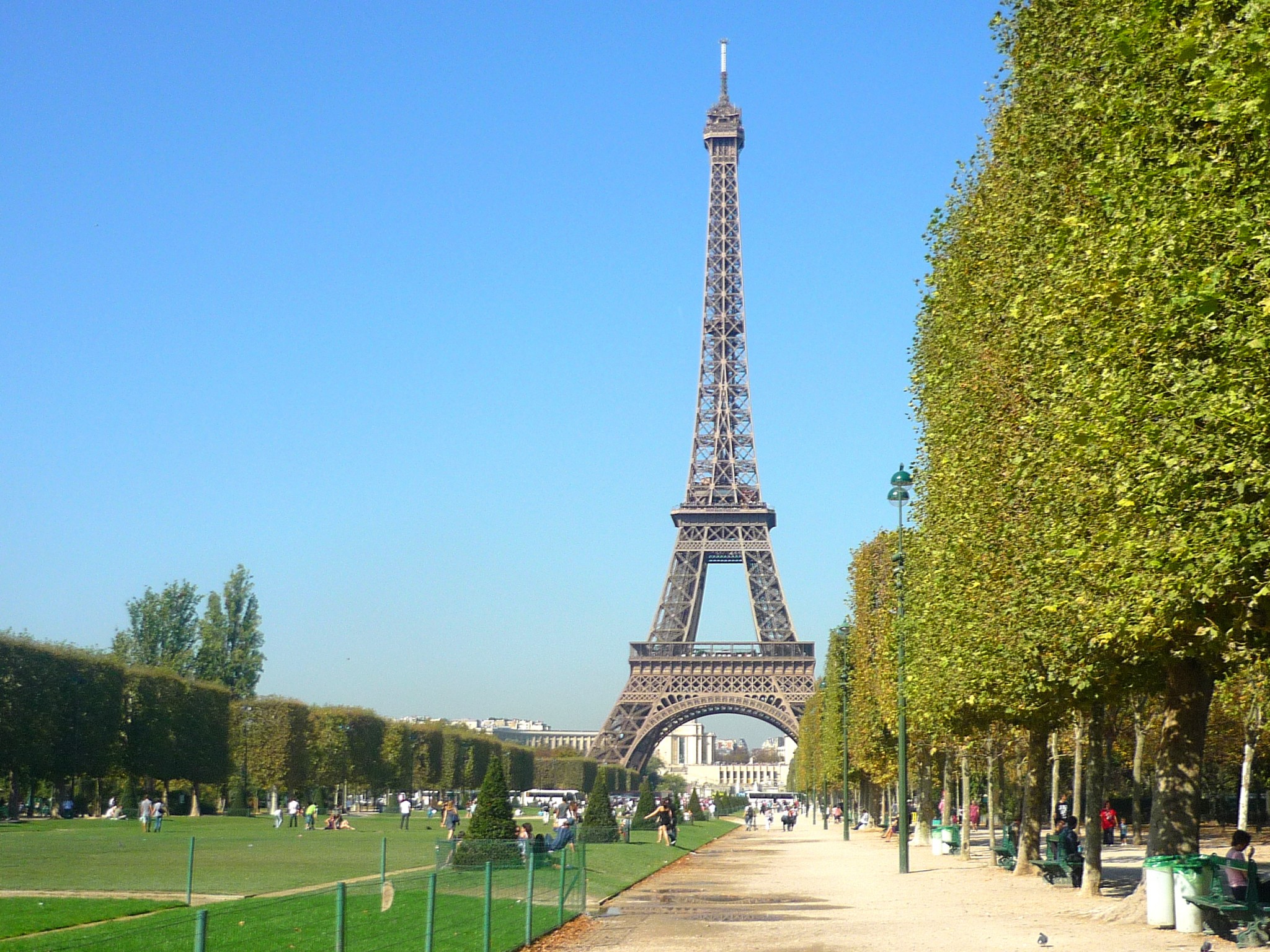 4 Château de Versailles
6,746,196 visitors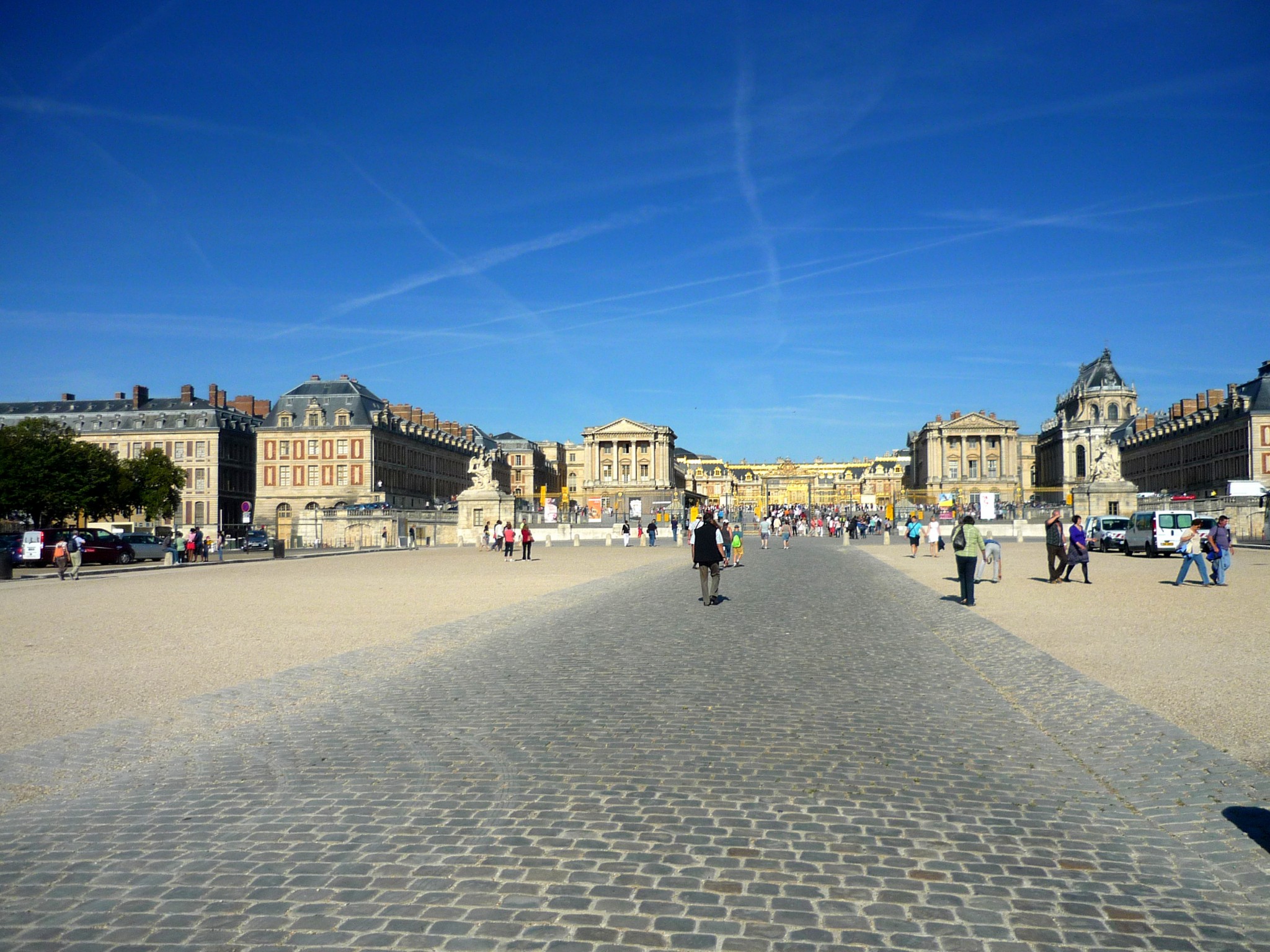 5 Centre Pompidou
Paris
3,611,693 visitors
6 Musée d'Orsay
Paris
3,144,449 visitors
7 Cité des Sciences de la Villette
Paris
2,654,000 visitors
8 National Museum of Natural History
Paris
2,065,750 visitors
9 Parc Futuroscope
Poitiers
1,850,000 visitors
10 Galeries nationales du Grand Palais
Paris
1,839,423 visitors
And the list goes on…
11 Cimetière Américain d'Omaha, Colleville = 1,607,498 visitors
12 Parc Astérix, Plailly = 1,599,300 visitors
13 Arc de Triomphe, Paris = 1,583,107
14 Puy du Fou (grand Parc + Cinéscénie), Les Épesses = 1,493,000
15 Musée du quai Branly, Paris = 1,457,028 visitors
16 Musée de l'Armée, Paris = 1,433,850 visitors
17 Merveille de l'abbaye, Mont-Saint-Michel = 1,335,683 visitors
18 Viaduc de Millau, Millau = 1,153,000 visitors
19 Château et musée des Ducs de Bretagne, Nantes = 1,146,954 visitors
20 Parc zoologique du Bois de Boulogne, Lille = 1,018,914 visitors
21 Sainte-Chapelle, Paris = 924,695 visitors
22 Tour Montparnasse, Paris = 865,846 visitors
23 Château de Chenonceau, Chenonceaux = 850,000 visitors
24 Domaine départemental de Vizille, Vizille = 840,859 visitors
25 Téléphérique de l'Aiguille du Midi, Chamonix = 836,827 visitors
26 Chemin de fer du Montenvers-Mer de Glace, Chamonix = 795,730 visitors
27 Bateaux promenades de Strasbourg, Strasbourg = 795,660 visitors
28 Château de Chambord, Chambord = 779,431 visitors
29 Panthéon, Paris = 742,855 visitors
30 Musée Rodin, Paris = 734,712 visitors
31 Parc zoologique de la Palmyre, Les Mathes = 712,282 visitors
32 Verrerie de Biot, Biot = 707,419 visitors
33 Musée de l'Orangerie, Paris = 697,108 visitors
34 Cathédrale Sainte-Cécile, Albi = 686,485 visitors
35 Musée océanographique, Monaco = 671,343 visitors
36 Parc Nausicaa, Boulogne-sur-Mer = 622,729 visitors
37 Zoo du bois de Coulange, Amnéville-les-Thermes = 617,023 visitors
38 Musée Claude Monet, Giverny = 611,007 visitors
39 Musée d'Art moderne de la ville de Paris, Paris = 597,184 visitors
40 Musée Carnavalet, Paris = 596,711 visitors
41 Palais des Papes, Avignon = 572,972 visitors
42 Palais Garnier and musée de l'Opéra de Paris, Paris = 562,779 visitors
43 Petit Palais, Paris = 557,147 visitors
44 Visitor Center, Colleville = 536,182 visitors
45 Parc du Héron, Villeneuve d'Ascq = 532,000 visitors
46 Parc d'attractions et parc animalier Le Pal, Saint-Pourçain-sur-Besbre = 506,937 visitors
47 Parc d'attractions Nigloland, Dolancourt = 499,638 visitors
48 Parc d'attractions Walygator, Maizières-lès-Metz = 491,115 visitors
49 Gouffre de Padirac, Padirac = 437,862 visitors
50 Parc Phoenix, Nice = 420,079 visitors
51 Océanopolis, Brest = 420,000 visitors
52 Antilles de Jonzac, Jonzac = 397,500 visitors
53 Téléphérique du Brévent, Chamonix = 383,614 visitors
54 Parc zoologique et botanique, Mulhouse = 370,431 visitors
55 Grand aquarium, Saint-Malo = 367,000 visitors
56 Vedettes de Bréhat, Île de Bréhat = 360,256 visitors
57 Parc Saint-Paul, Saint-Paul = 355,000 visitors
58 Petit train de la Rhune, Sare = 344,573 visitors
59 Aquarium Mare Nostrum, Montpellier = 340,000 visitors
60 Vulcania, Saint-Ours-les-Roches = 338,000 visitors
Sources: Ministère de la Culture et de la Communication / Direction Générale des Patrimoines / Département des Études, de la Prospective et des Statistiques, Atout France
Other main tourist attractions in France
(estimated visitors in 2011)
City of Paris (Paris), 30,000,000
Notre-Dame de Paris (Paris), 13,500,000
Forest of Fontainebleau (Seine-et-Marne), 13,000,000.
Saint-Ouen Flea Market (Seine-Saint-Denis), 11,000,000
Sacré-Cœur Basilica of Montmartre (Paris), 10,500,000
Armada of Rouen (Seine-Maritime), 11,000,000 (in 2013)
Park of the Palace of Versailles (Yvelines), 7,500,000 (2007)
Old Town of Lyon (Rhône), 6,000,000
Notre-Dame-du-Rosaire Basilica of Lourdes, 6,000,000
Old Town of Toulouse (Haute-Garonne), 5,600,000
Old Town of Bordeaux (Gironde), 5,500,000
Strasbourg Cathedral (Bas-Rhin), 4,500,000
City of Nice (Alpes-Maritimes), 4,300,000
Festival of Lights in Lyon (Rhône), 4,200,000
Forest of Saint-Cloud (Hauts de Seine), 4,100,000.
Old Harbour Town of La Rochelle, 4,000,000
Rock of Monaco, 4,000,000
Old Town of Avignon, 4,000,000
Cité des sciences de La Villette (Paris), 3,900,000
Park of Miribel-Jonage (Ain et Rhône), 3,500,000
Old Harbour Town of Honfleur, 3,500,000
Mont Saint-Michel (Manche), 3,250,000
Carcassonne (Aude), 3,200,000.
Old Town of Strasbourg (Bas-Rhin), 3,100,000
La Braderie de Lille (Nord), 3,000,000
Old Town of Rouen (Seine-Maritime), 2,900,000
Les Baux de Provence (Bouches du Rhône), 2,500,000
Borély Botanic Gardens in Marseille (Bouches du Rhône), 2,400,000
Riquewihr (Haut-Rhin), 2,100,000
City of Nancy (Meurthe-et-Moselle), 2,050,000
English-French Vocabulary
(f) for féminin, (m) for masculin, (adj) for adjective and (v) for verbs
monument = monument (m)
old town = vieille ville (f)
site = site (m)
tourism = tourisme (m)
tourist = touriste (m/f)
to travel = voyager (v)
to visit = visiter (v)
visitor = visiteur (m) / visiteuse (f)