Situated 18th arrondissement, the Square Louise Michel (formerly Square Willette) is a steep green area that reaches the monumental church of Sacré-Cœur perched atop the Hill of Montmartre.
---
Square Louise Michel in Montmartre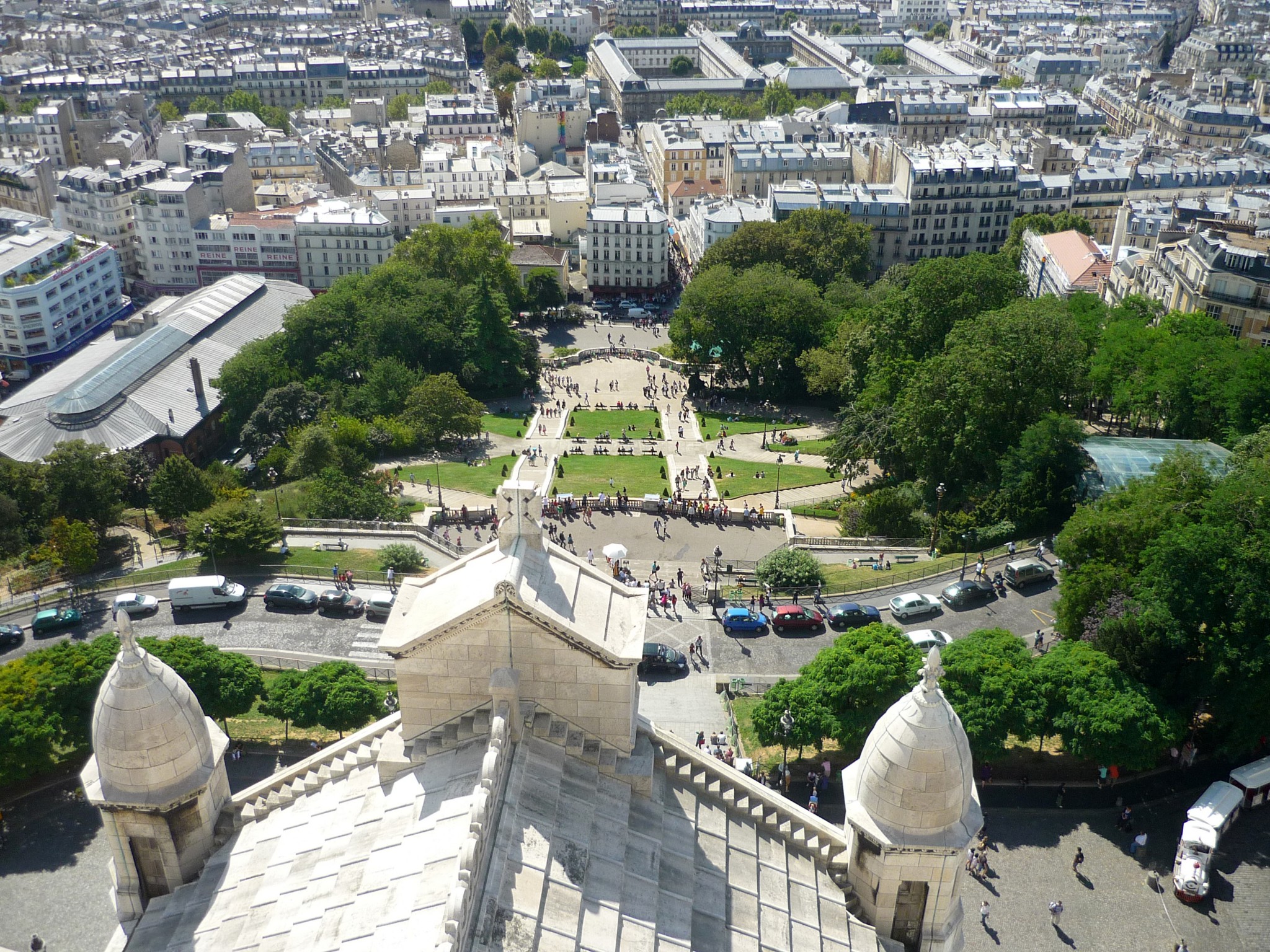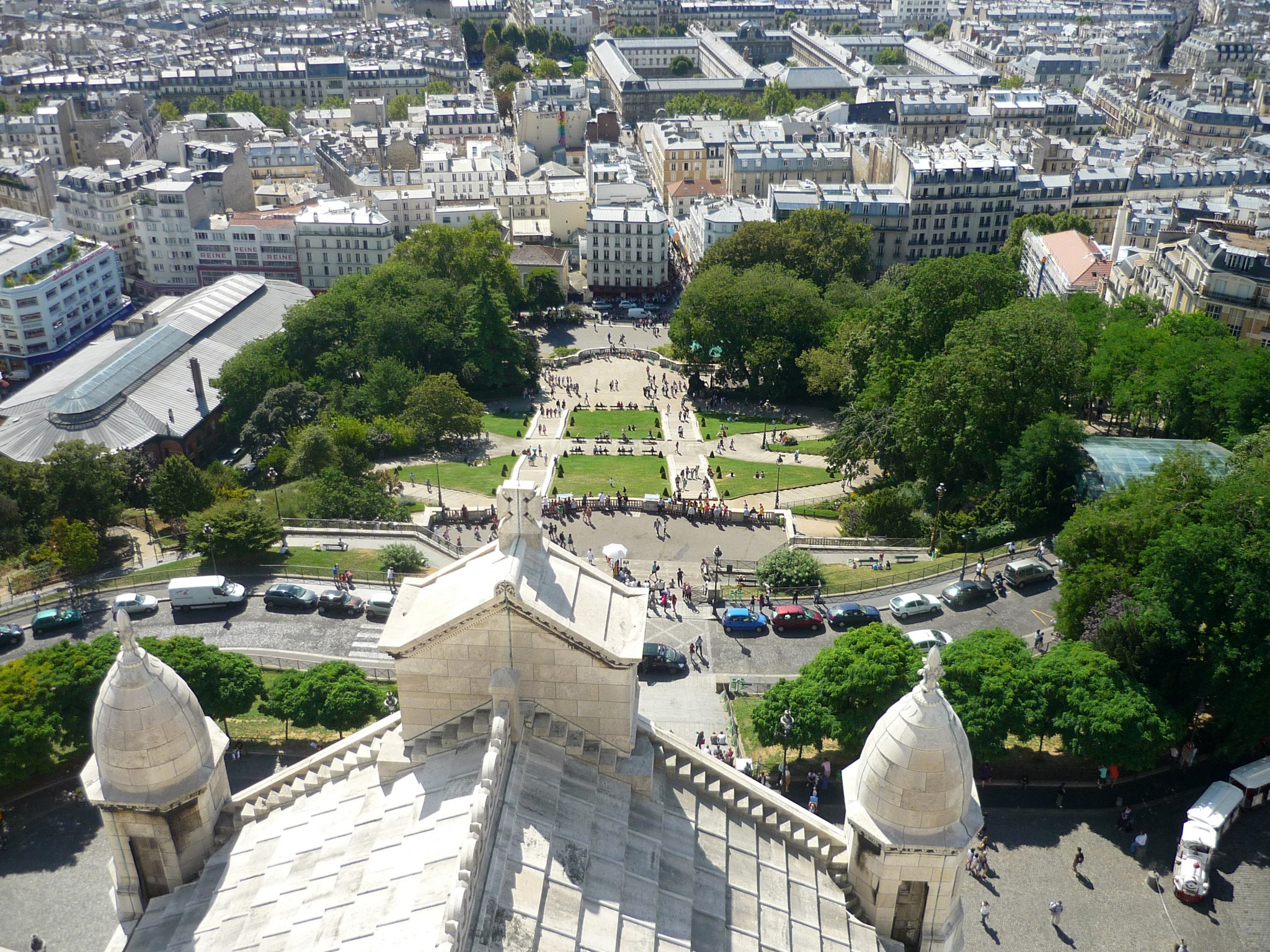 The park was known until 2004 as Square Willette and was renamed after Louise Michel (1830-1905), a French anarchist who participated in the Paris Commune of 1871 before being deported to New Caledonia.
The square consists of a green area with a surface of 23,737 m2 extending upwards to the top of the hill in a series of terraces with lawns, flowerbeds, shrubs, and trees.
The 222 steps that lead up to the top can be avoided by walking on one of the gently sloping paths that run alongside the garden.
The square offers fantastic views of the Sacré-Cœur Basilica and the roofs of Paris.
The park was created in 1927 with a variety of tree species: horse chestnut, hazelnut, honey locust, fig pomegranate, magnolia, gingko biloba, araucarias, as well as two 17 m tall orange trees planted in 1922.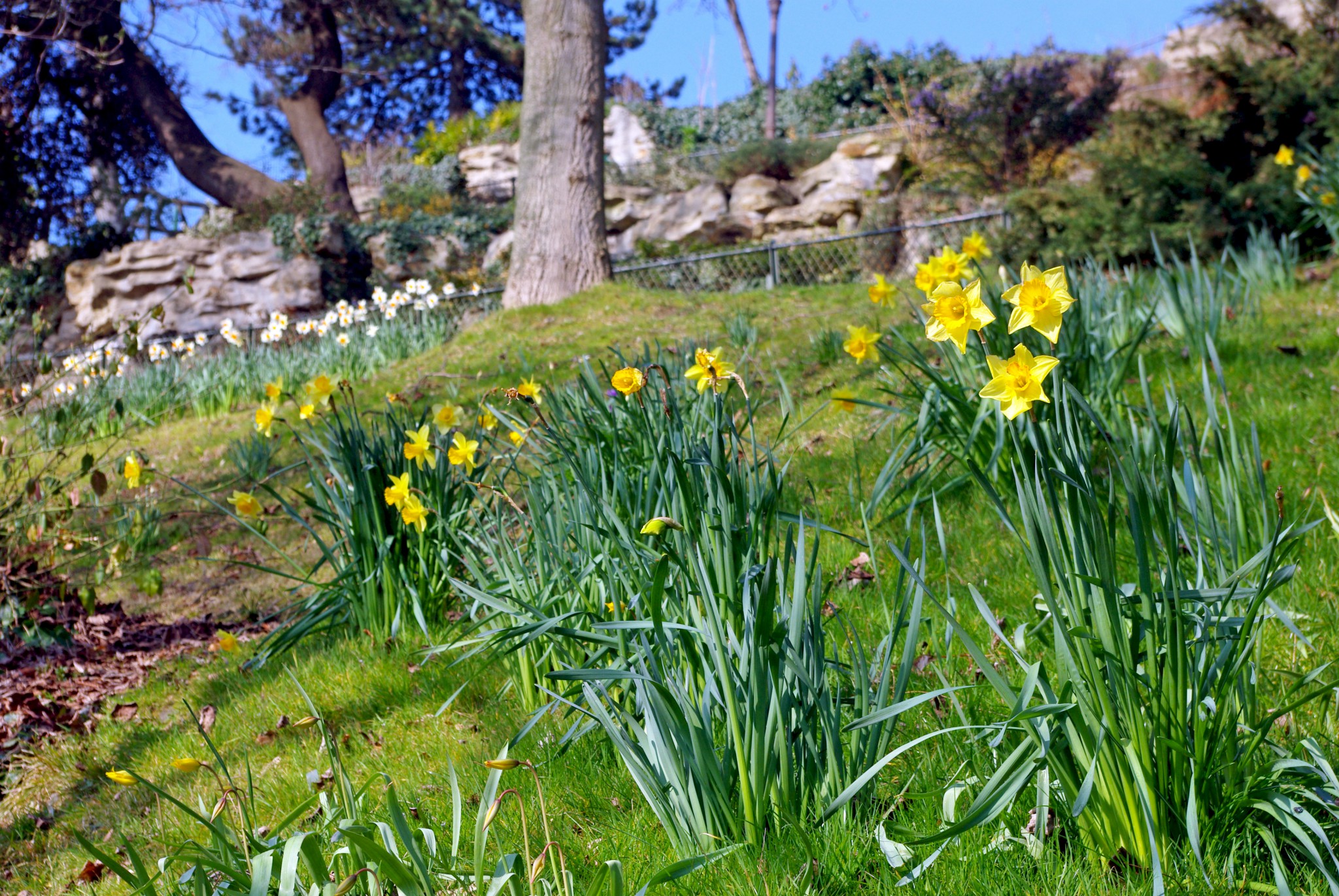 Towards the top of the park under rue du Cardinal Dubois is a monumental fountain dedicated to the Ocean gods, designed by Paul Gasq in 1932
At the bottom of the square, not far from the funicular station, is a popular merry-go-round.
---
Montmartre Funicular
The western side of the Square Louis Michel is bordered by the Montmartre funicular.
In only one minute and a half, the funicular climbs the 36 m that separates the bottom of the hill from the Parvis of the Sacré-Cœur. The ascent only lasts a minute and a half and avoids a steep ascent to the top of the hill. More than 2 million passengers take the funicular each year. The use of the funicular costs one metro ticket.
---
Find out more about the hill of Montmartre.
---