This was the big news announced last week… did you hear about it too? Paris is to move the Eiffel Tower to the Champs-Élysées! If you haven't heard, let me explain it to you…
---
The Eiffel Tower to the Champs-Élysées!
Did you know? If Paris goes ahead on its bid for the 2024 Olympic Games, the French authorities are seriously planning to move the Eiffel Tower to the top of the Champs-Élysées.
The new vista would look like this:
---
Yesterday's edition of the daily newspaper Paris-Soir revealed that the monument would be dismantled and rebuilt stone by stone in the French countryside where fewer tourists would be inclined to visit it.
The protagonists of such a move are quite confident their plan will work if Paris wins the bid for the Olympic Games.
City councillor Léon Napo confirmed:
"The idea is that the Arc de Triomphe would be allegedly 'at rest' and its general state preserved from pollution and human activity for the time of the Olympic Games in Paris. As a 6 month renovation recently took place in 2014, it makes more sense to rebuild it in the middle of nowhere than in another busy place in Paris where it would endure more degradation. We are talking about subsequent savings here".
French taxpayers might appreciate it…
A site has already been found and has great chances to be selected: the Charles de Gaulle Memorial in Colombey-les-Deux-Églises (département of Haute-Marne).
The Arc de Triomphe will stand next to the monumental Cross of Lorraine which was built in 1972.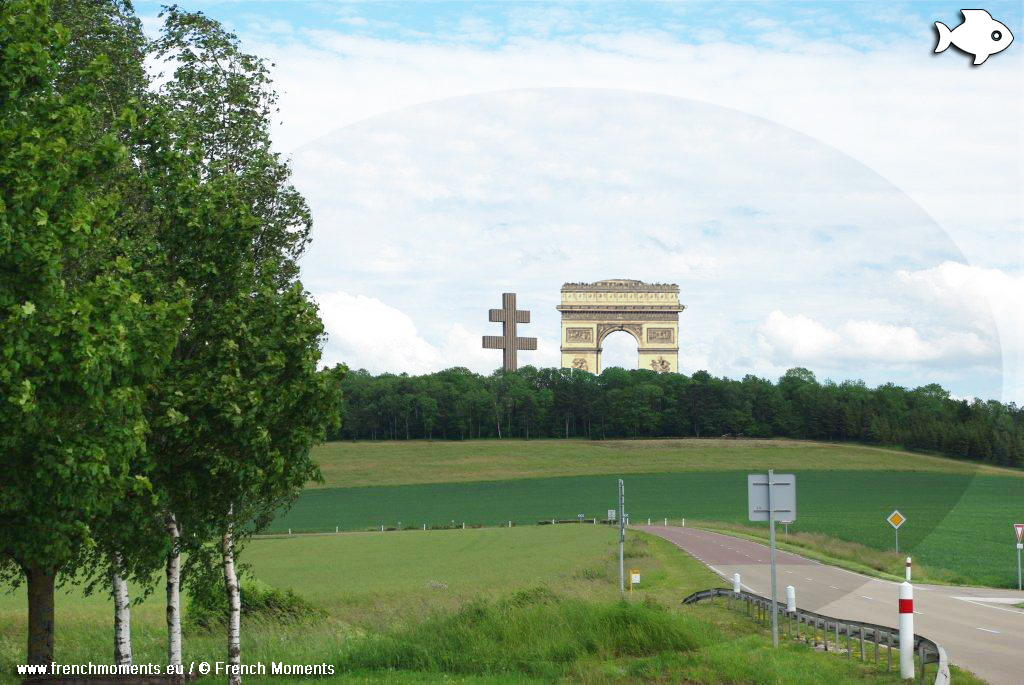 If you read this post to the end, let us reassure you that no such plans have been made… only in our mind – as the French people say: Poisson d'Avril!
Well, I hope you won't be mad at me 🙂
---