Munster is a cheese from the Vosges Mountains produced in Alsace and Lorraine.
Munster or Munster-Géromé is a cow's milk cheese with a soft pâte and a washed rind.
The fat content is at least 45%.
---
Origins of Munster
Munster or Munster-Géromé dates back to the Middle-Ages and appeared south of the Vosges mountains (see the Route des Crêtes).
There, Benedictine monks went back up the Fecht Valley and founded a convent dedicated to St Gregory. Several rural annexes developed around the abbey, including the small town named Munster, from the latin "monasterium", which gave its name to the cheese.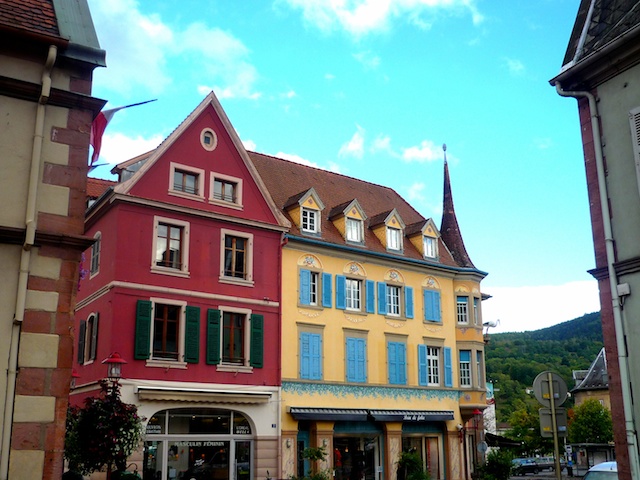 Munster cheese is also known as Munster-Géromé, from the name of the town of Gérardmer, where the cheese was marketed.
---
Munster production area
Munster-Géromé is still being made on either side of the Vosges mountains in Alsace and in Lorraine, including the départements of:
Haut-Rhin and Bas-Rhin (Alsace)
Vosges, Meurthe-et-Moselle and Moselle (Lorraine)
Territoire de Belfort and Haute-Saône (Franche-Comté)
---
The production of Munster
Munster or Munster-Géromé is made according to tradition. The curd is finely cut before being put into moulds. Drainage is done slowly.
Once drained off and salted, the cheese rests in the affinage cellar for at least 21 days for Munster or Munster-Géromé, and at least 14 days for Petit Munster or Petit Munster-Géromé, and is washed and turned every two days.
---
Selection and tasting of Munster
In the shape of a cylinder, it measures 13-19 cm in diameter and 13-19 cm in height. It weighs 450 g to 1.5 kg. A Petit Munster or Petit Munster-Géromé which weighs at least 120 g is also available.
Munster can be eaten plain, with or without bread and is also great with jacket potatoes. It is also used in tasty local dishes. It goes well with red wines (Haut-Médoc), but particularly with local alsatian wines: Gewurztraminer, Pinot Noir or beer.
Munster received the 'appellation d'origine contrôlée' label in 1969.
---