Not far from the St. Paul-St. Louis church stands the last fire warning device in Paris. The Paris fire brigade of the Marais district proudly takes care of this authentic device. Follow me to the rue de Sévigné in the 4th arrondissement to find it.
---
An old fire warning device in the Marais
The last public fire warning device in Paris stands in front of 9 rue de Sévigné fire station. (click here to open a google map)
Called in French 'les avertisseurs d'incendie' or nicknamed 'les avertos', the warning device is painted in bright red. The first public fire warning devices of Paris were put into service in 1886. The one that stands in front of the firehouse on the rue de Sévigné is the last public device found on a pavement. It dates back to 1947 and was made by the AOIP – Association des ouvriers en instruments de précision (Association of workers in precision tools).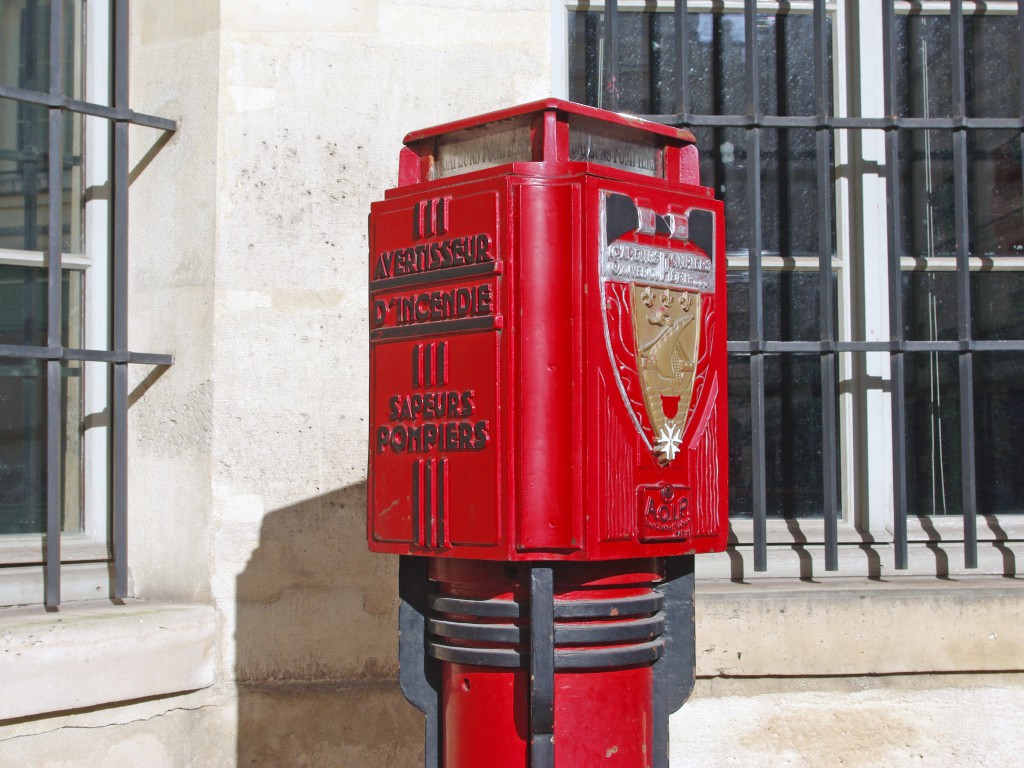 These devices were withdrawn from all public streets of Paris in the 1970s. The reasons were:
the spread of private phones
the increase of public phone booths
the generation of false alarms caused from the device
From top to bottom, the fire warning device bears the name "Sapeurs Pompiers" (firefighters), the motto of the Paris Fire Brigade, the former logo of the brigade (a reference to the coat of arms of Paris – Fluctuat nec mergitur), and lastly the reference to the makers.
---
A few words about the Paris Fire Brigade
The Sévigné fire station is housed in the historic mansion of Hôtel Chavigny.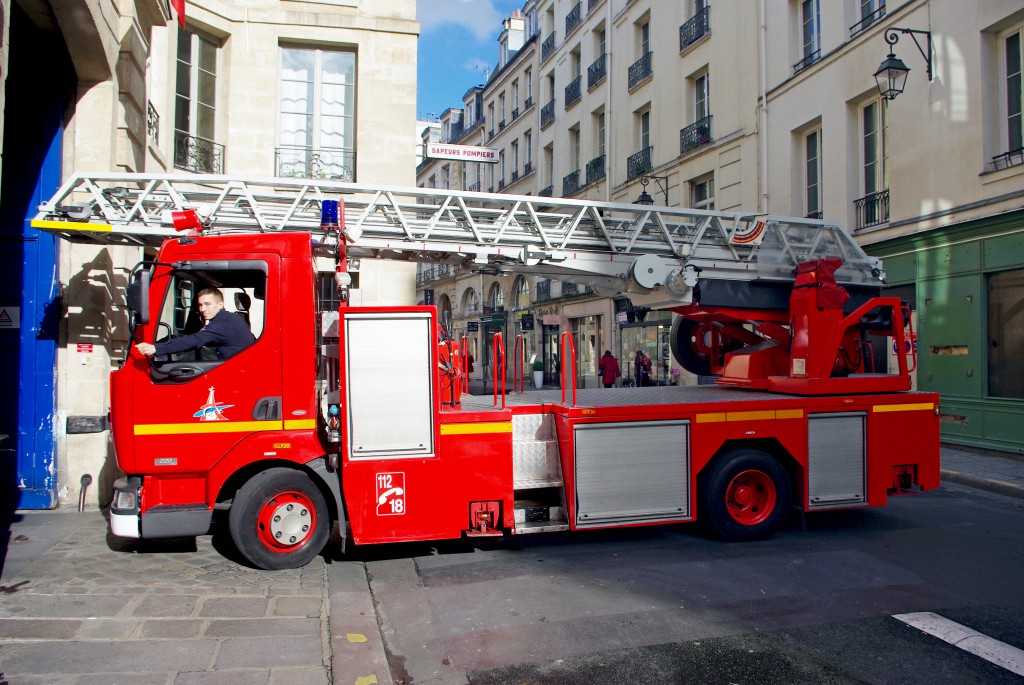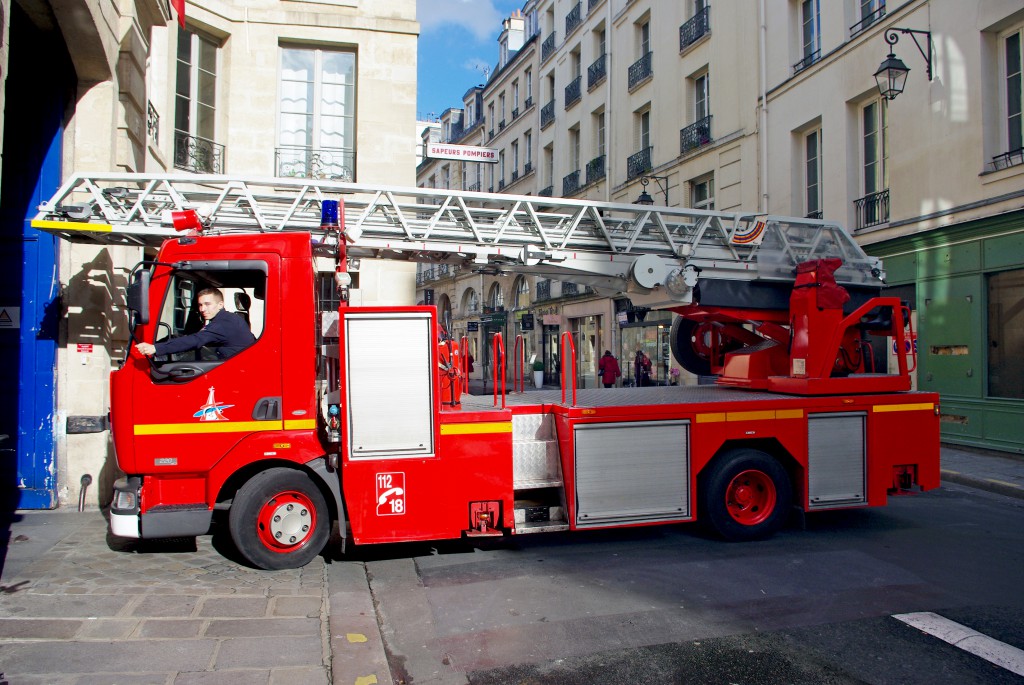 The fire station of rue de Sévigné is part of the Paris Fire Brigade. Formed in 1811 by Napoleon I, this French Army body is under the orders of the Prefect of Police. The motto of the Paris firemen is "Save or Perish" (Sauver ou Périr), completed by "Altruism, Efficiency, Discretion".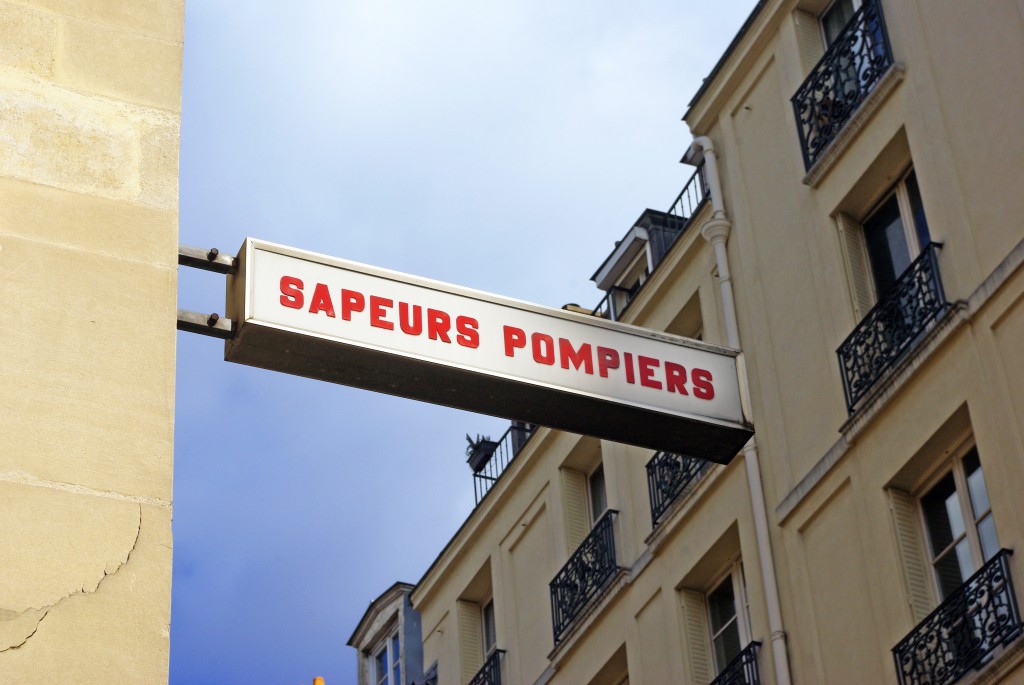 It gathers some 8,550 firemen, making it the largest fire brigade in Europe and the third largest in the world after the Tokyo and the New York City Fire Departments. The Paris Fire Brigade has 81 fire stations and uses 463 pieces of equipment including 130 pumpers, 66 ambulances and fireboats to face more than 1,000 interventions a day.
Did you like what you read? Then why not sharing this article on Facebook or Twitter ? 🙂