How the glass pyramid of the Louvre disappeared? The offender is French street artist JR who found the way through a stunning optical illusion that will surprise many visitors in Paris in June.
---
The glass pyramid of the Louvre disappeared thanks to JR!
Two days ago I was crossing the Napoleon Courtyard of the Louvre and came upon the installation of a large-scale photographic piece onto the glass pyramid of the Louvre. Designed in black and white the artwork reproduces the stone façade of the Louvre that stands just behind the famous pyramid. Observed from a certain vantage point situated not far from the roundabout of Place du Carrousel, the effect creates the optical illusion of making the pyramid disappear in a stunning new feature.
The piece of art was designed by French street artist JR and is part of an event titled 'JR au Louvre' (JR at the Louvre). Visitors will be able to see the 'invisible' pyramid stunt until the 27 June.
We saw another work by JR at the Panthéon last year when the monument was being renovated. Flashback: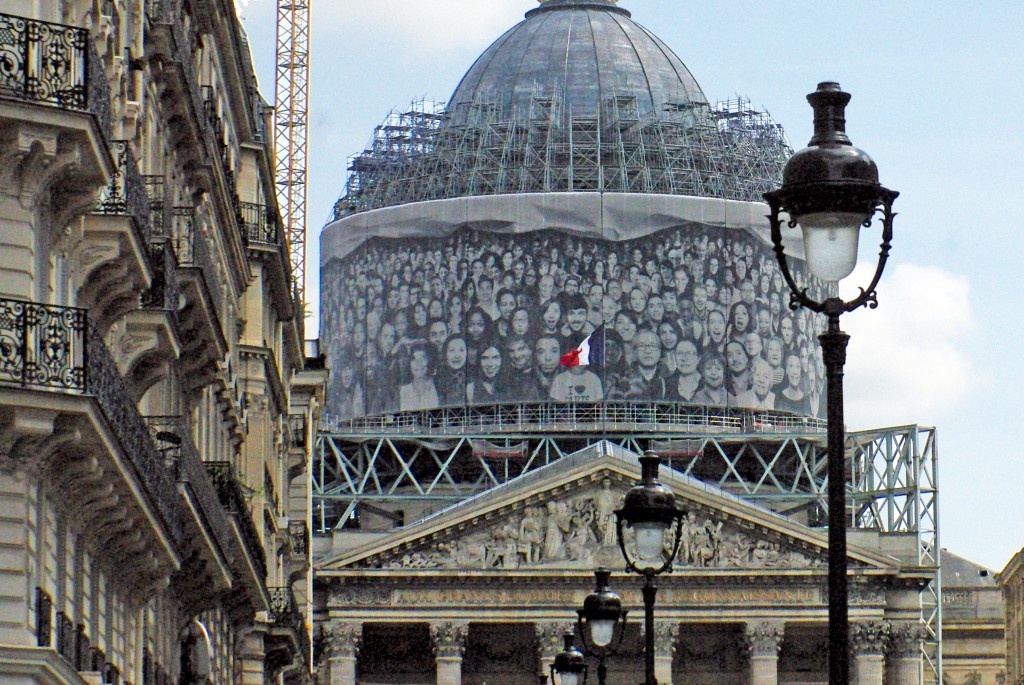 ---