Spring is here! On the occasion we invite you to a little walk we did in the park of Maisons-Laffitte. 
We started our walk at Place Wagram in the park. Near the Hermitage bilingual school is one of the most beautiful stables found in Maisons-Laffitte:
Our little daughter was pleased to play with random sticks found on the way:
We approached to the star-shaped Place Napoléon in the heart of the park of Maisons-Laffitte:
But before reaching the square we stumbled onto the Circle of Glory (Cercle de la Gloire) which is no less than a horse track: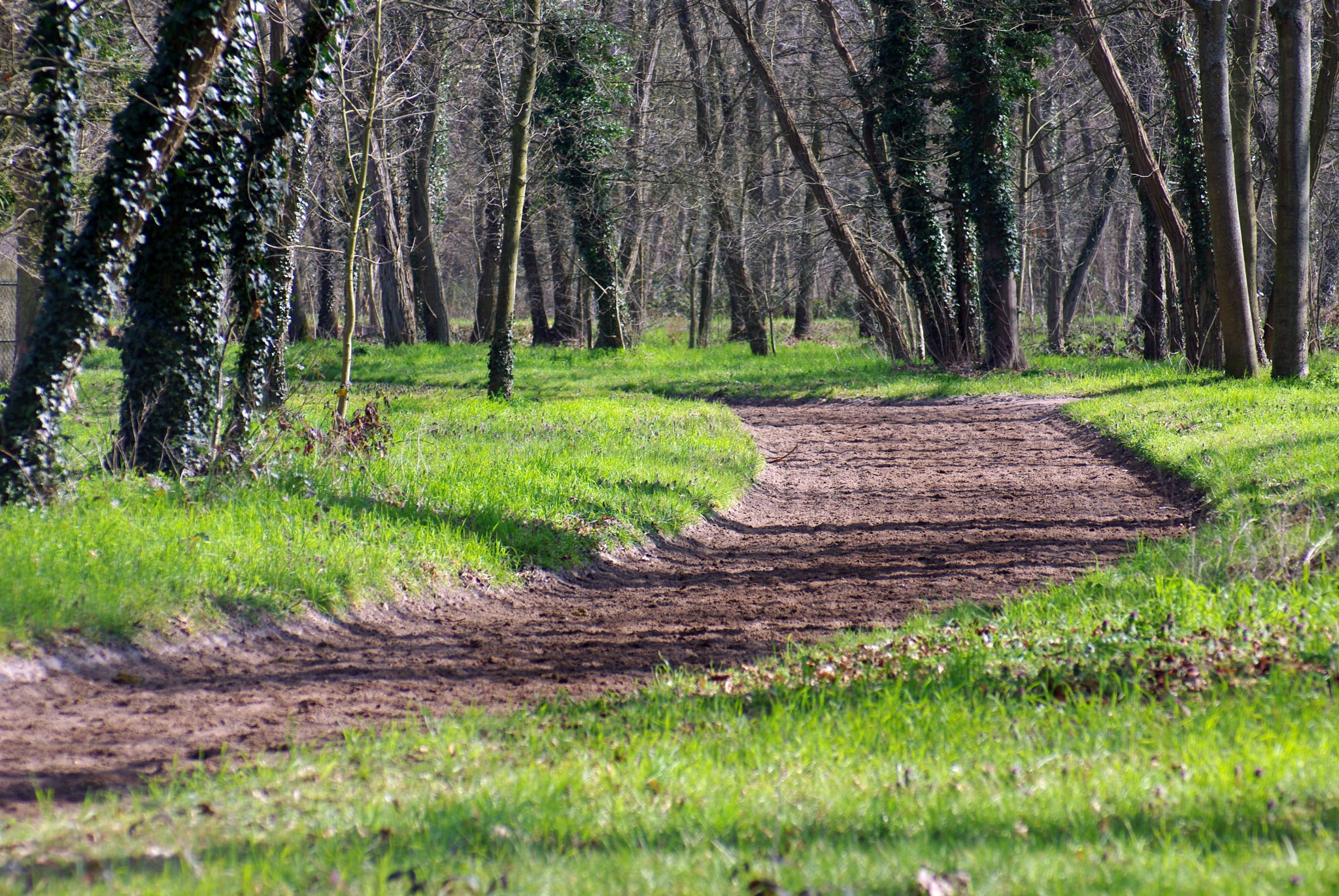 We just had to wait for beautiful horses to pass by:
We then arrived at the Place Napoléon…
… and met a little fellow who was not really interested in saying bonjour to us:
We walked back towards Avenue Églé via the Avenue d'Austerlitz, named after a battle won by the Napoleonic armies:
It is incredible to see aircrafts flying down so close to us (we used our zoom to better see the airlines logo). The Roissy-Charles-de-Gaulle airport is situated only 30kms from Maisons-Laffitte and the local residents often complain against noise pollution.
Spring is only beginning. The tree buds are busting into life very slowly!
Back to Avenue Églé there are many fine gateways opening onto magnificent manors. Some of the entrances feature the town's iconic animals: horses.
You know Spring is in the air when you glimpse 'coucous' (cowslips) and 'violettes' (violets):
Our walk ended on Place Wagram. Spring is beautiful and we cannot wait to discover the Paris region during this season of the year!