The First arrondissement is home to one of the most famous monuments in Paris: the Louvre. Mostly located on the Right bank of River Seine, it includes the Tuileries Garden, a number of historic churches and palaces, upscale squares and the bustling shopping precinct of Les Halles.
[lwptoc]
A few words about the 1st arrondissement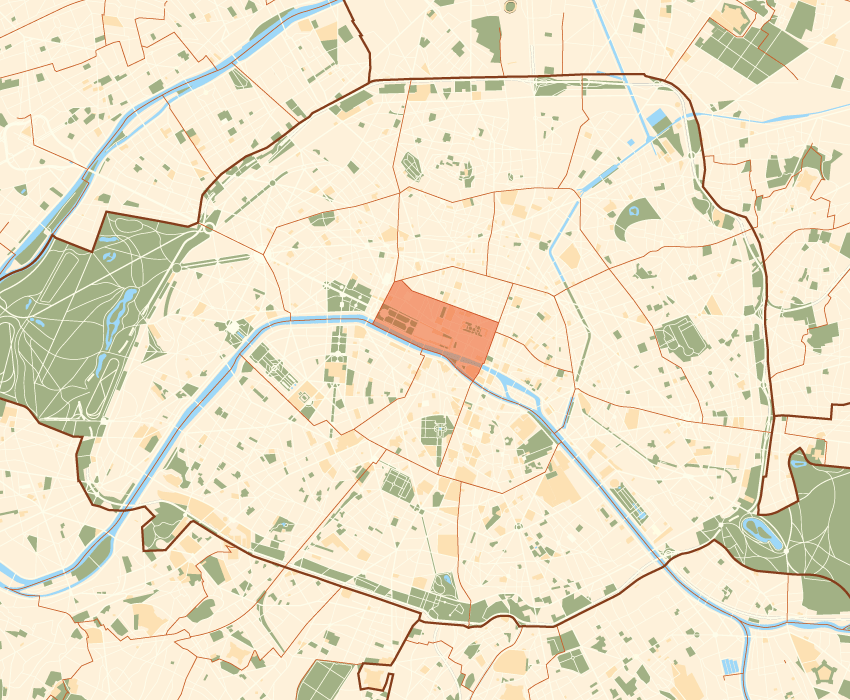 The First arrondissement of Paris (le premier arrondissement) is situated on the right bank of River Seine and also includes the western end of the Île de la Cité.
It is one of the smallest arrondissements of Paris, covering an area of 1.83 km2 with a population of 17,614 (2009 census). The district is one of the most active for business as much of its area is dedicated to tourism, business and administration.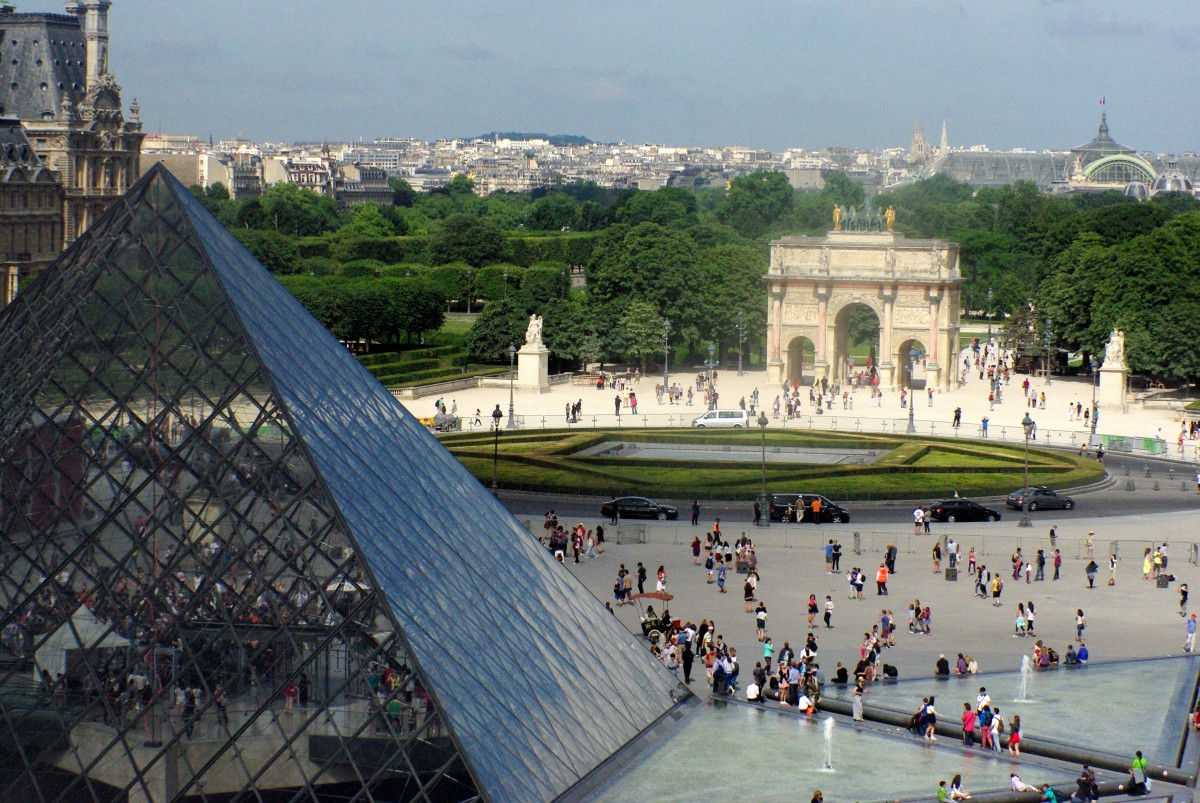 The 1st arrondissement is also one of the oldest in the French capital and was once the seat of royal power in Paris. The area contains many important monuments such as the Louvre palace, the Conciergerie and the Sainte-Chapelle.
At the centre of the district are Les Halles, the former place for the large central wholesale marketplace which was moved to Rungis in 1971 and replaced with the Forum des Halles, a modern and underground shopping mall.
---
Where to stay in the 1st arrondissement?
Hotels in Paris vary from stunning luxurious places like the Ritz and the Meurice to much simpler hotels in charming older parts of the city. However, due to its central location, you will find the level of prices of all types of accommodation quite high in the 1st arrondissement. Depending on your budget, might want to find cheaper accommodation further away from the hyper centre of Paris!
Here is a map showing the nearest accommodation:
---
Public institutions in the 1st arrondissement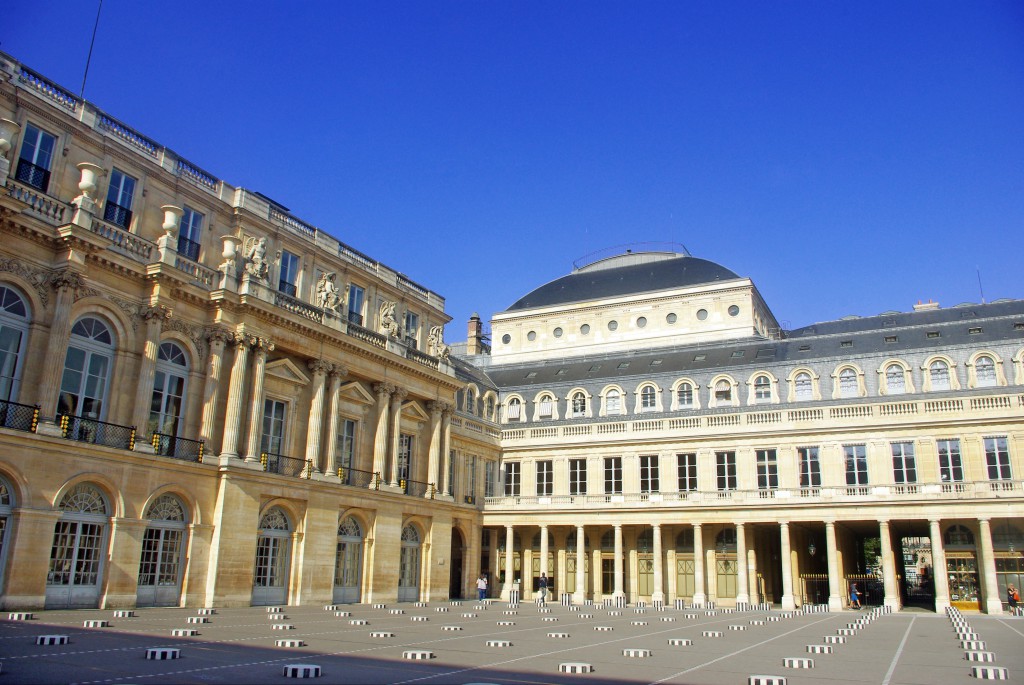 Many public institutions have their seat in the 1st arrt:
the Conseil Constitutionnel (Constitutional Council)
the Conseil d'État (Council of State)
the Cour des Comptes (Court of Audit)
the Ministère de la Justice (Ministry of Justice)
the Palais de la Justice (Courthouse)
the Banque de France (France's central bank)
---
Main places of interest in the 1st arrondissement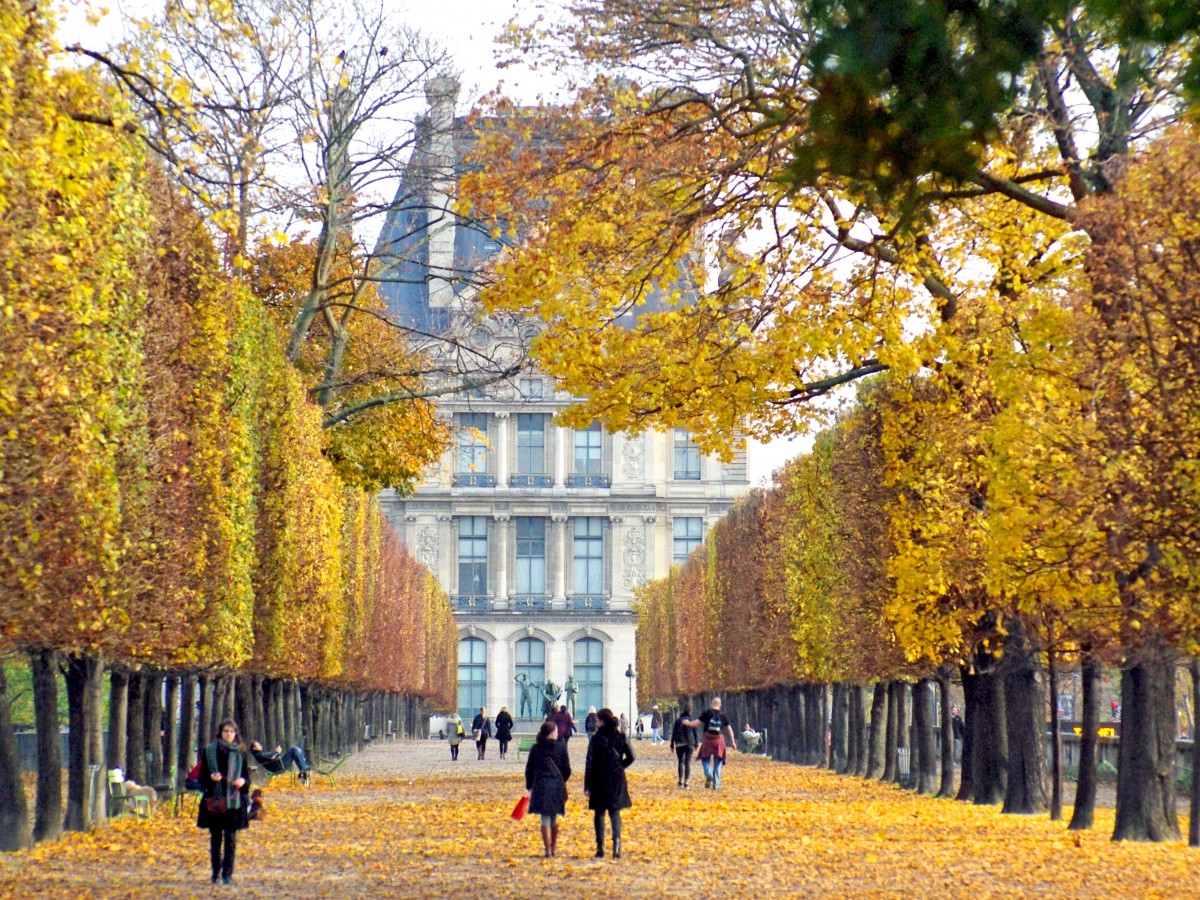 The 1st arrondissement includes some of Paris' premier monuments and sites. The Historical Axis (Voie Triomphale) starts from the Cour Napoléon in the Louvre and crosses the Tuileries garden on its way to the Arc de Triomphe and La Défense.
The main places of interest in the 1st arrondissement are:
Inspired? Pin it for later!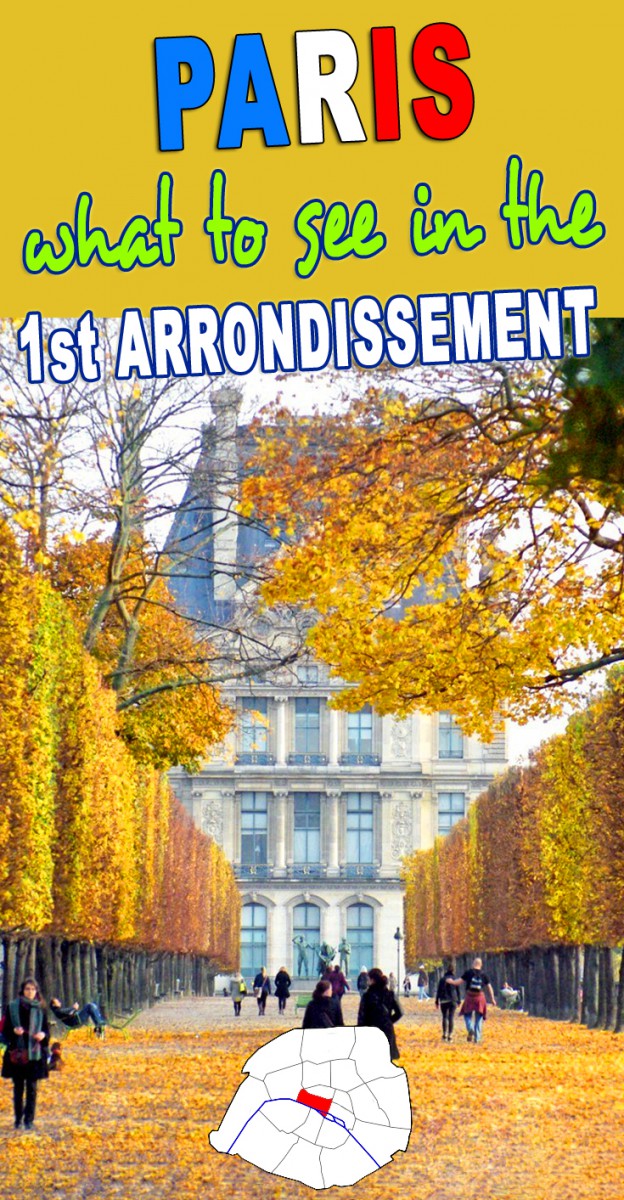 ---
Some links in this article are affiliate links and if you click and make a booking we receive a small amount of commission. It doesn't cost you anything extra but it helps us keep the blog running and provide quality content for everyone to enjoy. Merci!
---