Caught between the Périphérique and the Convention Centre at Porte Maillot, the church of Notre-Dame de la Compassion, Paris does not catch the eyes as it should. The former Royal Chapel commemorates the accidental death of a prince and was moved 100 metres away stone by stone in 1968. Let me tell you more…
---
Prince Ferdinand Philippe's tragic death
The chapel is linked to a tragic incident that involved prince Ferdinand Philippe of Orléans (1810-1842), son of the king Louis Philippe.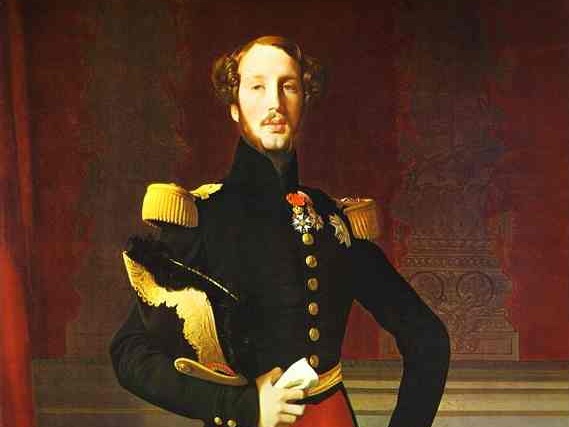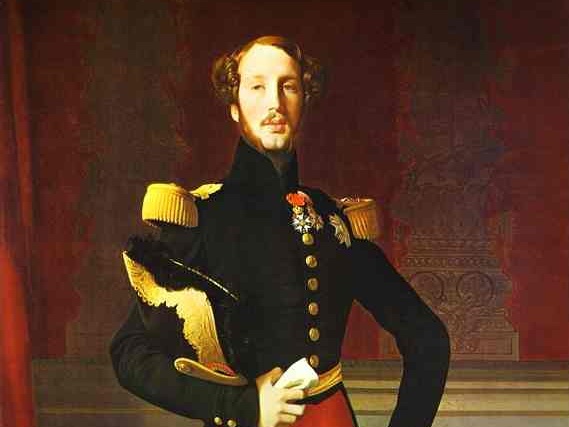 In 1842, the Duke planned to review part of the army of which he had been made the commander at Saint-Omer (now in the Hauts-de-France region). On 13 July 1842 he left the Tuileries Palace to say goodbye to his parents who resided at the castle of Neuilly-sur-Seine. He chose to travel on an open carriage pulled by two horses. At a place called Sablonville (the present-day site of the Convention Centre in Porte Maillot), the horses of the carriage ran out of control. The Duke lost his balance and fell off on the ground. Unfortunately Ferdinand Philippe and fractured his skull. Unconscious, the prince was taken to the backroom of a nearby grocery store. There he died a couple of hours later surrounded by his family.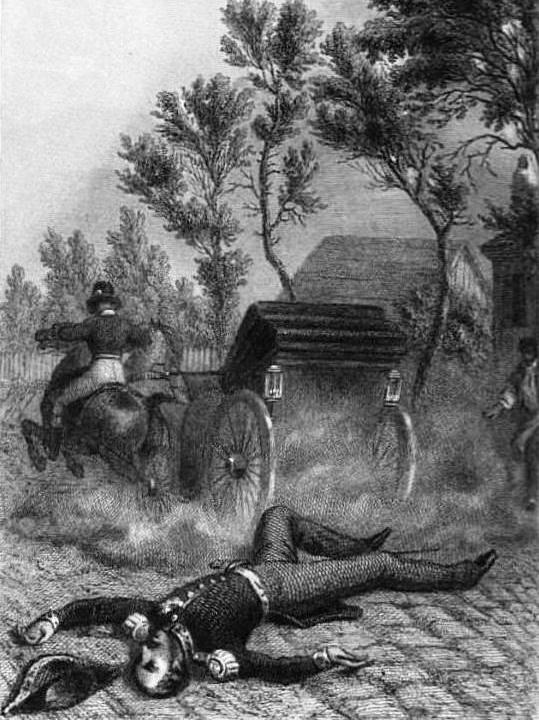 The funeral service took place in Notre-Dame cathedral and the prince was interred in the Royal Chapel in Dreux.
He was only 32 and was survived by two sons. Ferdinand Philippe was married to Helene of Mecklenburg-Schwerin.
---
The Royal Chapel of St. Ferdinand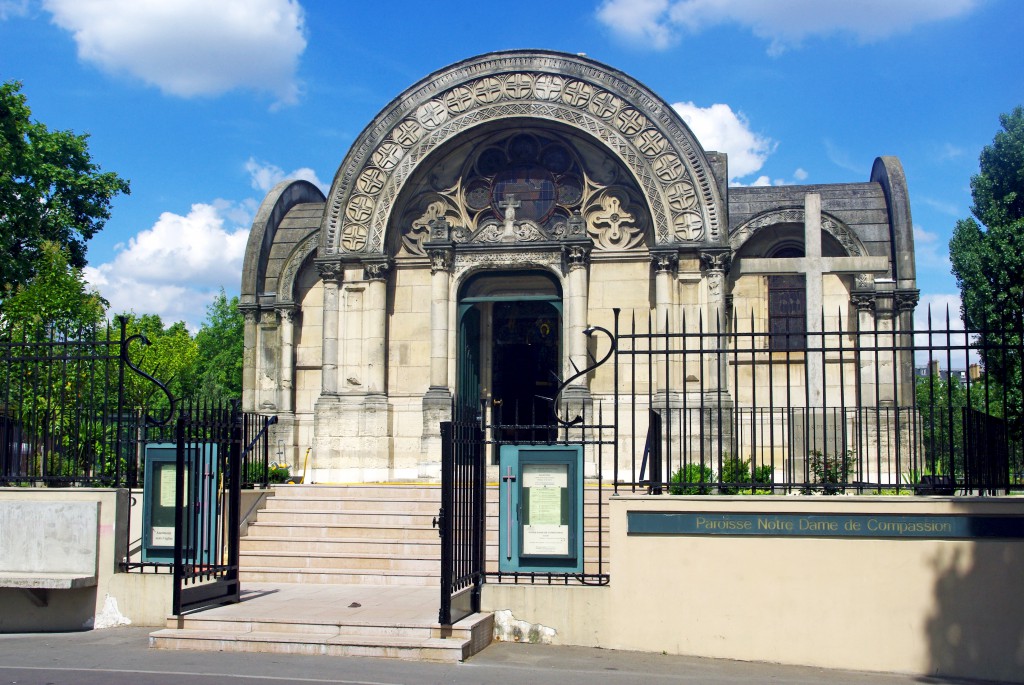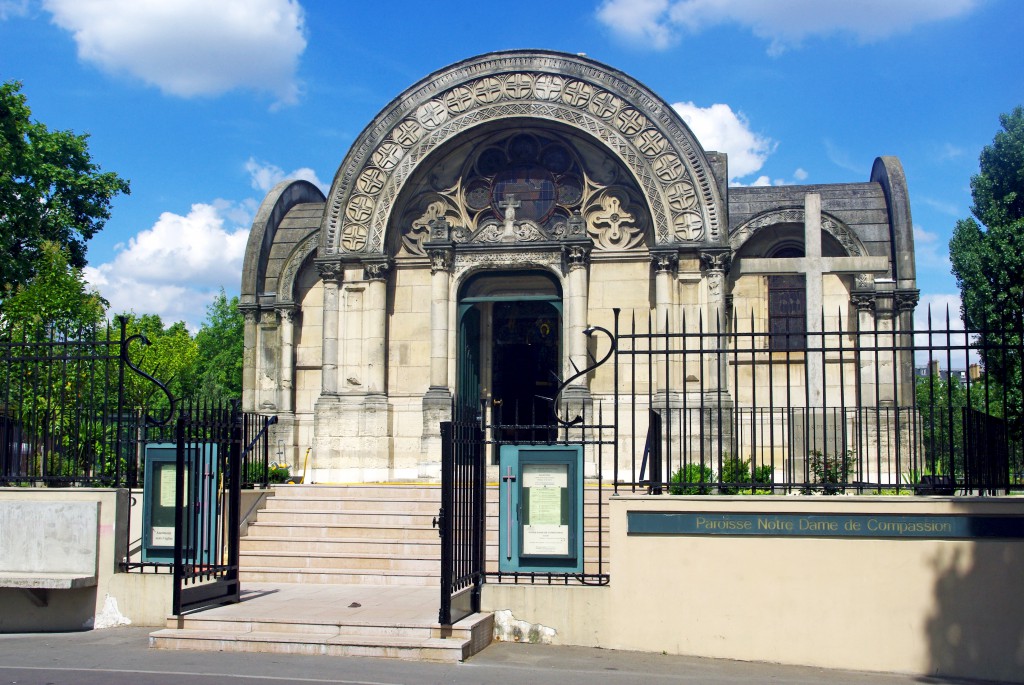 A little chapel was built in 1842-1843 on the site of the grocery store where Ferdinand Philippe had died. The St. Ferdinand Royal Chapel was designed in Neo-byzantine style on a floor plan in the shape of a Greek cross.
Originally the chapel was built where the tower of the Convention Centre now stands. In 1968, the chapel was moved about 100 metres away and rebuilt stone by stone to free the land prior to the construction of the convention centre.
Under the chapel was built a vast crypt, the 'lower church'. In 1993 the chapel became a parish church and was renamed 'Notre-Dame de la Compassion'.
---
The interior of the church of Notre-Dame de la Compassion
The interior of the chapel is richly decorated with statues and stained-glass windows.
The cenotaph of the prince was carved in marble in 1842 by Henri de Triqueti. The monument comprises a life-sized statue of Ferdinand Philippe dying on a mat.
The beautiful stained-glass windows represents Patron Saints with the features of members of the Orléans dynasty. They were based on sketches by Ingres.
The descent from the Cross was sculpted by Henri de Triqueti.
---
Practical information
Notre-Dame de la Compassion is situated on the place du Général-Kœnig (Porte des Ternes) in the 17th arrondissement.
Opening times: Monday-Sundgau, 10am-5pm.
How to get there: métro station Porte Maillot (line 1 and RER C)
Do you know other churches that are worth visiting in Paris? Leave a comment below to tell us more!
---