The Arab World Institute (AWI) in Paris is a cultural centre dedicated to the arabic civilisation, where the East meets the West. It is also known for its panoramic terrace which offers a splendid view over the French capital.
---
Description of the AWI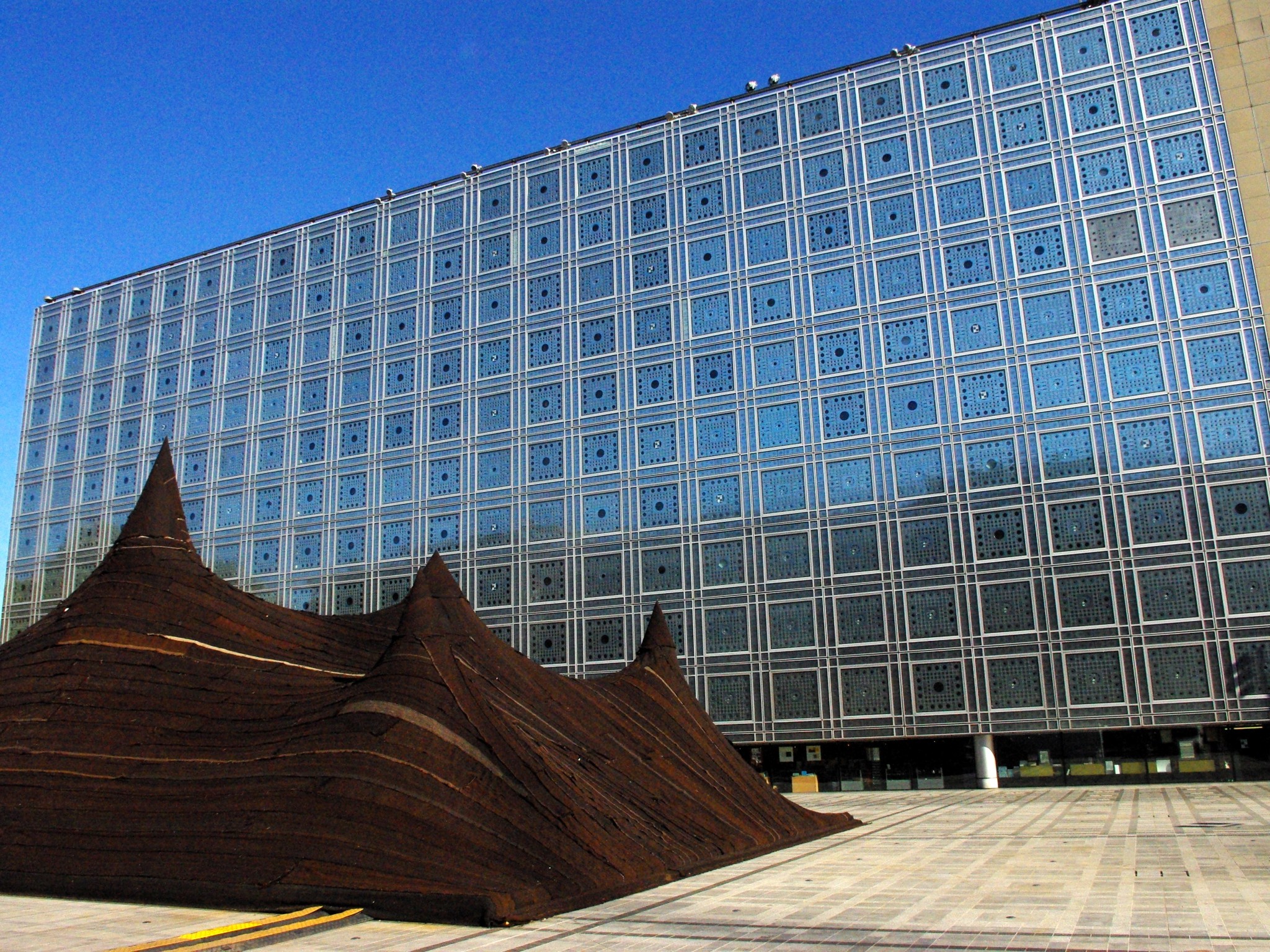 The building of the Arab World Institute in the 5th arrondissement of Paris originated In 1980 when 18 Arab countries concluded an agreement with France to establish an institute whose purpose was to spread knowledge of Arab World's language and culture and in order to be better known and understood in the West.
The Arab World Institute building (Institut du Monde Arabe) stands between the banks of the Seine and the Jussieu Campus of Pierre and Marie Curie University (Paris VI). It was designed by French architect Jean Nouvel and Architect-Studio and built between 1981 and 1987.
The façade bordering the Seine follows the curve of the river while the South façade features a monumental rectangular glass-clad curtain wall.
Inside the building are a museum, a library, an auditorium, a bookshop and offices.
The museum is a showcase of the Arab world diversity and the Arab-Islamic civilisation and displays more than 560 unique works across four levels: bronzes, ceramics, woodwork, textiles, scientific objects, illuminations, etc.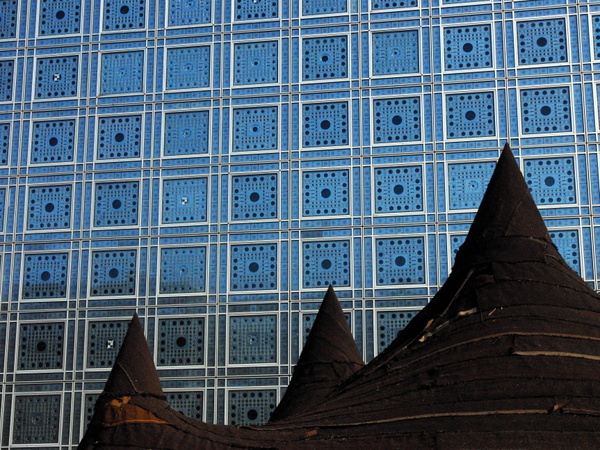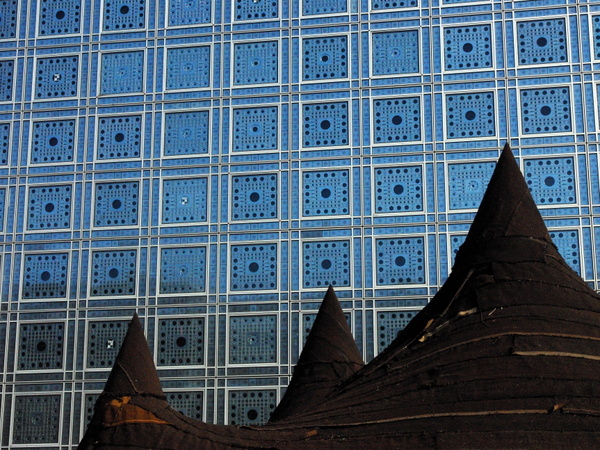 ---
The panoramic terrace of the AWI
On level 9, the panoramic terrace offers a remarkable view over the islands of Île de la Cité and Île Saint-Louis, and the Right Bank from La Défense to Porte de Bagnolet. Until the Great Fire of April 2019 the view over the chevet of Notre-Dame was one of the most famous in the French capital.
The chevet of Notre-Dame (before the Great Fire of April 2019):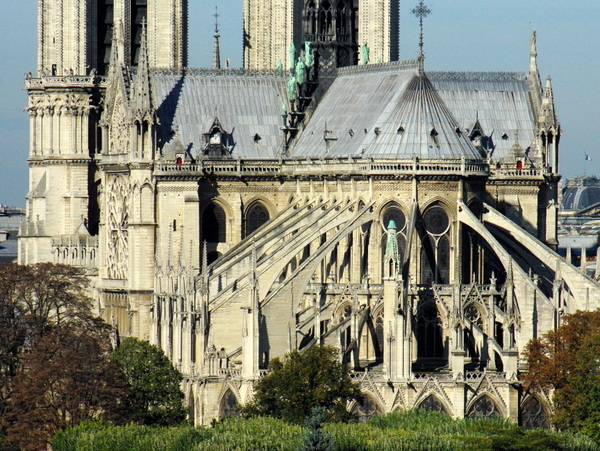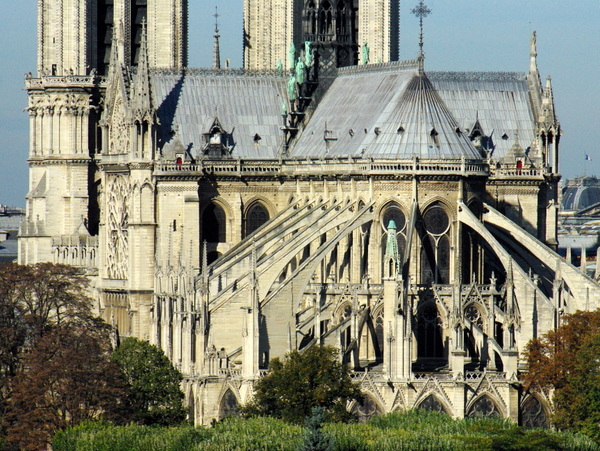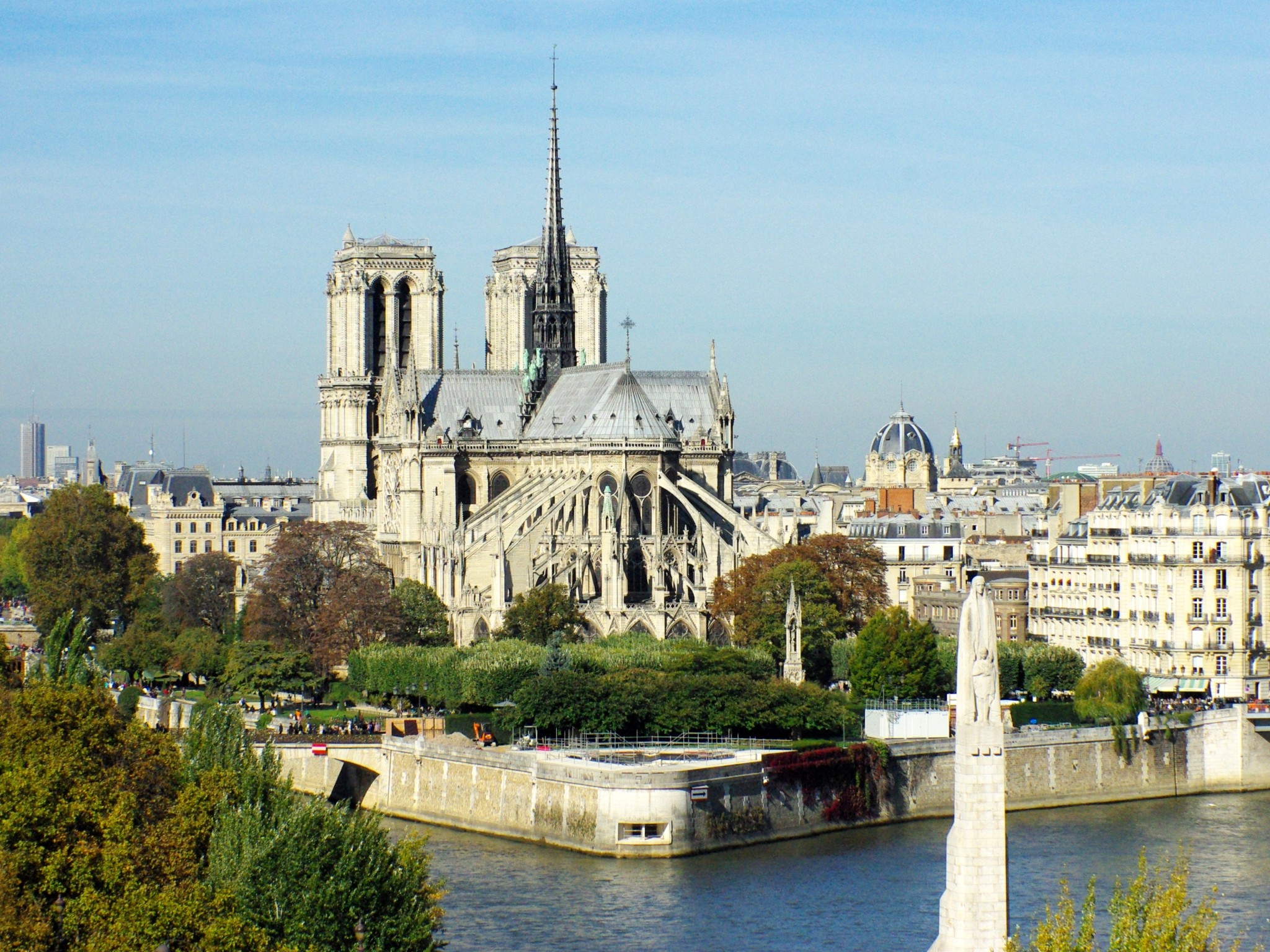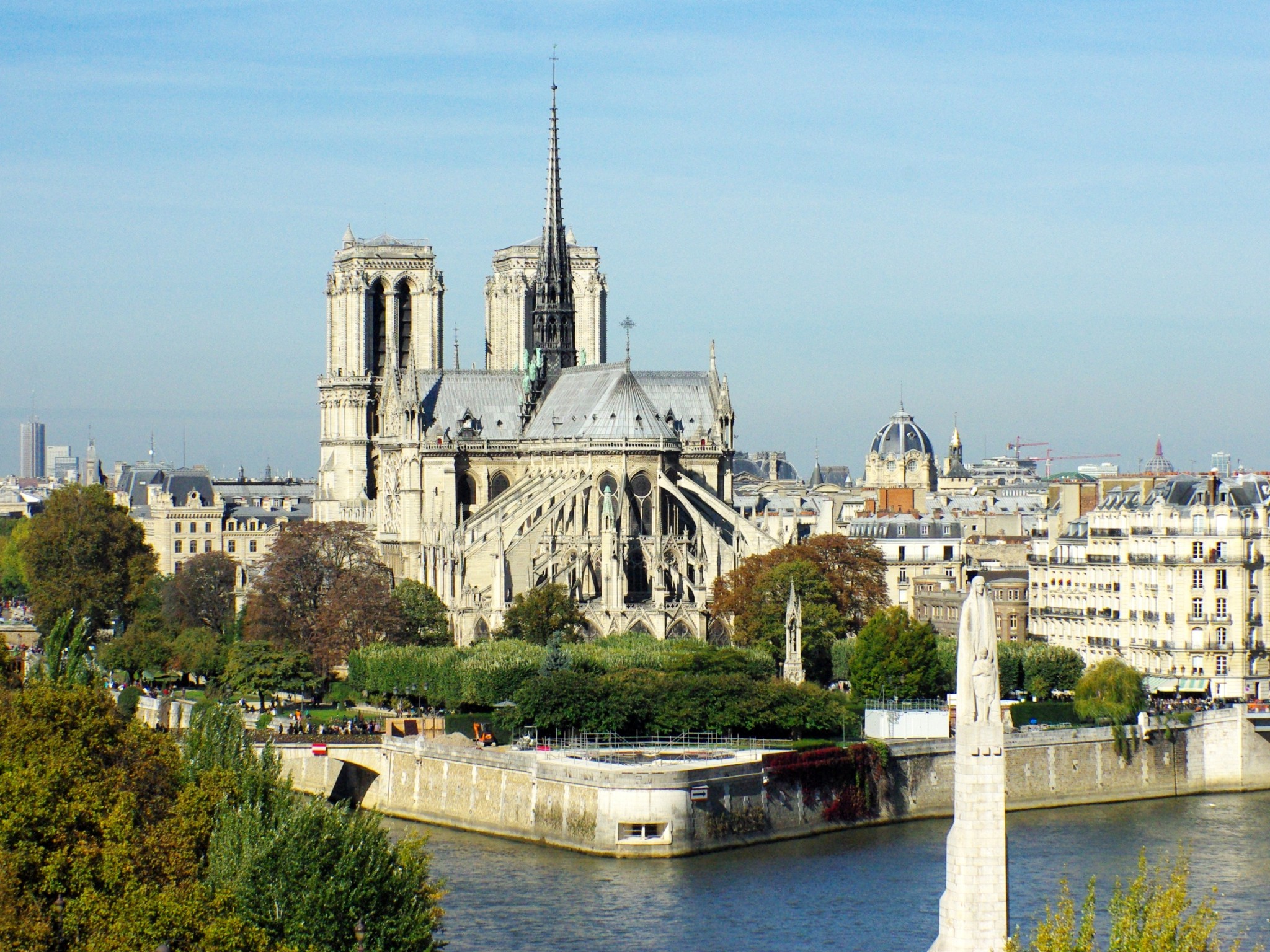 Île Saint-Louis: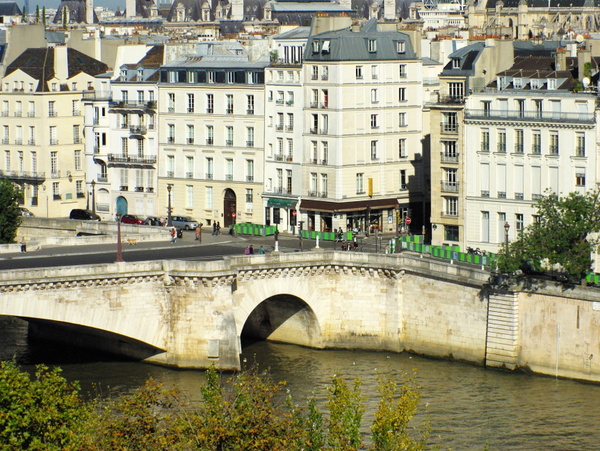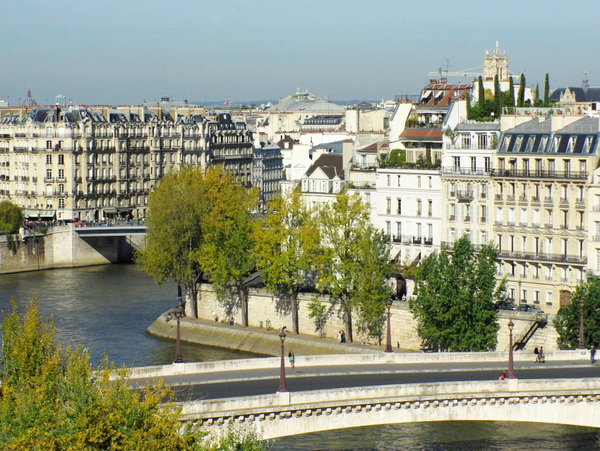 The CBD of La Défense, the Grand-Palais, the Arc de Triomphe and the little dome of the Institut de France: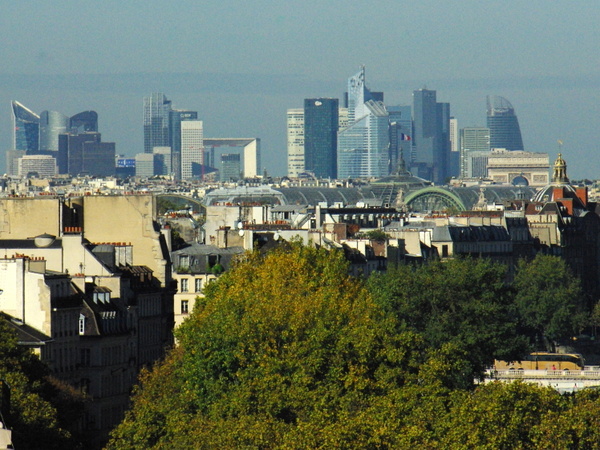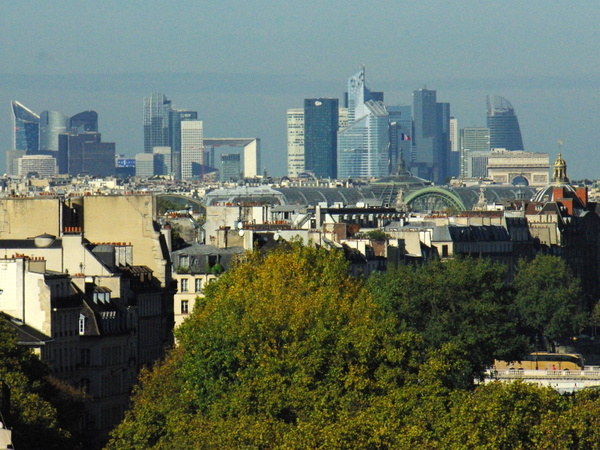 The Père-Lachaise cemetery and the Column of July (Place de la Bastille):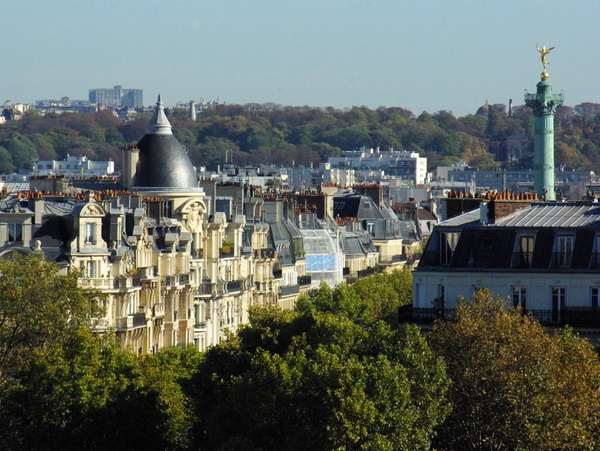 ---